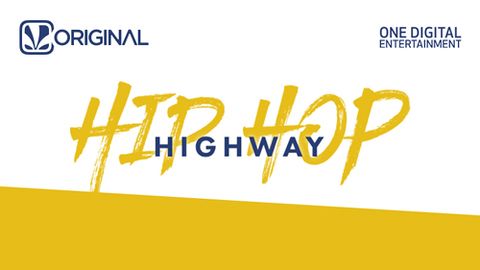 Last week, digital music company Saavn and One Digital debuted their newest audio show – Hip Hop Highway. The show is a series of 12 episodes aimed at shining a light on India's flourishing hip hop story. RJ and host of the show, Raaj Jones, speaks to Indian artists, promoters, labels, producers, and upcoming talent to discuss all aspects of the hip hop genre. Hip hop has, in no time, become a local movement – and if you ask me, it's as inspiring as the tales you hear about the hip hop movement in America in the '80s. It feels good to be in the thick of this right now, and so we tuned in to the show with ears and minds wide open.
There's a hardcore movement in the underground and hip hop is steadily rising to the top of the popular lists. Here are all the artists you need to know about right this instant to get on board this cool train:
1. Borkung Hrangkhawl
Watch and listen to Fighter.
This rapper from Tripura first burst onto the scene in 2013 with his debut album The Journey. His songs touch upon themes of the struggle against discrimination, racism, and injustice. He performs with a good amount of swag and gratitude, which got us hooked right from the first beat.
2. DIVINE
Watch and listen to Farak.
As one of the main poster boys of the Indian Rap Pack at the moment, DIVINE, a.k.a, Vivian Divine, is working his way up to the top with honest songwriting and real homegrown swag. He never fails to mention the streets of Andheri, where he learned and developed his talents. His latest track Farak is a deep tribute to his mother and is fierce AF!
3. Naezy
Watch and listen to Azaad Hu Mai.
Another shining star from the Indian Rap pack, Naezy aka Naved Shaikh, grew up in the gullies of Kurla. With his strong determination and hard work, he has gotten himself a solid place on some of the billboards across our major cities. Fresh off the release of his newest song, Azaad Hu Mai, he's riding a high with his brothers… and we are happy to watch them soar.
4. Swadesi
Watch and listen to Ta Dhom by Viveick Rajagopalan feat. Swadesi.
Swadesi is a hip hop crew from Mumbai, fronted by MC Mawali, Todfod and Mayavi. They've got a huge following in the chawls, where they're from, and it's no surprise because these are real boys who rap about real life. They're genuine and totally believable, and will get you groovin' to their vibe in no time.
5. Khasi Bloodz
Listen to The Rise:
This crew from Shillong know how to have fun with their songwriting. They write in English and have a real natural coolness about them as they rap over some super funky beats and catchy hooks. They rep the state with class, and took it to the next level late last year with a banger called "Anthem For The North East" – a collaboration project between the main players in the North-Eastern underground hip hop scene.
6. Prabh Deep
Watch and listen to Kal.
This Delhi rapper has got a fire in his voice and a distinctive talent to write some heady lines with his pal and producer, Sez, on beats. He holds the third place in the new-age Indian Rap Pack and has gotten to where he is with a signature style that's grime-y and so right now… Gotta check him out!
7. Feyago
Listen to Real:
Born in Kolkata and raised in Darjeeling, this rapper's been doing the rounds at all the major festivals since 2012. If you've heard him, then it's most likely his track Someday, which has been featured many times on Vh1. He's collected some cool accolades since then (read: Best Hip Hop Act India at VH1 Soundnation Awards, a feature on MTV Roots India, and Subhash Ghai's Whistling Woods Award for Best Music Video India) and is definitely an artist proudly reppin' the Indian sound.
8. Mumbai's Finest
Watch and listen to Beastmode by Mumbai's Finest (Live at Hip Hop Homeland)
They are a complete live hip hop crew from Mumbai, fronted by rappers Ace, Nasty Ninja and Kinga Rhymes, who started working the scene in 2006. This crew is made of emcees, rappers, producers, beatboxers and B-Boys, and are out there repping the true independent DIY spirit. They're doing it with pure grit and heart. Their songs are empowering and fun and the hook to their tune Beastmode is hella catchy.
Now we're throwing in an extra treat here, mostly because we can't get enough of these guys, and they're just so frikkin' cool: Check out Swet Shop Boys, an Indian-American British-Pakistani hip hop group who are all set to rep the desi hip hop sound at one of the biggest International stages this year, i.e., the COACHELLA mainstage!
Watch and listen to T5 by Swet Shop Boys
Are you in and down with the flow, yo? Tell us in your comments and don't forget to tune into a new episode of Hip Hop Highway on Saavn every Wednesday.