We've said it before and we'll say it again – Pat McGrath is the Goddess Of All Things Makeup. Apart from creating jaw dropping looks on the runway, the makeup artist also has an eponymous beauty line that makes us empty our wallets time and time again. It's obvious that her latest release is no different.
Called 'Dark Star 006', this launch promises to take things to another dimension with its interstellar vibe. The line is heavily focused creating an otherworldly smoky eye and features 3 different kits.
The base kit, 'Dark Matter', comprises of 6 pieces which include 3 pigments, an eye gloss, a liner and a blender brush. The stars of the kit are clearly the pigments which vary in their colour and finish. 'Dark Matter' is an inky black hue with a slight sparkle, whilst 'Mercury' is a lustrous gold. 'Astral', with its holographic finish, is a white powder that is bound to dazzle.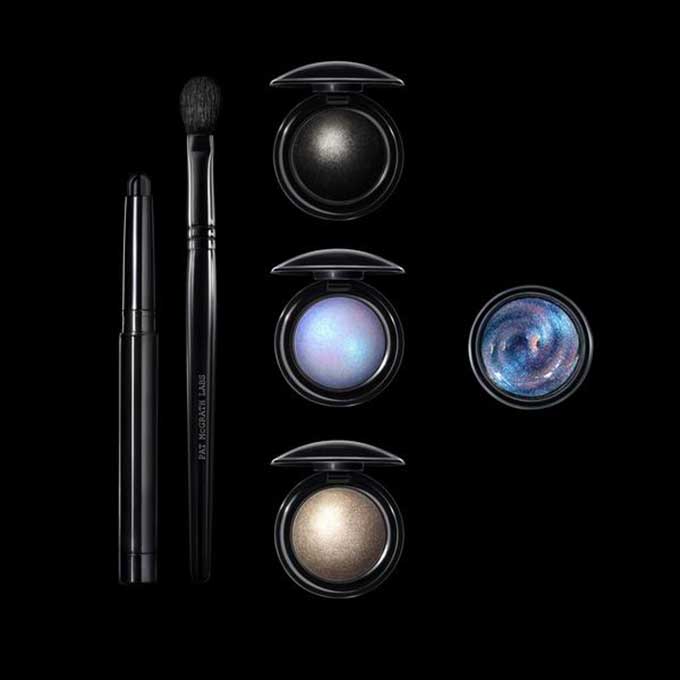 The final two pieces are the 'Black SmudgeLiner' and the 'Cyber Clear' eye gloss. The former is a creamy, jet black kohl that brings in the element of smoke, whilst the gloss is the one behind the galactic, mesmerising finish of each look.
The other two kits contain all the items from the base kit along with one extra pigment each. 'UltraSuede Brown' features a velvety brown hue with a diamond-like shimmer.  This is by far the most versatile shade of the lot as you can apply a small amount for a muted look or layer on more for a smoky eye.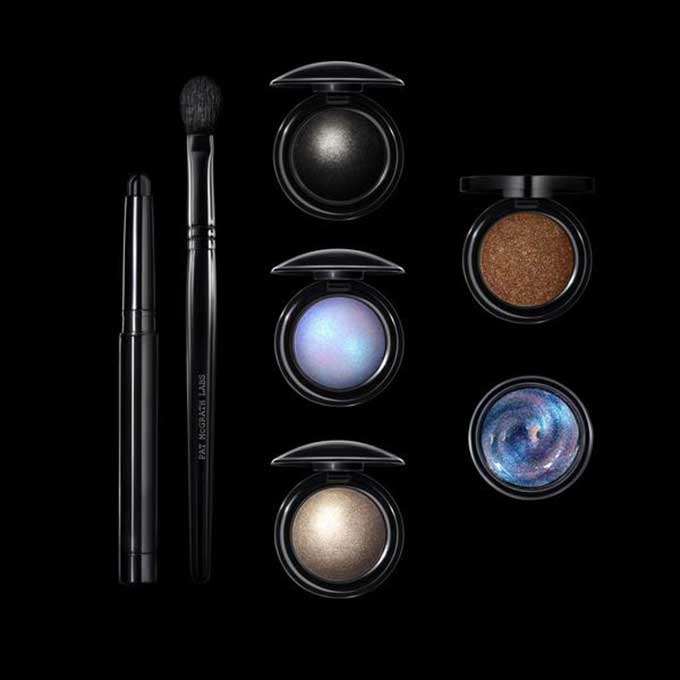 'UltraViolet Blue', on the other hand, is all about a bold look. It includes an intense, sparkly pigment that is a blend of violet and cobalt. Trust us when we say that this shadow speaks for itself.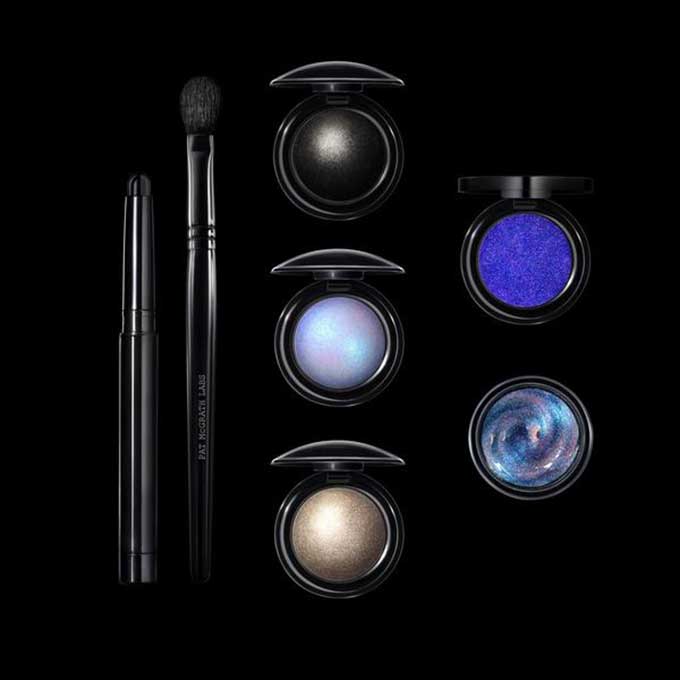 Honestly, we can't pick our favourite out of the three! Can you?