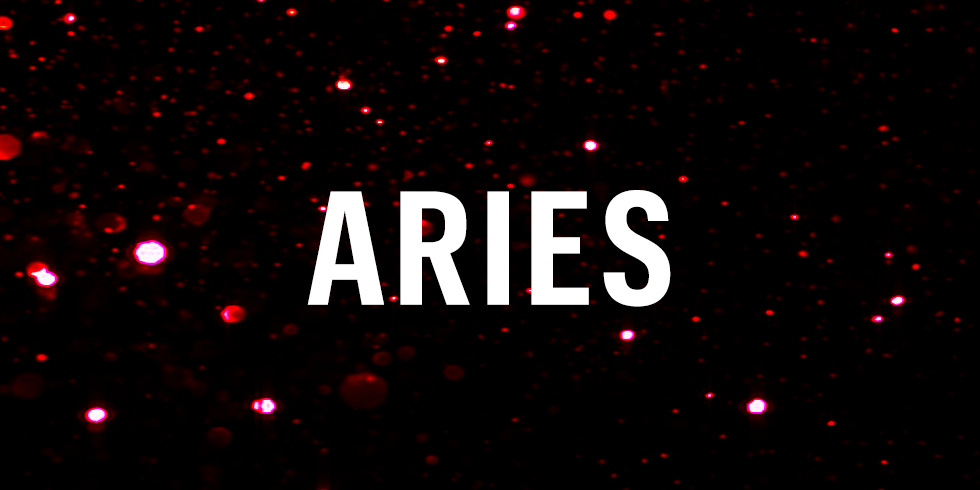 The first sign of the zodiac, Aries is is often known for their 'fire'. They're courageous, determined and extremely confident, and because it's their month, here's a list of 15 hilarious things about an Aries that'll make them go 'OMGGG THAT'S SO MEEE'. Admit, we're all a little crazy when it comes to our sun signs.
1) "Punctuality is the virtue of the bored"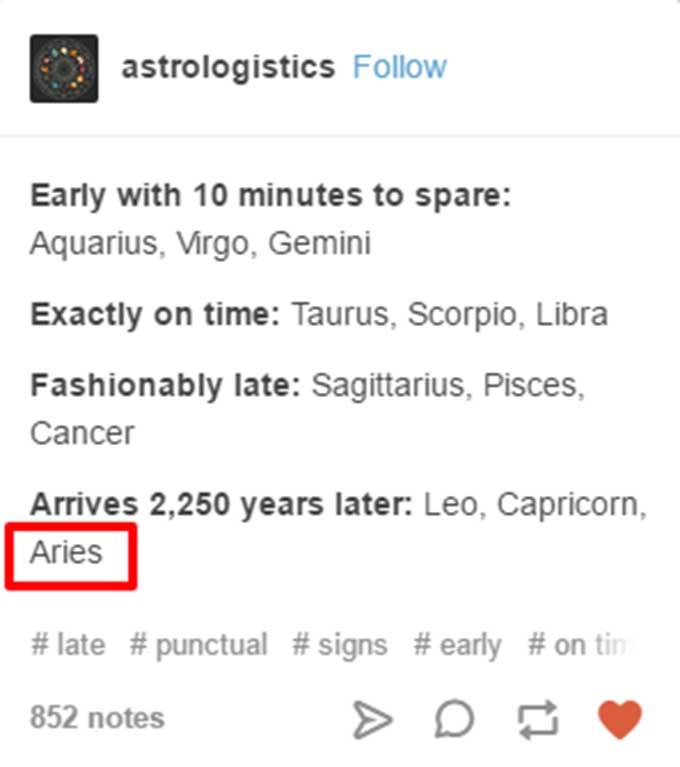 2) Nothing but the best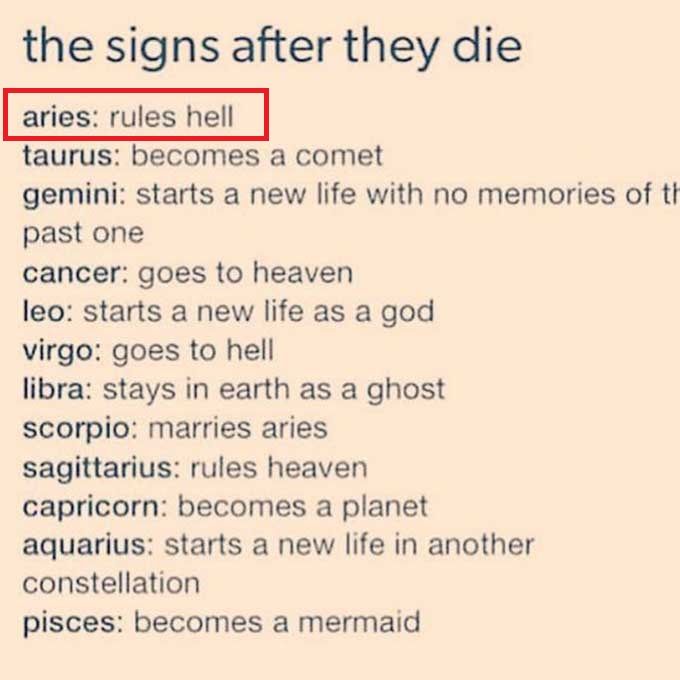 3) #SorryNotSorry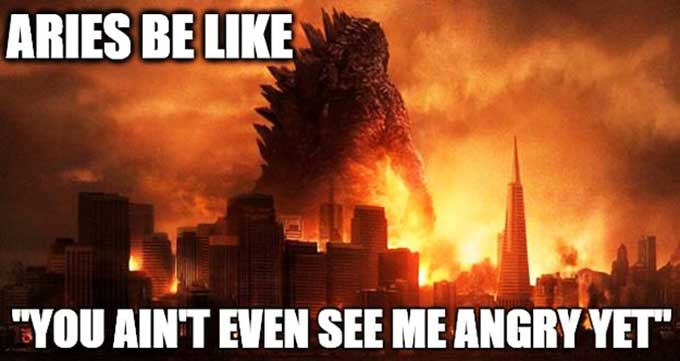 4) They're sweet. Deep down inside. Really deep. Sometimes far too deep inside.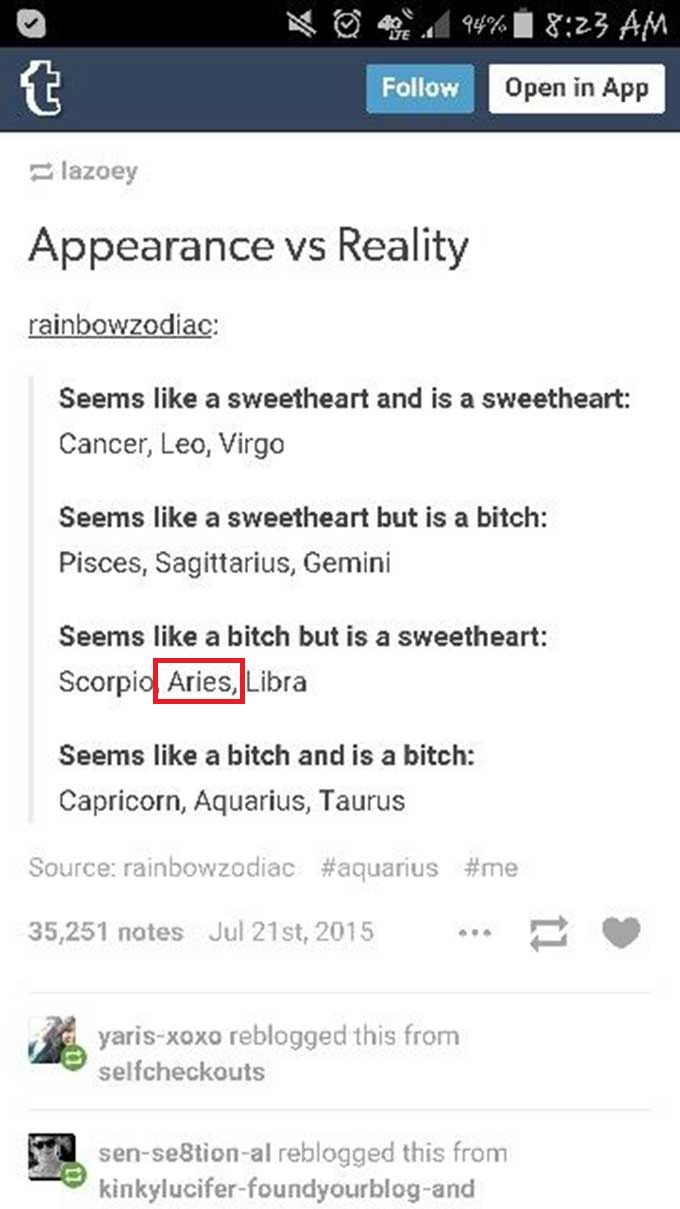 5) Basically, every Saturday night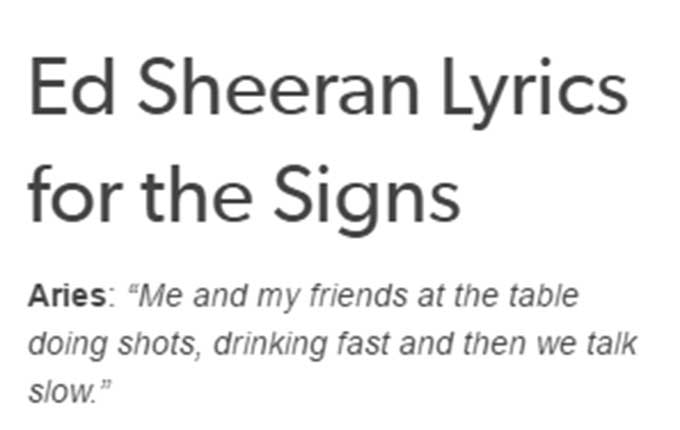 6) This usually happens after the above mentioned Saturday night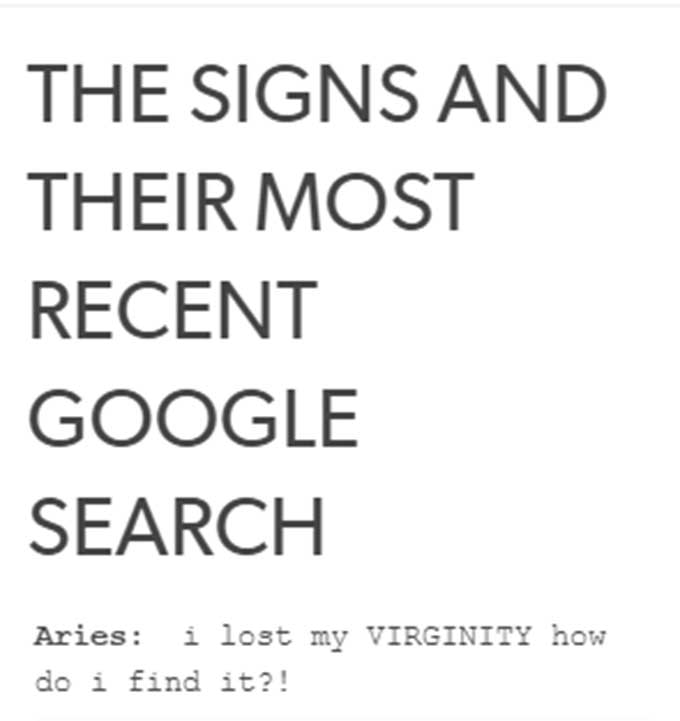 7) Please keep your bullshit to yourself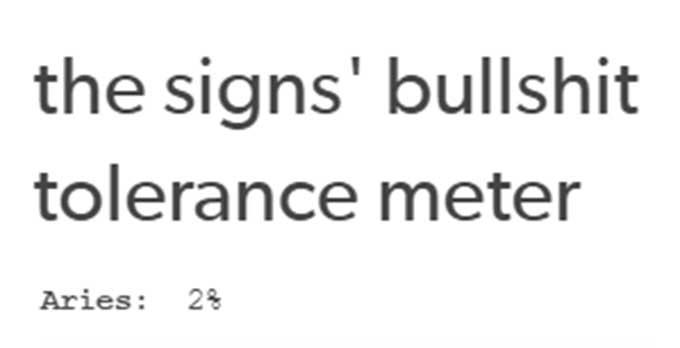 8) Can't help it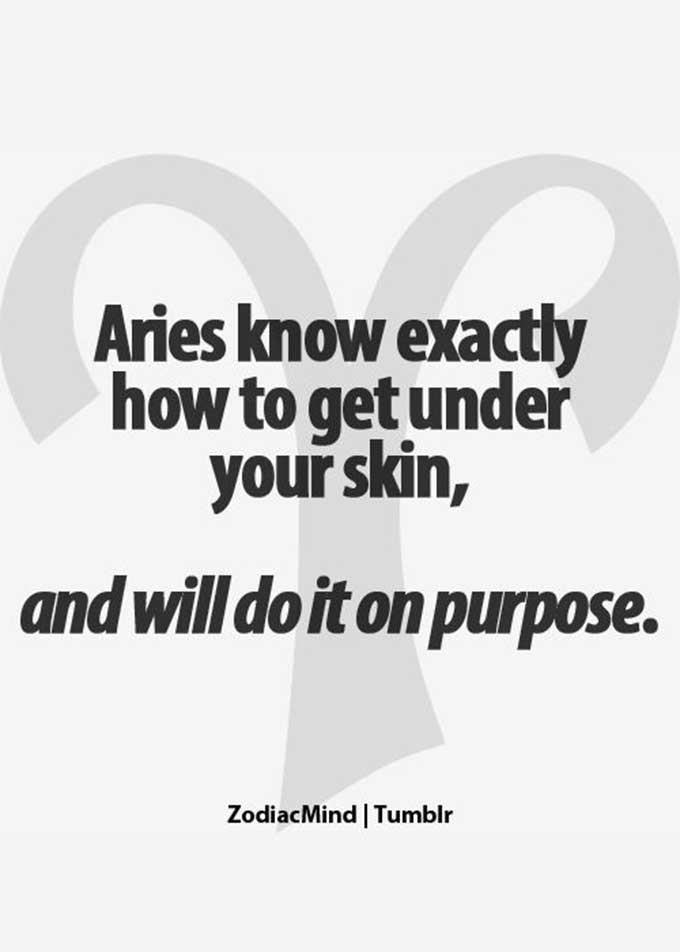 9) Rihanna knows what's up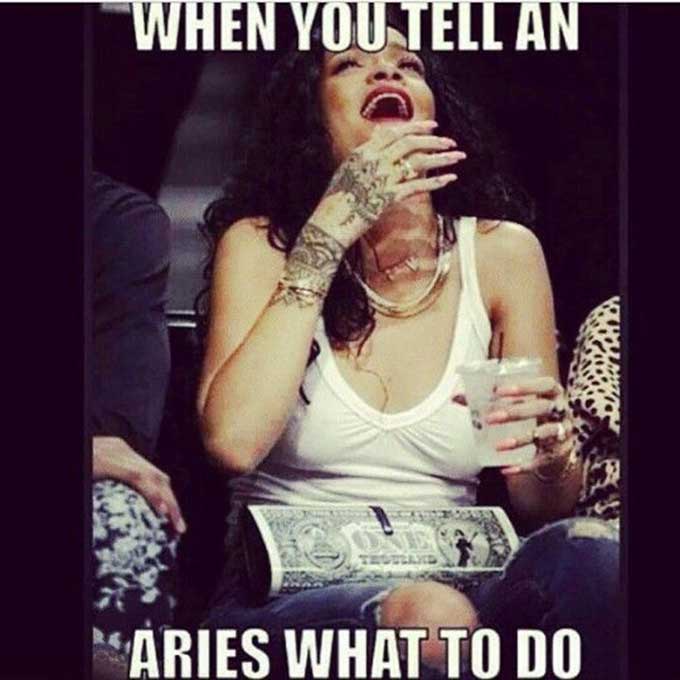 10) Basically, Iron Man but better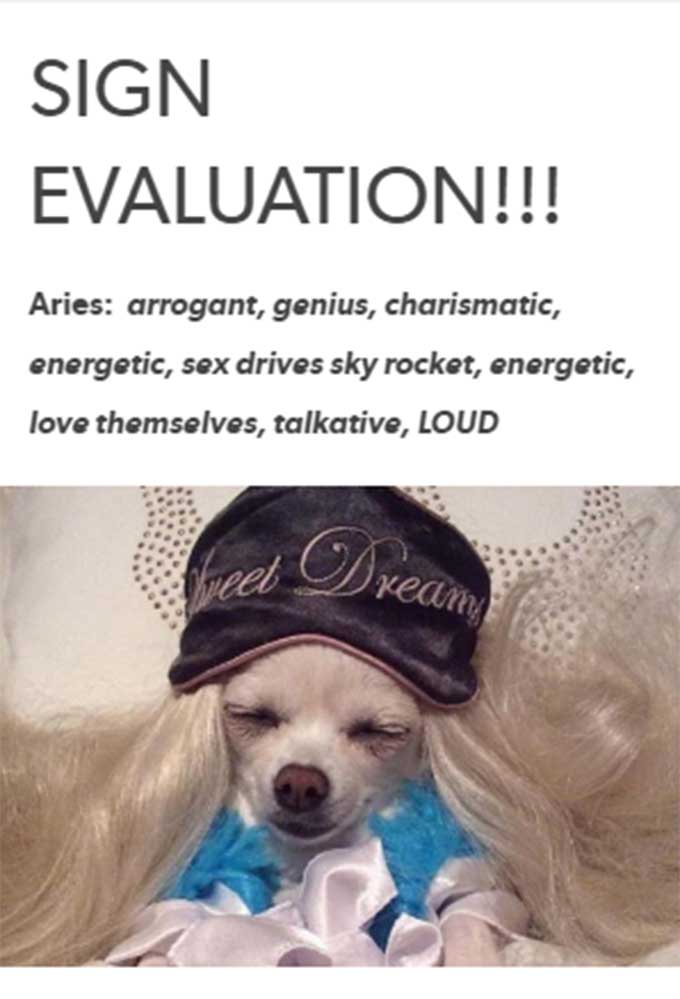 11) Daring, nerve and chivalry. Yes, yes and yes.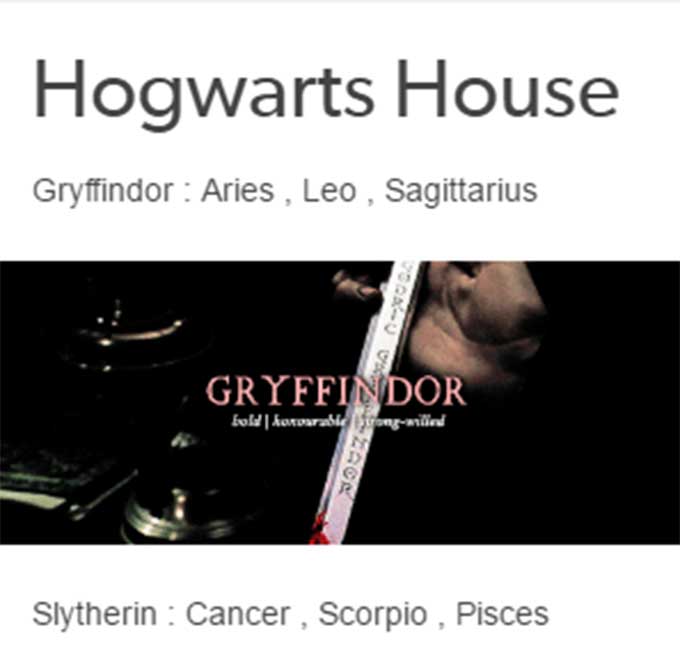 12) Norman Bates seems like an amateur in comparison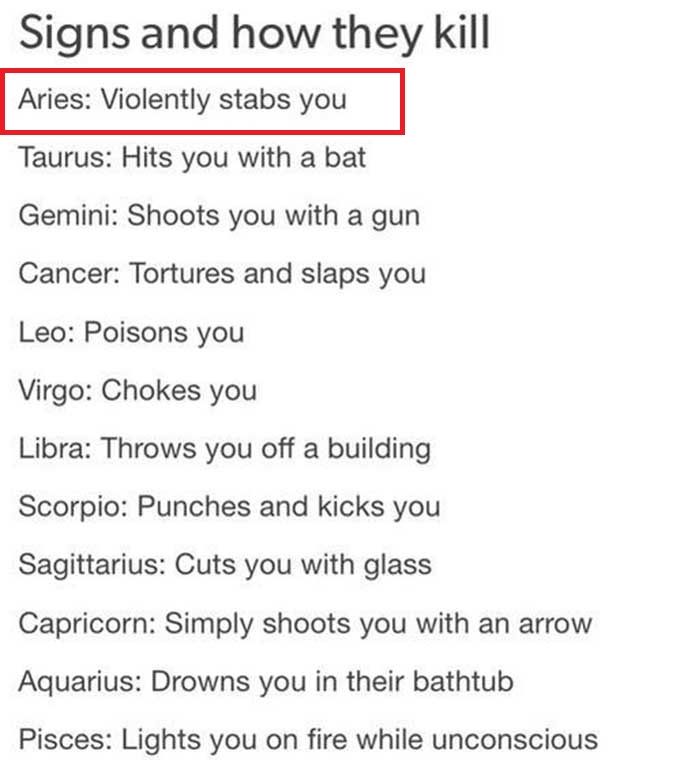 13) WHAT IS THIS CREATURE IN MY HAND?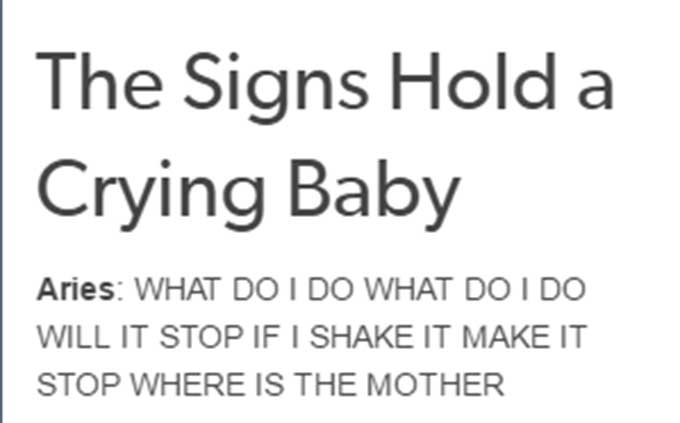 14) The sooner you understand, the better it is for you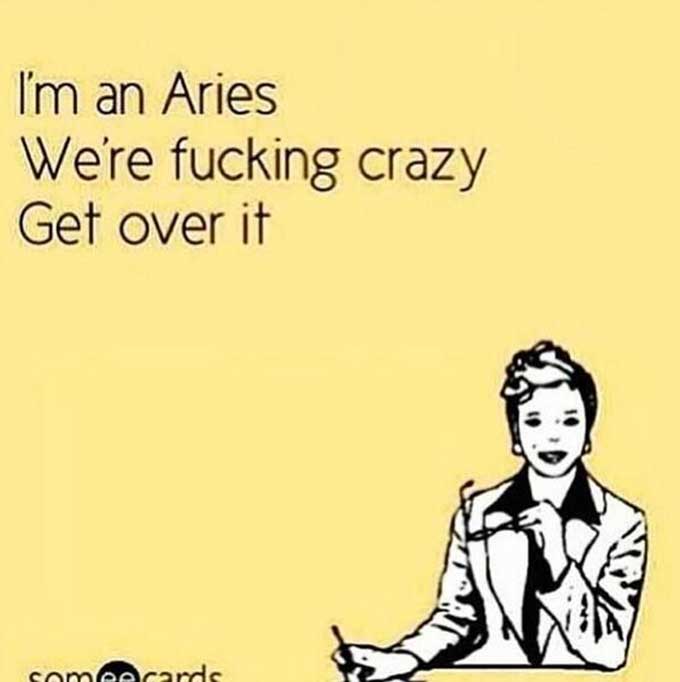 15) *Mic drop*