"Have you watched Big Little Lies?" is the question I use as an ice-breaker these days because I really want the entire world (or at least everyone I know) to watch the show. Directed by the Academy Award nominated Jean-Marc Vallée, this HBO mini-series has a star-cast that would put many big budget Hollywood films to shame.
With Reese Witherspoon as the aggressive and 'Type A' Madeline Martha Mackenzie who is struggling with a mid-life crisis and Nicole Kidman playing the gorgeous and woeful Celeste Wright, the show is already being considered as a front-runner for the awards season. Shailene Woodley plays Jane Chapman, a quiet, poor and helpless single mom; an 'outsider' who soon disrupts the already tense situation at a public school in Monterrey, California. Told you, the cast is outstanding!
Big Little Lies is a series that starts as a campy prestige show consisting of beautiful women and their seemingly 'first world problems' with a murder mystery tied in. But soon enough, the viewers realize that there's a lot of darkness beneath the shiny surface of these complex characters. Seriously, I'm so obsessed with the show that I really hope someone in Bollywood is courageous enough to attempt it. Till then, here's my fantasy casting –
*Spoilers below for people who haven't watched the show*
1) Madeline Mackenzie – Kareena Kapoor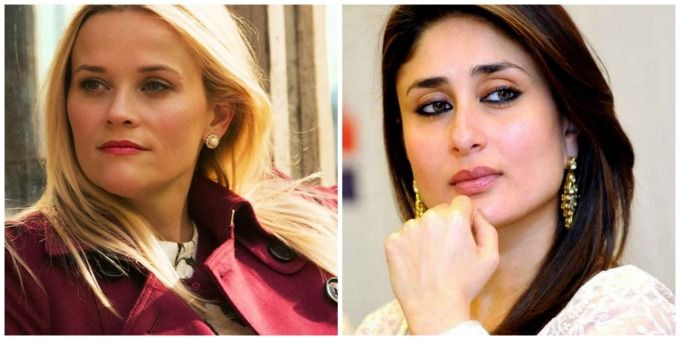 A role that now seems like it was written for Reese Witherspoon, I (and my boss Malini) can only imagine Kareena Kapoor playing this character. Madeline is strong, loud and overtly involved in everyone's business. In her own words – "I love my grudges. I tend to them like little pets". Apart from being loved (by her two friends Celeste and Jane and her husband Ed), Madeline is mostly feared by the residents of Monterrey. Kareena has the looks, the authority and the sheer talent to make a role like this her own.
2) Celeste Wright – Aishwarya Rai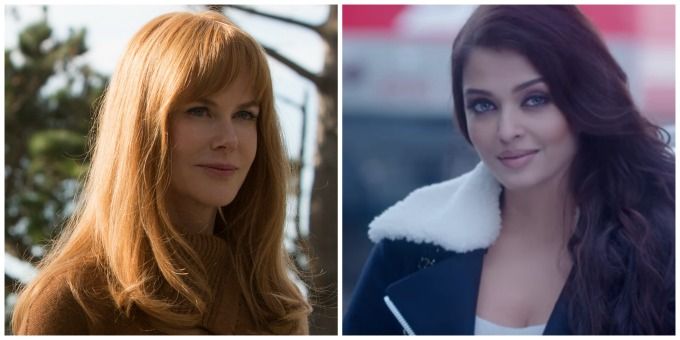 Celeste is undoubtedly the most envied 'school mom' in the show. She's breathtaking and rich and her gorgeous husband looks like he's mad about her. But, oh god, there's SO MUCH more. Celeste is a retired lawyer who is stuck in an abusive marriage with the handsome Perry Wright. The problem is that she's in denial and often co-relates the violence to sexual pleasure. If you're thinking Fifty Shades Of Grey, then please don't. Celeste's story is the starkest and one of the most brutal portrayal of domestic violence seen on-screen. Nicole Kidman's performance has affected so many viewers, that many critics are certain that this show will warrant her an Emmy nomination. In Bollywood, I can see Aishwarya Rai nailing this role. She has earlier played the role of a victim of domestic abuse in Gurinder Chadha's Provoked. I'm sure she'll kick ass as Celeste.
3) Jane Chapman – Alia Bhatt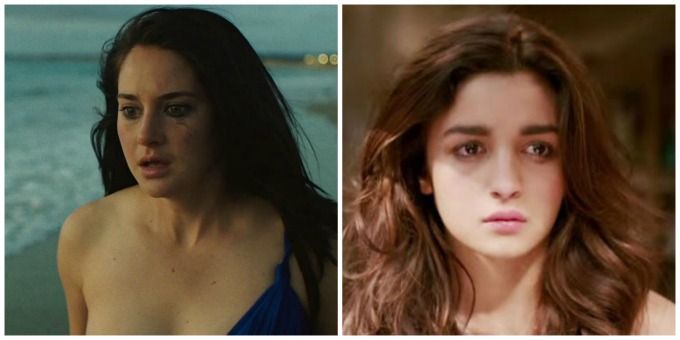 A young mother, whose child is the result of a horrific rape, Jane Chapman is the catalyst for the events that transpire in the series. Shailene Woodley was perfect as the helpless single mom whose child has been accused of bullying his classmate in school. Jane and Celeste's lives are intertwined in more ways than one. While Celeste's display of rage is usually confined to the bedroom or her therapists' office, Jane doesn't shy away from showing her anger in public when she's pushed to a corner. Does your brain scream Alia Bhatt's name after reading this description? Because mine surely does.
4) Bonnie Carlson – Kangana Ranaut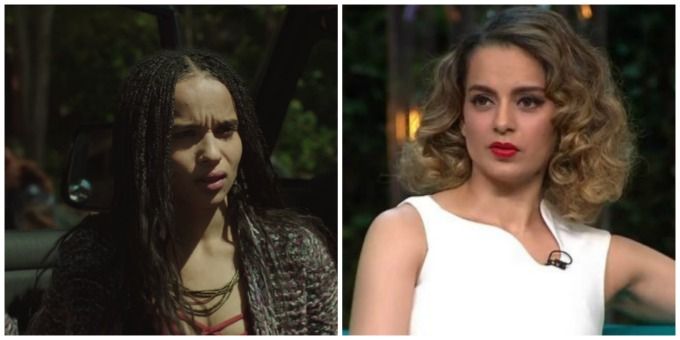 The effortlessly seductive second wife of Madeline's ex-husband Nathan, Bonnie is the one young 'wife' in the crowded terrain of middle-aged parents of primary school going kids. She's also the most mature, as she genuinely wants her husband and his ex to be civil. But more than just the looks, the amazing body and the 'zen' vibe Bonnie has got going on, she's also one of the strongest and most perceptive woman on the show. She immediately recognizes Perry's abusive behavior towards Celeste, something no one has noticed in the town, not even Celeste's best friends. Lisa Haydon fits the description of Bonnie if we're going according to the series, but in my opinion, Kangana Ranaut can add much, much more to the character, especially on the basis of Bonnie's role in the finale.
5) Renata Klein – Tabu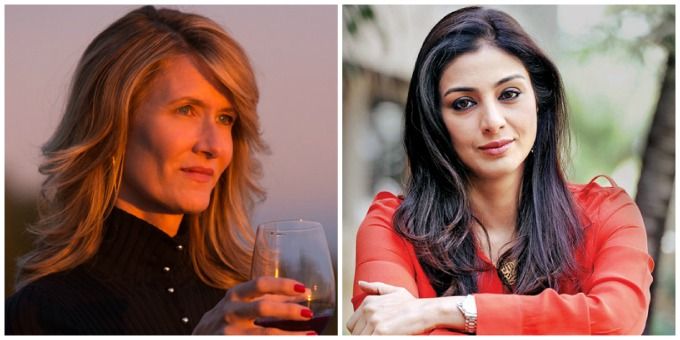 Played superbly by Laura Dern, Renata at first seems to be the stereotypical 'career mom', often at war with Madeline over Jane (who becomes Madeline's new friend almost immediately). Renata believes that her daughter Amabella is being bullied and assaulted by Jane's son Ziggy and this accusation almost drives Jane out of the city. Renata's doubt is not unfounded as her daughter does point to Ziggy, but it's the aftermath of this incident that makes her look like an antagonist till she understands there's more than what meets the eye. I know for a fact that Tabu can literally play all the roles in this series (even the children, if they invest in VFX), but I think she'll be brilliant in the role of an authoritative and influential woman.
6) Perry Wright – Salman Khan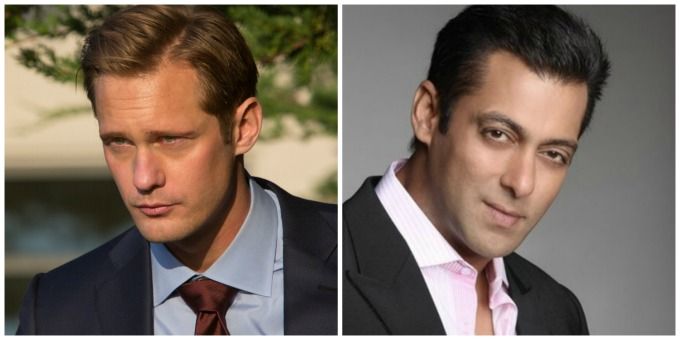 On the first instance, it looks like Perry and his wife are madly in love with each other, so much so that other parents from the school find the PDA 'disgusting'. He's very involved with his children and perpetually turned on by Celeste. This sounds like the perfect marriage,  until he finds something he doesn't like and more often than not, it becomes Celeste's fault. The assault scenes between Perry and Celeste have made many viewers uncomfortable, as it should be. Alexander Skarsgård plays this despicable character so convincingly, that in an interview he admitted he's worried about never getting a hero's role. Who in Bollywood can play a charming and caring man with an extremely dark and manipulative side? I think Salman Khan. Hrithik Roshan can be a good option too. What say?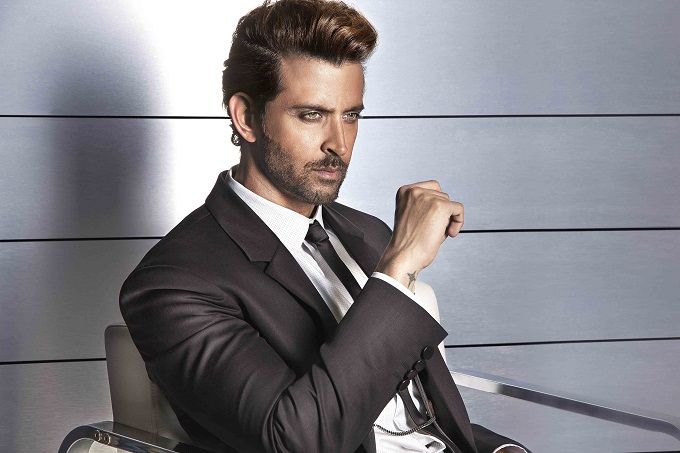 7) Ed Mackenzie – Shahid Kapoor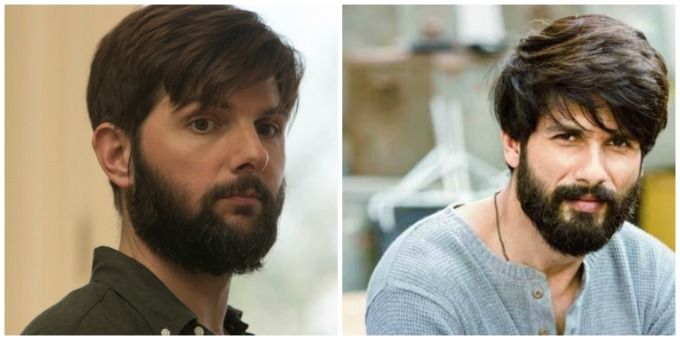 'Steady Eddy' is maybe one of the most well meaning male characters in Big Little Lies. Adam Scott (with that beard) has done a fabulous job as Madeline's husband who is trying to figure out his complicated wife. But like every character on the show, there are a few instances where Ed comes across as extremely inappropriate. This makes you question the 'goodness' he often projects. You know, the time he stares at Bonnie doing yoga and remarks that he loves sweat on women or just his lingering glances at other women, including his teenage step-daughter. Ed is like 80% 'nice guy' but in the remaining 20% lurks a dude who doesn't know when he crosses a line. Shahid Kapoor, who has mastered the art of playing guys with shades of grey (Udta Punjab, Kaminey and Haider) will fit perfectly in Adam's shoes.
8) Nathan Carlson – Saif Ali Khan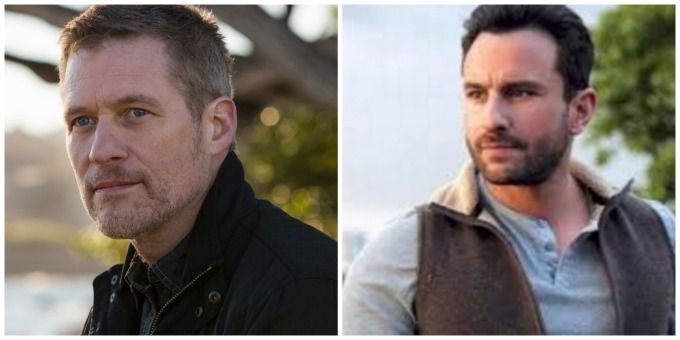 Madeline's ex-husband and Bonnie's husband Nathan is a character you don't exactly root for, but his presence (or the lack of it) plays a huge role in shaping Madeline and their daughter Abigail's personality. His tense relationship with Madeline's husband Ed also forms somewhat of a red herring in the show. Nathan is basically a heartbreaker who is now trying to make good with the people he has neglected earlier in his life. He's often at odds with Madeline about jointly raising their daughter and I just really want Saif Ali Khan to play it. You know, role reversal is fun and seeing Shahid as Kareena's present partner and Saif as her ex just makes everything so interesting. No? I'm mad? Okay.
9) Gordon Klein – Irrfan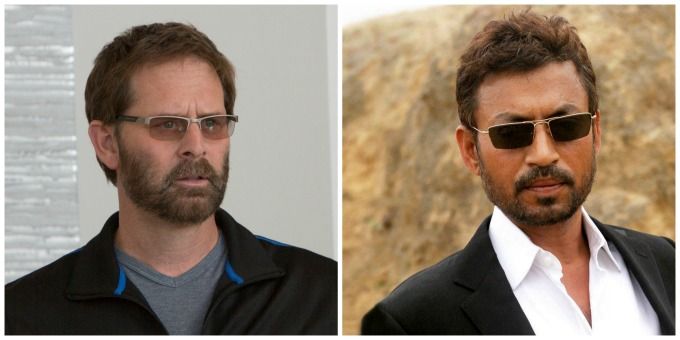 Gordon is Renata's husband who is also trying his best to understand his daughter's silence when it comes to naming her bully in school. He's a bit of a sleazy businessman who loves his wife, but is also asshole-ish enough to threaten Jane and feel that he can get away with it. It shows unchecked privileged and the role needs a competent actor to play it. If Tabu is playing Renata, then in my humble opinion, Irrfan has to play her husband, doesn't he?
Do you agree with the casting? Disagree? Hate what I've done to such a good show? Tell me everything in the comments below.
You can watch Big Little Lies on Hotstar.