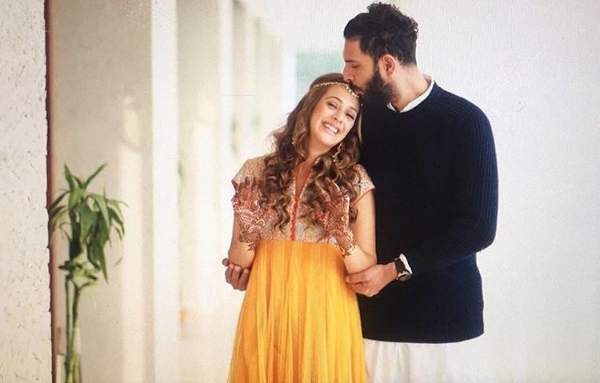 Yuvraj Singh and Hazel Keech had a big, fat Indian wedding in December last year. It's been five months since their wedding, and Hazel was asked how life has changed for the couple post the wedding. Here's what she told Pinkvilla.
Between us, not really. I think we are kind of happier now and we both have the security of marriage with us. You know he is far busier now, so I hardly see him post-marriage.
That Yuvraj  is close to his mother is nothing new. She has stood by him through thick and thin and the cricketer often talks about the strong bond they share. Yuvi has also been labelled a 'mama's boy', and Hazel was asked about her thoughts on the same.
He has fought cancer and is now back on the field playing cricket. He is a hero and he really has overcome so much. He is a human being with inspiration. He is also focusing on how to help people who are battling cancer. He was fortunate enough to have a mother like that. She is his pillar in its truest sense. I know people call him a mamma's boy but she has been devoted to him at the time of cancer.
Aww!