The Poster Boys Of Hindi Indie We're Crushing On
Meg DSouza , 17 May 2017
There's something spectacular brewing in Indian independent music. It's been brewing for as long as this writer can remember tbh. Sadly it's not something that's talked about very much so we're here to draw your attention to the kick-butt work some of your friendly local rockers and musicians are pushing out on the interweb. Read on and listen to these six indie Hindi bands we can't get enough of:
Aswekeepsearching
Based out of Ahmedabad, this awesome four piece modern post-rock band has been working the indie circuit since 2013, hard and how! They've pushed 2 albums – 'Zia' & 'Khwaab' – toured internationally and played at literally ALL the major festivals and venues in the country, in a span of a few years. Click here to stream and download their music and here to follow them to get updates on when they're in your city next.
PARVAAZ
Parvaaz is another awesome four piece who've got it all. They're from Bangalore and have been pushing one gorgeous tune after another since 2010. They're sitting pretty, bang centre in the alternative rock space and they're sitting pretty darn high on our list of 'ones to watch'. Click here to check out their website and to listen to more from them.
PS – If you're an artist or know an artist, check out the band's Facebook page to get details to participate in their cool fan campaign.
The Local Train
Something about this story and how the the word "awesome" instinctively precedes the words "four-piece" cos here's another bunch of four fellows we're loving. The Local train rep the country's capital, New Delhi, and are known for their energetic and explosive live shows. Click here to follow them and to listen to their album "Alas Ke Pedh" right away!
Coshish
Coshish are… you guessed it… Another AWESOME FOUR-PIECE (#sorrynotsorry). Their songs are as simple as they are complex and carry strong social messages, delivered beautifully through Hindi lyrics and prog-rock chord structures. They're from Mumbai and we strongly advise you check em out when they're in your city. Click here to listen to them and here to follow them.
The Yellow Diary
These guys are relatively new to the scene but we can totally see (and hear) them going places in the very near future. So follow them and be a part of their journey by clicking here.
Prateek Kuhad
Prateek Kuhad is well known in the indie scene. He's got a signature folk-pop style of writing music and lyrics that a whole lotta girls and guys can relate to (this writer included!). With a handfull of super successful nation-wide tours and appearances at International festivals to his name, there's really no stopping this singer-songwriter from writing one sparkly tune after another. Check out the video for his latest "Tum Jab Pass" above and click here to visit this superstar's website.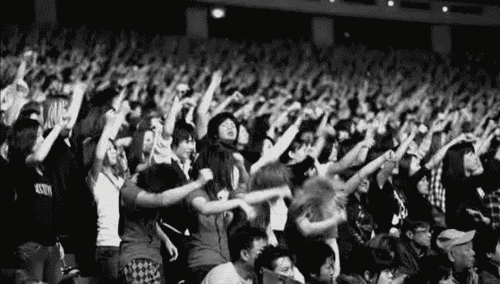 After all this talk, we can't wait till the weekend to rock out with some of these fellas! We also want to know what you think of our top picks… So tell us in your comments below!