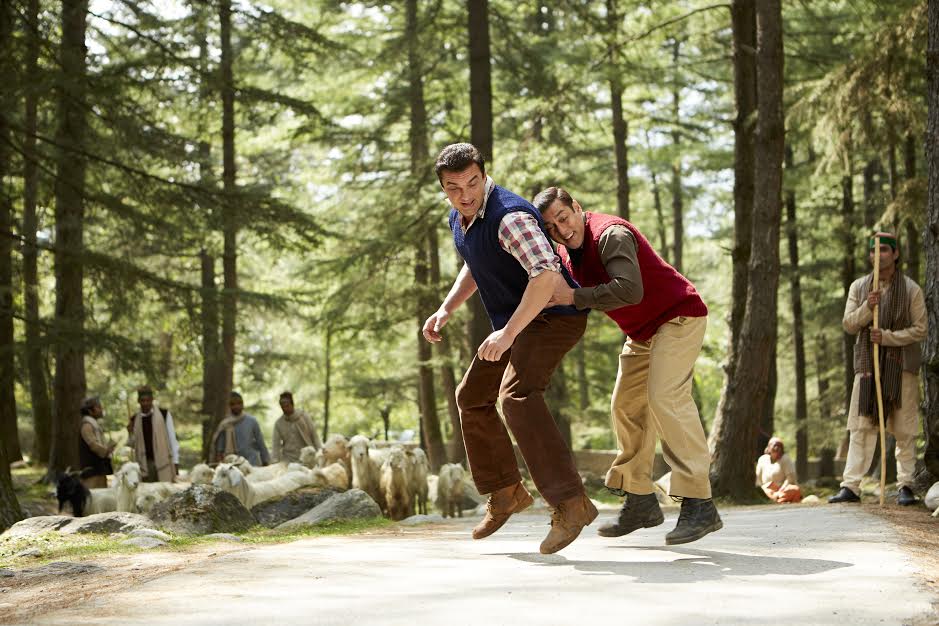 Salman Khan just shared the cutest throwback photo of Sohail Khan and himself, and it made us all go 'awwww!'. The real brothers are all set to enthral us on-screen again in Tubelight after acting together in 8 films in the past…. but one wonders what it must've been like on set with the two of them.
The two would often jam together in between shots and would also contribute to the script. They also incorporated some of their own dialogues in their scenes together with director Kabir Khan, making their own screen performance as real as possible.
You know what this means – it was less work and more family time for the two, and we're sure they weren't complaining.
PS – Their new song 'Naach Meri Jaan' comes out tomorrow and we can't wait to watch them celebrate their bhaihood on screen. 🙂