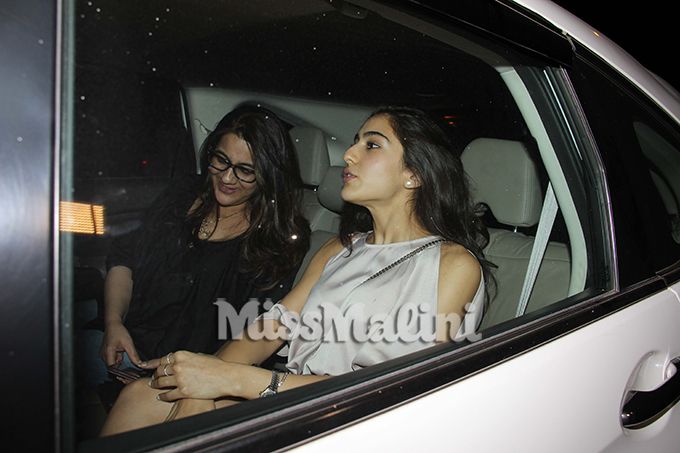 A few months ago, Saif Ali Khan expressed his fears regarding his daughter Sara Ali Khan's acting debut. Like any father, Saif was anxious about his daughter's big Bollywood debut, and said that he would have preferred a safer career option for her. Paranoia is common among all the parents, I tell you!
Recent reports suggest that Saif's ex-wife Amrita Singh was unhappy to hear these statements and considered them damaging for Sara's career. Also, Amrita apparently called Saif to let him know what she thought about his comments. According to a report in DNA, a source was quoted saying:
She (Amrita) told him (Saif) it was an irresponsible thing to say considering Sara is about to embark on a film career. Saif didn't want to be dragged into an argument, so he mumbled that he was 'quoted out of context' and calmed down his former wife.
Soon after this, Saif clarified his statements at a press conference. As per DNA, he said:
I love my daughter, support her and I think her choice is great. Of course, she is an actress, she belongs to a family of artistes, which is great, but I am still a little concerned for her as it is an unsure profession. Because I love her, I worry for her. That's all I am saying. Is that clear? People write things like, "He doesn't know what he is saying. He doesn't know his mind." I find that annoying.
Well, okay!