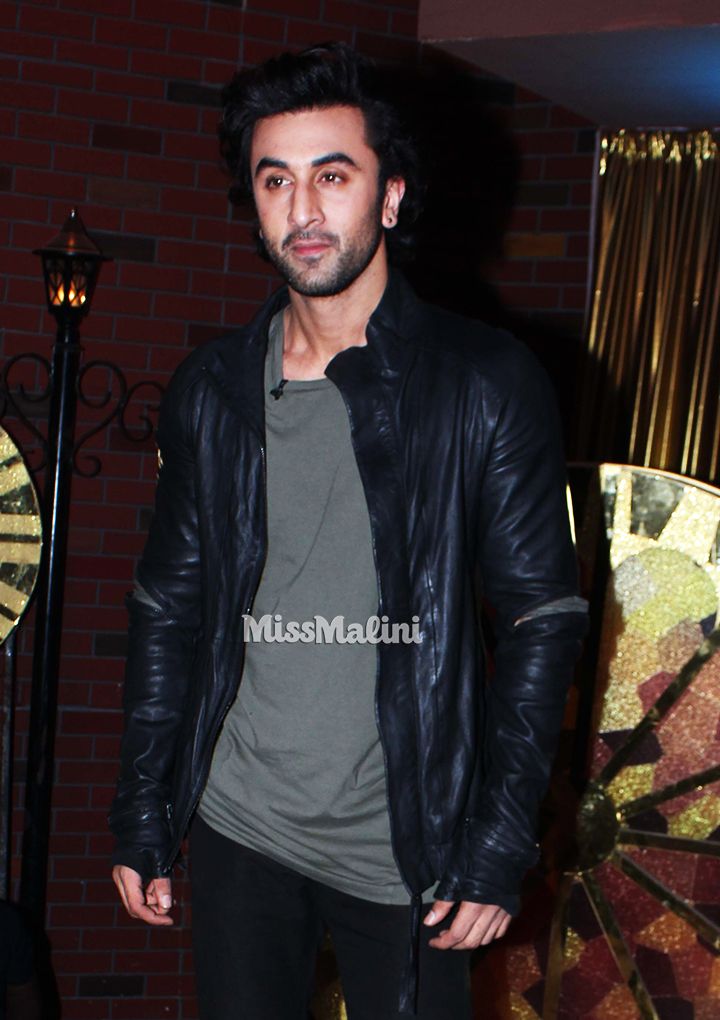 Our Rockstar, Ranbir Kapoor, is promoting his new movie Jagga Jasoos, and we are all heart eyes over his hunky looks. At a recent appearance, we saw him rocking a really cool attire.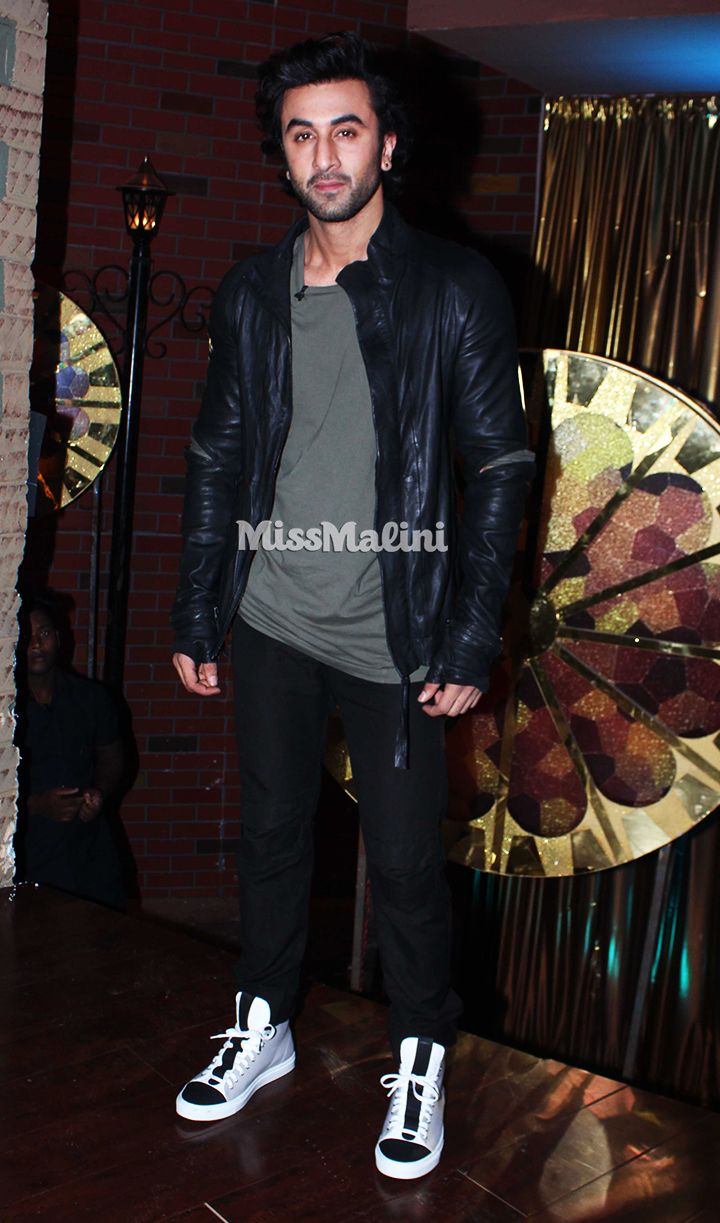 Celebrity stylists Priyanka and Kazim made sure he looked uber-cool in a leather jacket from Barbara|Gongini that had interesting sleeves. The sleeves not only had zipper details at the elbows but also extended to form hand gloves. How cool is that? Underneath, he wore a military green tee and black jeans from Andrea Ya'Aqov.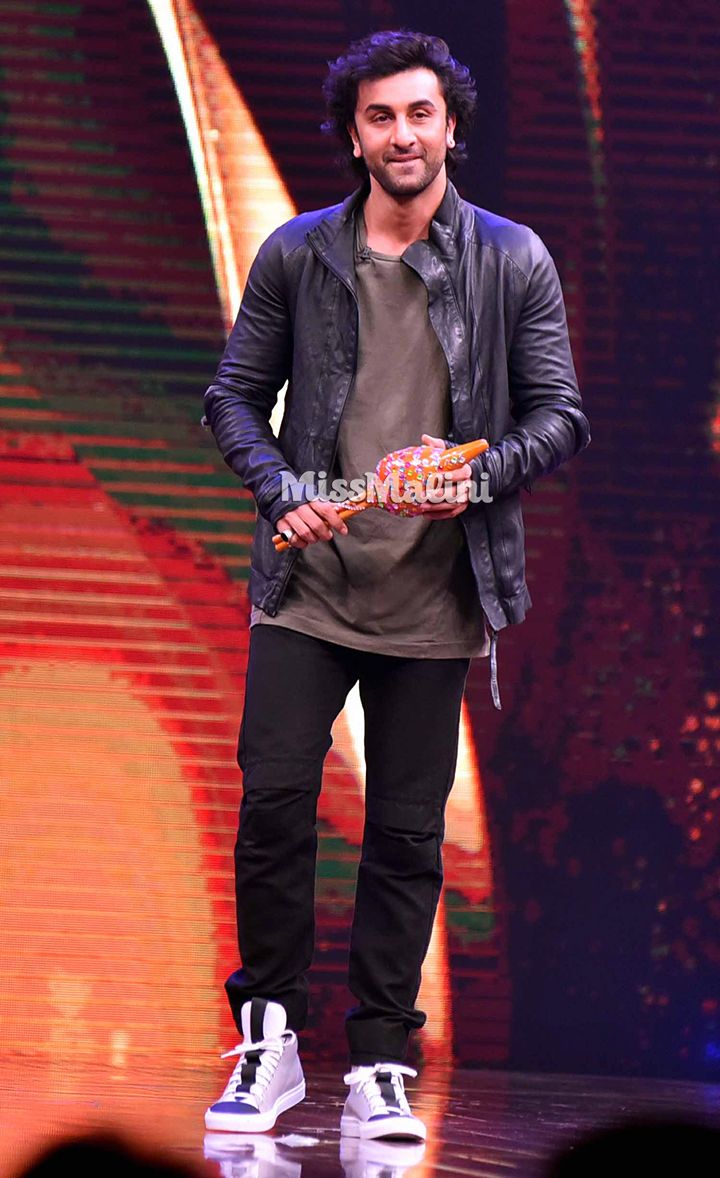 Though we were and are still amazed by the leather jacket, we were actually eyeing the sneakers that he wore with the outfit. Those awesome kicks were from Ylati Footwear that definitely amped up the punk rock vibes.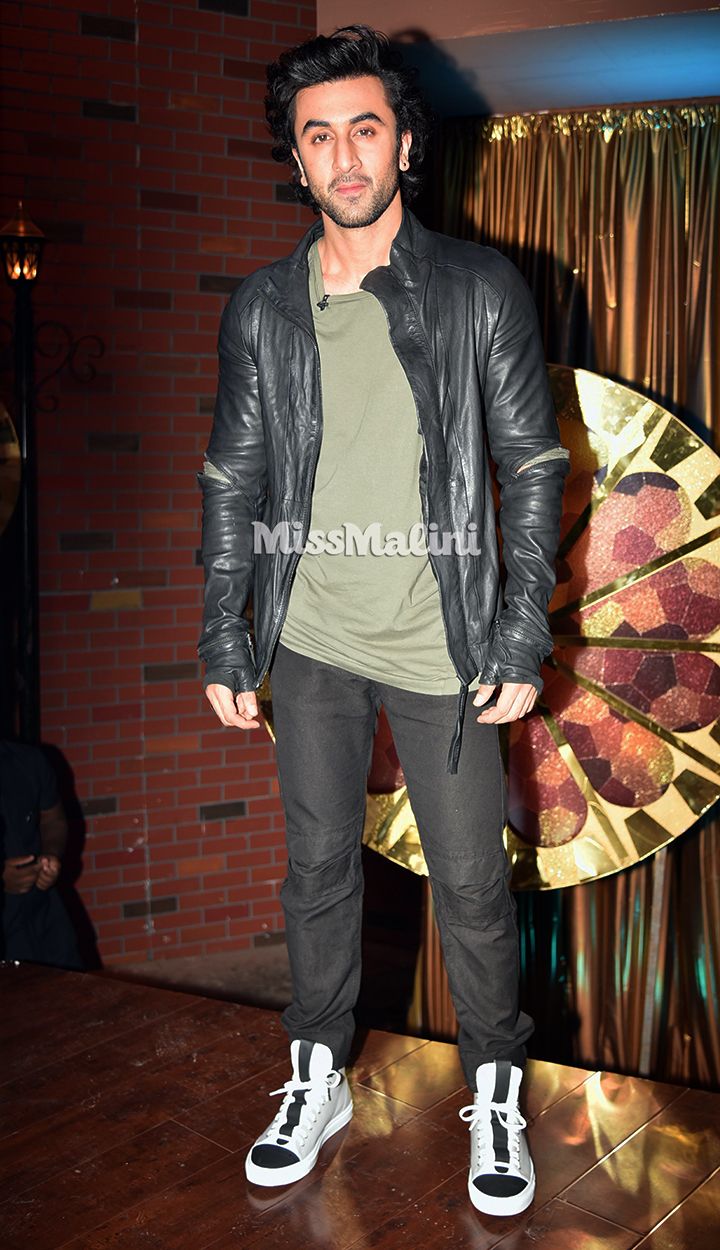 Want your boyfriend to go for such rock-n-roll look? Gift him these cool sneakers: