How time flies! We are yet to get over the dapper looks from last year's GQ Best Dressed party that we have a fresh batch upon us. As we do every year, we are taking you through our favourite menswear looks from the night. Have a seat, everyone…
Harshvardhan Kapoor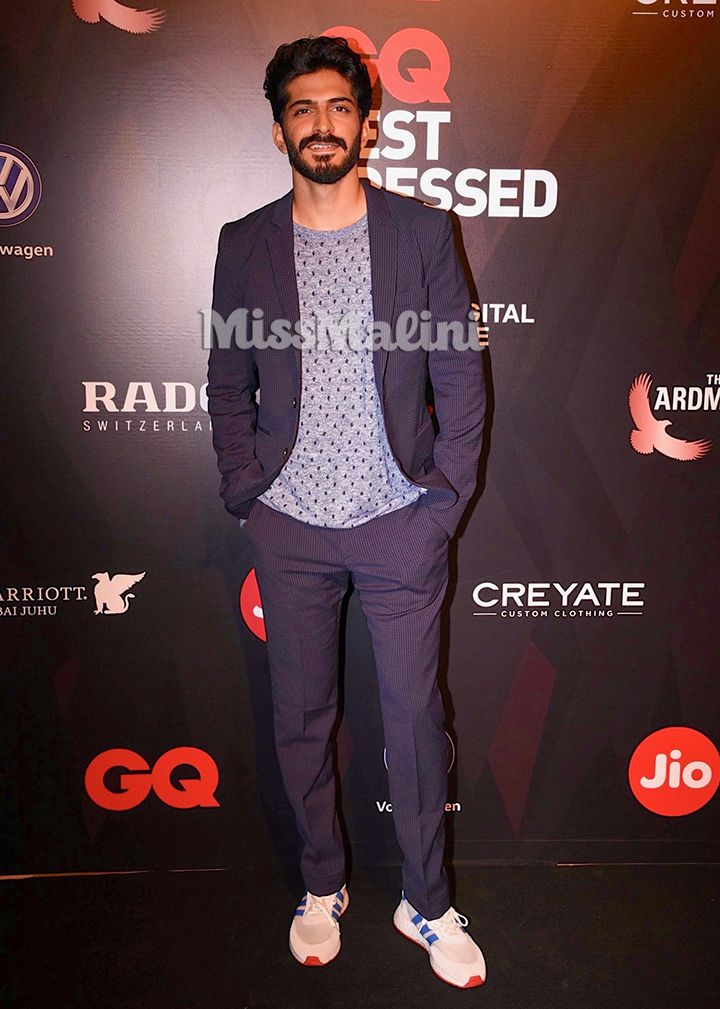 From the onset we here at MissMalini HQ have been fans of Harshvardhan Kapoor's style, the secret to which is that he never seems to try too hard. After all, being stylish is like being funny: it doesn't work if you force it. And his outfit to the GQ Best Dressed party was straight out of that school of thought. The purple Paul Smith suit paired with a grey, patterned Scotch & Soda pullover had that enviable air of effortlessness, but we wished he went with a pair of luxe sneakers instead of those white performance shoes from Adidas. This look would have gotten a perfect 10 from us!
Vicky Kaushal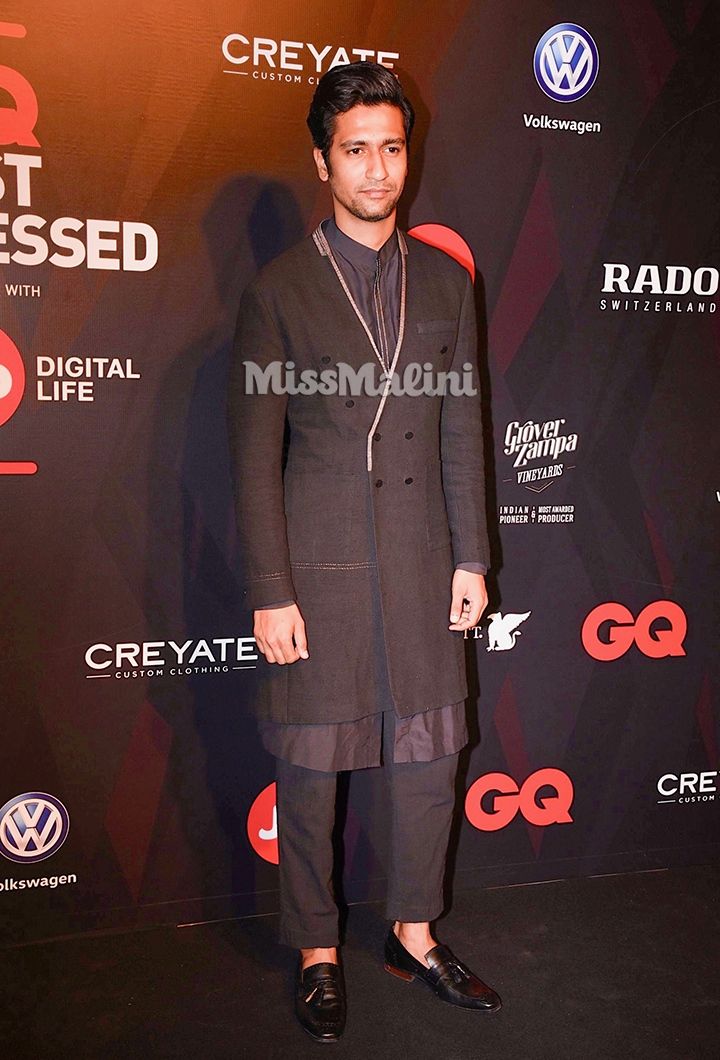 Antar-Agni is a young brand that is very much in the ascendant right now, and looking at Vicky Kaushal here we totally get why. Simply loved this air of relaxed ruggedness he exuded in this deconstructed number.
Kunal Kapoor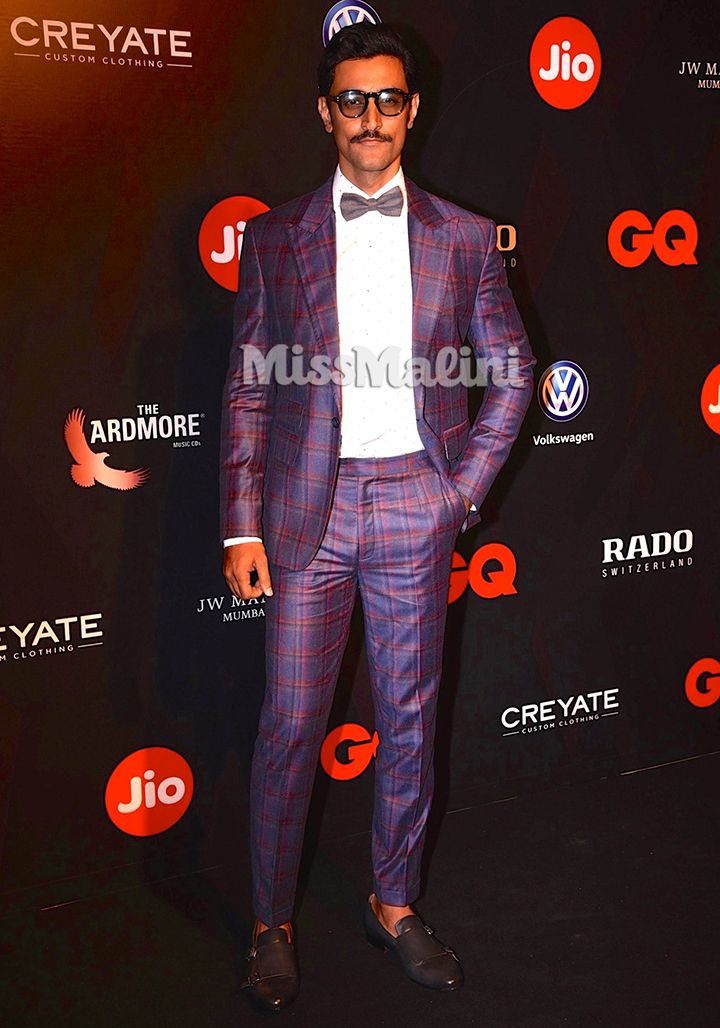 This is style swerve done right. Guys, if you want to try this at home, take note of how Kunal Kapoor tempered the showiness of the checked fabric with simple accessories, kept the fit precise and his demeanour blasé.
Sidharth Malhotra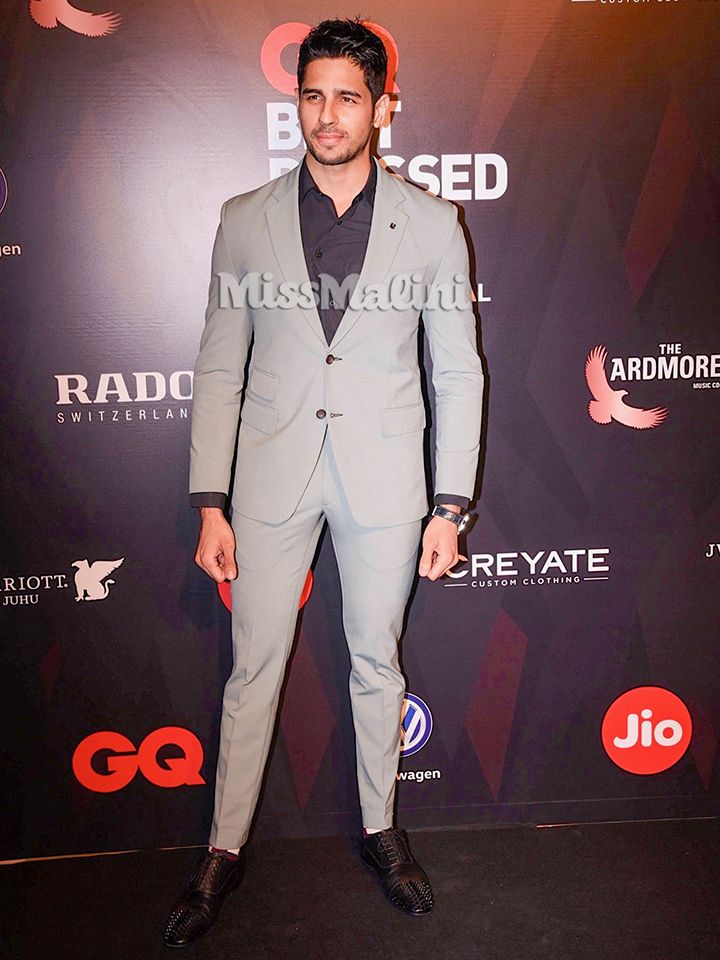 Sidharth Malhotra strutted in in an outfit that was a lot like his personality: mannered, elegant and considered. Why are we saying considered? Just look at those Loubs! They lent this seemingly conservative outfit just the right dose of zing.
Rij Eappen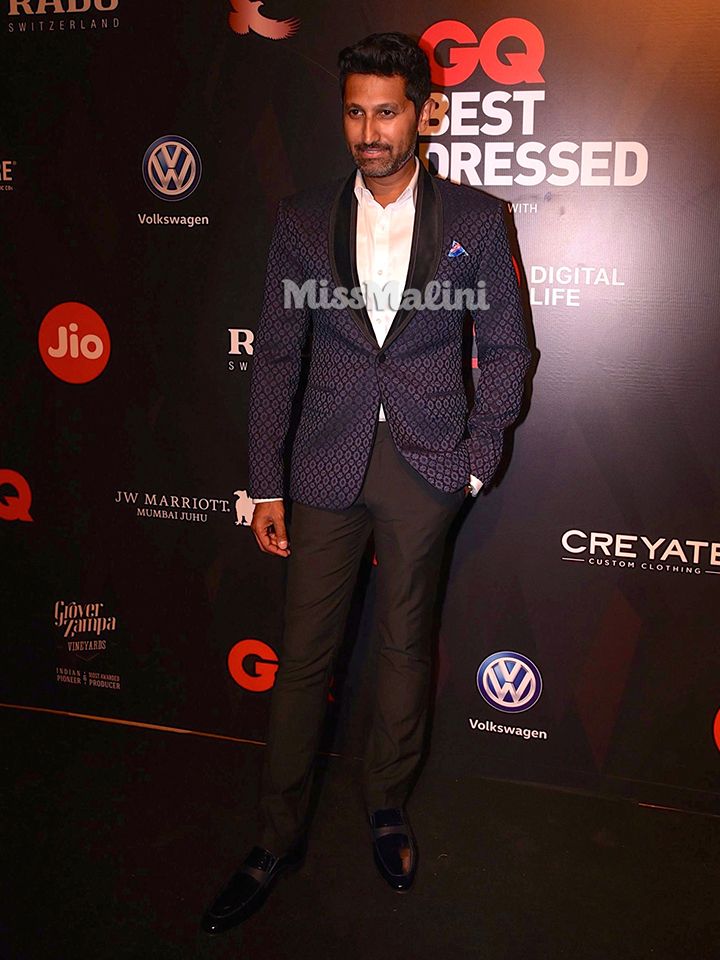 Rij Eappen aka The King of Clubs (MissMalini's Nightlife Influencer) has the appearance of having being born to wear a tailored suit! This is not a quality that is easy to achieve. It requires a certain attention to detail and yet in the hands of the truly stylish, the result is always one of natural insouciance — like Rij's at the GQ Best Dressed party. His trick was to choose a strong central garment, which was the navy jacquard blazer from Troy Costa, and add just a light smattering of accessories. That being said, this look would have fallen flat on its face were it not for the impeccable fit — did I mention attention to detail? This was ace, Rij!
Anil Kapoor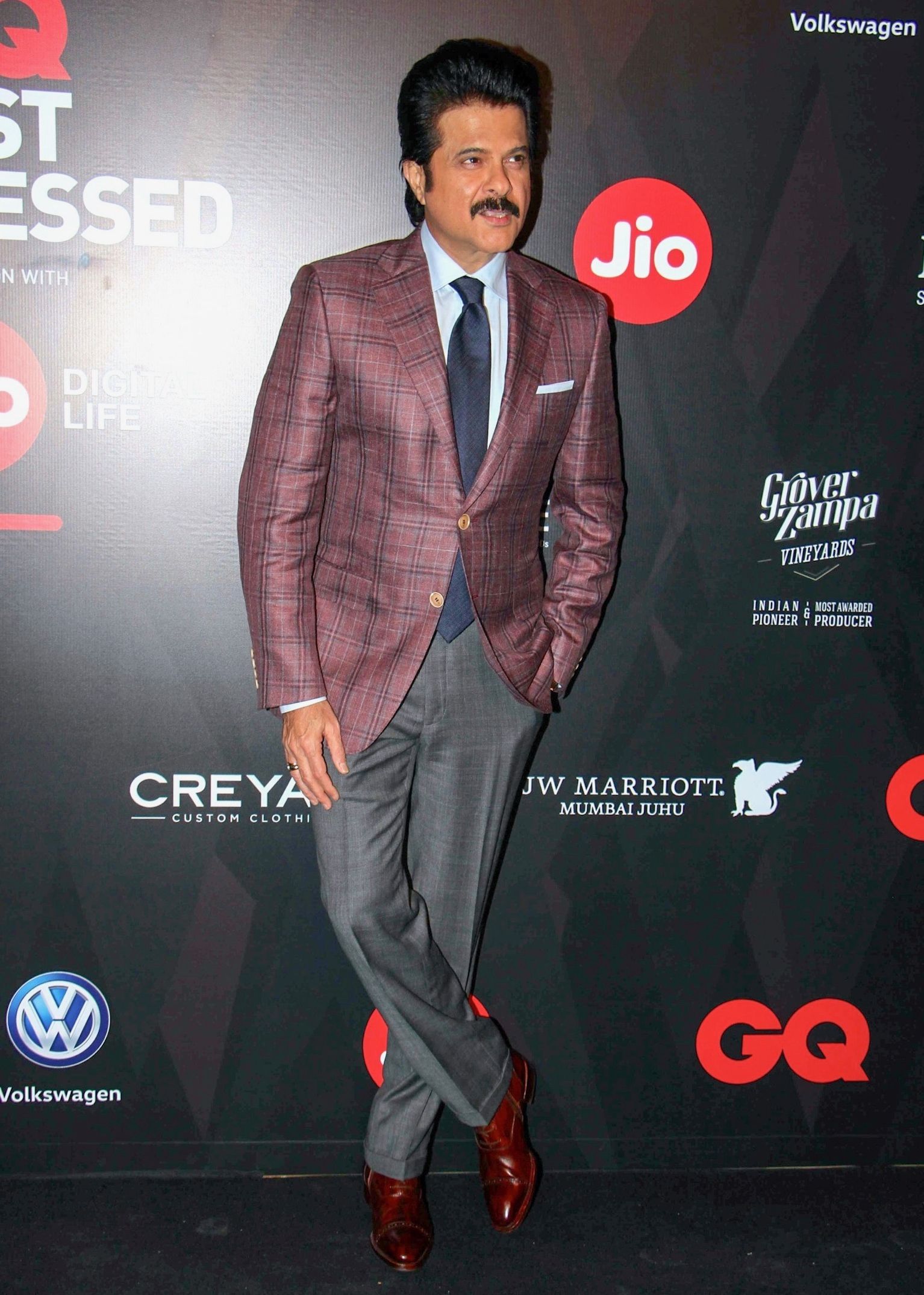 This man! Does he ever stop showing off his sartorial finesse? This outfit had multiple elements going on — rust-coloured checked blazer (by Canali), powder blue shirt (by Ermenegildo Zegna), navy tie (by Brioni), white pocket square, grey trousers (by Sanchit Baweja), brown Oxfords — but they somehow all worked together in harmony. The reason being, he's wearing this ensemble with the nonchalance that is essential for carrying off this kind of thing. Watch and learn, guys, watch and learn.
Tiger Shroff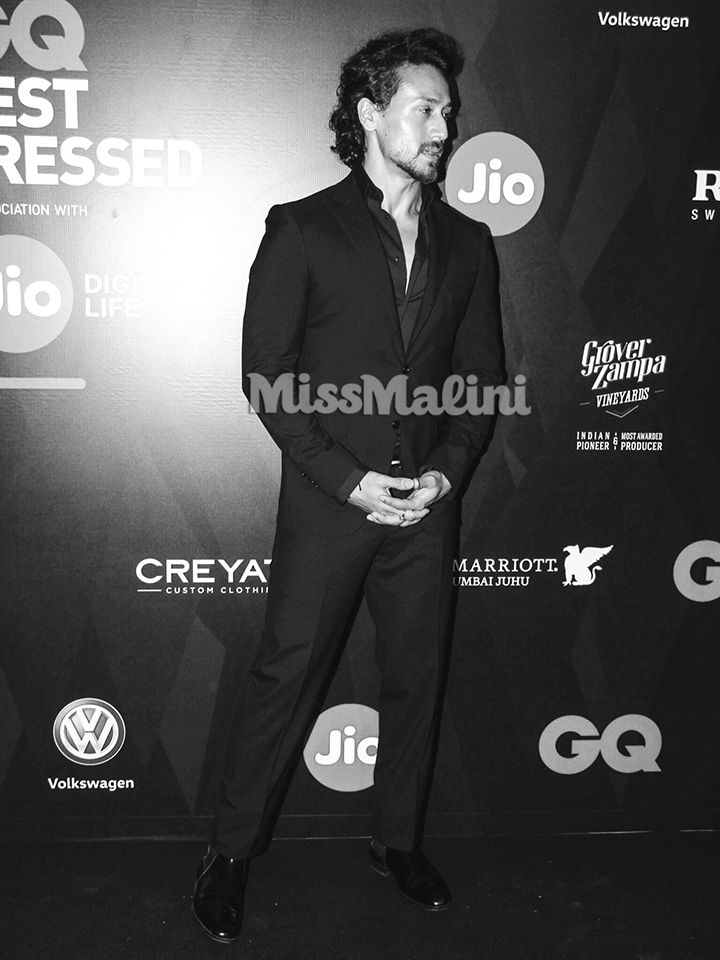 It takes a style legend in the making like Tiger Shroff (with assured guidance from the fashionable twosome of Vainglorious) to show you how to nail all-black. It's all about the fit, really. And oh, special mention for the Chelsea boots (from Tod's), which made this outfit polished yet somewhat edgy.
Chetan Jaikishan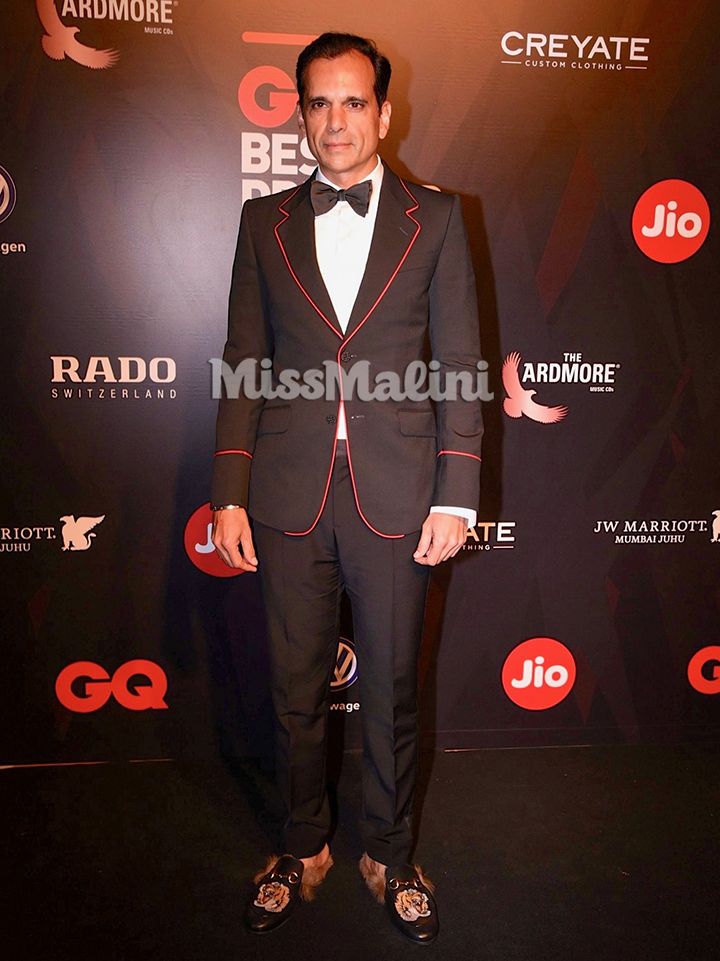 Messr Jaikishan delighted us last year in Alessandro Michele's Gucci wares and this year was no different. He was as distinct as he was dapper in a fine-spun mix of street style and tailored elegance. Muy jefe!
Jim Sarbh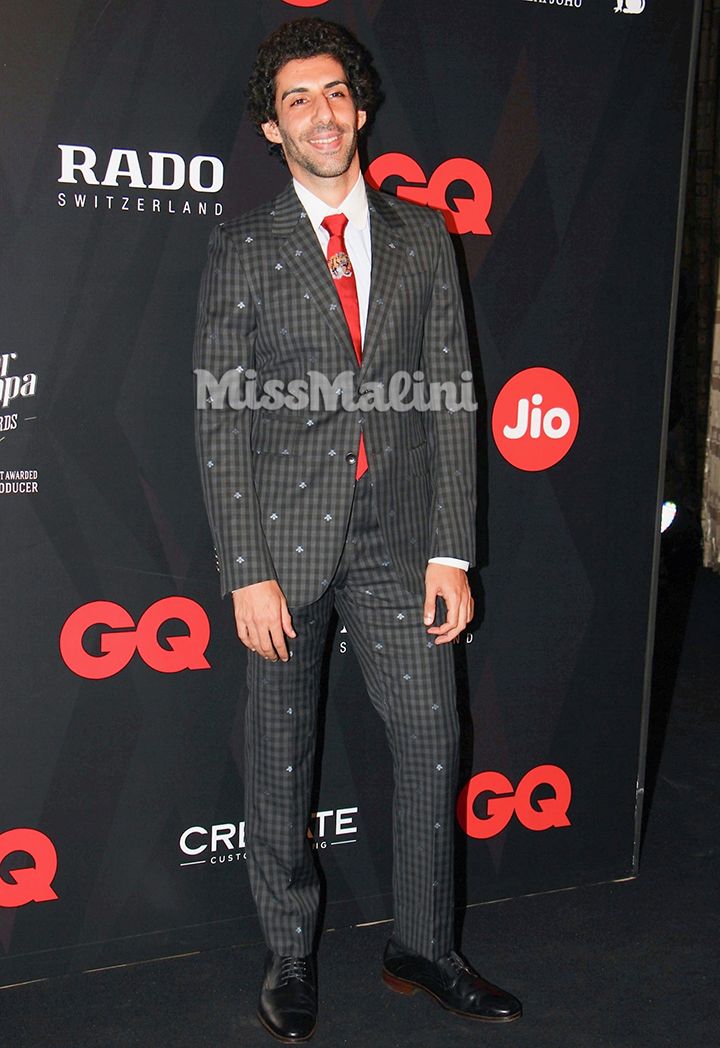 Undoubtedly our favourite look of the night! What an unbeatable combination Jim Sarbh and Gucci are becoming. This was (sartorial) champagne, Jim — keep it flowing.
So, which one was your favourite?
Pix: Viral Bhayani for MissMalini