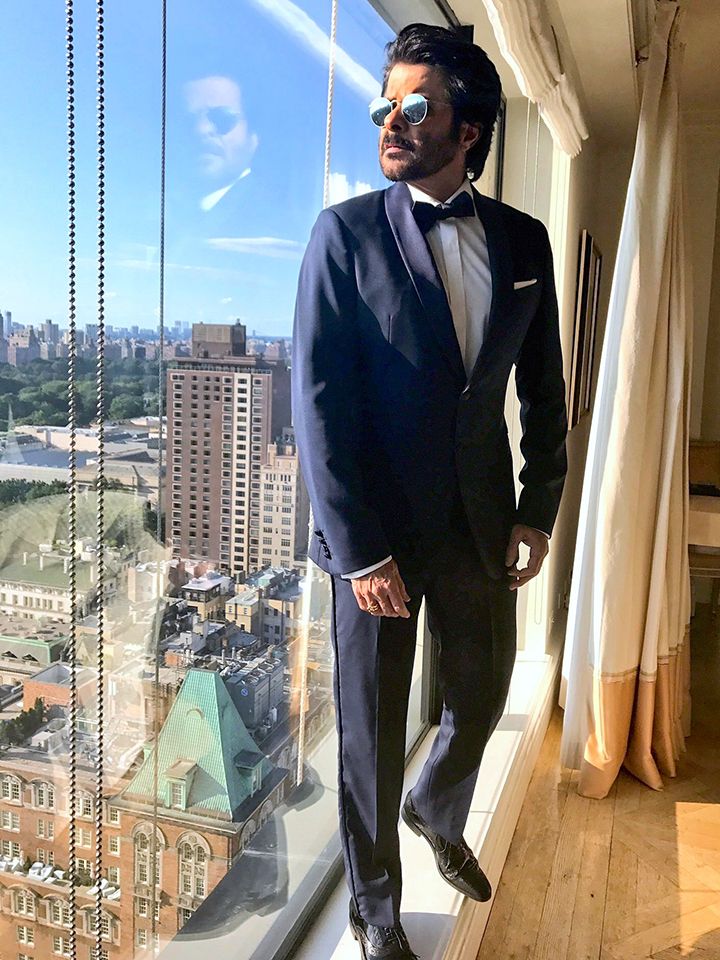 Just like that, another fun IIFA weekend is over! You saw the best-dressed men from IIFA Rocks, and here are the ones from the green carpet of the main event.
Atul Kasbekar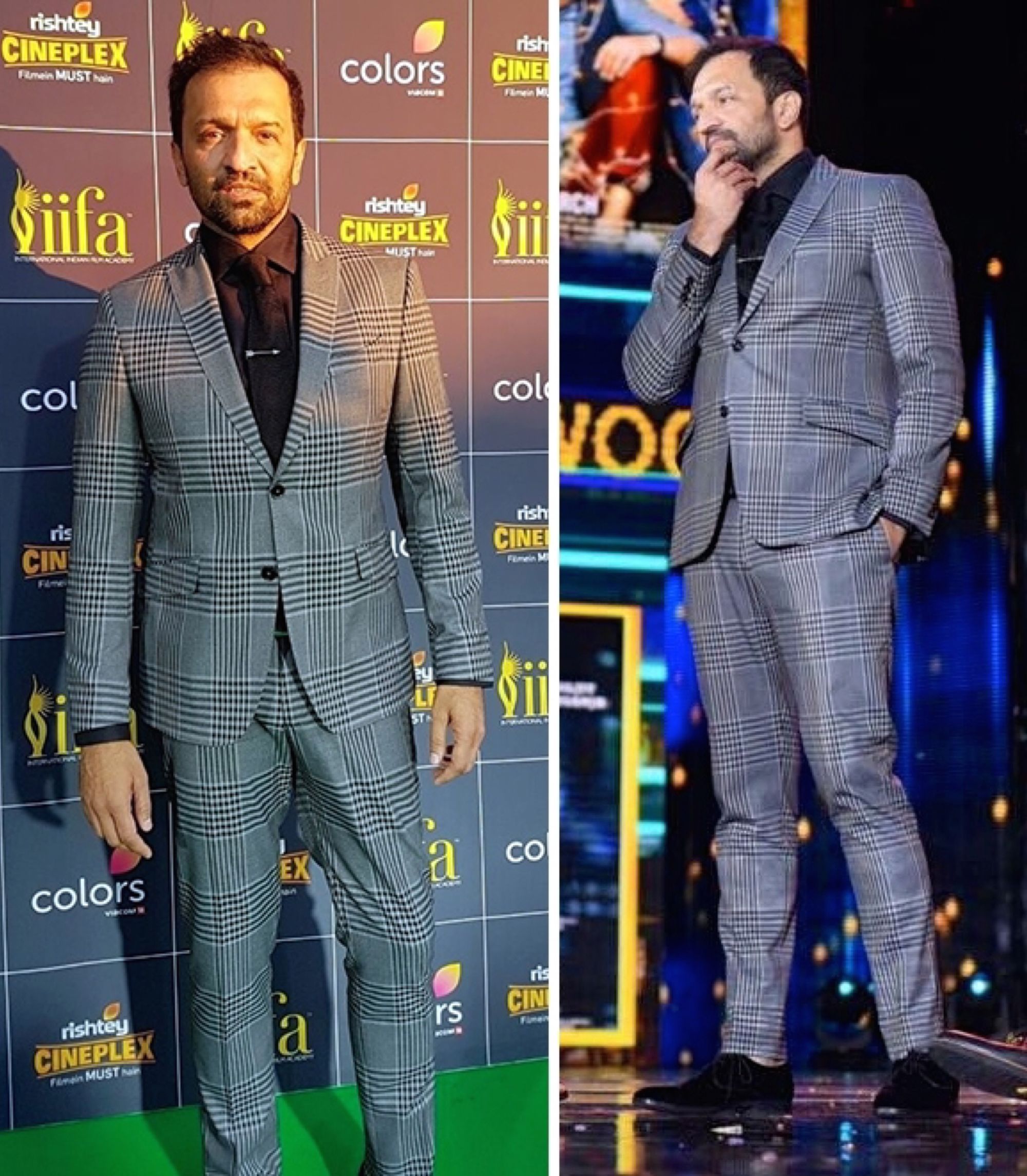 A fetching suit that was given some visual depth by a light smattering of accessories. Guys, every time you feel the irrepressible urge to load up your suit with accessories, refer to this look of Atul Kasbekar. In other words, when it comes to accessories, less is ALWAYS more.
Vikas Khanna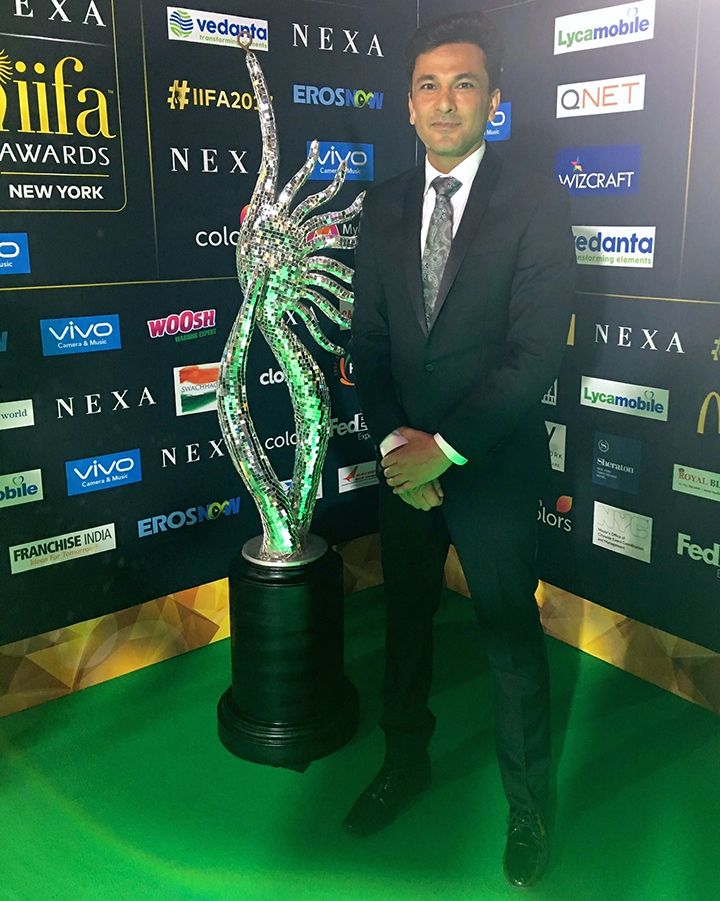 A well-cut dinner suit that was wonderfully complemented by that paisley tie. Well dapper, chef!
Shahid Kapoor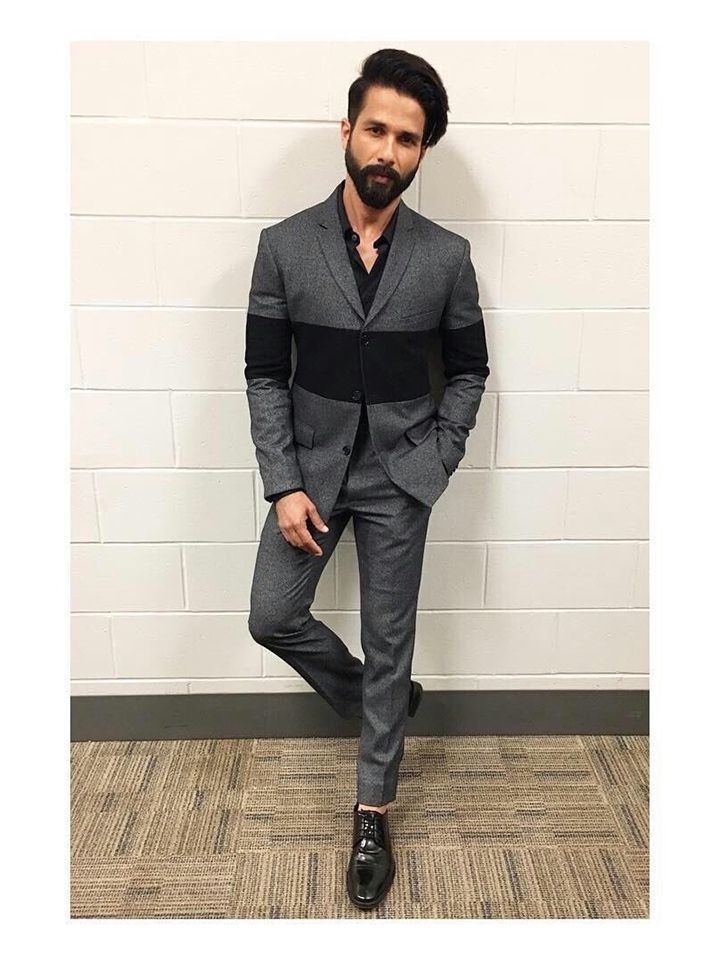 We are not too crazy about the black band across the Anuj Madaan suit, but there's no denying that Shahid looks super sharp in this outfit.
Abhay Deol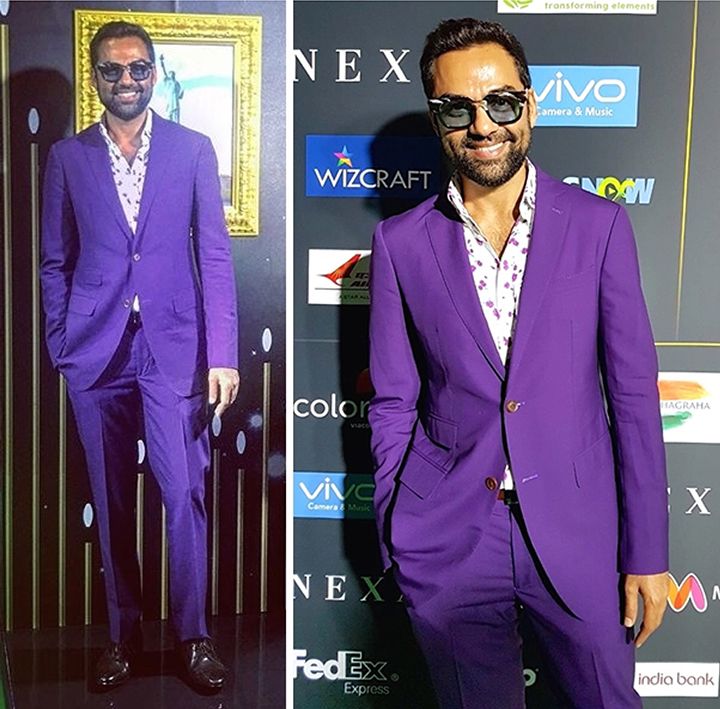 A good rule of thumb for big, bold statements is that they tend to work best in isolation and Abhay Deol hewed to this assertion to the T. The purple suit was a showstopper and he let it be the main focus by avoiding accessories altogether and picking a printed shirt that caught the central colour of the outfit. This is louche done right.
Saif Ali Khan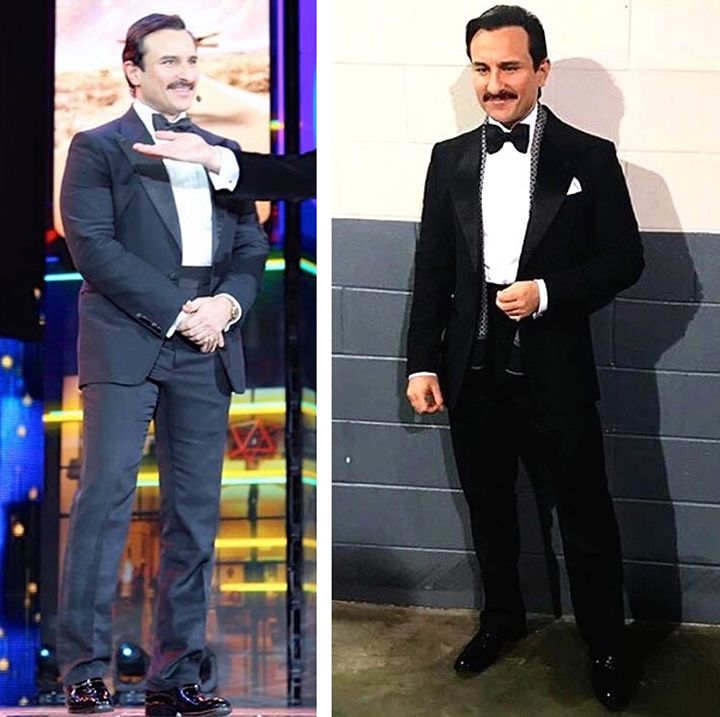 We loved that Saif Ali Khan brought a little pomp and circumstance to his hosting duties by going full-throttle in some Tom Ford formalwear. But we do wish the trousers were a little tapered to make the look snappier and pop more.
Jim Sarbh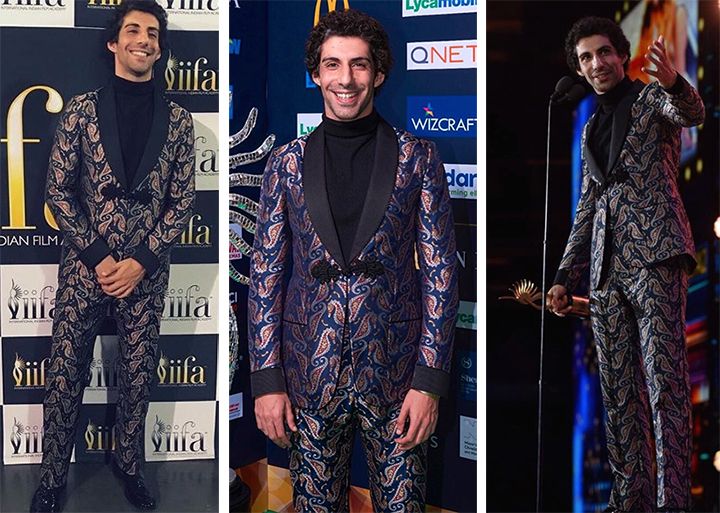 That Gucci S/S'17 suit is a thing of implausible artistry: the print looks like traditional paisley… but upon closer inspection you'll see that it's actually mini sea-horses and shooting stars! We loved this suit to pieces, but, we are kind of feeling woozy looking at that roll-neck jumper in this NYC heat. Sorry, Jim! If he wore just a crisp white shirt or a black T-shirt, this look would have been our favourite from the night.
Varun Dhawan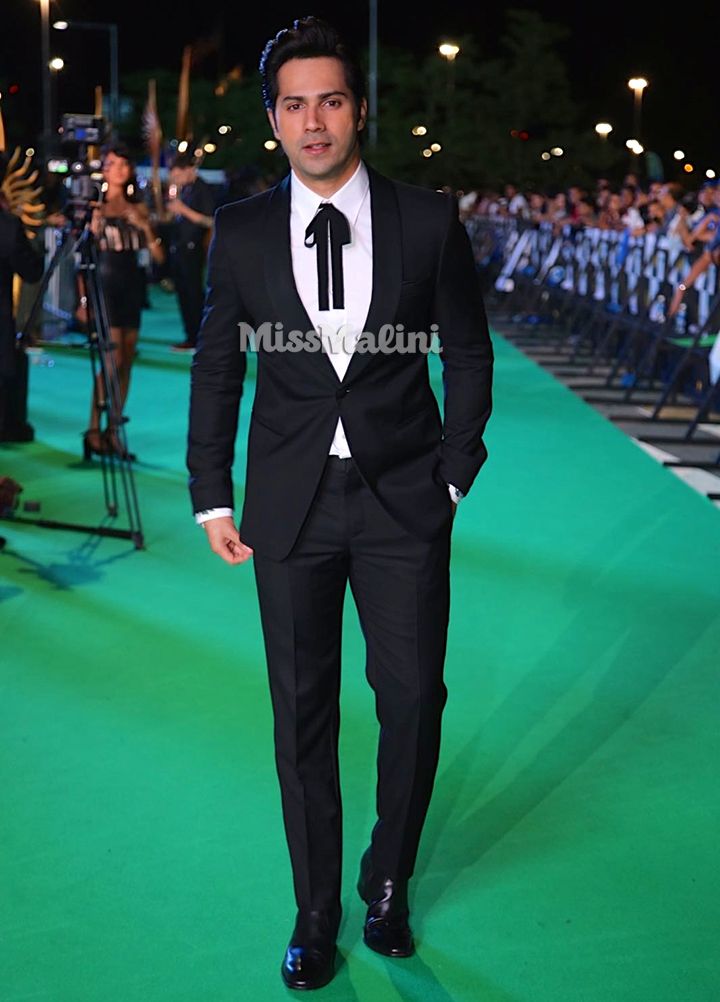 Varun Dhawan's outfit is another proof of how prudent use of accessories can elevate your look to another level. His accessory of choice was a whimsical grosgrain neck bow from Gucci. Guys, once again, when it comes to accessories, choose your moment wisely, and you'll be as distinct as you're dapper.
Anil Kapoor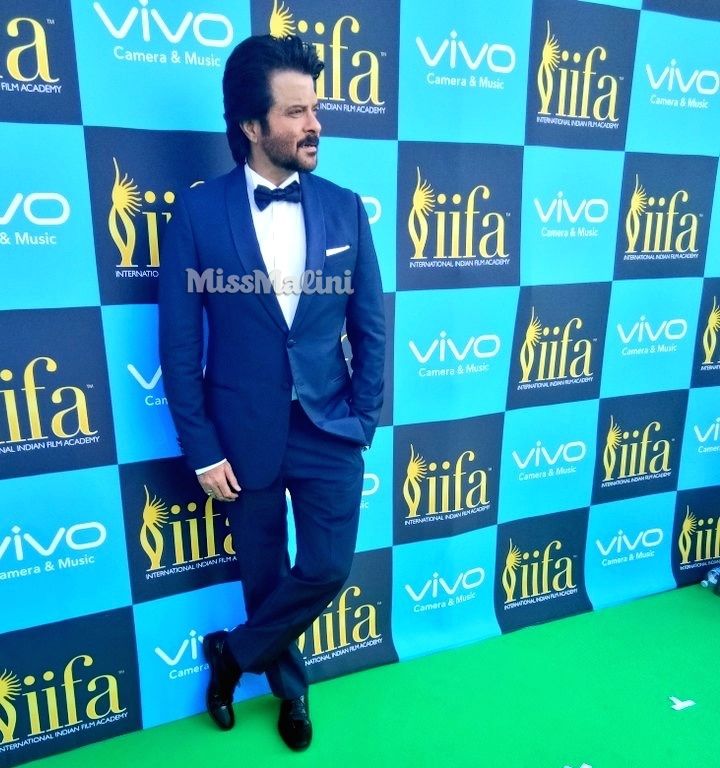 There's a reason why the midnight blue dinner suit is considered a classic: every guy alive looks a dashing leading man when he's wearing one, regardless of age. Just look at Anil Kapoor here: how swell does he look. Everything about this outfit is just right… save for one thing: the wing-collared shirt! Were it not for that, he would have been splitting the best-dressed award of ours with…
Sushant Singh Rajput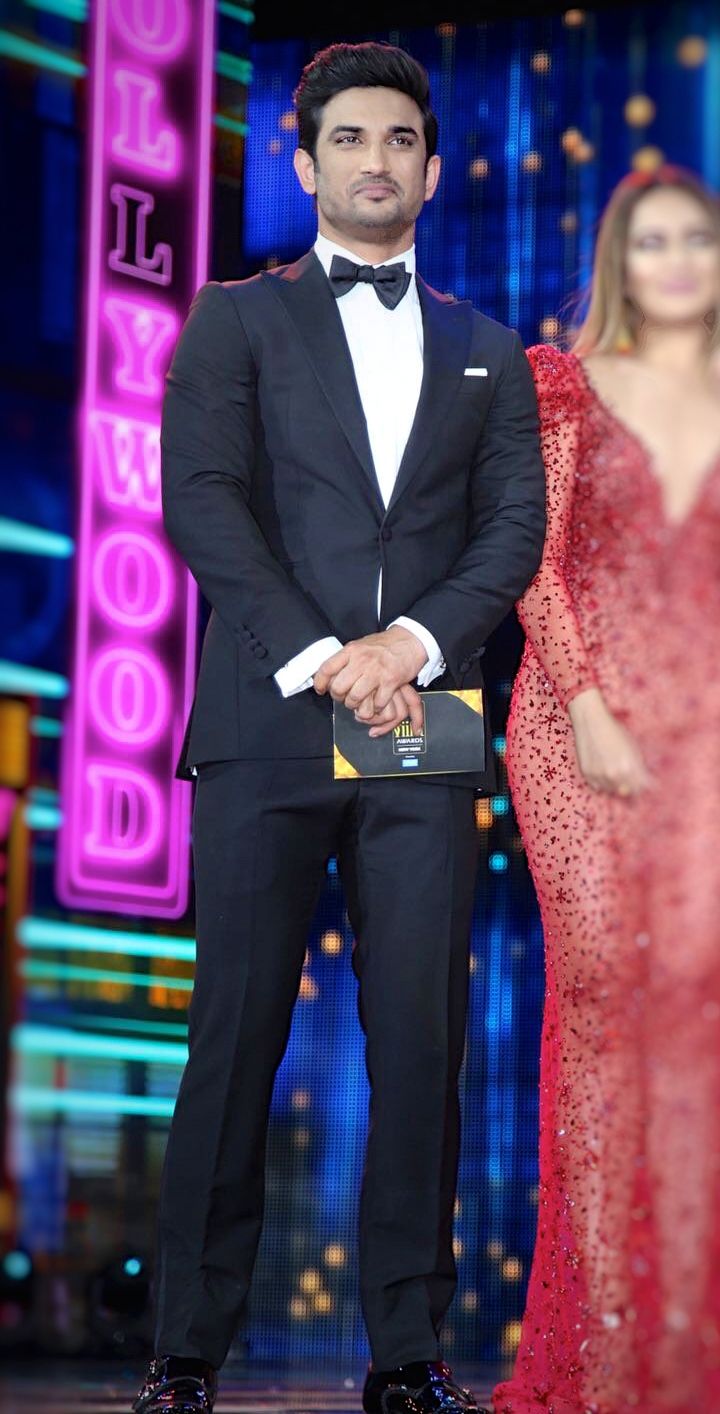 Boy, did he really mean business this time! For the second night in a row, he turned up in a flawless, minimalistic outfit and walked off with all our style plaudits. At a time when most men in the public eye choose outfits that shout loud, Sushant's ensemble here proves that wearing outfits that whisper can still mean you're the most eye-catching dresser in the stadium.
SO, who was your favourite?
Pictures Courtesy: COLORS/IIFA
*This post is in partnership with VIVO India.