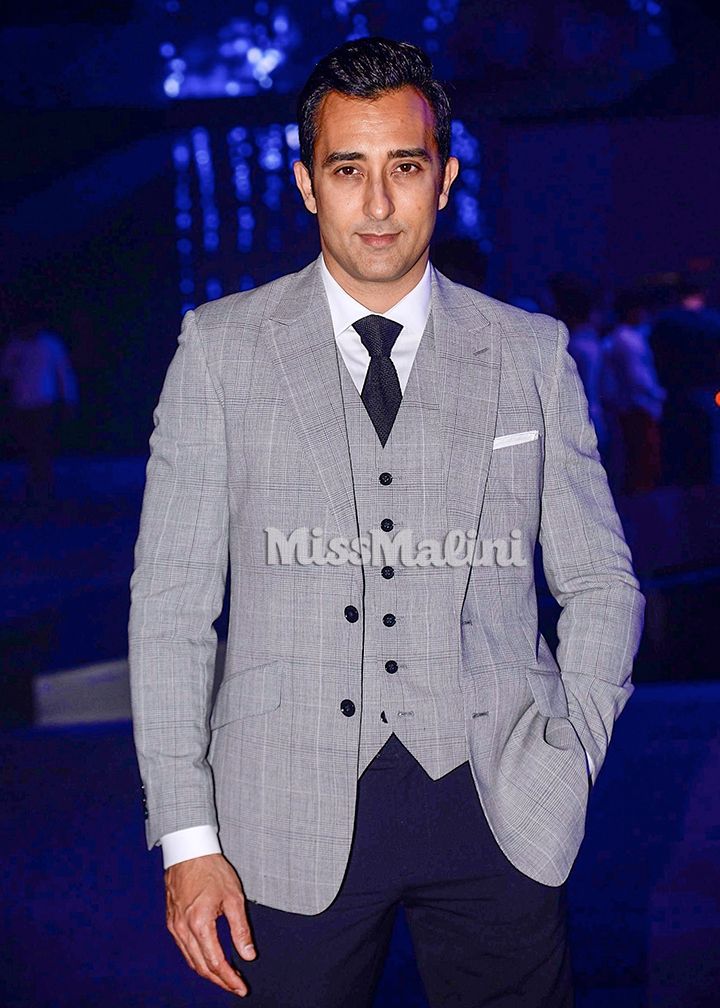 It has been, what, three years, but Alessandro Michele's Gucci juggernaut is showing no signs of slowing down. Which is why it's such a bummer that we don't get to see his creations on any of our Bollywood men other than Jim Sarbh. So imagine our surprise when we caught Rahul Khanna, the consummate austere dresser, don one of Alessandro's whimsical numbers a few days ago at the GQ Bar Nights.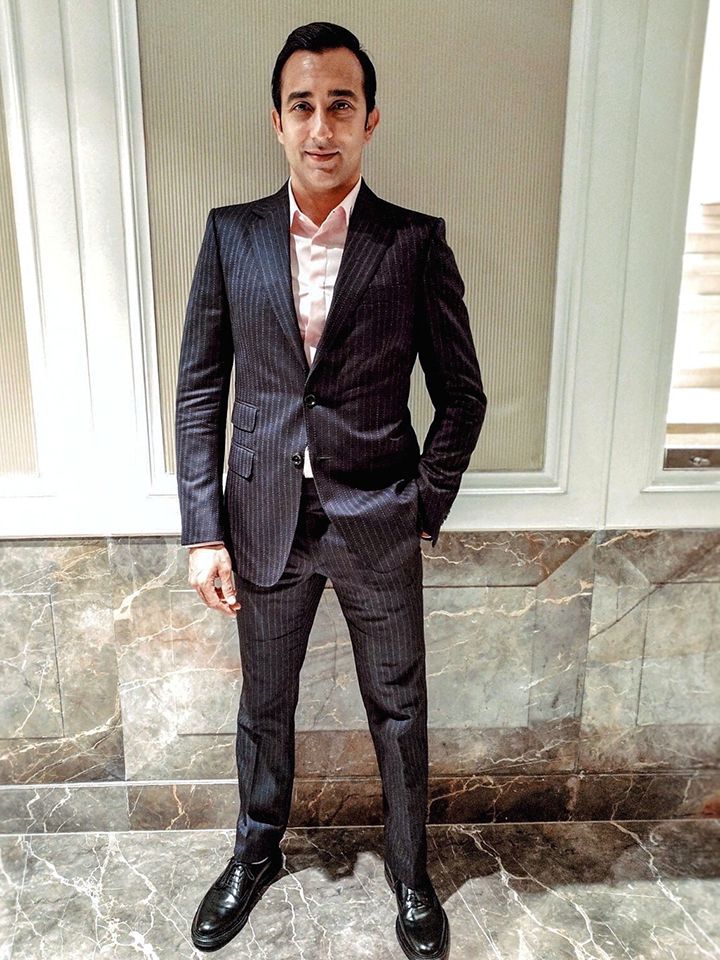 Navy pinstripe suit, solid baby pink shirt, black leather lace-ups. It sounds like a typical Rahul Khanna-look, doesn't it? But, if you look closer, you'll see that:
a) Those are not pinstripes but a multicoloured pin dot pattern.
b) Those are just not another pair of black lace-up shoes but one with blue, red and white grosgrain trim.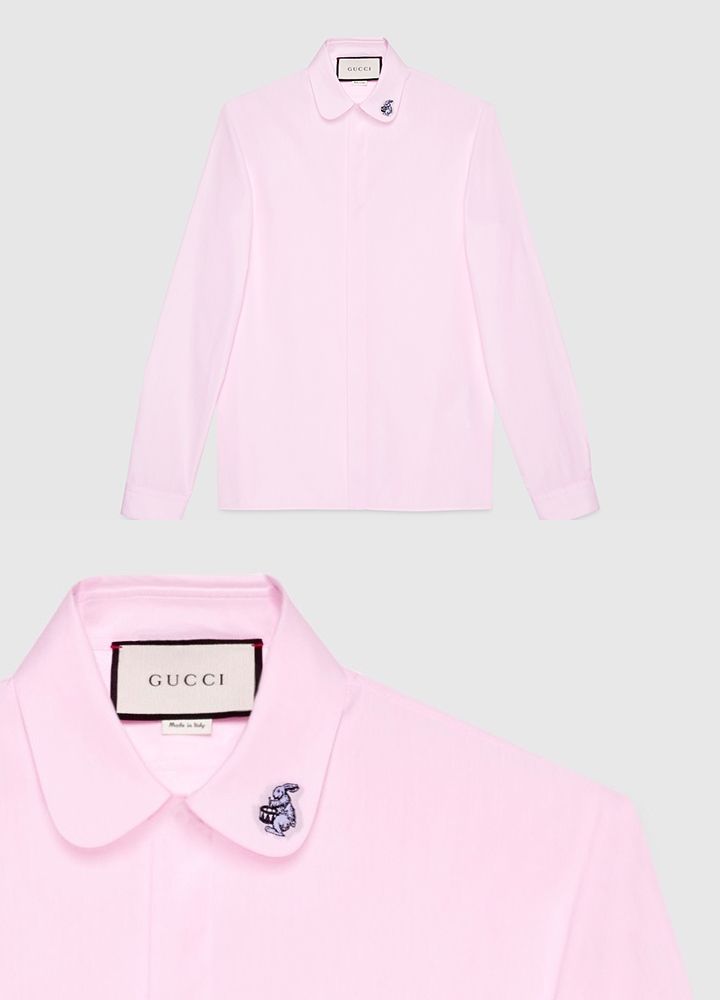 c) It's not another run-off-the-mill light pink shirt, but one with a bunny embroidered on the left side of the collar.
Charming, all of it, no? There's no denying that Alessandro's stuff is for the sartorially adventurous souls, but if you're not one then Rahul just now gave you hope. Yep, all you conservative dressers no longer have to admire Alessandro's Gucci from afar — you too can rock it!
Here are the other looks of our favourite Bollywood actor that he donned so far this year. You're welcome. 😉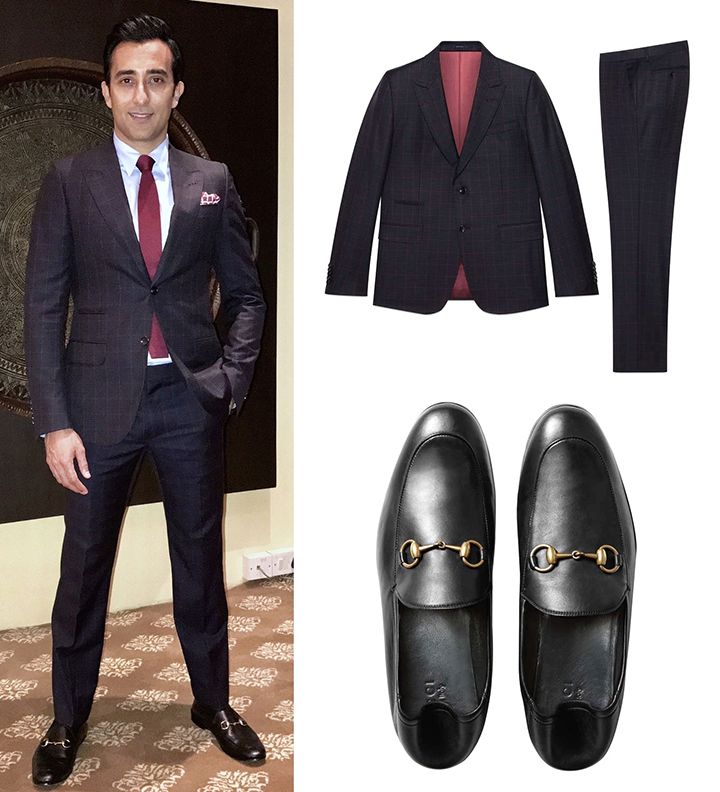 Gucci Cruise 2017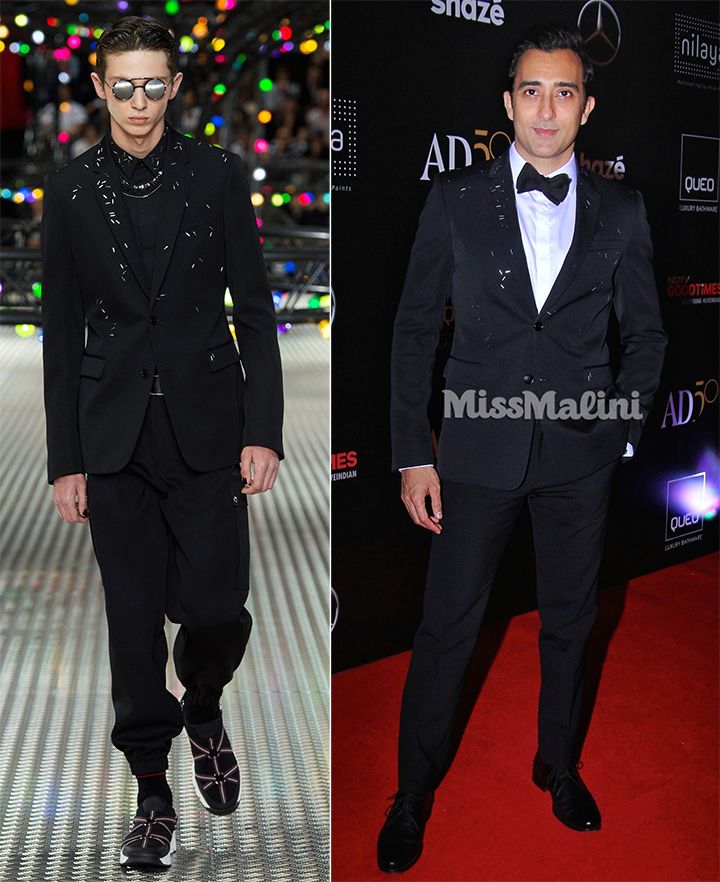 Dior Homme Spring/Summer'17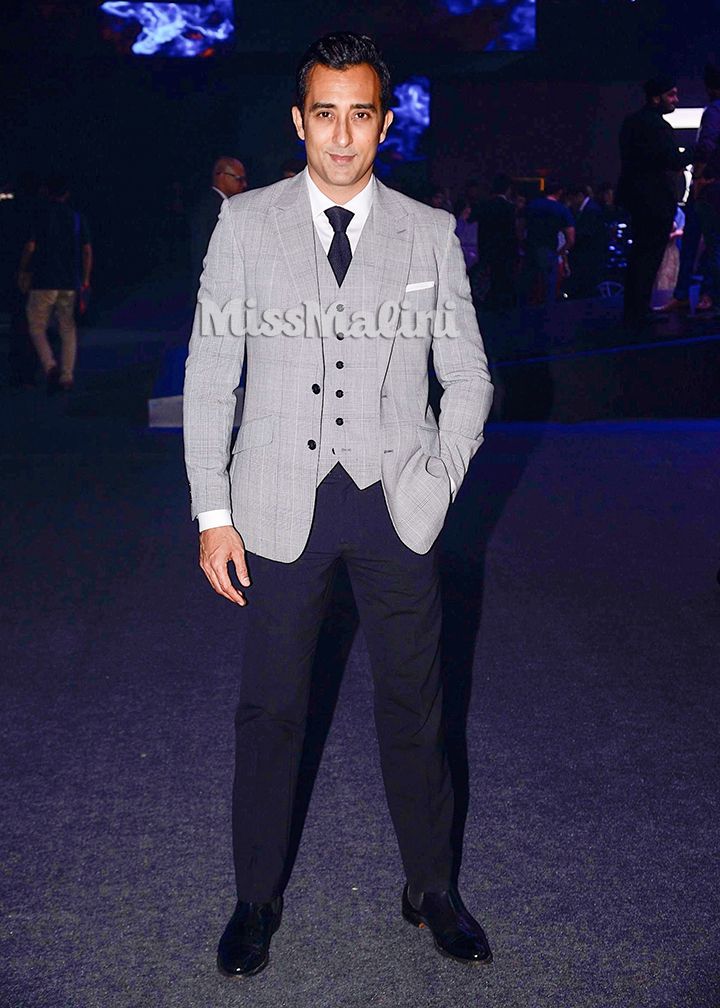 Reiss
Picture Courtesy: Viral Bhayani for MissMalini and Gucci