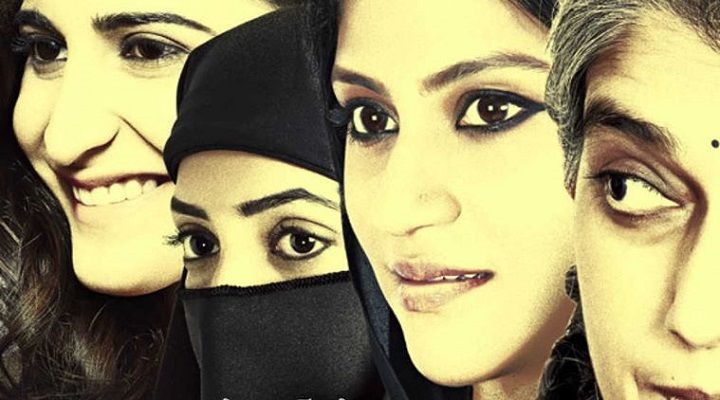 Konkona Sen Sharma and Vikrant Massey have been a part of two of the finest Hindi movies this year, starting with Konkona's directorial debut, A Death In The Gunj, and now Lipstick Under My Burkha – which wouldn't have even gotten an Indian release if the Censor Board had its way.
Well, I'm glad it didn't, as this movie shouldn't be missed. The core four here are women of different ages, tied together by one thing – sexual freedom. The film is set in Bhopal, and the ladies live in the same colony and are often seen crossing each other's paths.
College fresher Rehana (Plabita Borthakur) is a burkha-wearing kleptomaniac, leading a double life. The burkha comes off as soon as she enters the gates of her college and Rehana turns into a singer and a surprising activist, coining the slogan for the protests in her college. She idolizes Miley Cyrus, twerks like her at a friend's engagement, and considers Led Zeppelin's 'Stairway To Heaven' her "forever favourite" song – making the college 'cool boy' Dhruv (Shashank Arora) fall for her.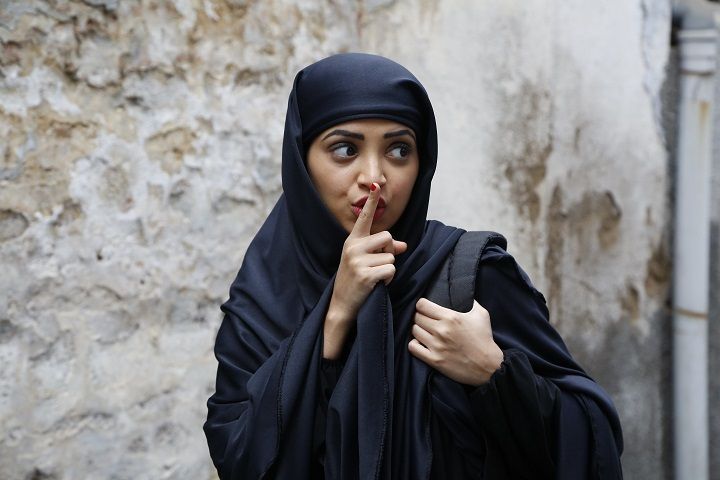 At home, Rehana is a different person. She helps her parents at the burkha shop and is submissive enough to not speak a word, however angry she is. Instead, she dances her anger out wordlessly within the confines of her room.
Leela (Aahana Kumra) is the hot and reckless bride-to-be who feels claustrophobic in the small town and yearns to travel all over India. To do that, she comes up with a scheme with her photographer boyfriend Arshad (Vikrant Massey with a sexy bread and kohl rimmed eyes). Her dreams come crashing down when she's forcefully engaged to Manoj (Vaibhav Tatwawaadi), a simple, homely virgin who seems to be hopelessly in love with his fiancée (a word Leela pronounces as 'Fancy'). Leela also holds the title of a beautician whose waxing never makes women feel pain. Quite a feat this one is.
Shireen (Konkona Sen Sharma) is a feisty saleswoman by the day, whose plucky attitude wins her accolades and a promotion at her job. At night, though, the mother-of-three is just a piece of meat for her sexist and conservative husband who refuses to wear a condom and doesn't see more to her body apart from her vagina.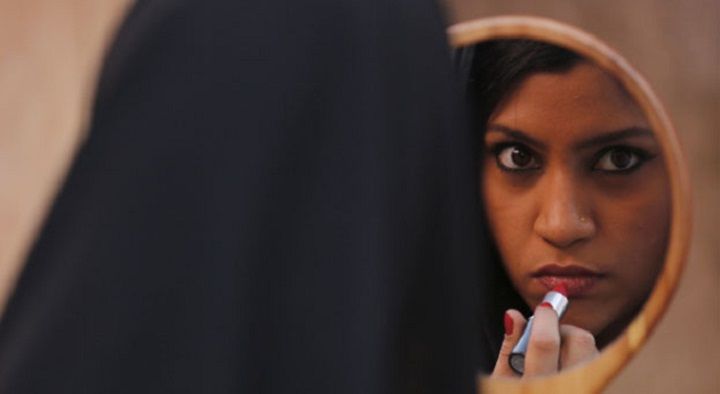 Usha (Ratna Pathak Shah) is the 55-year-old respected Buaji of the colony, who reads Hindi erotica under the guise of another book and has phone sex with a young, Speedo-wearing swimming instructor. Taking the alter ego of Rosie, Usha finally begins to enjoy her life again, till it all comes crashing down – only because she dared to enjoy sexual pleasures at a certain age.
Director and story/screenplay writer Alankrita Shrivastava has truly pushed the boundaries with this film, be it the dry humour or an intense sex scene bordering on violence and the depiction of marital rape. Alankrita has not brushed anything under the carpet, and that's fantastic.
Cinematographer Akshay Singh has used a lot of tight close-ups, making us feel suitably uncomfortable during some confrontational scenes. Gazal Dhaliwal has written some snappy dialogues, with Ratna Pathak Shah easily getting the best lines. That woman is my queen.
The main four have all done justice to their characters. Aahana Kumra, especially, is a breath of fresh air as the complicated, rebellious and confused Leela who just wants to break free. Konkona Sen Sharma is brilliant as Shireen, with two particularly amazing scenes. The first one involves a microwave, a cake and her job. The other has her on Leela's waxing table where the women discuss each other's brutal sex lives.
Plabita Borthakur is easily at the center of these stories and has the most screentime too, but she falls a little flat. This is primarily because the other three are more interesting characters than the college girl from a conservative family.
In conclusion, the movie is a must-watch. With a run-time of 1 hour and 48 minutes, I don't think there's ever a dull moment in this fearlessly feminist film . Lipstick Under My Burkha took its time to find a way to Indian theaters, and it's our job now to make it stay for a while.
Rating: ****