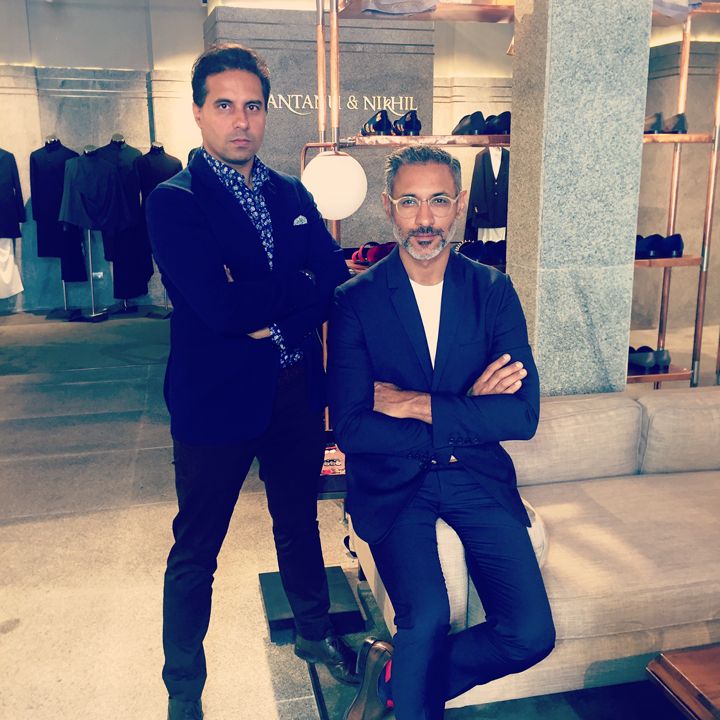 As if I wasn't in awe with their creations already, I got a chance to witness the unveiling of their latest collection—The Regiment. Needless to say, the line was yet another feather in their cap. The collection spoke heights of their creativity and sincerity in the fashion industry. I had to interview them and get deep into their journey of success because when else would I get this opportunity? Here's their inspiring story!
1. When and how did you know that you both want to start your own label together?
It all started when both of us decided to give up our cushy careers in the US in 2000. We came back to India with the dream of weaving art with commerce & turning around the traditional stereotypical notions of Indian fashion with a more modernistic outlook.
2. Tell us one thing that you both have learnt from the journey of your brand Shantanu and Nikhil that started in 2000?
After so many years of numerous shows & myriad of collections, success is very relative. But what we have learnt so far is to get better, better & better at your skill and make lesser, lesser & lesser mistakes along the way. We continually strive to portrait the S&N man & woman to be the ones who represent a mentality of fighting for what they believe in, a sentiment which is relevant to both India & the world.
3. You both have mastered yourselves in different fields; Nikhil in fashion and Shantanu in finance. Do you both divide your work or you're allowed to interfere in both fields?
The success of any business heavily relies on its internal synergies. As brand custodians, we believe that we are the best combination of art and commerce in the world of fashion. This mindset is what prompted us to co-alliance our respective backgrounds into something that could withstand the pressure of the ultra-dynamic and ever accelerating fashion industry.
While we both have our responsibilities cut out for us in this business of fashion, we always find ourselves depending on each other for advice, suggestions and most importantly constructive criticism.
4. It's been more than a decade that you two have been working together as an ace duo. What's the success secret behind this label?
There were a lot of hopes, dreams & ambitions when we started this brand & it gives us immense happiness that those never finish, instead they evolve & help us reach higher avenues. As fashion designers, we have never wished to preach or dictate, we believe that the clothes create the dialogue and we feel that makes for the recipe of success.
5. If you didn't have this label what would you both be doing in life?
Shantanu: I would've either been a tennis player or a corporate banker.
Nikhil: Either a heart surgeon or a fighter pilot.
6. Give us two qualities about each other that you admire?
Shantanu: Nikhil is a great listener & a disruptive innovator.
Nikhil: I admire Shantanu's sincerity & clarity.
7. Who's the one celebrity you both love to see your designs on? (it can be different for both)
Shantanu: Deepika Padukone
Nikhil: Ranveer Singh
8. Is there a ritual you do before any of your shows?
Shantanu: I close my eyes 10 minutes prior to the show & visualise all things good around it.
Nikhil: A quick 3 minutes meditation.
9. Tell us an interesting story from the time you were building your collection: The Regiment.
It was when we were travelling back from Bangalore that we met this young inspiring major Davinder Pal Singh who had an amputated leg. We were hell bent on making him a part of our collection, The Regiment because of his story. But things quite didn't work out as he had to run a marathon in Leh on the same day as our couture show.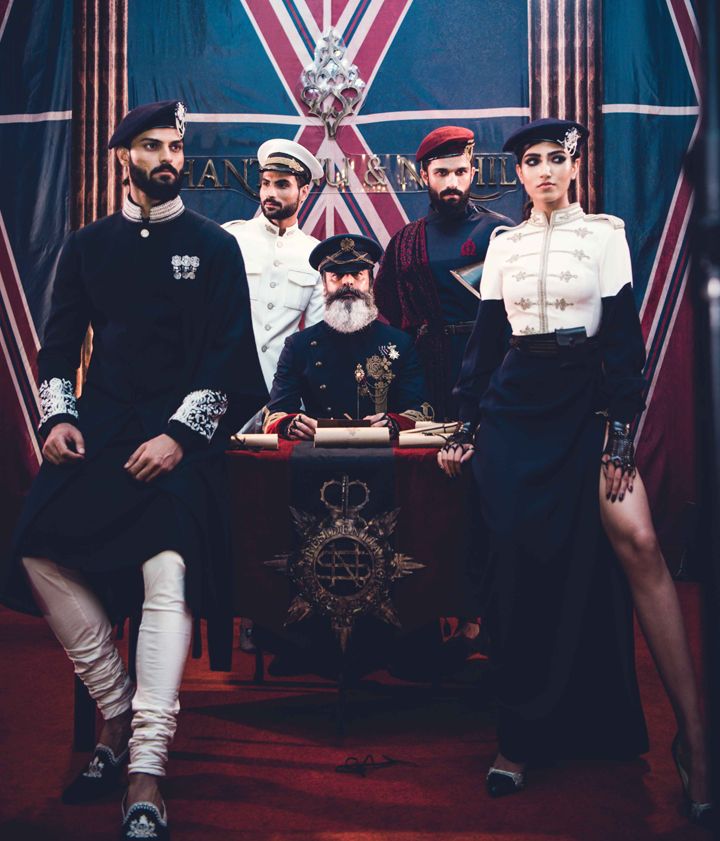 10. What's the one tip you both would like to give aspiring designers who want to become entrepreneurs?
Shantanu: Think like a fashion entrepreneur & not just as a fashion designer. Use this skill to take calculated risks & always follow your gut.
Nikhil: Be true to yourself & take 100% responsibility for your actions.
Thanks a lot for being so honest and inspiring to our readers. We wish you endless success and happiness in your creative journey.
Follow @MissMaliniFashion on Instagram for more inspiring updates about your favourite celebrities and fashion icons.