5 Things Every Girl Should Know Before Colouring Hair For The 1st Time
Rashmi Bhosale , 24 Jul 2017
Colouring hair, especially for the first time, can be a life changing decision. There's a lot of pressure to get it right the first time. We definitely sympathise with the situation you are in, and so here are few tips before you take the dye plunge.
1. Choose a colour according to your skin tone.
Red hair, ombre hair, rainbow roots, and so many other dying techniques are now available in the colouring spectrum. It is daunting to choose the hue that is just made for you. You might have also noticed that some colours look fab on others but might not suit you. Research and look for different colour options for your skin tone. Subtlety is key for first timers—don't go for drastic changes. You can go for undertones of your natural hair colour that will give you subtle highlights. Once you finalise on a colour, make sure you have a reference picture to show the colourist.
2. Don't experiment directly out of the box on the first try.
You might think a home experiment is better as a trial than going to a colourist, but when it comes to the first dye, it is best to go to the experts. You don't want to struggle or even have a bad experience the very first time you decide to colour your hair. Once you get the hang of it and you are in your comfort zone, you can experiment on your own.
3. Consult a colourist before you go for the hair-dying appointment.
Find a good colourist that suits your budget, and make sure you book a consultation appointment before taking the plunge. This is crucial as you can clear all your inhibitions with the stylist. This is the best time to show your reference image, know how often to do touch up, and any other precautionary measures to consider. Also, the colourist will let you know if your hair requires any prep according to the health and texture of your hair.
4. Prep your hair a day before.
The process of colouring can be gruesome for your hair, especially if your tresses are not used to it. Prepping your hair with a hair mask not only hydrates it but also helps it hold the dye properly.
5. Take proper care post the colouring session.
If you want to maintain the colour, you must switch to a shampoo and conditioner that is specifically for colour-treated hair. Protection from the sun is also a necessity to preserve the colour. So, whenever you plan on hanging outside, keep a hat or scarf handy or alternatively there are UV-protection sprays available too.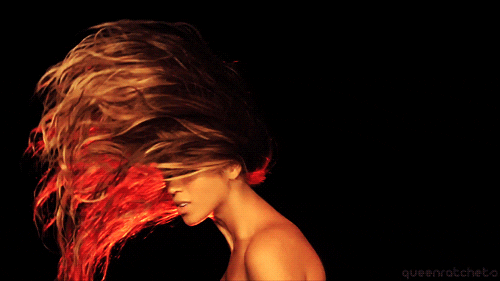 With these tips by your side, we hope that your first dye would be amazing. Ready for a be-hue-tiful hair flip? Follow @missmalinibeauty on Instagram for #hairinspo and more!