Our 6 Favourite Indie Electronica Tunes Of The Year So Far
Meg DSouza , 31 Jul 2017
To be clear, 'electronica', in it's traditional sense, is a genre of music that covers all electronic-based styles such as techno, house, ambient, drum and bass, jungle and industrial dance – basically the soundtrack to the underground nightclub and rave scenes of the 80's and 90's. In the 2000's though, dubstep (and other things) happened to electronica. With the commercialization of the 'rave' and 'club' culture, this style became a major part of mainstream music and, now household, names like Tiesto, Skrillex, The Prodigy, Chemical Brothers were all over the radiowaves and headlining some world's biggest outdoor music festivals. Since then, the genre is more popularly known as Electronic Dance Music or EDM – a style of music that's rather inescapable if you're currently existing on this Earth.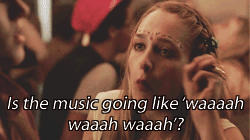 Over the last fifteen plus years, EDM has become an aggressive, loud and distorted version of itself, mostly losing any sense of musicianship, artistry and real feelings. This is when a new term propped up – Intelligent Dance Music (IDM) – which is characterised by a more experimental or ambient approach to electronic music. In current pop and music culture, IDM came to be known as 'electronica' and this is what we're focusing on here.
There's a whole generation of artists in our cosy independent circuit who are showing some real and true heart with their electronic compositions that work for most moods, occasions and hours of the day. Read on to know the six artists that have been on our radar this past year:
Garden Of Stars by Burudu (ft. Myckee)
Life is a journey on Earth before you touch the universe.
Our energies need to be real and united, brother, within our culture, within ourselves.

These are the opening lines to Bombay based electronic duo, Burudu's latest – a song called Zardin Zetwal (Garden Of Stars). The song features the strong and inspiring rhymes of Myckee, a young rapper from Mauritius's rising underground hip-hop scene. He raps about breaking free of and rising beyond the system we're all forced into. The tune is groovy and bass heavy in all the right ways and definitely worth many listens.

Multi-instrumentalist, producer and composer Sid (from Vashi, Mumbai, we're guessing?) released a nicely produced seven track album called Azuma Kazuma, earlier this year. For me, the thing that makes him and his music stand out is the cool use of the sexy tenor sax. Particularly in this track, the main hook is simple, catchy and memorable. Definitely click here to stream, buy and listen to his laid back tunes.
Kumail is another multi-instrumentalist making waves with his inventive and super chill button pushing. I love that he can accompany himself on the drums and vocals which add so much more to his live sets. He's just one of the artists who are coolly blurring the lines between the electronic and live space in the Indian indie-scene. Click here to listen to his EP, "From You To Blue".
Kaadal Mannan by Pulpy Shilpy
Quirky and cool are the two words I'd use to describe Gowri Jayakumar, who plays in at least four different musical outfits – in her solo avatars as Pulpy Shilpy, Kozmi Cow and Mama Kitty and as one of the two front-women of Pune based 'freak-funk' band, Run Pussy Run. If you, like me, are a fan of 90's pop (in particular, of the American girl group TLC) then you'll notice that she's totally channeled her inner Lisa 'Left Eye' in her latest release – Kaadal Mannan. It's so trippy and so bouncy, I'm personally having a hard time getting it out of my system, tbh. Press play on the video above and tell us she doesn't do the same to you.
Love As A Texture by Corridors
Representing the capital city is Corridors, aka Rijul Victor, who's relatively new to the electronica space. Indian metal fans know him as the drummer for Delhi based prog-metal band, Colossal Figures, who've got a pretty solid local following. In just over a year, he's crossed genres and created a live solo set that's super fun to watch and to listen to. Click here to visit his soundcloud page and keep your ear to the ground to know when he plays in your city next.
While this duo is relatively new to the electronic scene, the two guys in this outfit – Chayan Adhikari & Tarun Balani – have been a visible part of the Delhi live music circuit for the last decade. Collectively, they have been, and are currently a part of well known Indian bands like Advaita and Faridkot, just to name a few. Just last month they announced this brand new synth laced project with the release of a 3 track EP (click here to listen) which is full of juicey sounds, well thought out swells and intelligent songwriting. Can't wait to see more from them!
If you enjoyed listening to these artists then we highly recommend you continue your journey by keeping your ears tuned to online radio sites like boxout.fm and mixes on internet magazines like wildcity.com, who do an awesome job of featuring the freshest sounds of the new Indian underground.
So plug in and happy discovery!