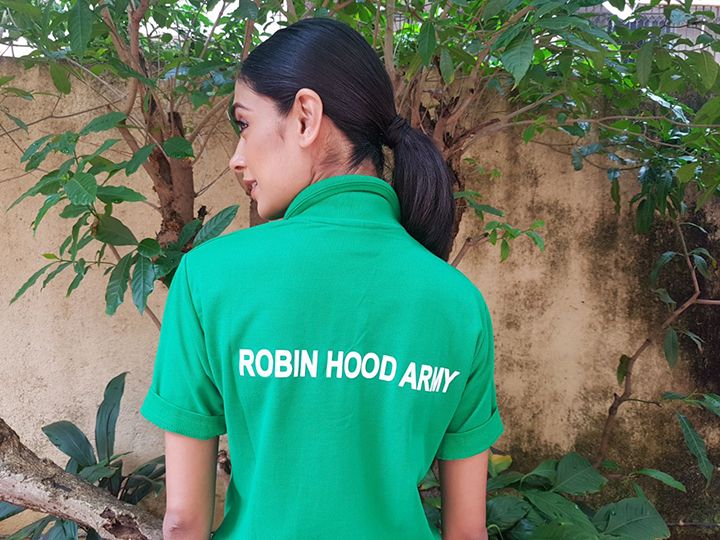 It's been 70 years since India earned its freedom and we just love the way Sarah Jane Dias celebrated the occasion. Dressed in green, she joined the Robin Hood Army on Independence Day and took to the streets to feed those in need as part of the #Mission1Million initiative.
Talk about squad goals.
With the target to provide meals to one million people, 10,000 volunteers (aka Robins) across India & Pakistan hit the streets on August 14th and 15th to accomplish this mission.
We've been watching them prep and decided to join in too!
Best decision ever!
Those cute smiles didn't just get to us! Actors like Ayushmann Khurrana, Arjun Rampal, Bhumi Pedneker, Ashwin Mushran, Tara Sharma, ace photographer Anushka Menon, YouTuber Sherry Shroff, musician Monica Dogra and many others joined in to voice their support.
Like our friends in the fashion fraternity.
And the culinary world too.
It was awesome to see so much love for this fantastic initiative. And the Robins did what they do best.
United India & Pakistan in a fight against hunger.
Left no man behind, even if they were a boat ride away.
Took over every kitchen they could find.
Made a million people smile! 1.32 million to be exact.
Adore! To know more about the mission, click here. #Mission1Million