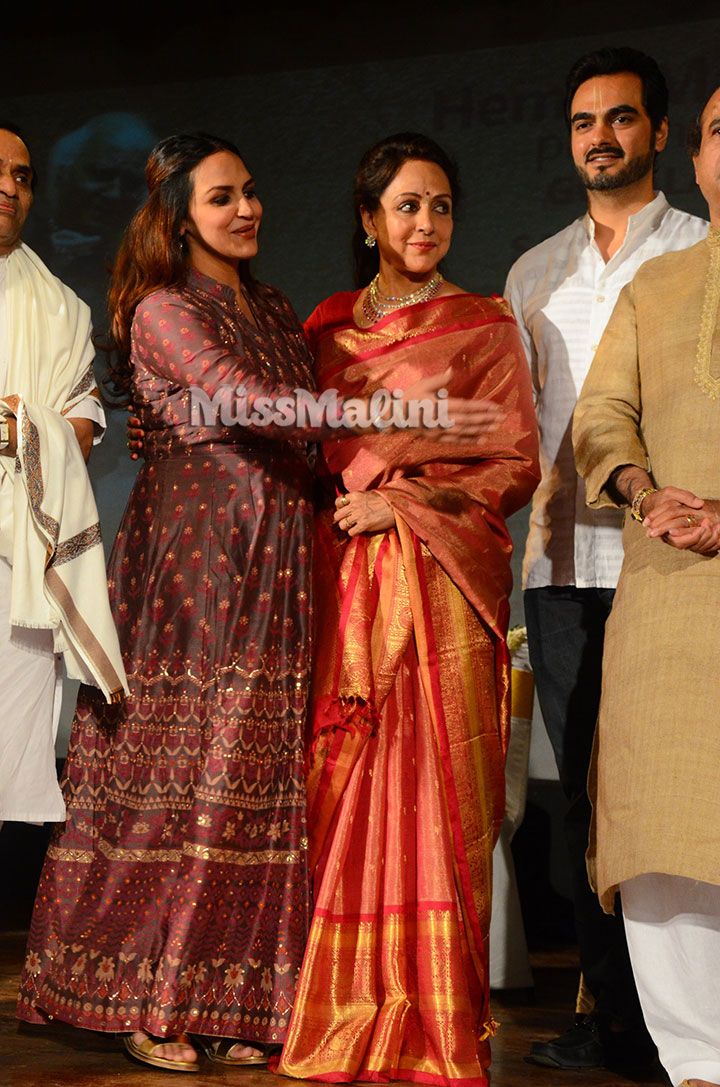 Esha Deol is in the third trimester of her pregnancy and her mother, actress and dancer Hema Malini couldn't be happier. In an interview to Indian Express, she spoke about becoming a grandmother for the second time and what plans she has for Esha's unborn baby (it has something to do with dance).
Here's what she said –
I am just waiting for Esha's baby! I already have my little guardian (Ahaha's son, Darien), he is a wonderful kid, my grandson! He is very fold of everybody in the family, but I like to believe that we both have a special bond. I like to make sure that kids have a little spiritual inclination, so Darien folds his hands and wishes people, has prashad I offer my Laddu Gopal (God idol). I don't know if they will believe in God as they will grow up, he of course doesn't understand spirituality now, but it is beautiful to see my grand children growing up so well. If Esha has a boy, I will have one more grandson, and she has a girl I will definitely teach her Bharatnatyam!
This is so sweet, we're sure Esha will have an adorable baby :')