Kanika Kapoor is all about versatility when it comes to her outfits. And judging by this momma's fashionable wardrobe, we're certain that there's basically anything and everything we could ever want. From high-fashion to high-end, Kanika sets the mood for mixing and matching some of the best looks.
Yesterday while being a co-judge for Om Shanti Om with Sonakshi Sinha, we spotted the soulful songstress' outfit of the night on her IG story. Opting for a printed look, Kanika looked chose a House of Masaba sari.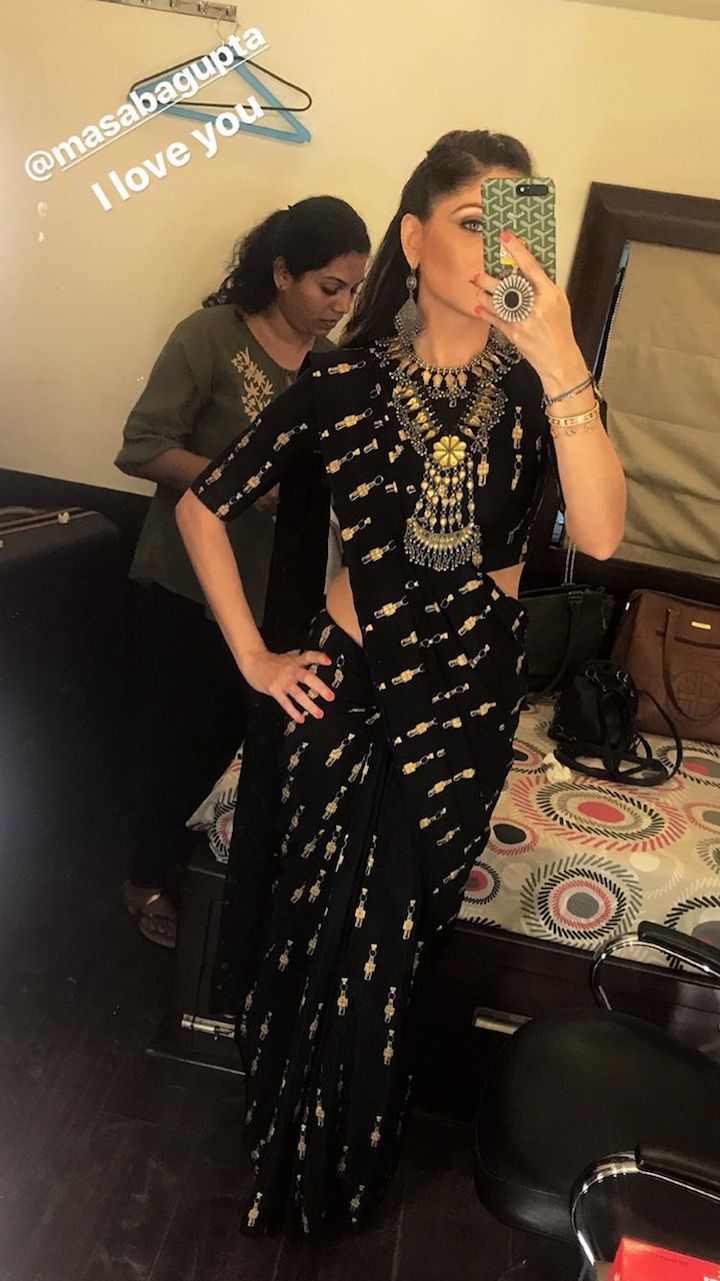 The all black and printed sari was paired with a heavy set of jewels. The tribal-like set came with drop earrings, a necklace and ring. This look was an all round statement in itself.
What did you love most about her look? The printed sari from Masaba or the jewels she paired with the outfit?