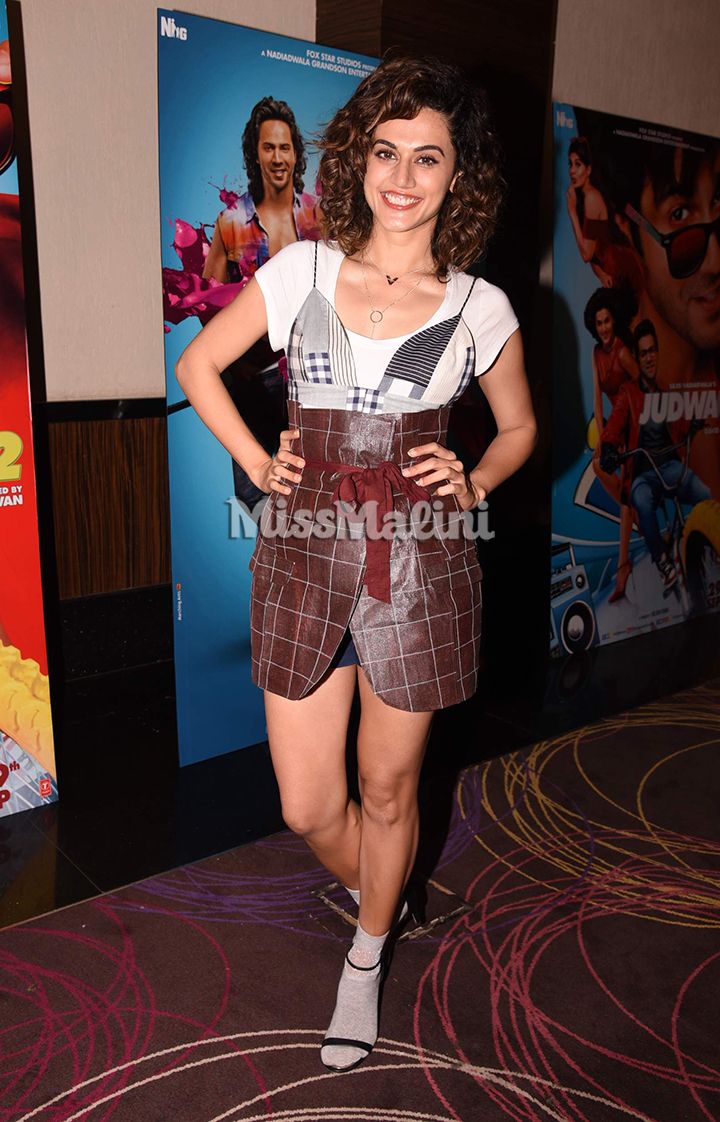 Taapsee Pannu has a lot going for her right now. From her impressive and powerful performance in Pink, which won her accolades everywhere, to her portrayal of the sweet yet feisty Nimmi in Running Shaadi – she's proving her mettle as an actress. And if you've seen the trailer of Judwaa 2, you'll know that she's got a winner on her hands already. PS – Have I told you how much our entire office loves Oonchi Hai Building? On loop all day erryday.
Taapsee took to Twitter to post this BTS photo of her in a gorgeous blue bikini from the shoot of Judwaa 2.
And then this dude decided to be a total ass and slut shame her for her choice of clothing. He wrote – "If there's so much freedom in our country, why are you wearing this? Could've taken this off too. Your brother would be so proud of you."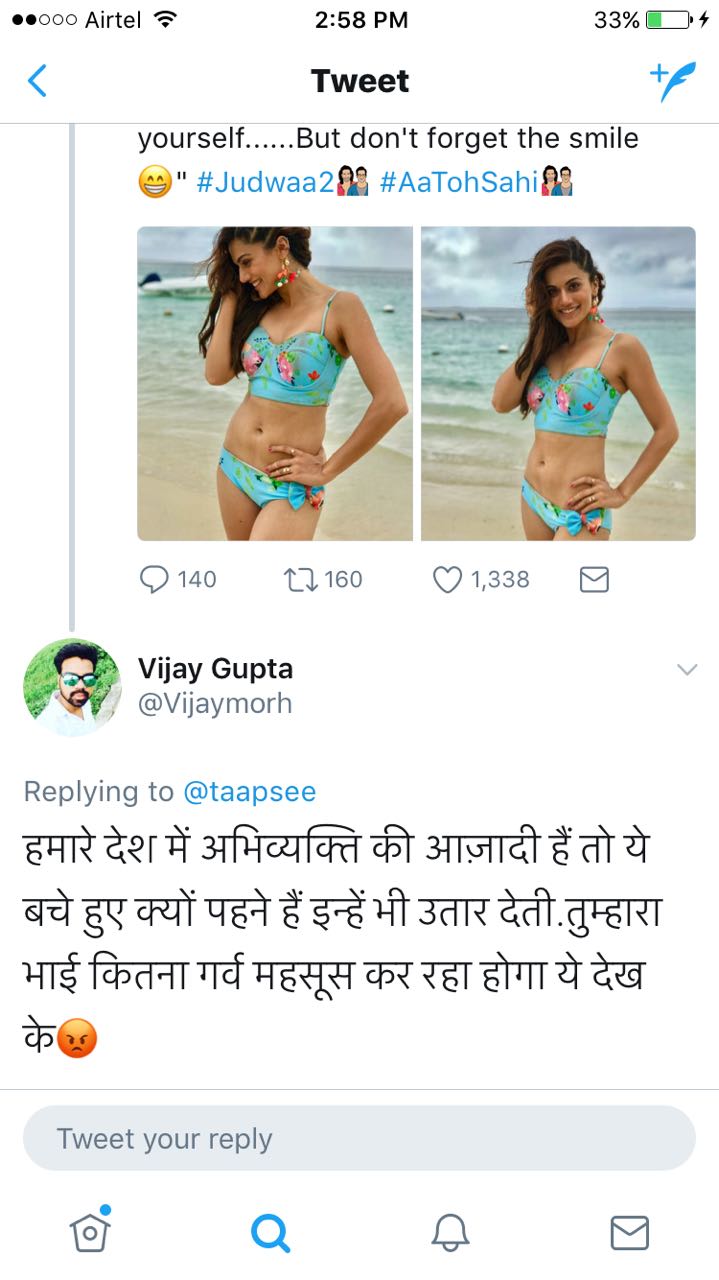 What the actual fuck, right? Taapsee was quick to notice and shut him down hilariously with some sarcasm.
He has since then deleted his tweet. You go, Taapsee! And if you didn't know already, you look like effin' gorgeous in that bikini and we can't wait for Judwaa 2. 🙂