6 Mistakes To Avoid When Buying Heels
Hrishitaa Sharma , 22 Sep 2017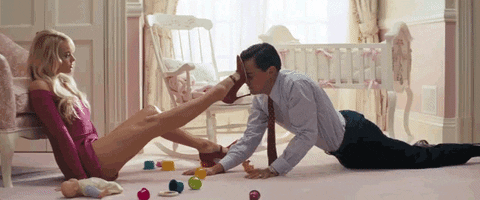 Whoever invented heels, opened Pandora's box! We've been sharing a love-hate bond with them ever since. From block to pointed, kitten to wedge, there are many temptations out there for our liking. But the struggle to finding the perfect pair is real and that's where we come in.
We're here to give you some pointers to keep in mind while buying your next pair of heels that will guarantee that your love affair with these heels lasts a lifetime! Check out all the things you've been doing wrong while shopping for heels and feel free to take notes.
1. Not knowing the shape of your foot
Not many are aware of the fact that every foot has a unique shape. Some girls have a flat foot, some have a high arch and most have a normal arch. If you're having a flat foot, you'll need wider shoes. If you have a high arch you'll need heels that have that extra support for your foot arch. You can also choose comfy cushions to make your heels even more comfortable. All we're saying is know the shape and be in love with the shape of you!
2. Only walking on the carpet
If you haven't already noticed, then observe that most shoe shops have beautiful carpeted flooring. The reason behind it is the fact that walking in heels on the carpet is more comfortable than walking on the hard flooring. Try giving your pair a spin on the tiled flooring of the shoe shop rather than the Instagram perfect flooring!
3. Trying on the shoes with an injured foot
Even if there is a slight sprain on your feet, do not try out the heels because your feet are not ready to judge if the shoe will be a good fit after. Often the shoe that feels fine when tried on during an injury will not give the same fit once the feet heal completely. So why take the risk?
4. Trying shoes on only one foot
Finding the perfect fit will require you to leave all the laziness of trying out both the heels on your feet. Since your feet are not 100% identical, trying them out together will make your final call completely sound.
5. Take your time when trying on
While we understand the store will not permit you to spend hours with your possible purchase, but trying them on and walking in them enough is key. You'll only come to know the comfort of the heels if you have strutted in them for enough time. Do not ignore the signs and closely monitor if your feet are happy with the fit.
6. Shopping at the wrong time of day
We're sure you never thought about this pointer ever. But yes, there is a right time to buy heels and that is in the PM. Your feet swell up throughout the day depending on the condition they have been through. Hence, shopping for a pair at night is the best bet, as you can try them out when they're at their biggest.
Hope these tips opened your eyes. We wish you a happy relationship with your next purchased solemate!
Follow @missmalinifashion and @missmalinibeauty on Instagram for more updates.