Priyank Sharma and Divya Aggarwal are easy one of the cutest Splitsvilla 10 couples. Priyank is currently on Bigg Boss 11 and like all #Divyank fans, I am rooting for him too.
It's only day 2 in the Bigg Boss house and a section on social media already has their tongues wagging. Priyank is being linked to his good friend Benafsha Soonawala on the show – who also happens to be part of the current season. Divya, understandably, is not happy with that and she went live on her Instagram to clarify her stand on the rumours.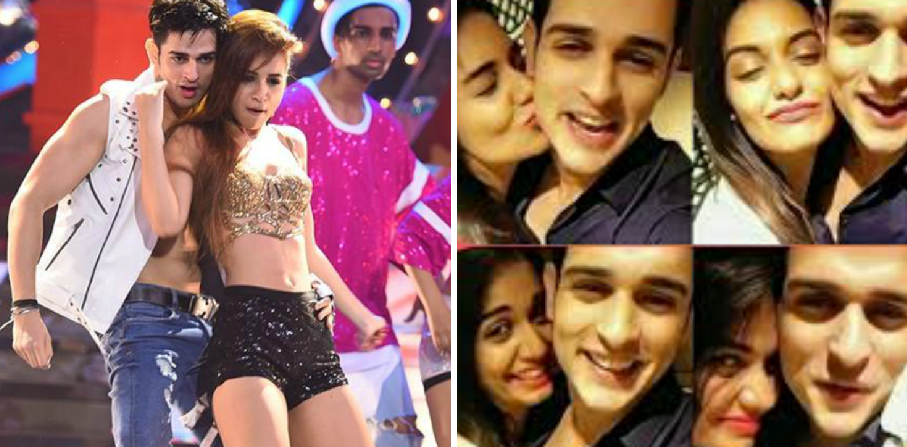 She said:
Priyank is in Bigg Boss. You can't expect him to sit and not talk to anyone. Benafsha and Priyank are very good old friends. It's a good thing they went in together. I dont know why so many of you are tagging me in shit that he is going to make a connection with Benafsha. I am very upset with everyone who is saying that… Splitsvilla has been over for 4 months now. We are both genuinely with each other. We fell for each other. It's sad that you guys still think like that about Priyank.
She added:
Right before he was leaving, in his interviews he clearly said we were insecure in the beginning, later with time, everything was fine. Now we are not insecure. We trust each other blindly. None of us will do anything that will hurt the other.
This lady is standing by her man <3 We like!
Are you a #Divyank fan? Tell us in the comments below!
Btw, have you watched our live chat with Priyank?
(function(d, s, id) {  var js, fjs = d.getElementsByTagName(s)[0];  if (d.getElementById(id)) return;  js = d.createElement(s); js.id = id;  js.src = "//connect.facebook.net/en_US/sdk.js#xfbml=1&version=v2.10";  fjs.parentNode.insertBefore(js, fjs);}(document, 'script', 'facebook-jssdk'));
Priyank Sharma LIVE with Priyam Saha
Posted by MissMalini on Thursday, September 28, 2017