Woohoo, it's my favourite time of the year, the monsoons are over, Christmas and New Years eve is getting close, the bars and nightclubs are getting packed again, and there's a buzz in the air – it's Party Season!
So if ever there was a time to get your wardrobe geared for some major slick up, it's now!!
And so we worked hard to made it easy for you! We've put together four looks, from The Maroon Suit (TMS), by Chandan Gandhi, curated to make heads turn as you make an entrance into any party, AND, we got India's first super club, The Playboy Club, Mumbai, to open up their doors and turn on their million lights for us, just so you could feel the vibe!
Let's get this party started!
1. The tone-on-tone one button suit!
Single breasted, one button, shawl lapel, blue self textured suit with navy blue detailing
Blue tone shirt
Navy blue polka dot pocket square
Patent leather shoes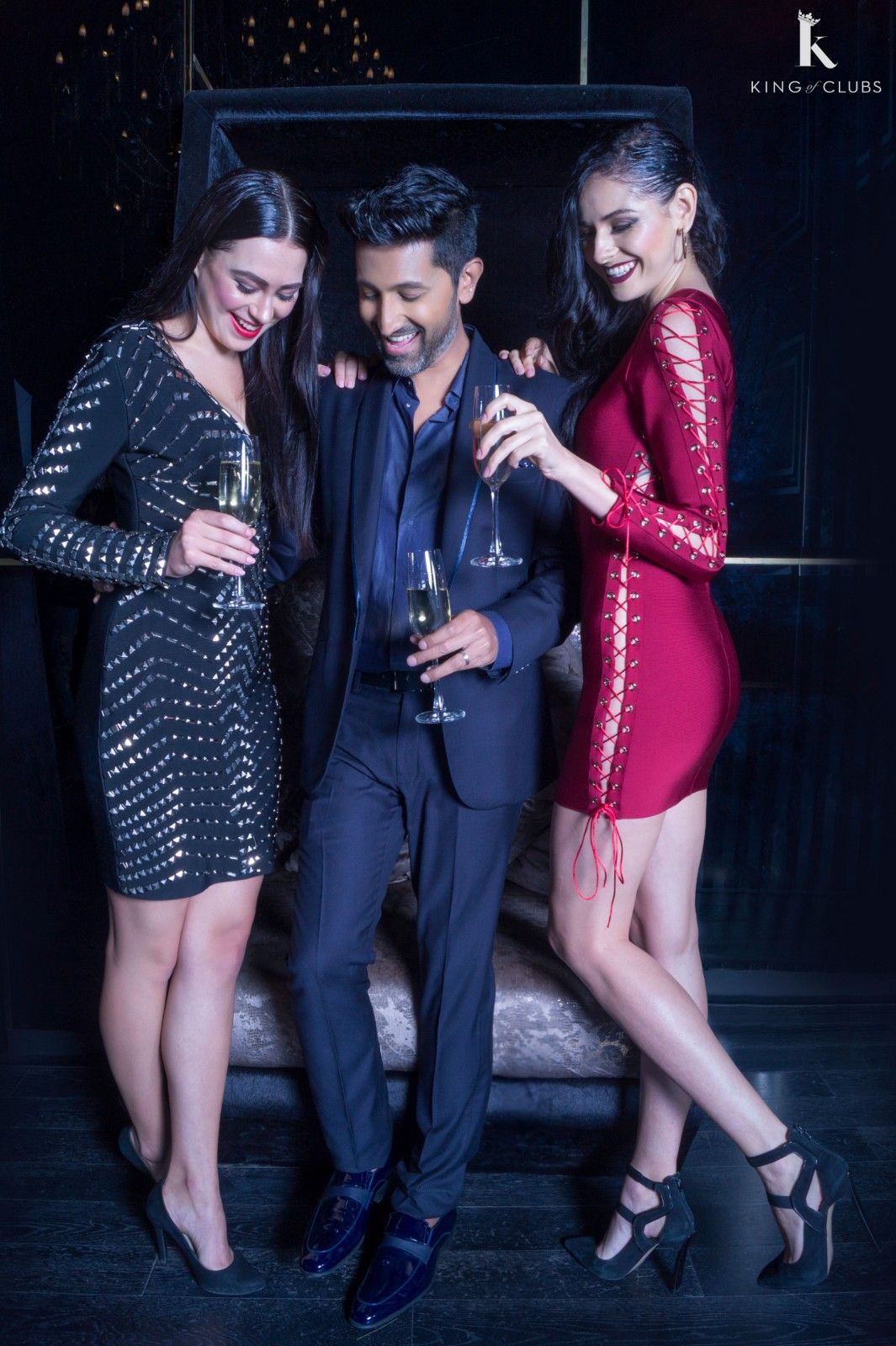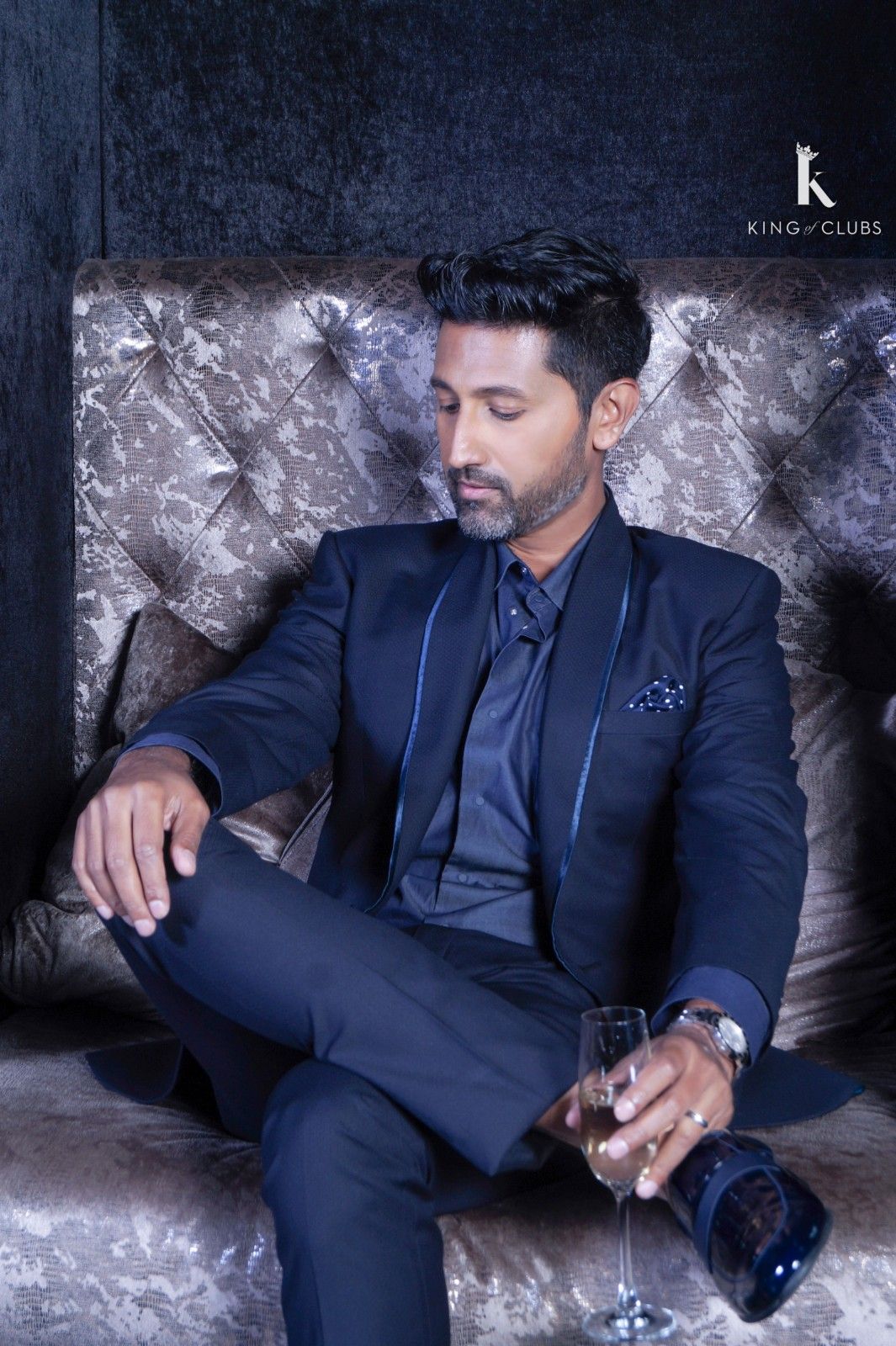 This is for perfect for a party at night where the dress code says formal. I must caution you on two things though:
a) The right pairing of the same tones. Not all shades of colour looks good on all skin tones so make sure you pick a color that works for you. Detailing has to be subtle and not over the top, or you end up looking like Govinda in the 90s.
b) Picking the right shades for the right occasion. Some shades are appropriate for any event or occasion, and some shades might only work in certain cases. (I'll do a blog on suit shades soon.)
2. The classic velvet dinner jacket
Single breasted, one button, notch lapel jacket in black velvet, in a floral self design embossed fabric.
High collar, white, button down shirt
Black slim fit trousers
Two tone maroon pocket square
Star studded lace up shoes (from Jimmy Choo)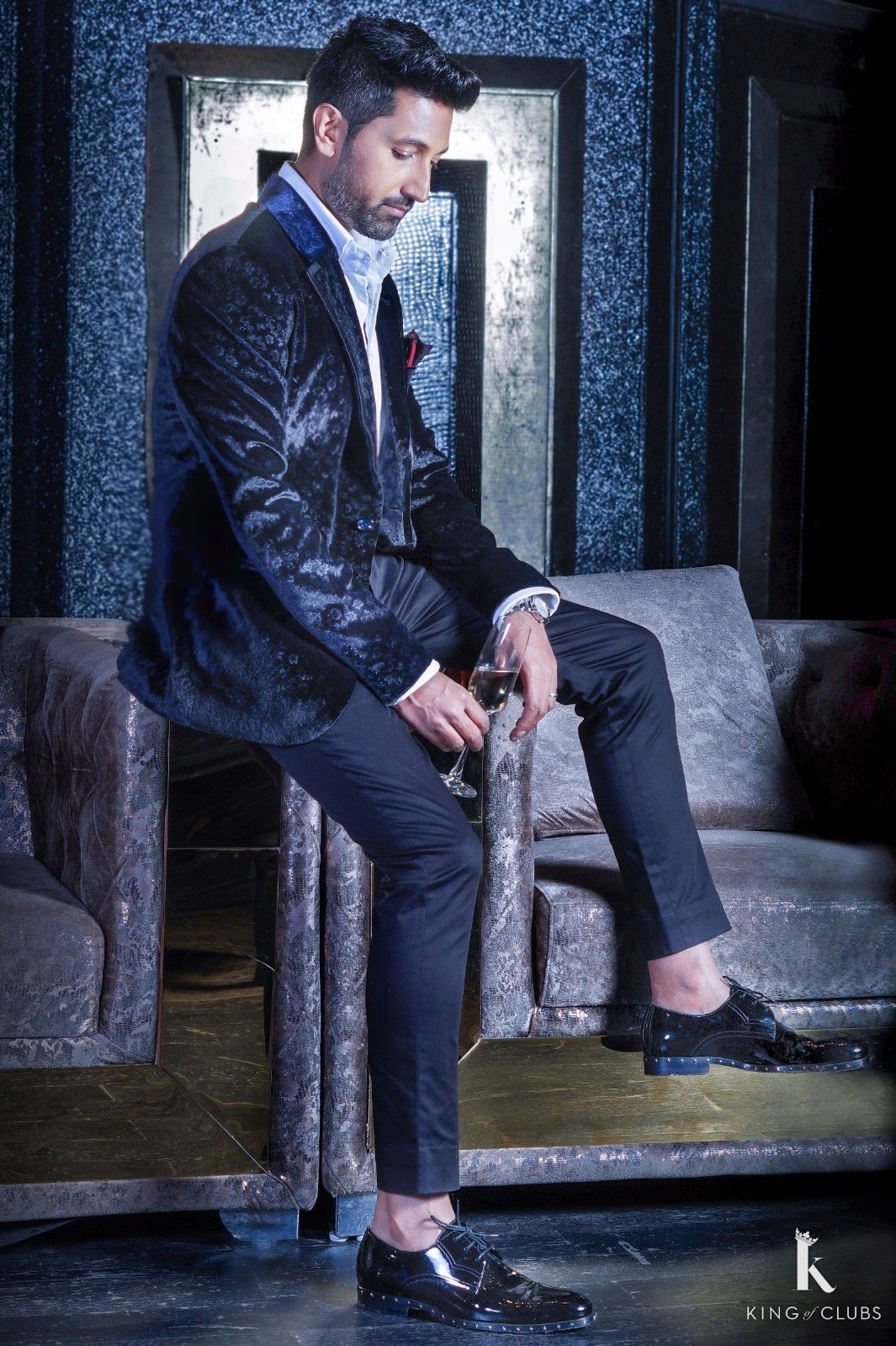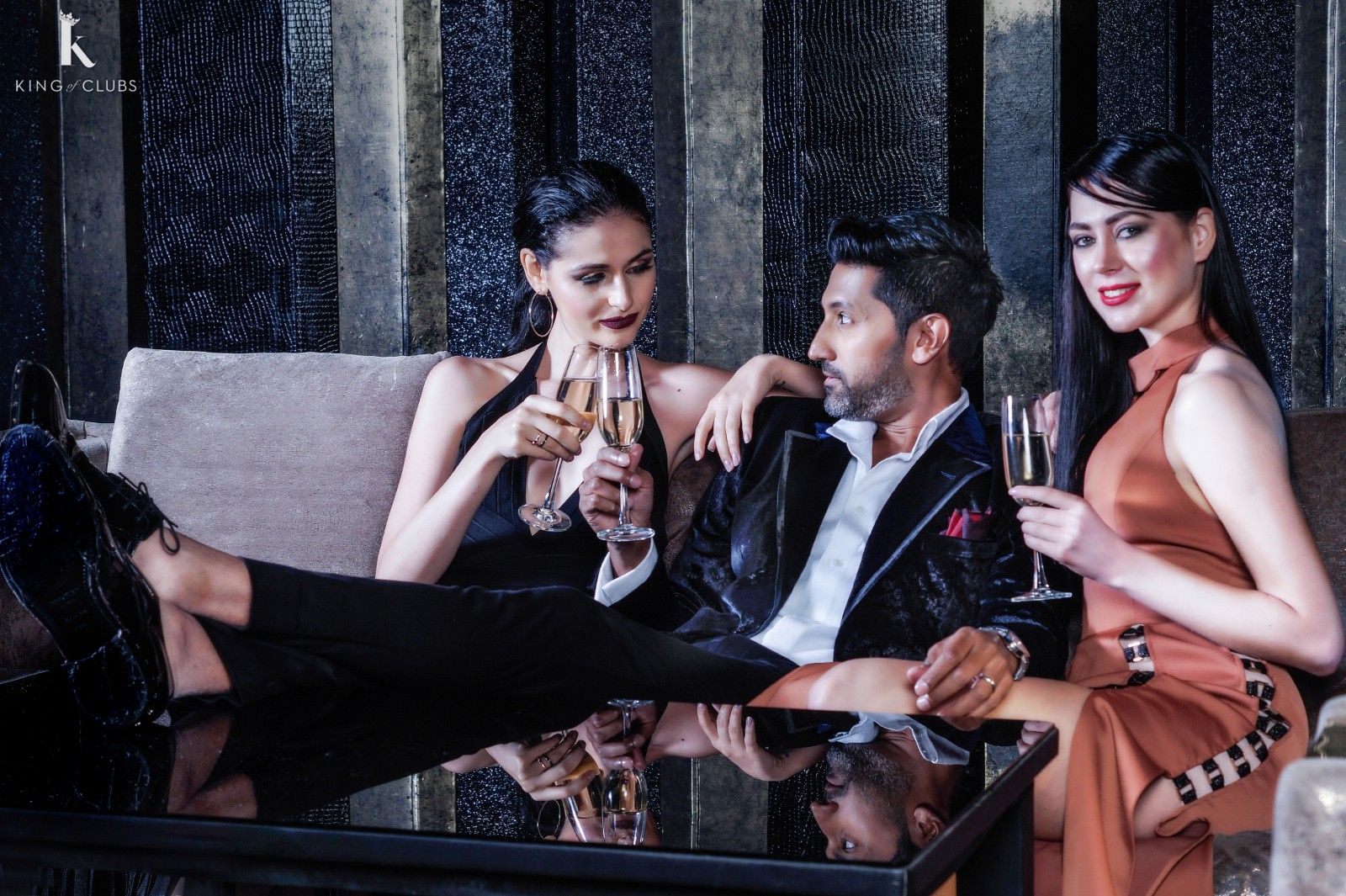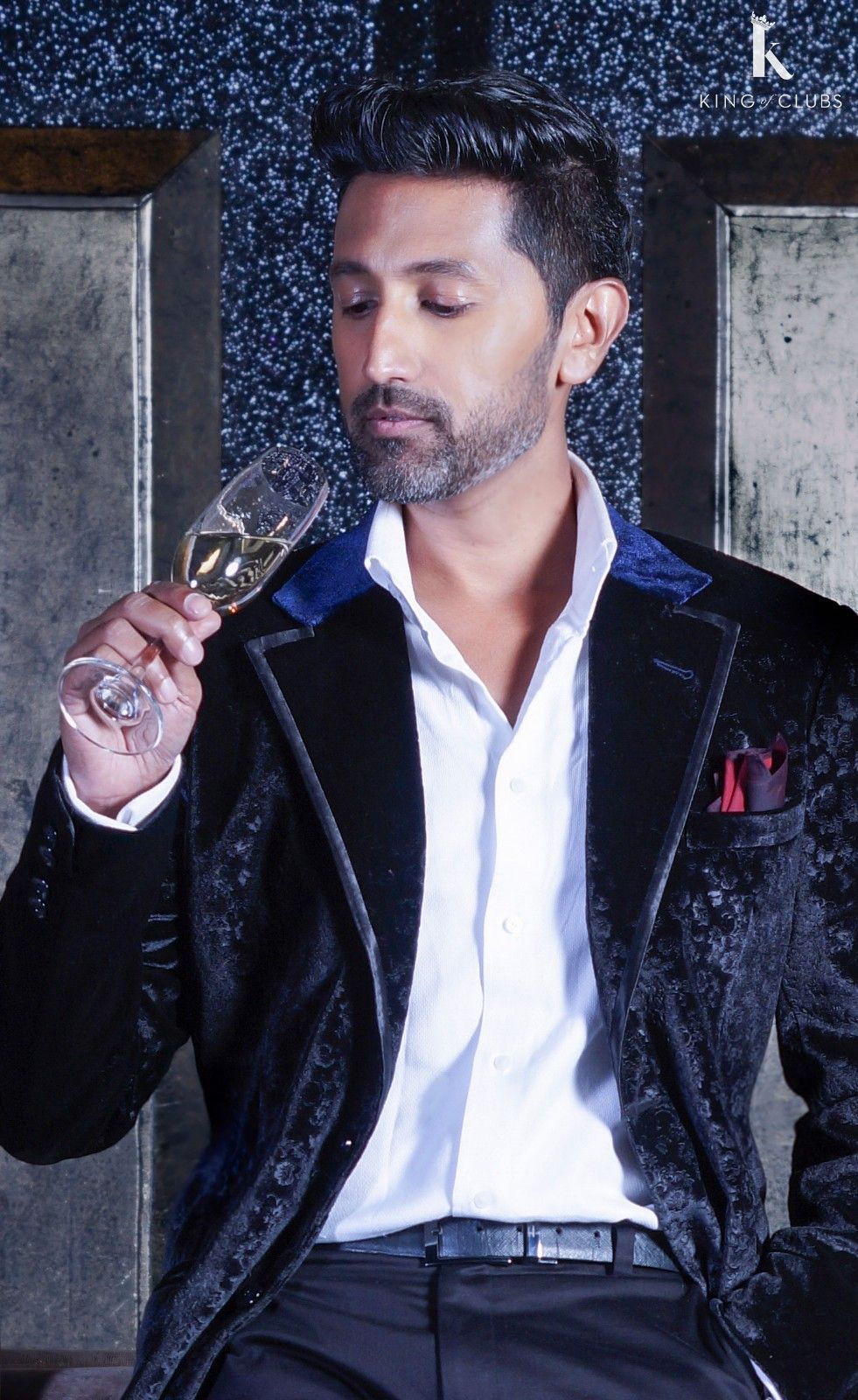 Velvet jackets made a resurgence not too long ago, and as much as I love it, I wouldn't say it's a staple in your wardrobe. As far as trends go, velvet jackets have come in and gone out numerous times in its various avatars, as smoking jackets in private Gentleman Only clubs, red carpet favourites for movie icons & rockstars, and of course, Hugh Hefner (God rest his soul) . But as long as its here now, I say let's play with it!
If you're going to invest in your first velvet jacket, it's best (and safest) to adopt one in dark hues of black or deep blues. I'm also partial to dark green and maroon, and if you'd like to stand out a little more, maybe one that has a subtle texture, or in an embossed fabric. In all of these cases, it's best to have the trousers underplayed, best done in basic black!
And gentlemen, I cannot emphasize enough about the fit, which btw, is the second thing people notice the minute they see you, after the colour of your jacket!
3. Quirky slick
Asymmetric, bottle green velvet jacket with zipper detailing
Stiff collared black shirt
Black skinny trousers
Printed green satin pocket square
Black oxford lace-up shoes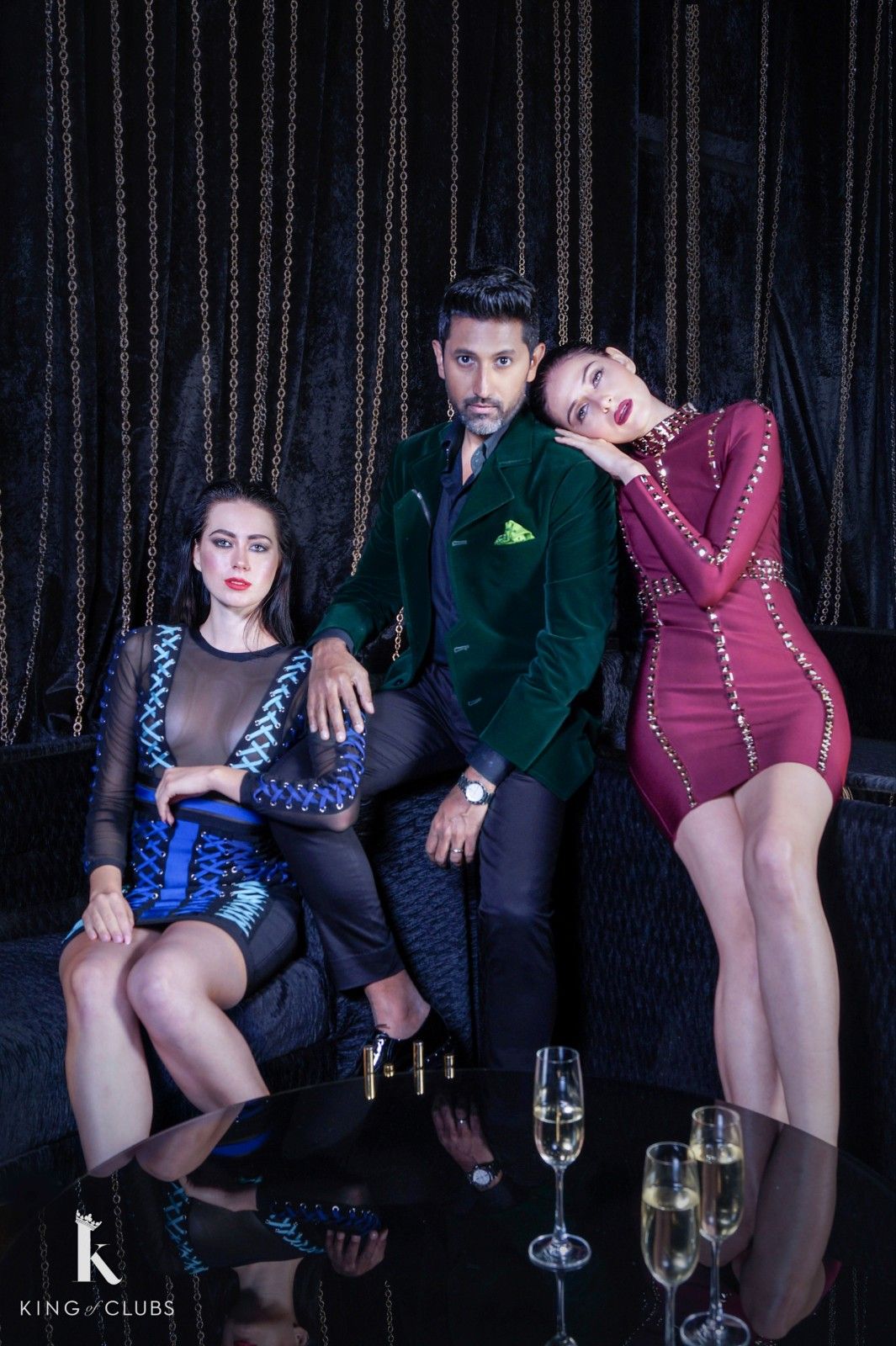 A little quirk never killed nobody! I like the asymmetric shape of this jacket, and the fact that it has a zipper detail which doubles as a detachable element, makes it super cool. And to top it off, the bottle green shade plays with the lighting in the room, noticeable at times, and blending into the night at other!
Experiment with cuts, colours and prints gentlemen, live on the edge!
4. Sporty / casual chic!
Stone blue quilted bomber jacket
Semi formal, thin button down shirt
Skinny black tie
Black jeans
Black leather sneakers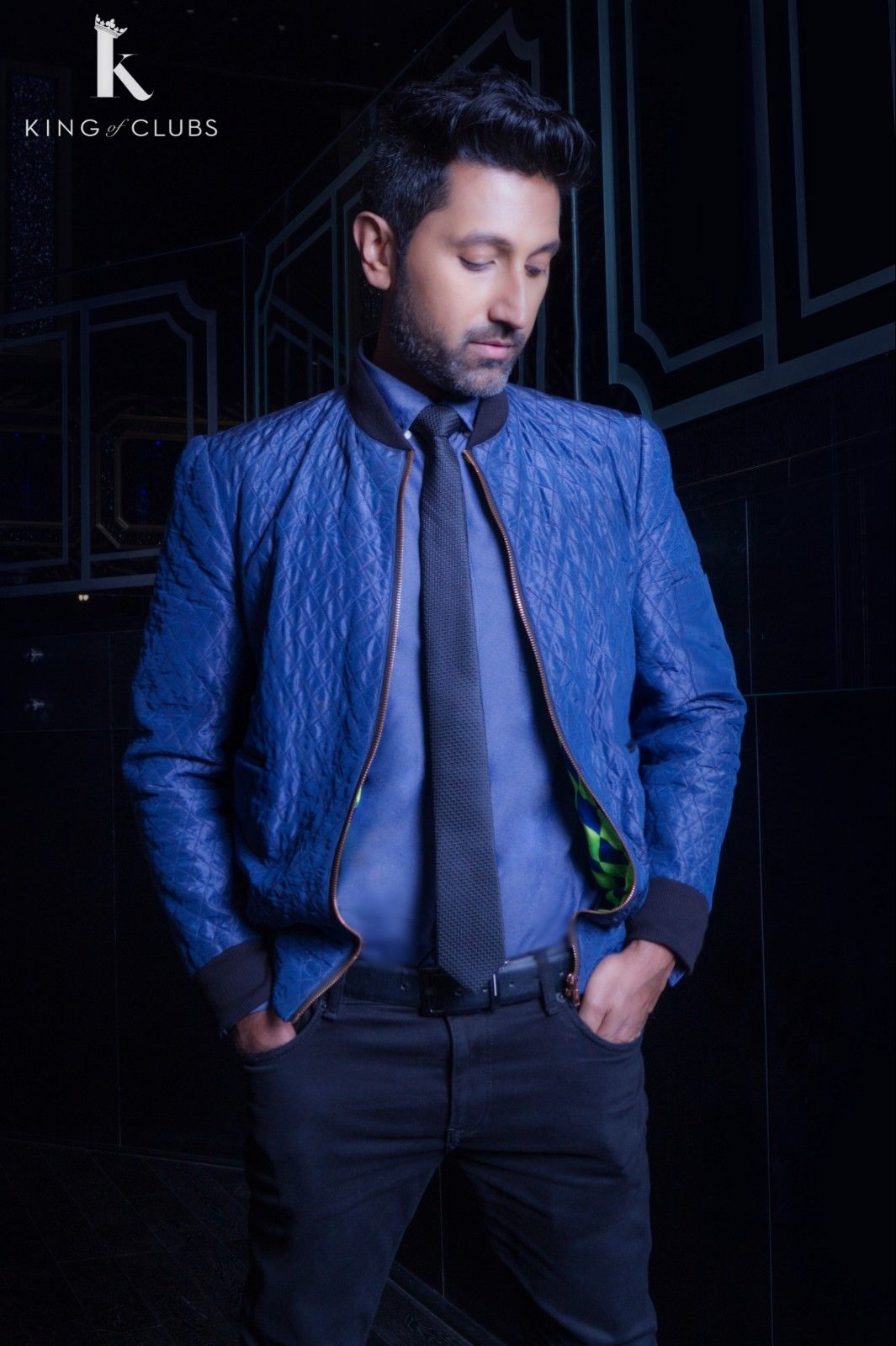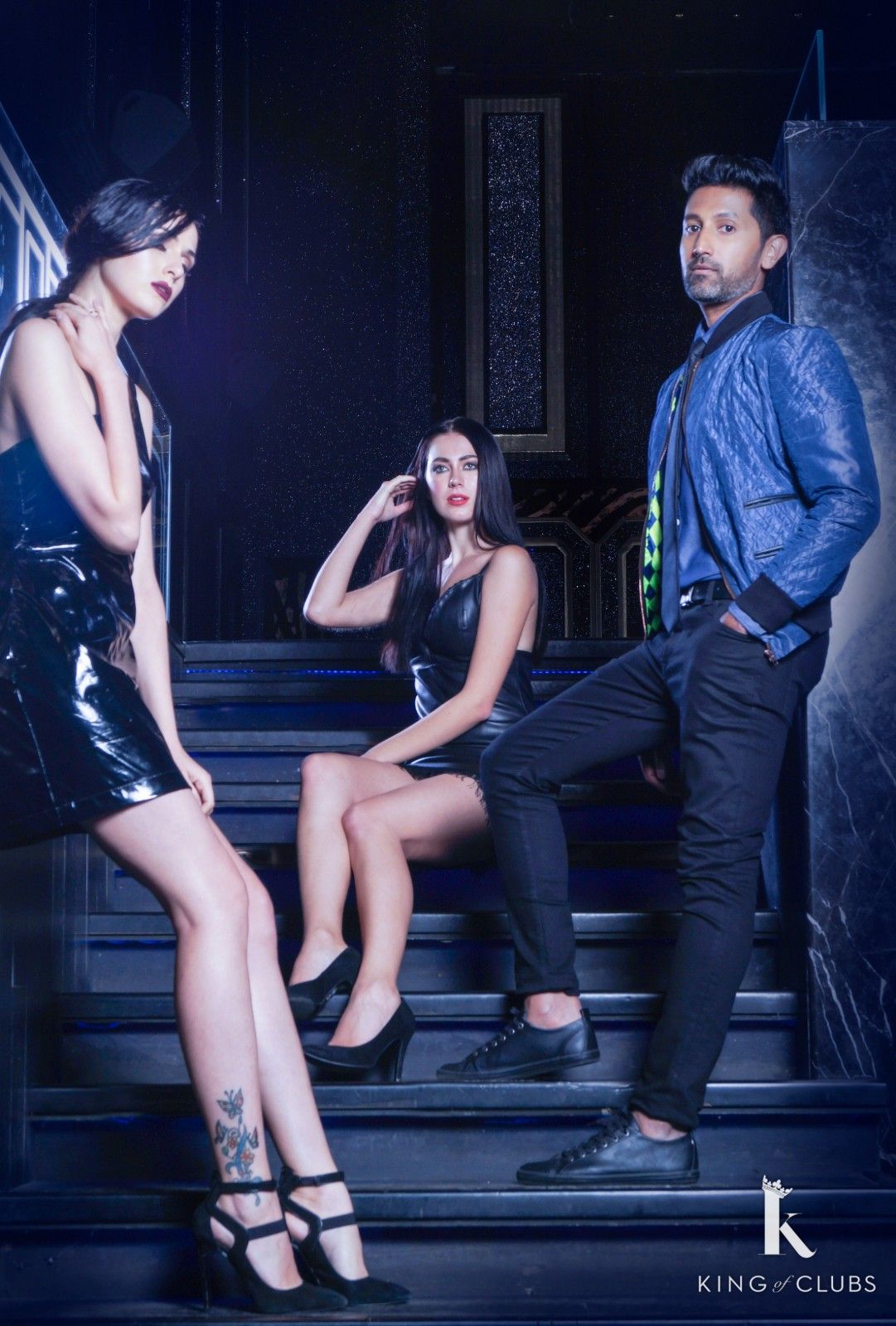 No one says it has to be dressy! If you're the kind of guy that likes a more chilled out vibe about him when you go out partying, you wanna try this! The quilted bomber makes this whole look cool and edgy, and the tie adds the semi formal touch to the ensemble. The skinny jeans and sneakers hold the look pretty well together, and what enhances it all, is the colour palette. Nothing better than this to go clubbing in!
But I must say, you have to pick the right kind of bomber or jacket to make this work. A bulky leather bomber will probably not give you the same effect, and neither will a light or tan coloured one!
And there you have it gentlemen, go forth and Own The Night!!!
All jackets are The Maroon Suit originals.
Credits:
Location – Playboy Club, Mumbai
Sylist – Prashant Mangasuli
Photographer – Harshal Shah
Hair and makeup – Vimal Gudka
Female models – Mezora Talents
Models wardrobe – Purple Paisely
For more inside scoop on men's fashion, lifestyle, celeb interviews and nightlife in India and around the world,  follow me on @kingofclubsin on Instagram, Twitter, and Facebook