A cat-eye maybe a classic makeup look but nailing that wing sure ain't easy. From scotch tape to stamps, we've come across a ton of tools to help us out but none are as crazy as the latest one!
Cat Line has devised a stencil that allows you to trace on your wing. The kicker? It's in the shape of an actual cat! Each package comes with 2 stencils – a slim cat and a plump one. Apparently, each of these can be used in 5 different ways.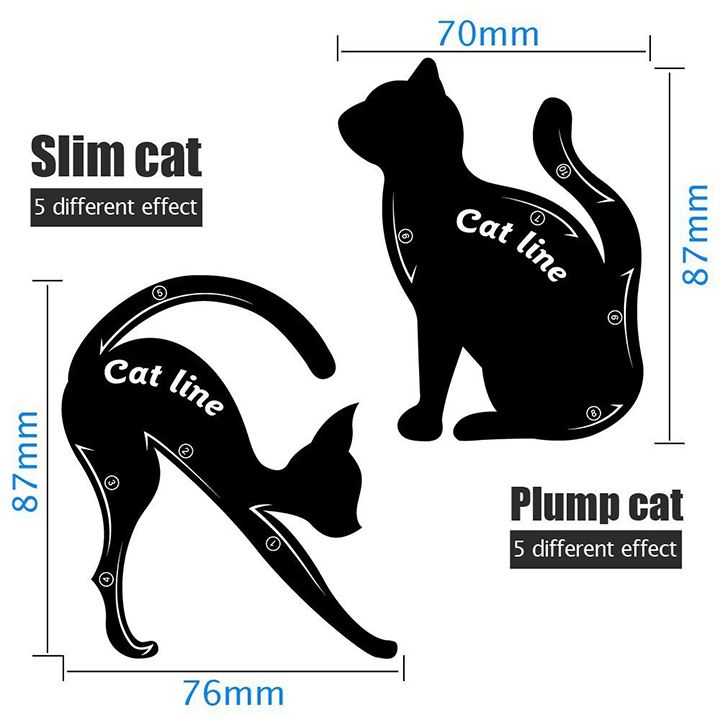 By changing the position of the cat, you can create a vast array of looks. For example, the leg can be used to draw on a slim wing, whilst the tail can help in forming a more dramatic one. You can even try out a smoky eye or cut crease with these stencils.
Apart from the fact that these stencils will make our lives a lot easier, we love the fun factor attached to using them! What do you think?
P.S. Follow @missmalinifashion and @missmalinibeauty on Instagram for more updates.