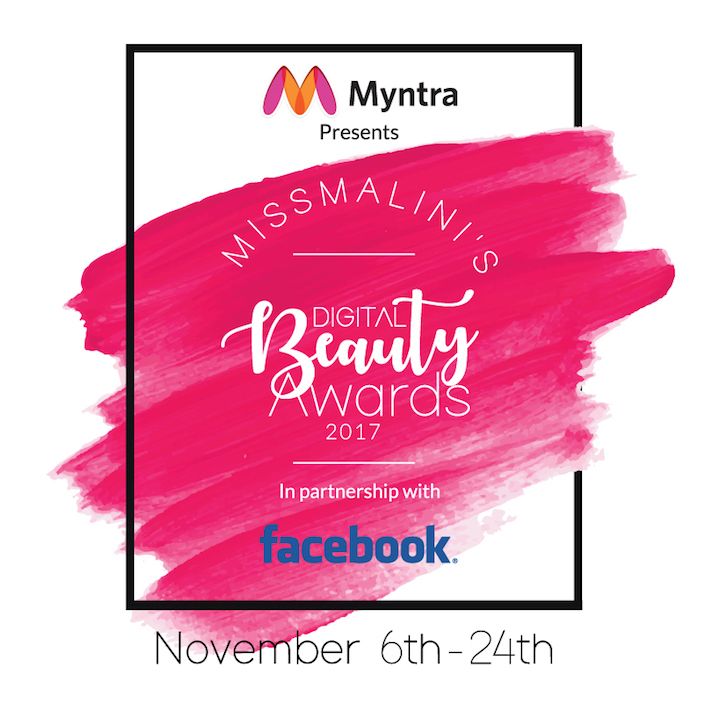 As you probably know by now, the past 3 weeks have been a beauty smorgasbord, leading up to our first ever (and India's first ever) digital beauty awards. And the big day is here! Although #MissMaliniBeautyAwards was not a live event, we made sure to make it as fun and lively for you as we could. We had our favourite celebrities and makeup artists tell us their best beauty tips. We had the coolest bloggers on the block creating glamorous makeup looks. And the best part? We got Myntra to gift some of our viewers with a whole lot of beauty goodies.
What more can you ask for really? Well, since you guys have been waiting patiently for so long, we present to you the winners of our first beauty awards.
*drumroll please*
1. No Makeup-Makeup Foundation
Estée Lauder Double Wear Nude Cushion Stick
With a sponge that buffs and blends the liquid perfectly into your skin, it's no wonder this little guy is our winner.
Shop for the product on Myntra.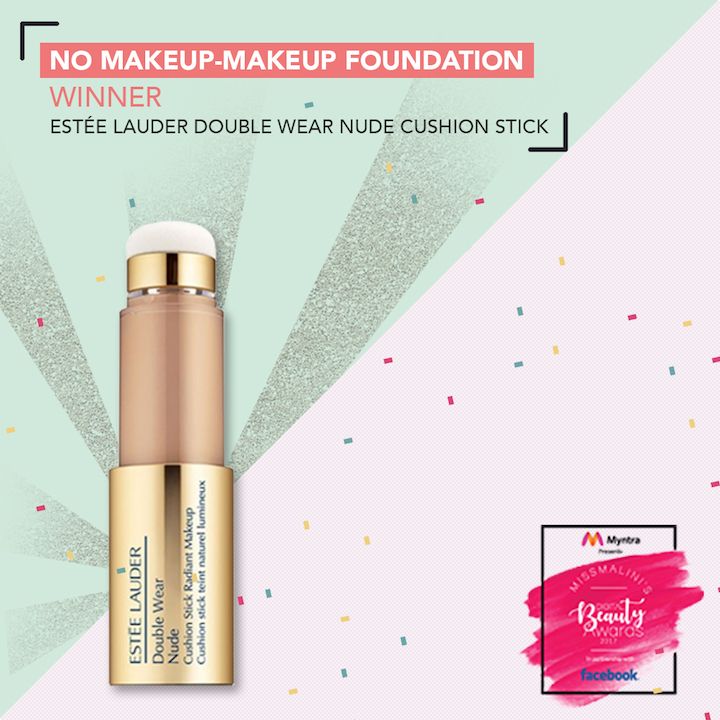 2. Fab Hair Don't Care
L'Oréal Paris Extraordinary Clay Shampoo & Conditioner
Filled with refined clay, this re-balancing combo is perfect for hydrating your ends and keeping you scalp fresh and cool.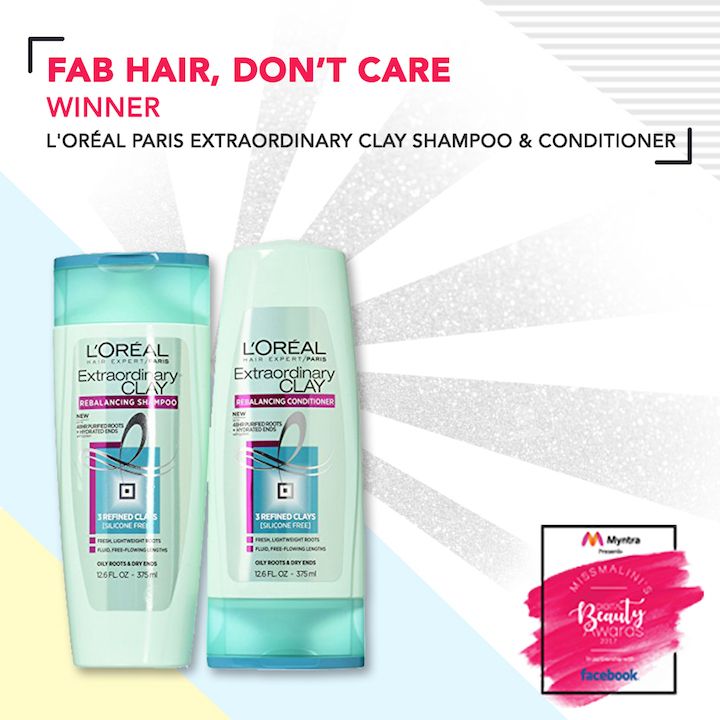 3. IRL Filter
Smashbox Cosmetics Photo Finish Foundation Primer
To look less red and get even-looking skin before makeup application, this green-toned primer gets the job done.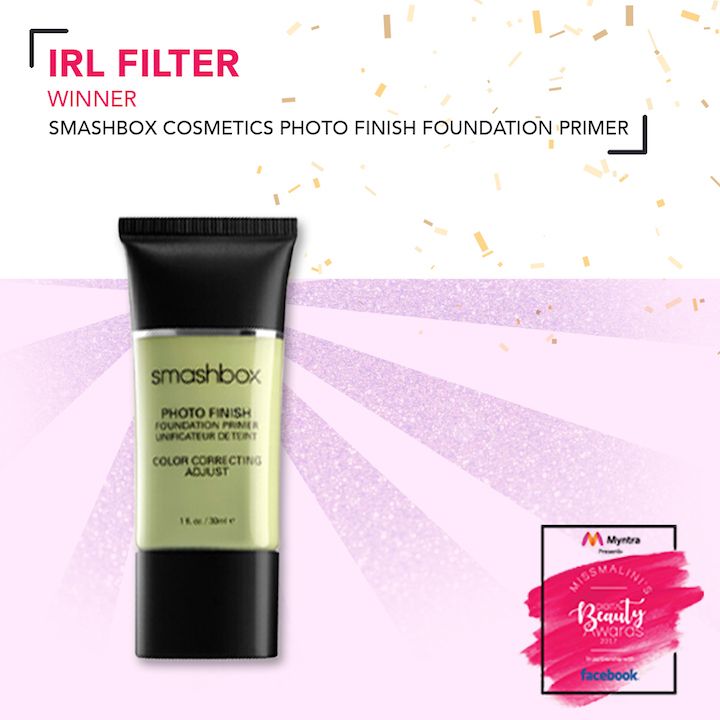 4. Got-It-From-My-Mama Mascara
Bobbi Brown Smokey Eye Mascara
This mascara makes lashes look instantly thicker and longer, thanks to it's kohl pigmented formula. It really defines the lower lashes as well for an all over smoldering look.
Shop for the product on Myntra.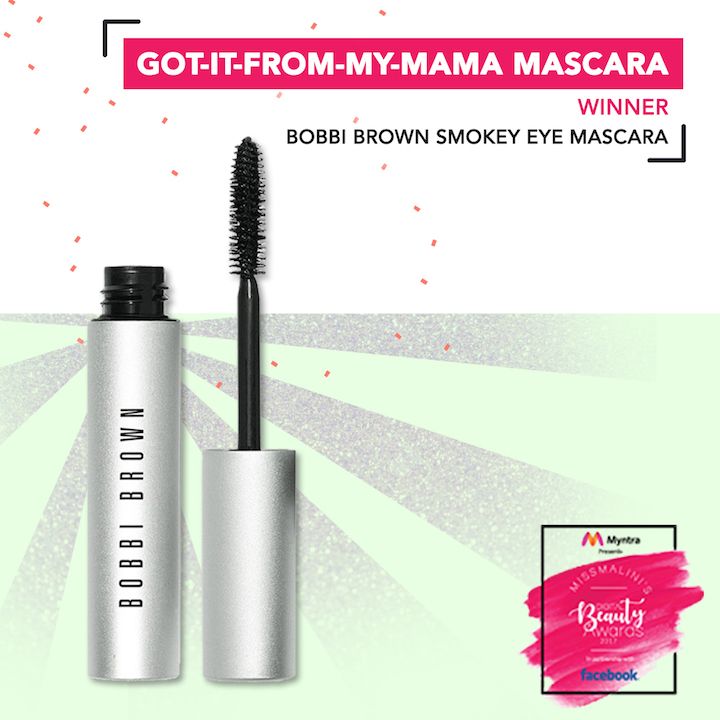 5. Circle-Free Selfie Cream
Bobbi Brown Hydrating Eye Cream
Hydration for the eye area is as important as the rest of your skin. This eye cream is lightweight, absorbs easily, and improves the skin's overall texture.
Shop for the product on Myntra.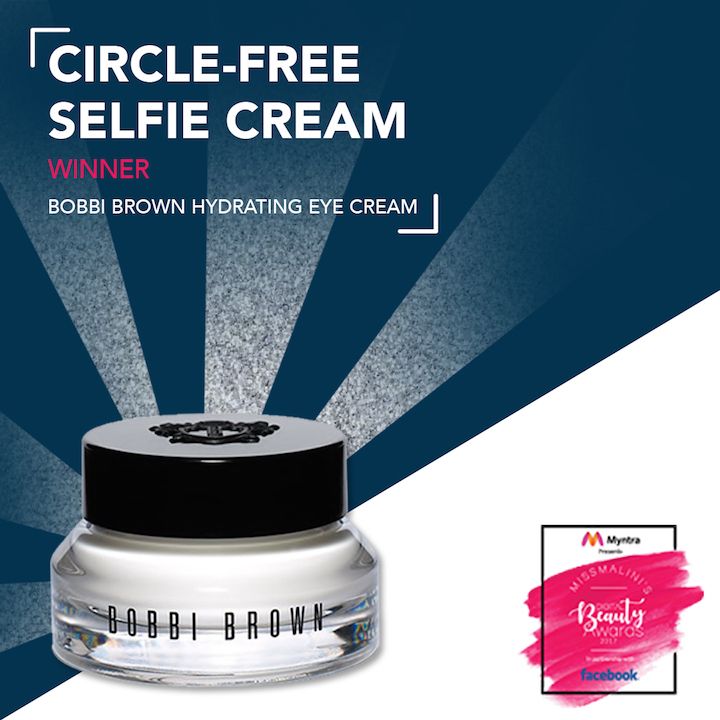 6. Thank Me Later Moisturizer
Clinique Pep-Start Hydrorush SPF20 Moisturizer
Whether your skin is normal, dry, or oily, this moisturizer provides a healthy glow (while providing super important UV protection against sun).
Shop for the product on Myntra.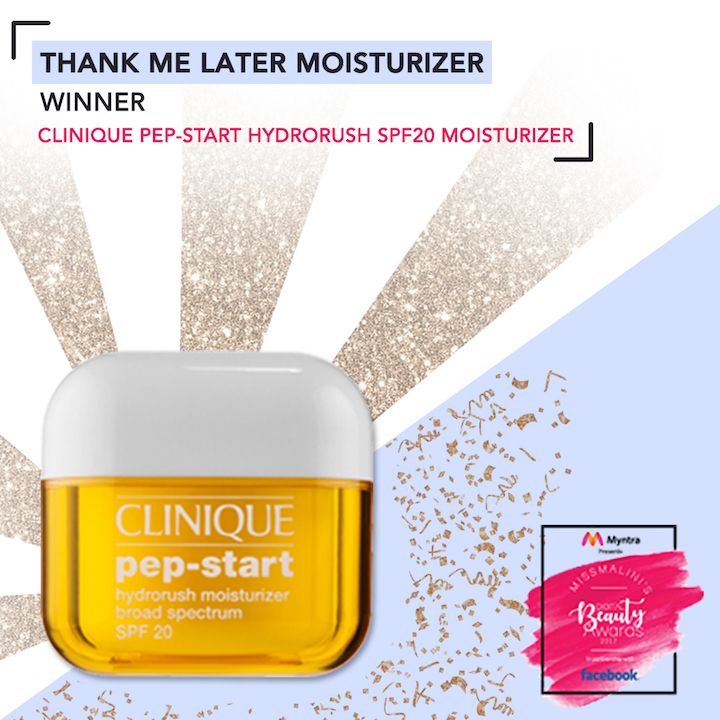 7. Brighten-Up-Your-Day Highlighter
Maybelline New York Facestudio Master Strobing Stick
This illuminating highlighting stick is travel-sized and easy to use. The bonus? It looks super flattering on all skin tones.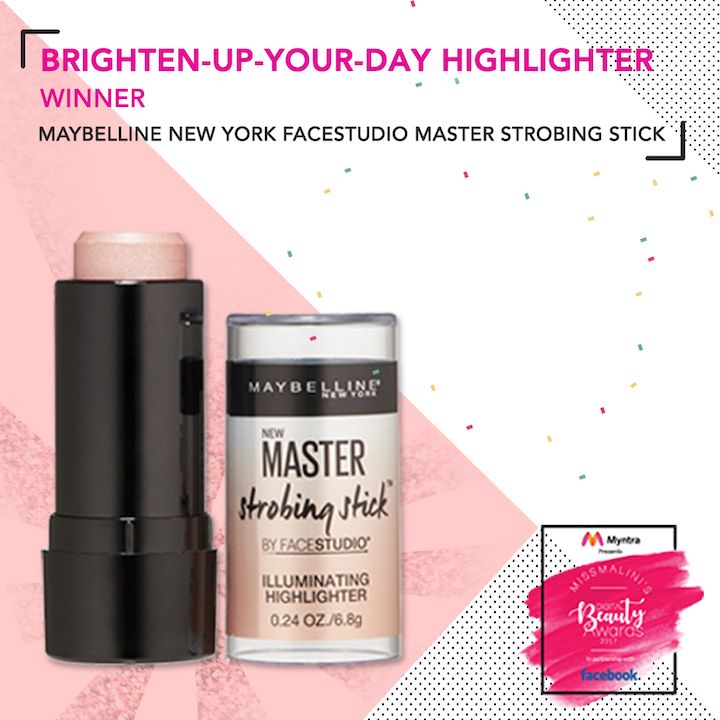 8. Ride-Or-Die Brows
Benefit Goof Proof Brow Pencil
The easy-to-fill brow pencil comes with a custom, non-sharpen feature. It also includes a 12-hour waterproof formula (which really came in handy when we started testing products over the summer) and a grooming spoolie at the end to blend for a more natural look.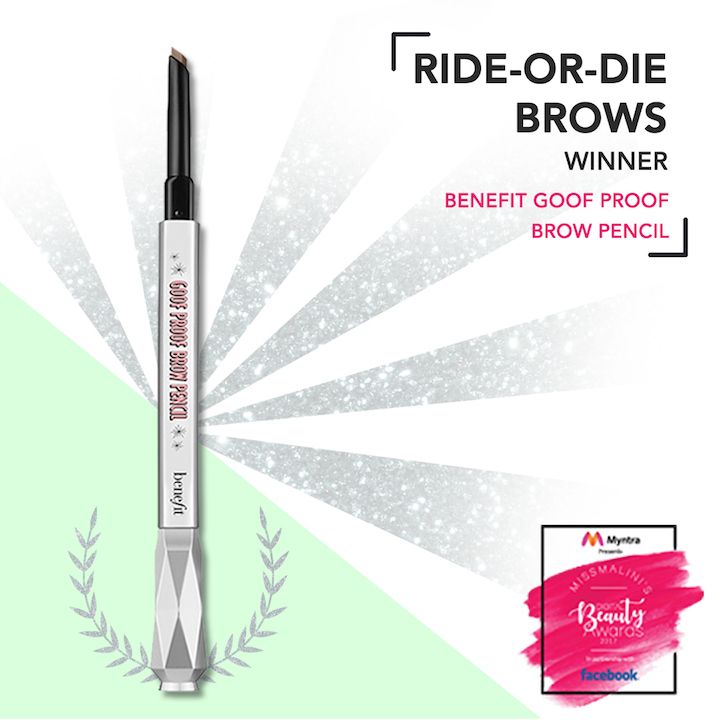 9. Lasts-Longer-Than-My-Battery-Pack Lipstick
L'Oréal Paris Color Riche Moist Matte Lipstick
We love the vibrant colour of every shade in this range. Even with its matte finish, the jojoba oil ensured our lips didn't dry out.
Shop the product on Myntra.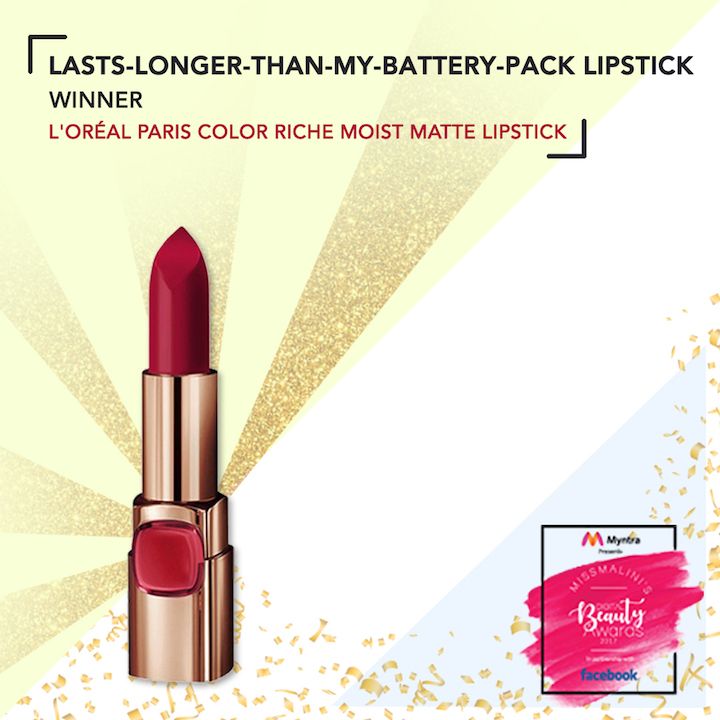 10. The Morning After Concealer
NYX Conceal, Correct, Contour Palette
The 6 colour correcting shades are lightweight and non-creasing—Perfect for an ultra-smooth and natural finish.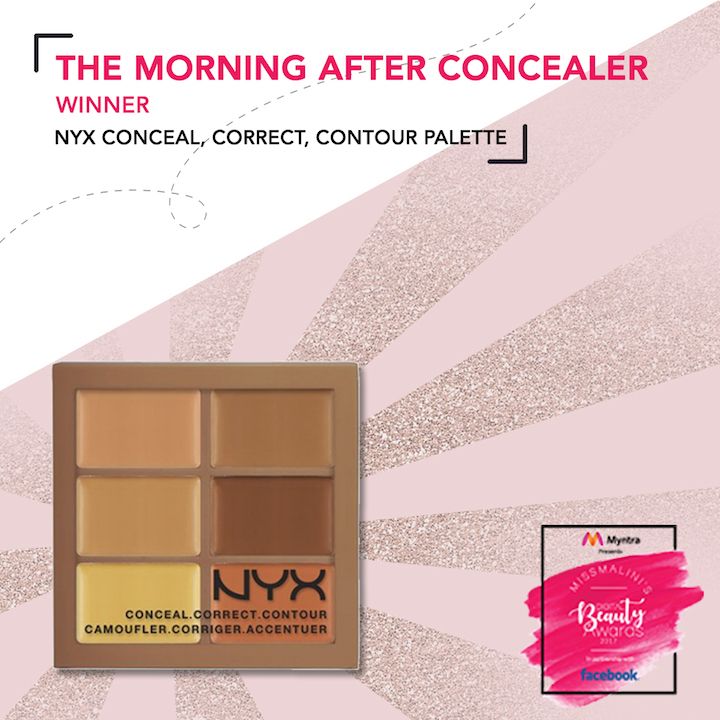 11. Wake Up And Smell The Fragrance
Jo Malone Wood Sage & Sea Salt Cologne
If fresh notes and aquatic scents speak to you, this fragrance is your best friend. Its earthy aroma of sage mixed with sea salt is the most refreshing combination we could ask for.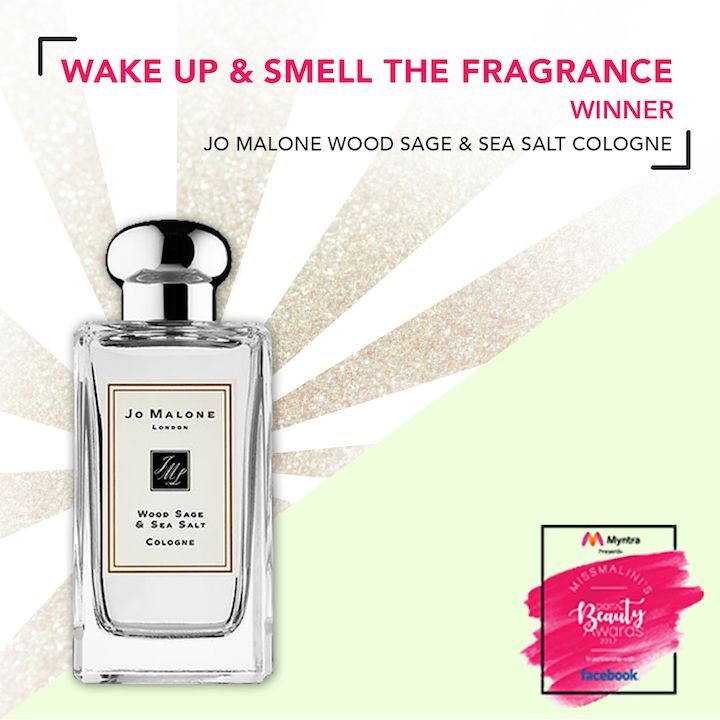 12. Wash Away The Day Remover
Bioderma Sensibio H2O
Sensible H20 is the mildest, yet most powerful remover you can use on your skin. Because it's alcohol-free and soap-free, it worked on all of our skin types.
Shop the product on Myntra.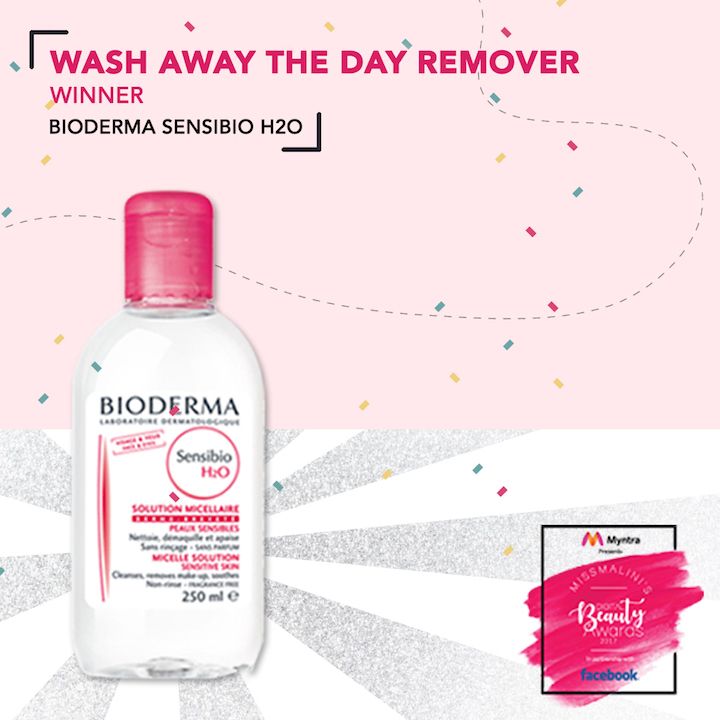 13. Nailed It Lacquer
Lakmé Absolute Gel Stylist
A powerful colour base with a glossy texture is not the only reason why this one's a favourite. The Gel Stylist collection also has a range of shades for any beauty gal.
Shop the product on Myntra.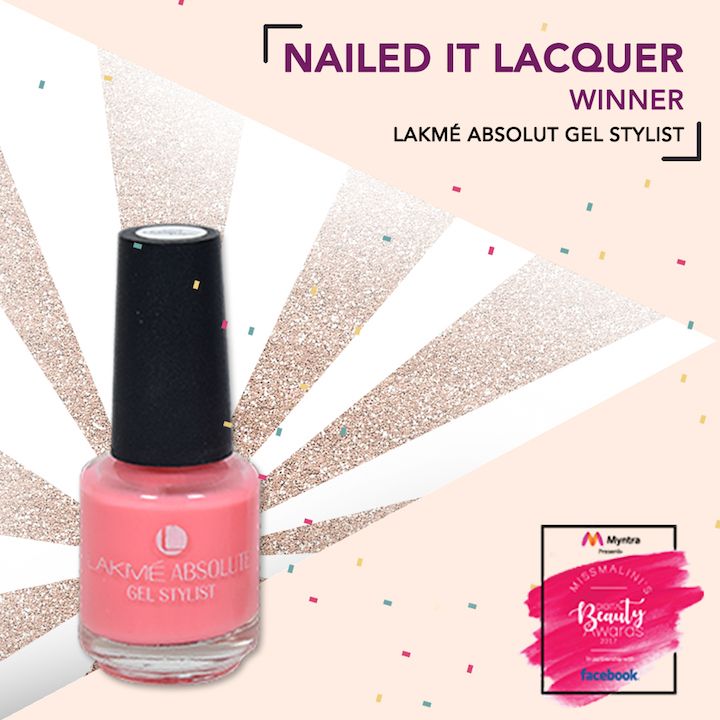 14. #WokeUpLikeThis Filter
Valencia
How to make dark circles disappear in seconds? Slap a Valencia filter on them! This filter brightens and evens out complexions with a flattering warm glow.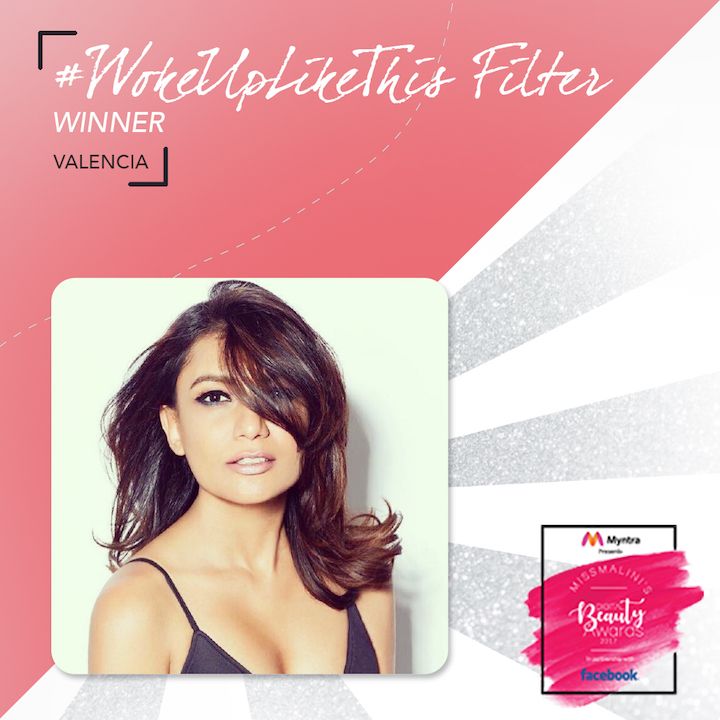 15. Red Carpet Head-Turner
Deepika Padukone
Deepika Padukone consistently has us doing a 180 with her fleek makeup, pristine hair, and fuss-free style.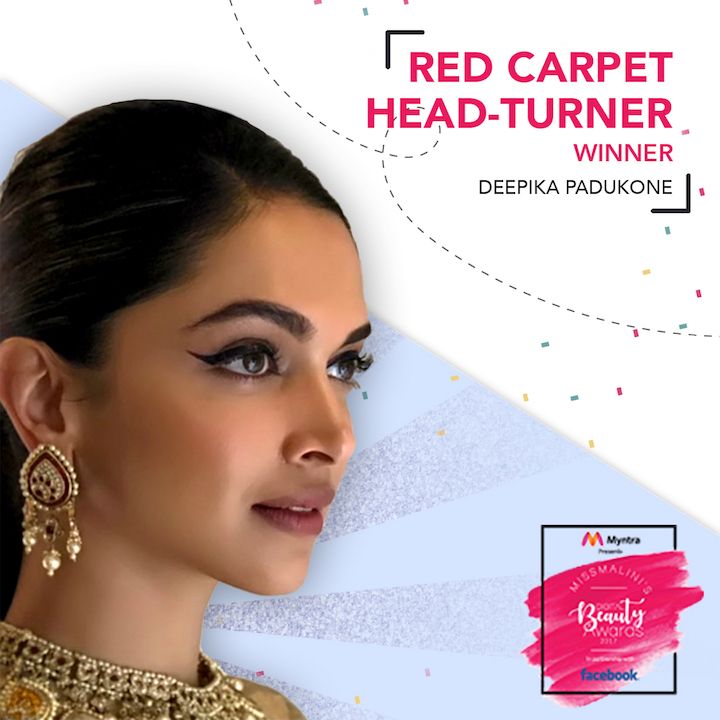 #16. AppSolutely Fabulous
Snapseed
Say hello to you're next app download. From filters, exposures, contrasts, and highlights—Snapseed has got you covered. We easily removed blemishes and uneven skin tone for an airbrushed finish.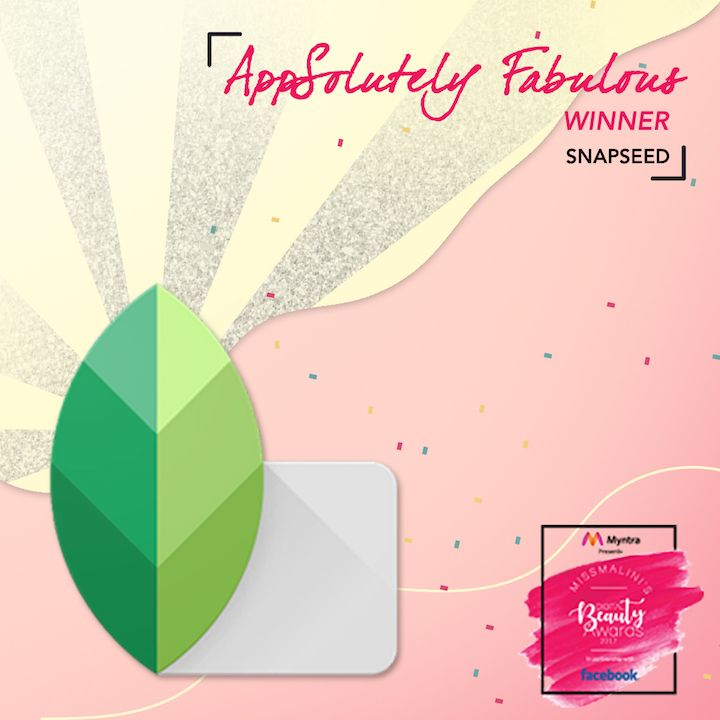 17. Trend Blazer
Glossy Lids
What's even better than this ever-s0-pretty sheen is that it's so easy to do. Just spread some gloss onto bare lids or over eyeshadow for an of-the-moment look.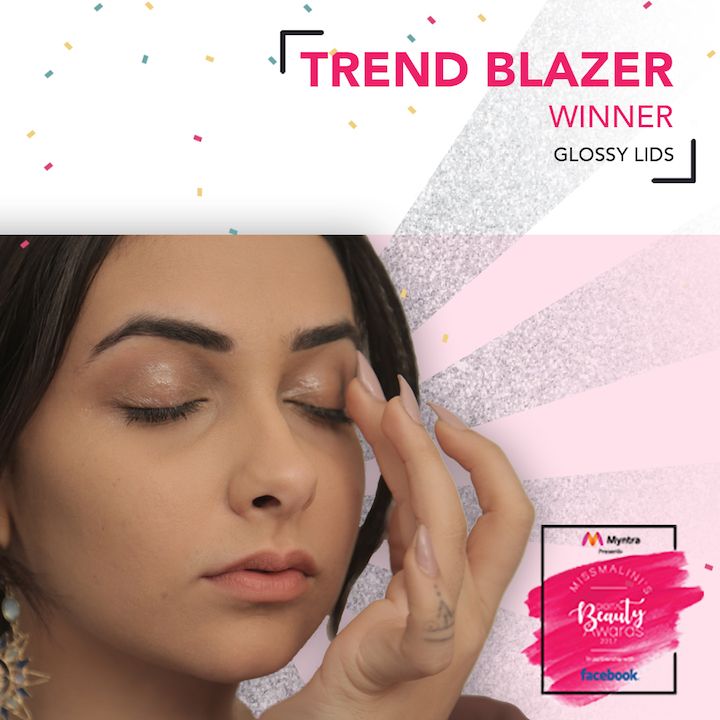 18. Beauty Blogger BFF
Debasree Banerjee
This blogger's super informative and easy-to-follow tutorials set the bar when it comes to upping our beauty game. Also, she creates a killer mermaid eye!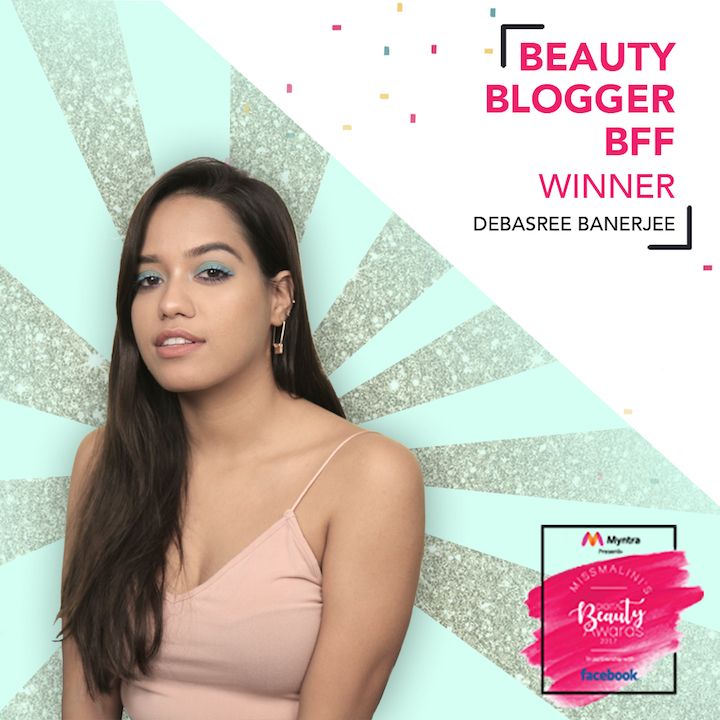 19. Beauty Icon of Year
Priyanka Chopra
We've watched as Priyanka Chopra went from desi girl to Baywatch babe and could not be more smitten. This gorgeous gal pulls off any look with utmost confidence and grace. We love ya PC!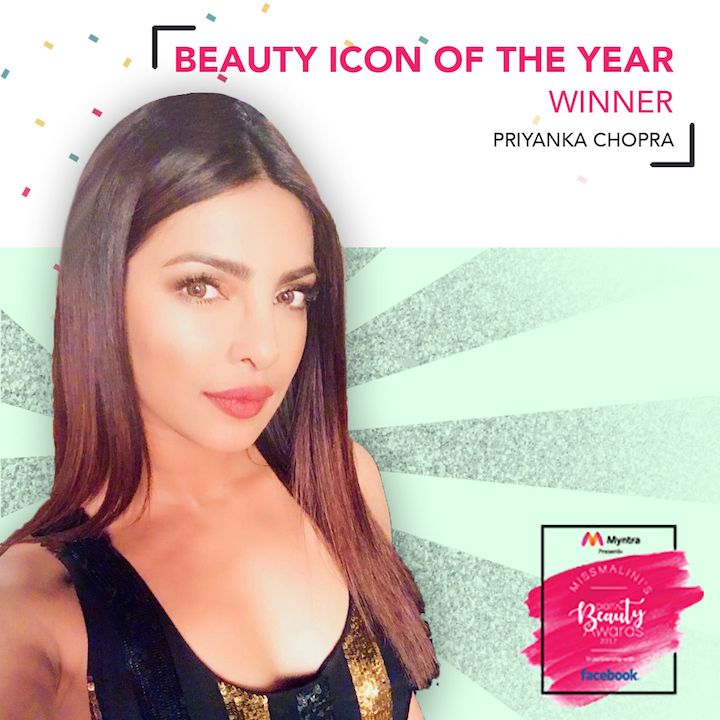 20. Beauty Game Changer
Kareena Kapoor Khan
If there's anyone who's been a game changer this year, it's this lady right here. From oozing radiance during her pregnancy, to looking even better after it, Kareena Kapoor Khan is a force of nature!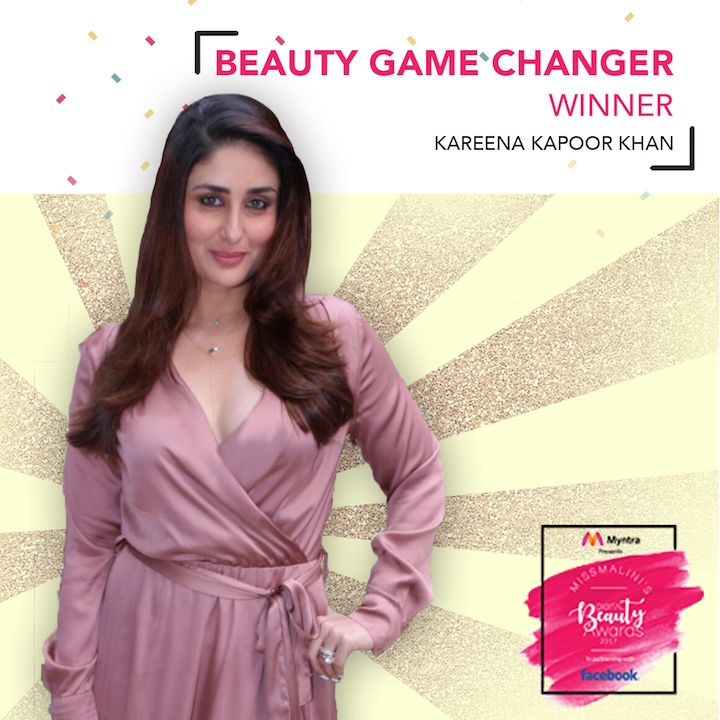 Did some of your faves make it to the winners list? Let us know your go-tos in the comments below.
P.S: Shop for everything beauty on the Myntra app and don't forget to check out Myntra.com.
Make sure to follow Myntra on Facebook, Instagram and Twitter.
This post is in partnership with Myntra.