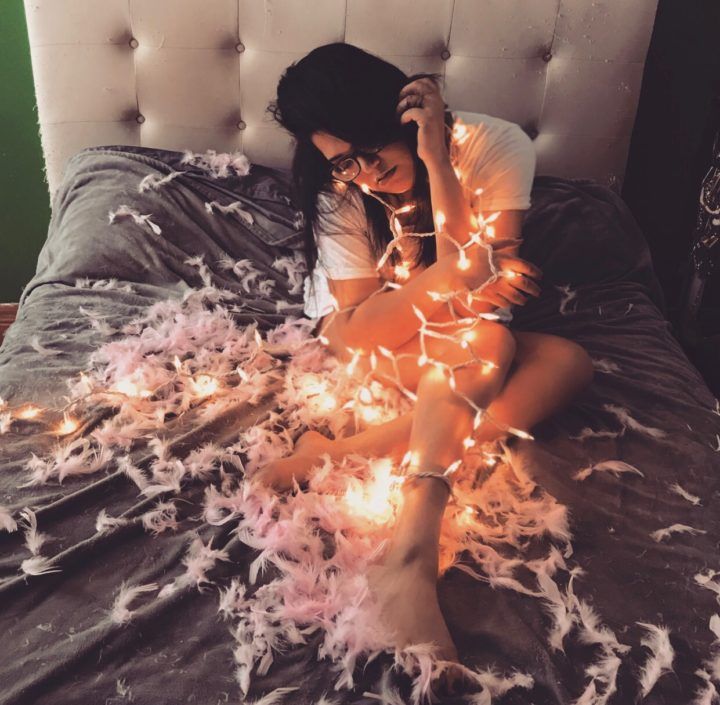 Our favourite LA export – the super talented pop singer Natania Lalwani – is back in town! She's got a brand new single titled "Mess Me Up" which has been steadily climbing the indie charts. What's more is that we can't seem to shake this tune off our minds!
Natania is a singer-songwriter to take note of — this year itself, her music has had some cool airplay on a whole bunch of popular American TV shows like Younger, The Bachelorette and Good Morning America. We first met this cutie in March, when she made a quick pit stop in Mumbai to release her previous track – "Enough", a glowing pop single with a catchy AF hook. She told us all about her inspirations, her writing process and treated us to an exclusive live and unplugged performance of some of her original songs. Watch this happy chirpy interview below!
It's been a cool month since Natania dropped her latest love song and we went straight to source to help us decode the lyrics,
"Mess Me Up is about saying yes to a relationship, even if it's messy and complicated because that's where the magic happens. It's about letting people in, being vulnerable and sharing your mess without judgement and just love."
Press play on the video below and listen to this cute track!
Natania clearly has a knack for writing catchy and memomorable songs and we can't wait to hear more from her. Check out her totally rad Instagram game and follow her on YouTube, Facebook & Twitter to hear more!