Last year I sat and compiled a dream list of Bollywood actors I would like to see together in reel life. While the casting gods have fulfilled only 2 of them yet (which are still in the 'Coming Soon' phase), it's fine because good things take time, right?! Besides, this year had no dearth of fresh pairings either and 2018 also looks quite promising.
Coming back to the year that was, we saw a number of new jodis on screen – while some set the screen on fire with their chemistry, some fizzled to leave any spark, some were not-so-conventional and others were pretty mediocre.
Here's a list of jodis we loved to see on screen, in no particular order:
1. Shah Rukh Khan & Mahira Khan in Raees
This one is a no-brainer because any & every actress paired opposite the king of romance will be a super hit. Yeah, that's King Khan for you, romance is second nature to him. But we do wish there was a li'l more of Mahira in Raees.
2. Shahid Kapoor & Kangana Ranaut in Rangoon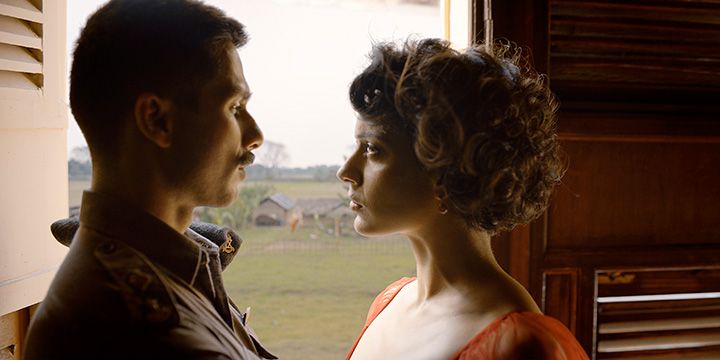 When 2 established actors come together to romance each other under the direction of an exemplary like Vishal Bhardwaj, the Box Office success of a film is secondary. Rangoon may not have been the best 2017 had to offer, but Kangana & Shahid's offbeat pair definitely created an impact.
3. Diljit Dosanjh & Anushka Sharma in Phillauri
One of those unconventional jodis you always second-guess, but love it when they prove you wrong. Anushka & Diljit won many hearts with their tragic romance in Phillauri.
4. Ayushman Khurrana & Parineeti Chopra in Meri Pyari Bindu
Oh come on, they were aww-dorable! Ayushmann is easily one of the most romantic heroes of this generation & Parineeti is super easy to fall in love with. Give them some time, they will grow on you!
Meanwhile, listen to this track:
5. Sushant Singh Rajput & Kriti Sanon in Raabta
Cannot disagree that Kriti & Sushant's alleged real life romance translated supremely well in reel life. We would definitely like to see them together (both on & off screen).
6. Ayushman Khurrana & Kriti Sanon in Bareilly Ki Barfi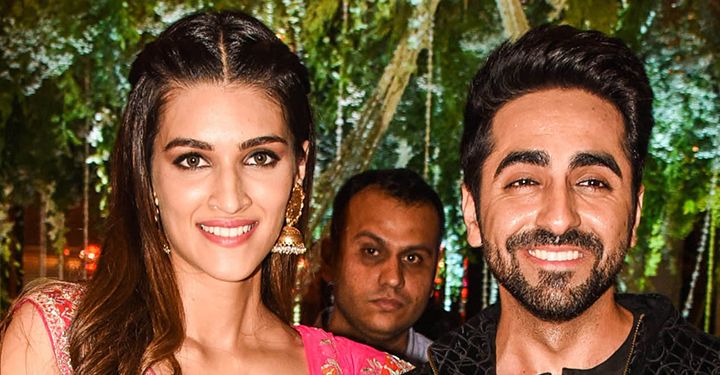 You didn't feel it? No? Then you need to listen to this song ASAP.
7. Varun Dhawan & Jacqueline Fernandez in Judwaa 2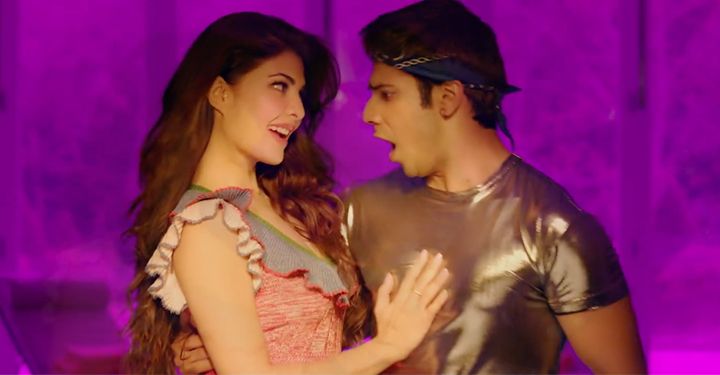 This one screamed HOT! Both Varun & Jacqueline are super sexy and share scintillating chemistry in Judwaa 2. I would love to see them together once more.
8. Sidharth Malhotra & Sonakshi Sinha in Ittefaq
I know I know, they were not paired opposite each other romantically and Ittefaq was no love story. But IMO, this jodi can be further explored and cast together once again.
9. Manav Kaul & Vidya Balan in Tumhari Sulu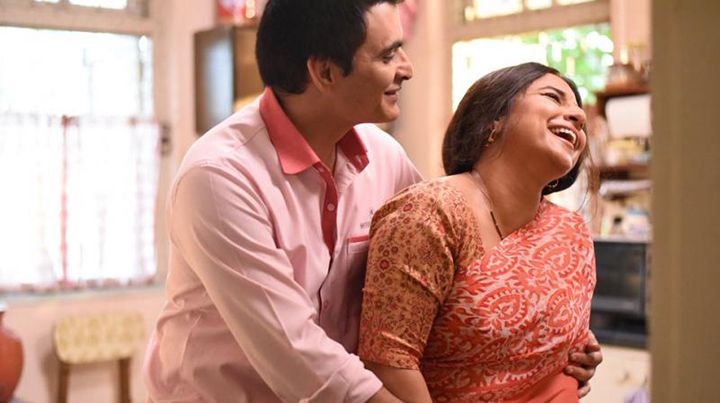 There were no winds blowing here, neither were there any butterflies in the stomach. Sulu & Ashok were easy, cute, relatable & believable – they were the couple you see in your everyday life and secretly yearn for the comfortable equation they share. They were #Goals in true essence.
10. Shahid Kapoor & Deepika Padukone in Padmavati
Any 2017 on screen couple we missed? Let us know in the comments below!