The last week of every year in Goa is always a blur of activity. Before it used to be a flurry of Christmas parties, traditional Xmas-NY dances and New Years' Eve bashes. Now it's all that with a generous serving of epic music fests. Sunburn started things off way back, establishing EDM beach festivals as key entity within the party fabric of Goa. But now it's TIMEOUT 72's moment to shine. And boy, is their light brighter than ever or what!
So wait…what exactly is TIMEOUT 72, again?
TIMEOUT 72 is a 3-day long multi-genre music festival (coz in this world of options, who wants to be restricted to one kind of experience, amirite?)The handpicked line up of live experiences from across the globe is a tantalising mix of different types of music.
And what are these stages and zones we keep hearing about?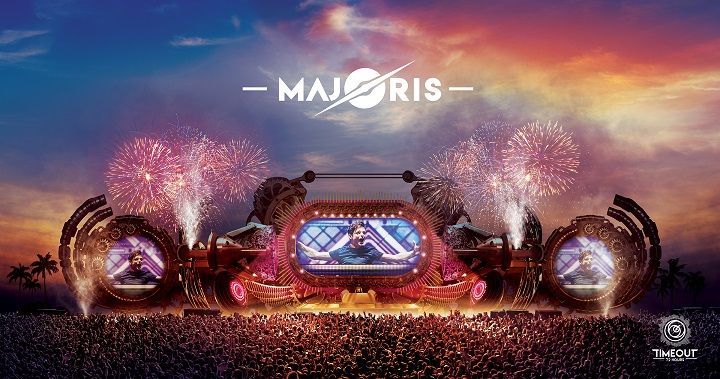 So, there will be 3 stages – the main stage, a.k.a Majoris, which means the biggest and mightiest according to
space theory. The 200-feet wide stage is set to be a multi-sensory experience for all festival-
goers. From C02 blast and pyrotechnics to confetti, blinder lights, SFX and laser, it's going to be an out-of-this-world experience for sure.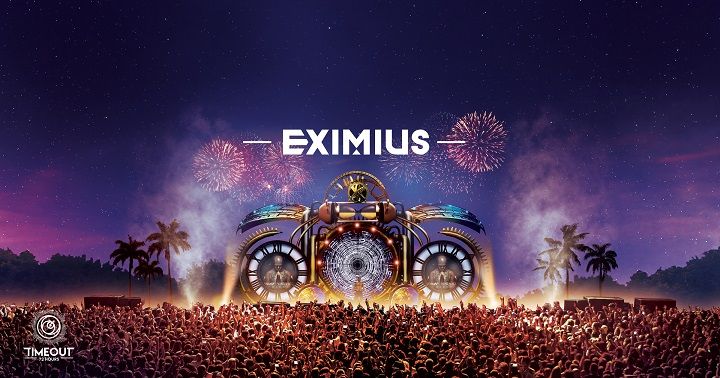 The second stage is Eximius, and will have hundreds of lights illuminating the stage, unlike anything that has been seen before.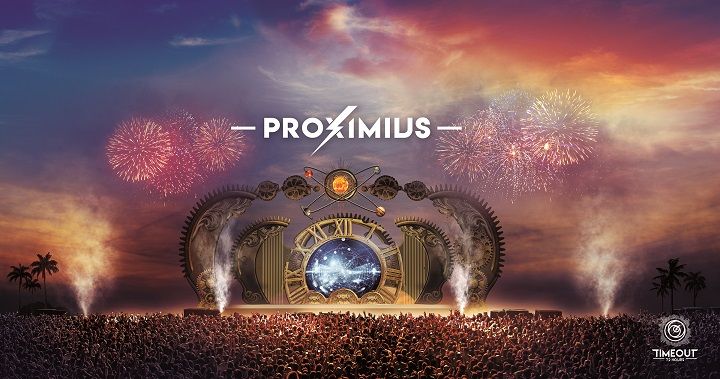 And finally, the live stage aptly called Proximius, considering it's the nearest you can get to a star. All live acts will be here.
In addition, there are food, adventure and chill out zones catered to your every need.
Cool…when, where and who's playing?
Sitting pretty between Christmas and New Year on December 27, 28, 29, TIMEOUT 72 is all set to blow all other music festivals out of the water and for once, we're thinking it's not all talk because the lineup is siiiick and it's set against the Vagator shoreline (made famous by popular Greek restaurant, Thallassa)
With a mix of homegrown and international artists performing live on 3 different stages TIMEOUT 72 is shaping up to be an unforgettable musical experience, all the while cementing Goa's place as the ultimate music destination in India.
Okay, that's amazing and everything, but we want to know who's playing already!
Let's kick off with the headliners and get that out of the way. Jason Derulo, Wiz Khalifa, Martin Garrix are headlining on the 27th, 28th and 29th and besides those bigwigs, there will be live performances by Monica Dogra, Divine, Hari & Sukhmani, Lucky Ali, Prateek Kuhad, and Papon among others.  Also, the psy stage will host the likes of GMS, Skazi and many, many more.
Trust us kids, get clicking, pay up and get your asses to Goa, STAT! And when you're there tag #TimeOut72!
For more updates, don't forget to follow Facebook, Twitter and Instagram. And you can buy your tickets on Insider, Paytm and BookMyShow.
This post is in partnership with TIMEOUT 72.