No men's wardrobe is truly complete without any green in it, and with it being the colour of 2017 as well, you've probably seen a lot of it all around. Although it has the ability to make you look trendy AF, it's quite tricky to get right, and let's face it, no one wants to look like Kermit The Frog. And so, we've styled 4 looks using jackets that are of different shades of green, which are paired with other autumn/winter hues, giving you the perfect look this chilly season:
1. Green Camo Insulated Down Coat –
As you can see, this Green Camo insulated down coat is slightly larger than a regular coat and due to the insulation it provides, it's a little bit thicker too, so it tends to give your upper body a bigger and broader feel, which works great for this look because, being worn over a dark grey t-shirt, which is worn over a blue shirt, with slim fit black jeans and blue shoes, gives your lower body a nice tapering effect which is required to off-set the coat.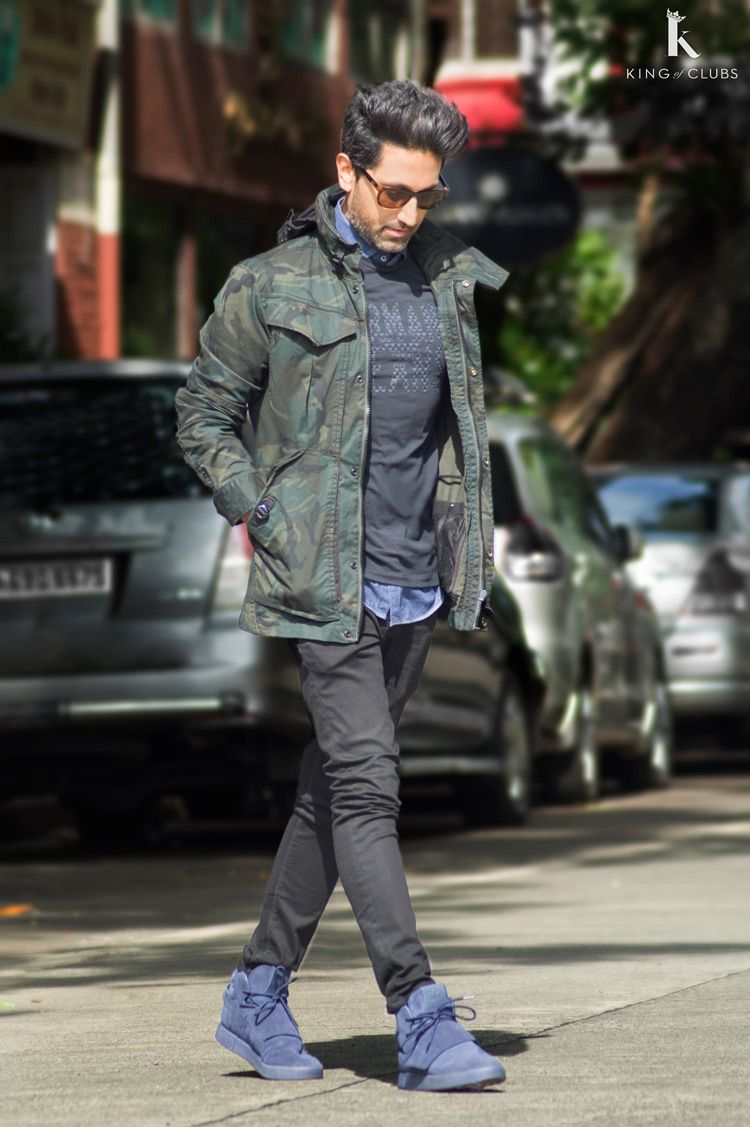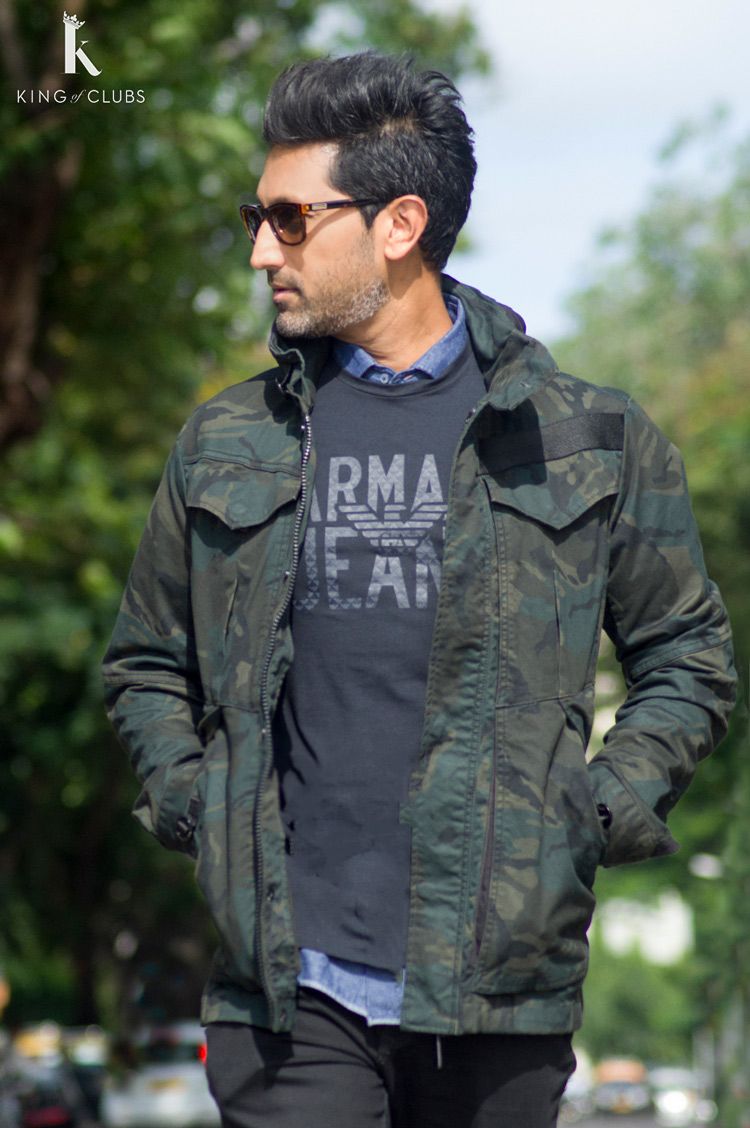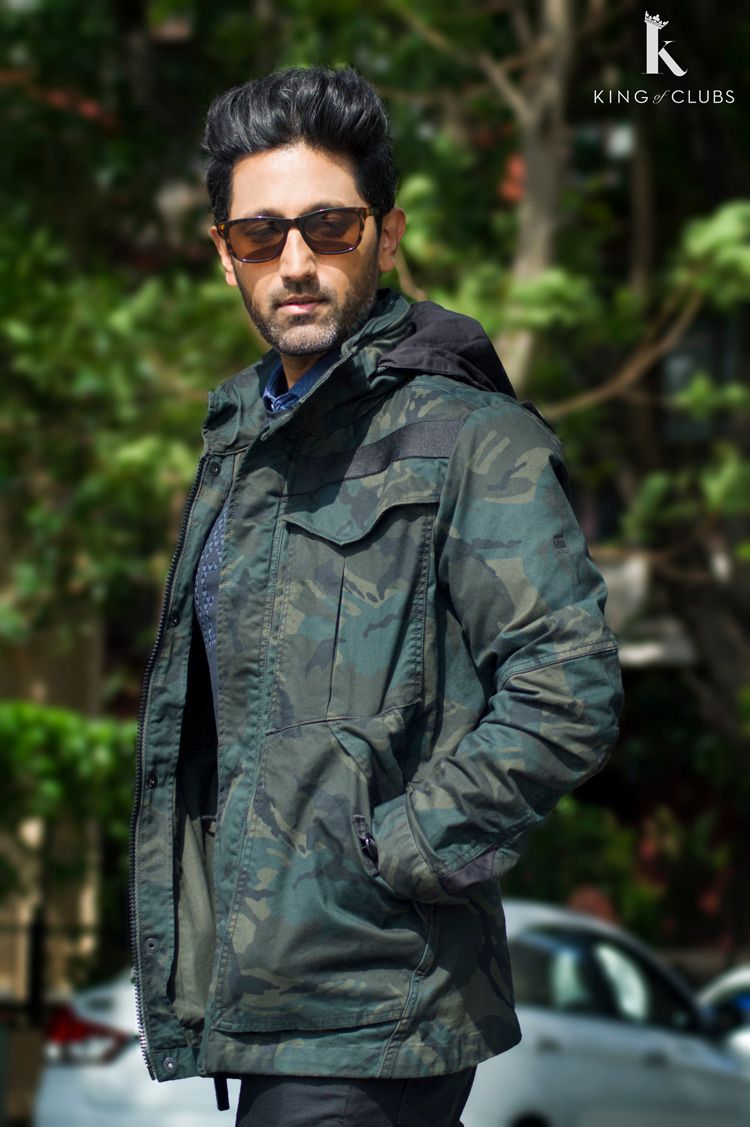 Green Camo Insulated Down Coat by G-Star Raw.
T-shirt by Armani Jeans.
Blue Shirt by Zara.
Black Denims by G-Star Raw.
Blue Shoes by Adidas.
2. Green Camo Blazer –
Here, having layered a white V-neck with a Green Camo blazer pulls all the attention to its self, pairing it with cream denims gives you an amazing semi-causal look, while sticking to neutral tones (which is very important, unless you want to look like a Christmas tree :p). Finish it off with a pair of white high-top trainers that go perfect with the white t-shirt, and contrasts great with the cream denims, giving you a very versatile look, perfect for any occasion!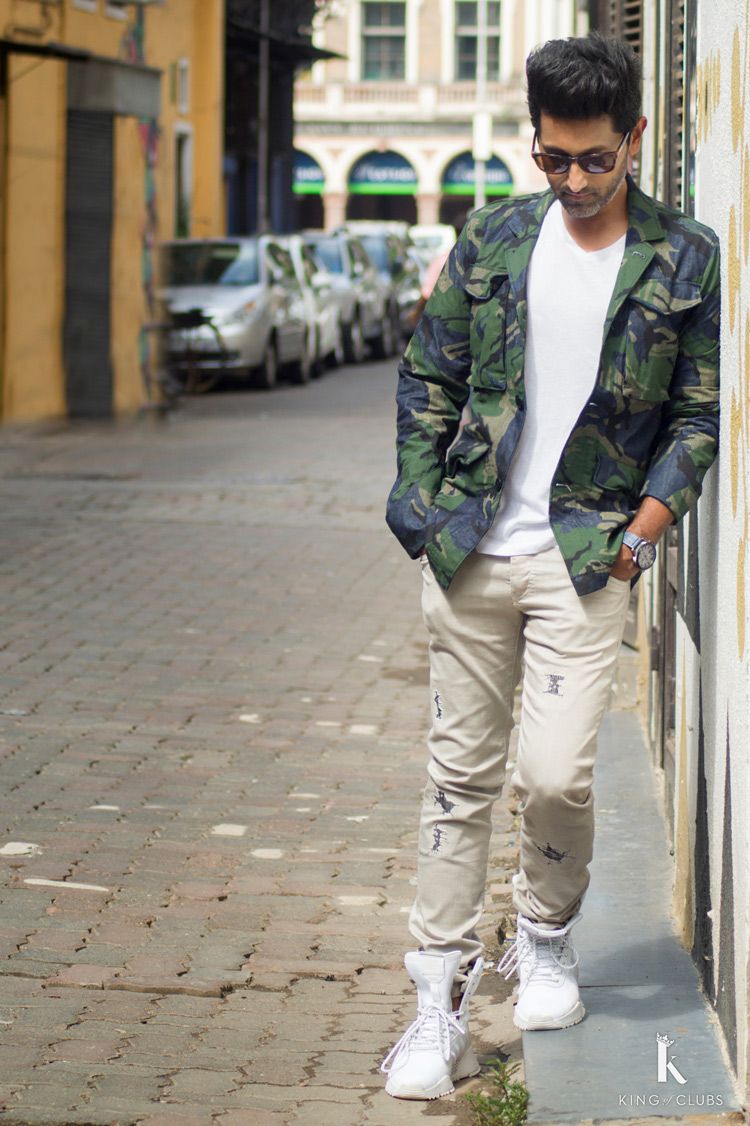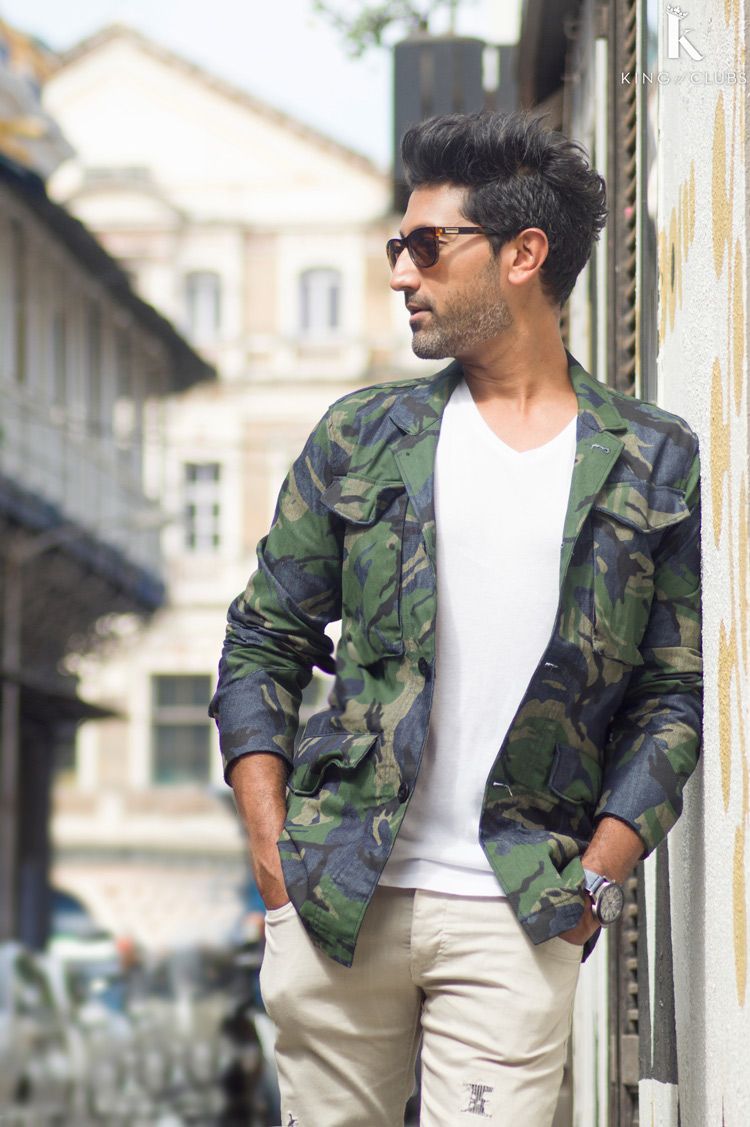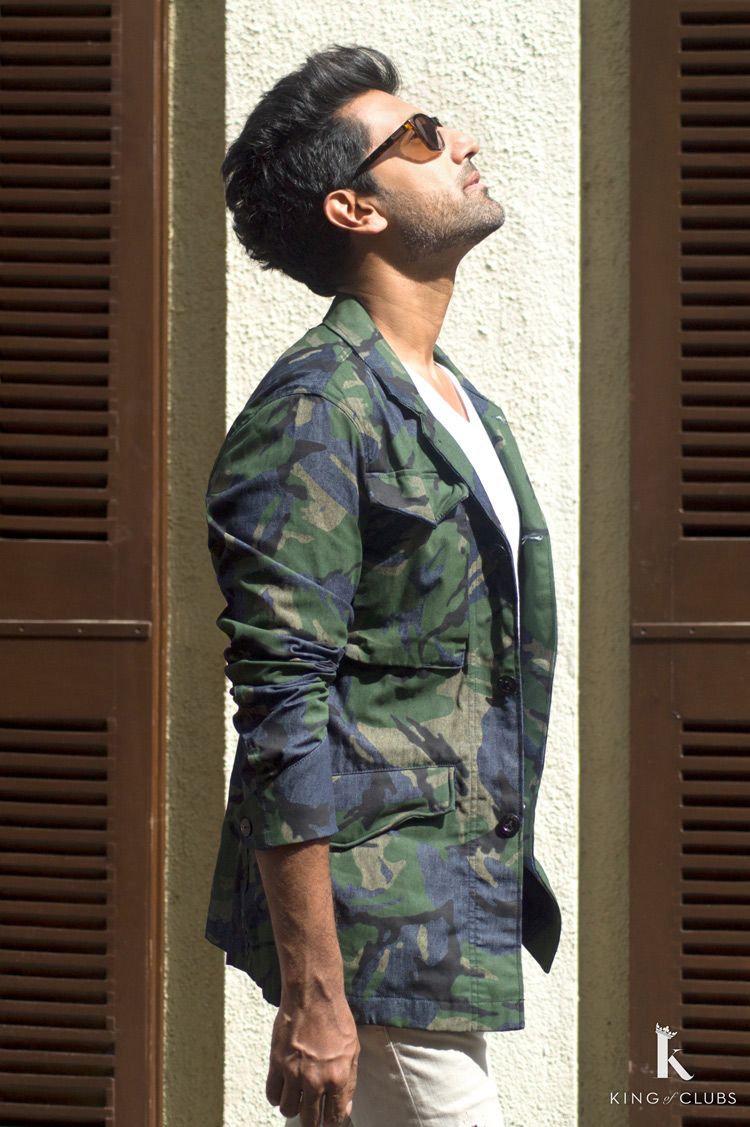 Green Camo Blazer by G-Star Raw.
White T-shirt by Zara.
Cream Denims by Armani Jeans.
White High-Top trainers by Adidas.
Watch by Diesel.
3. Adidas Originals Split Khaki Camo Windbreaker –
With Street Style on the rise, this Athleisure look fits perfectly into our hectic lifestyles. It's not only super comfortable, made from  light and durable polyester material, but it looks kick ass too! Here as you can see we have made sure to stick to the hues and shades that compliment the jacket, by styling it with a white t-shirt, dark green chinos and green sneakers, lending a monotone feel with a dash of white.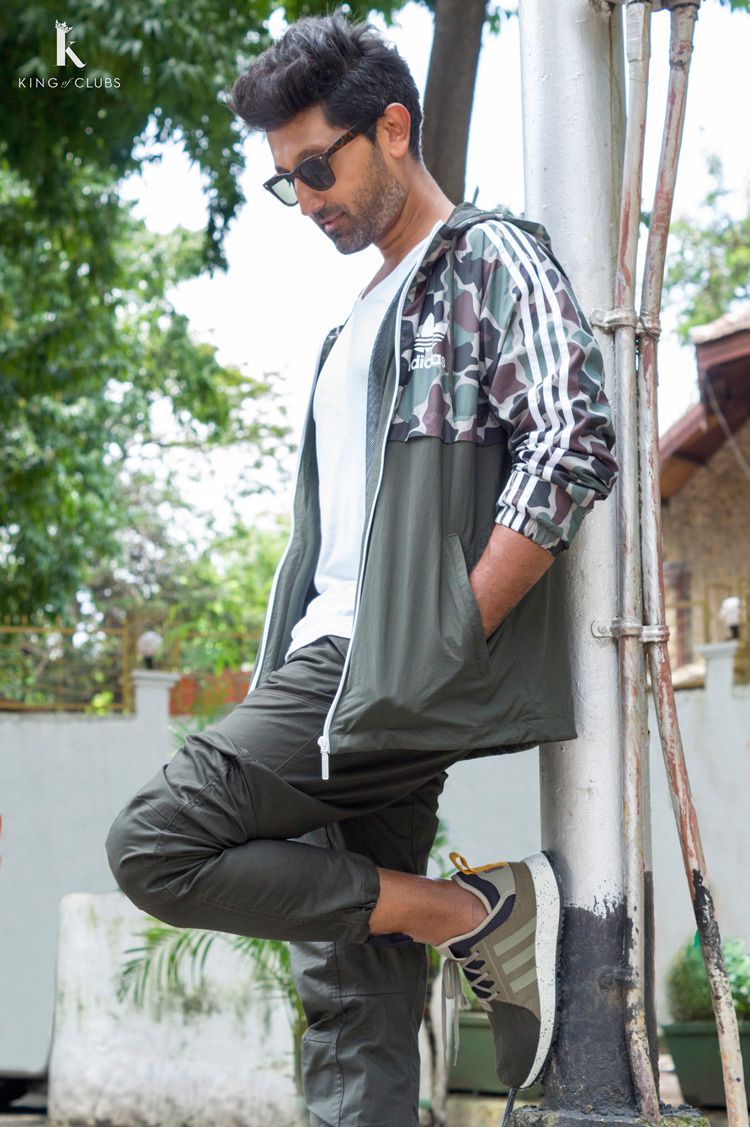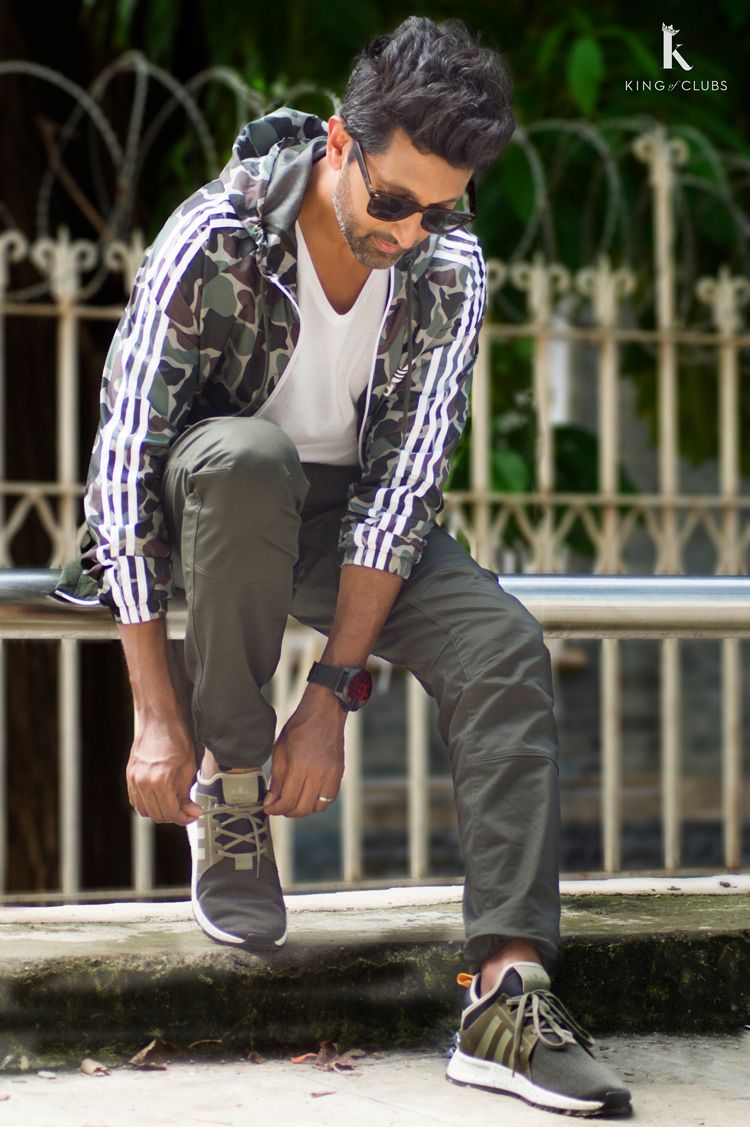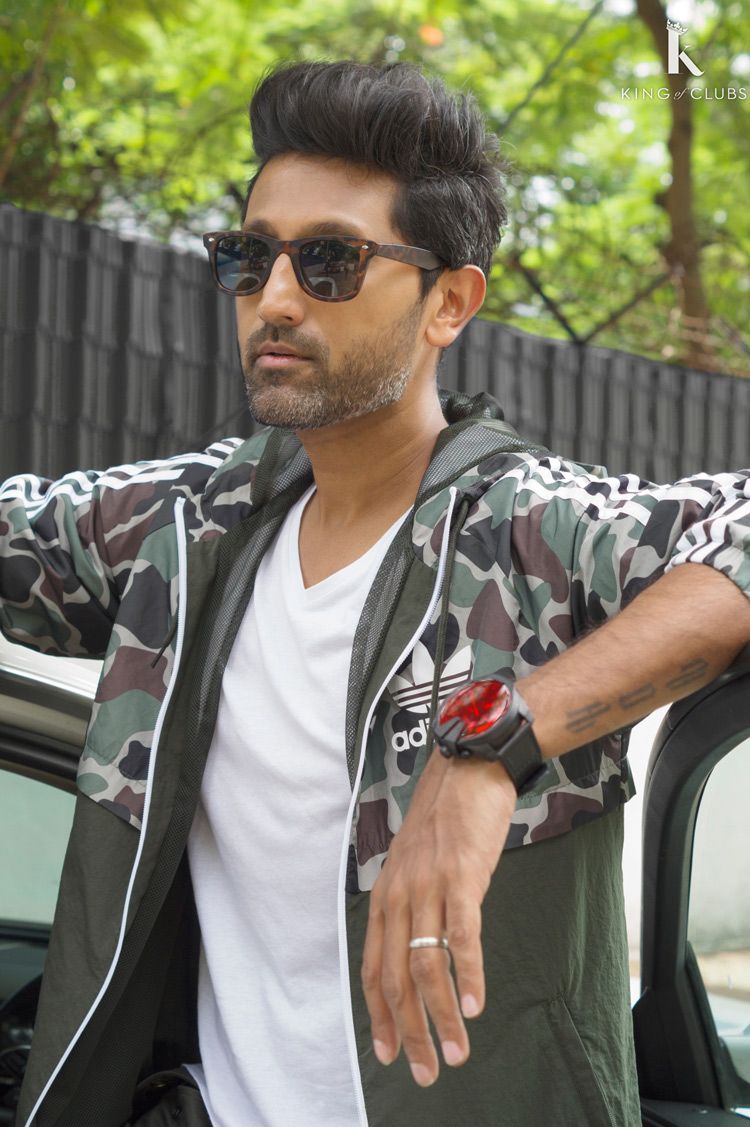 Split Khaki Camo Windbreaker by Adidas.
White V-neck by Zara.
Dark Green Chinos by G-Star Raw.
Green sneakers by Adidas.
4. Olive Green Fleece Jacket –
In this look, the navy blue V-neck works perfectly to break the tone of the olive green jacket and the light grey chinos, adding just that lil bit of contrast that it needs! Finishing it off with a busy Camo Adidas back-pack and these earthy brown shoes, you're sure to turn heads as you walk by!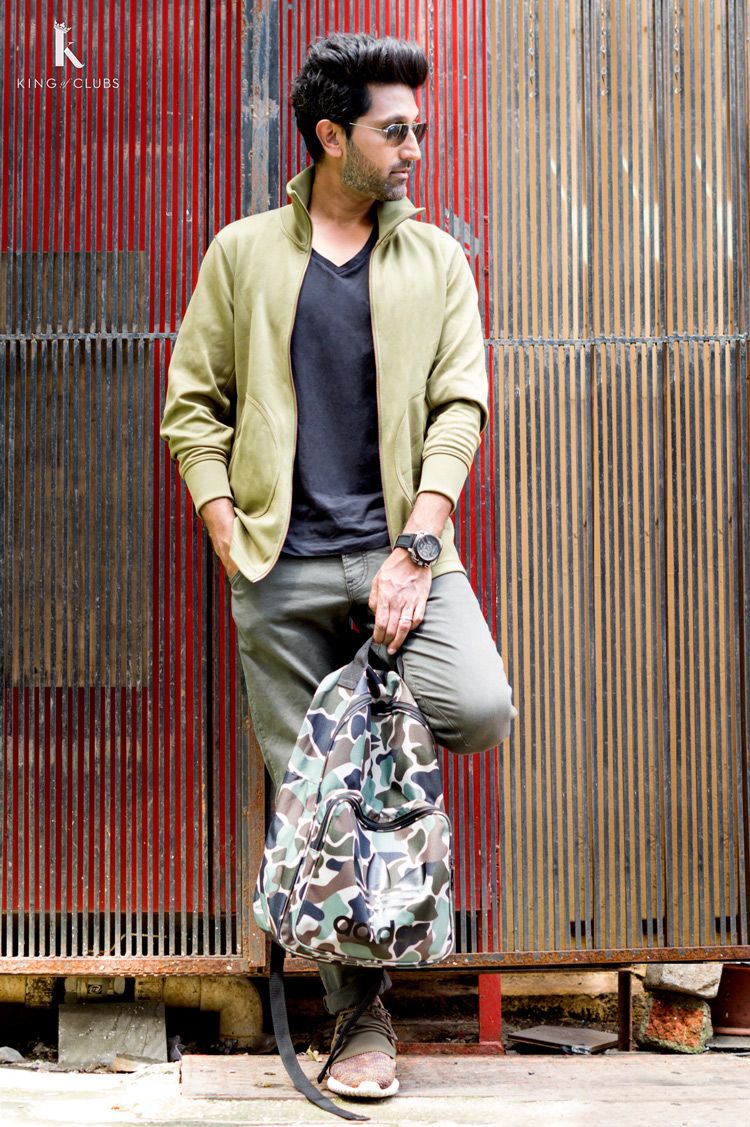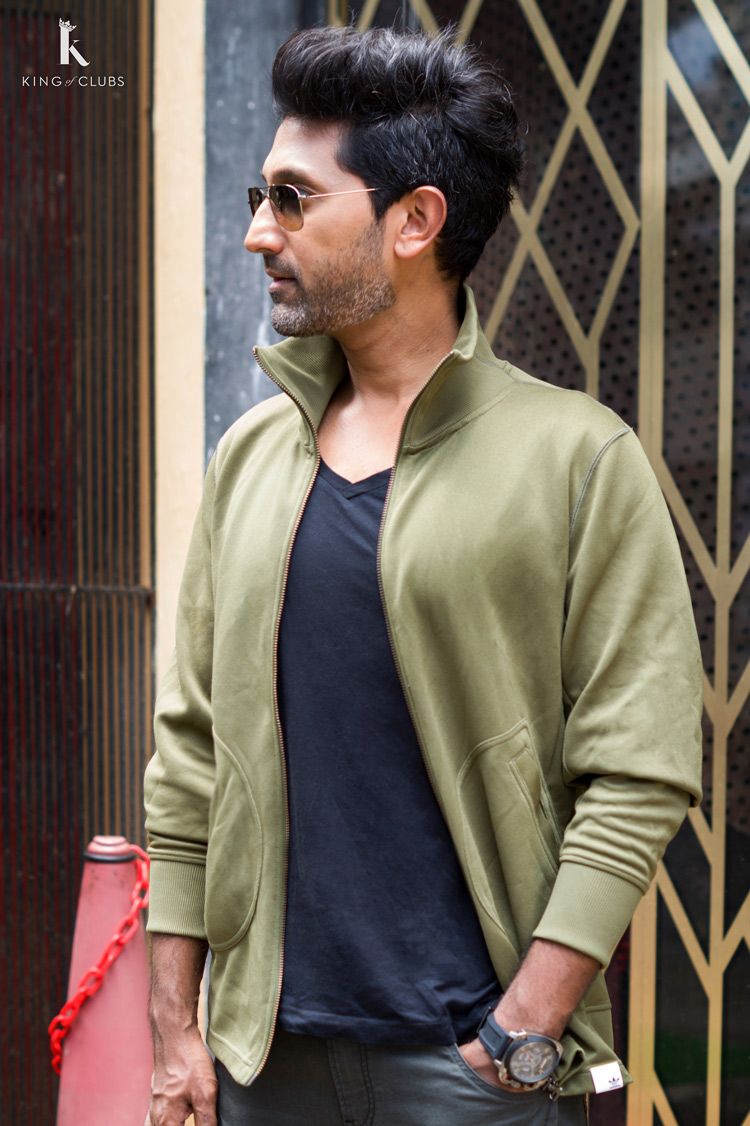 Olive Green Fleece Jacket by Adidas.
Navy Blue V-neck by Armani.
Chinos by G-Star Raw.
Shoes by Adidas.
Stylist – Prashant Mangasuli.
Photographer – Harshal Shah.
Hair & makeup – Nancy Sutaria.
For more inside scoop on men's fashion, lifestyle and nightlife in India and around the world, follow me on @kingofclubsin on Instagram, Twitter, and Facebook.