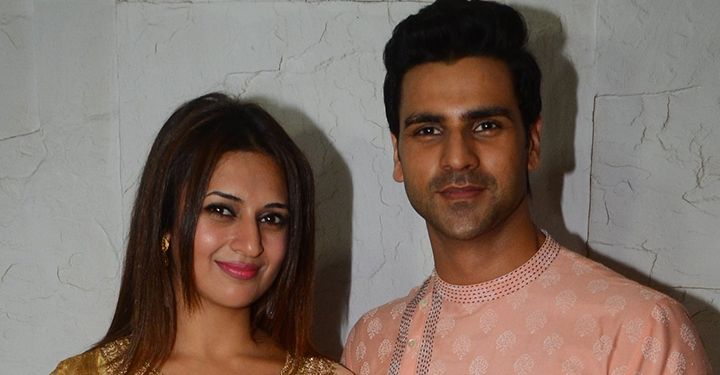 Vivek Dahiya and Divyanka Tripathi's sweet love is a reminder to many of us that true love still exists. They are both so hopelessly romantic with each other that it fills our heart with joy just by seeing them together. Recently, Divyanka turned a year older and her hubby didn't leave any stone unturned to make it extra special for his lady love. The couple were in Thailand for an event but they decided to extend their trip & celebrate Divyanka's birthday in the foreign locale.
And boy was it a fun trip! Recollecting their holiday, Vivek said:
The entire trip was dedicated to doing everything Divyanka loves and the highlight definitely were our underwater adventures.  We love going to the Far East because of all the water activities and scuba diving had been on our bucket list for long.  And yes one of the best highlights of the trip was Finding Nemo, which Divyanka says was the best gift she could have gotten this birthday.
And Divyanka couldn't stop gushing about the endless surprised & gestures Vivek had planned for her!
From having a limousine pick us up at the airport and staying in a luxurious suite in Bangkok to the island hopping and scuba diving adventures, every step of this trip had been a surprise for me.  Vivek had our entire room decorated for my birthday as a cake awaited me at midnight!  Then on my birthday day itself, Vivek pampered me with a spa, a special high tea and shopping!
Uff! A queen deserves a king and Divyanka found hers long time ago. She said:
I'm amazed at the fact that how well Vivek knows me.  He knows exactly what will make me happy.  This trip was completely relaxing for me as I didn't have to put my brain and head into the planning at all.  I just had to go along and he had taken care of all the planning!  Any spa would be lesser relaxing than the amount of relaxation I got, thanks to Vivek's meticulous planning. This birthday has to be my best one ever as Vivek made me feel like a queen!
Check out a few pictures from their trip here:
Check out more pictures from their trip here.