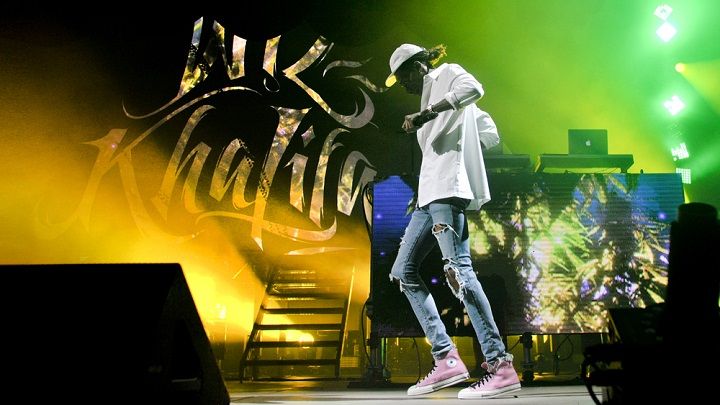 This year has probably been one of the craziest years for fans of international artists. India played host to many of them making their debut performance here. From killer artists to epic music festivals, 2017 saw it all and we were left wondering if it could get any better. Enter Time Out 72! With probably one of the best line-ups of the year, with headliners like Jason Derulo, Martin Garrix and Wiz Khalifa this gig is one we sure as hell wouldn't miss!
Before his debut performance in India, team MissMalini had the chance to catch up with none other than Wiz Khalifa and we asked him 12 questions. Here's what he had to say!
1. Your first album was back in 2006, at a really young age. How has your music and lyrics evolved since then?
My process changes here and there. Every song is different and I don't like to attack each track with the same method. Every part of my story has an influence on what I create.
2. Where do you get your inspiration from and what keeps you occupied in your downtime?
My family and the people around me keep me focused on what's important and the music just comes from that. The second I'm not working, I'm with my son. He is everything to me!
3. After delivering one hit after another, how do you deal with the growing expectations and does failure bother you at all?
Failure doesn't bother me but, I don't always choose to look at it as a failure. I love doing what I'm doing and sometimes people love it and sometimes they don't. No matter what, I'm going to be me and make music and art that I want to make.
4. You and Snoop Dog have an amazing equation that the fans just love! How much do you think both of you contribute to each other as performers?
I love Snoop and I have always watched him while I grew up and, remember regarding him as an example of what rap should be. I think when I was coming up, he was looking at me as an example of where rap is now. So to be friends with him and make some really dope music together has been a dream come true.
5. It's going to be your first time in India, was there any difference in preparing for your set as compared to any other country?
Every show is about the people. Once I'm there, I'll know what the fans want to hear and see from me and then, bring it!
6. Have you heard of Bollywood and have you had the chance to explore the Indian music scene?
Yes, I have heard about Bollywood. I don't know a ton about it but it looks pretty dope! I listen to every kind of music and don't have any favourites. I love having a diverse playlist.
7. Since it's your first time in India, do you have any pre-assumptions about the audience and what are you looking forward to the most?
I never like to make any assumptions. I consider myself lucky to, get to travel the world and meet my fans. So I'm just excited and want to stay in the moment so that I can come away with my own experiences. I'm actually looking forward to meeting my fans and putting on an amazing show for them.
8. You've had many collaborations over the years, any plans on collaborating with any Indian artists?
I don't have any specific plans at the moment, but I'm always open to working with dope artists, no matter where they're from.
9. Tell us about your new album, Rolling Papers 2 and how it's different from its prequel?
The title isn't final but this next album is definitely a representation of my growth as an artist and a person. The core fans will for sure connect to the music but, I think the lyrics and topics have really changed. I've grown and experienced new things in my career and personally, like being a father.
10. How has the journey been so far and did you always envision yourself being such a huge artist?
It has been really fun, getting to travel around the world and share my music with different people is my dream and I'm living it. I always knew I wanted to be doing what I do, but it's the fans that took it to the next level.
11. Going back to the time you started, what are some of the memories you look back at?
All the stories from the road, when it was just me and my Taylor Gang homies is something I'd never forget. Back when we didn't have a bus and we were just doing everything we could, to get people to hear our music. Those are the moments I look back on.
12. Before we sign-out, how would you sum up your music and what is the one advice you'd like to give budding musicians?
I'd say you could sum up my music as 'super tight and dope' and my one advice to new artists would be, 'don't quit'!
We can't wait to catch Wiz Khalifa live as he performs for the first time in India, at the Time Out 72 festival in Goa! Who are you looking forward to see performing live in India? Let us know!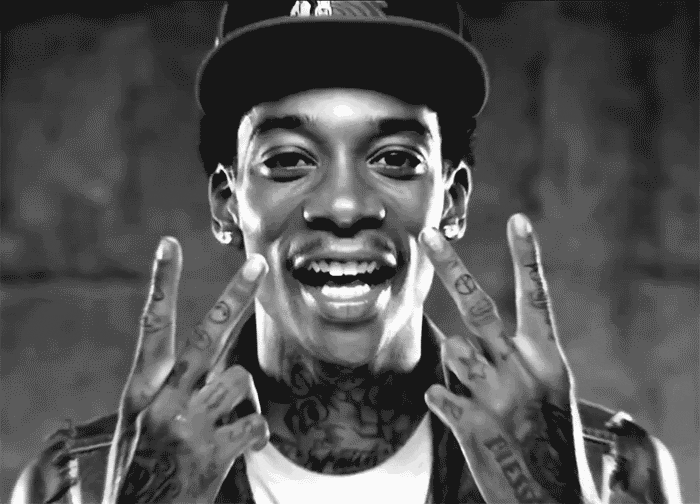 Follow @missmalinilifestyle to stay updated with the latest buzz.