Actress Surveen Chawla is currently in a happy space professionally as well as personally! She had exchanged vows with her entrepreneur beau Akshay Thakker in 2015 in Italy, which was revealed recently.
It's learnt that Surveen met Akshay through a common friend in 2013 and soon after that, they fell in love. They got married in 2015, with only family and a handful of friends in attendance. It was Surveen's dream to have a white wedding in a chapel located in a picturesque castle and Italy seemed like an apt choice.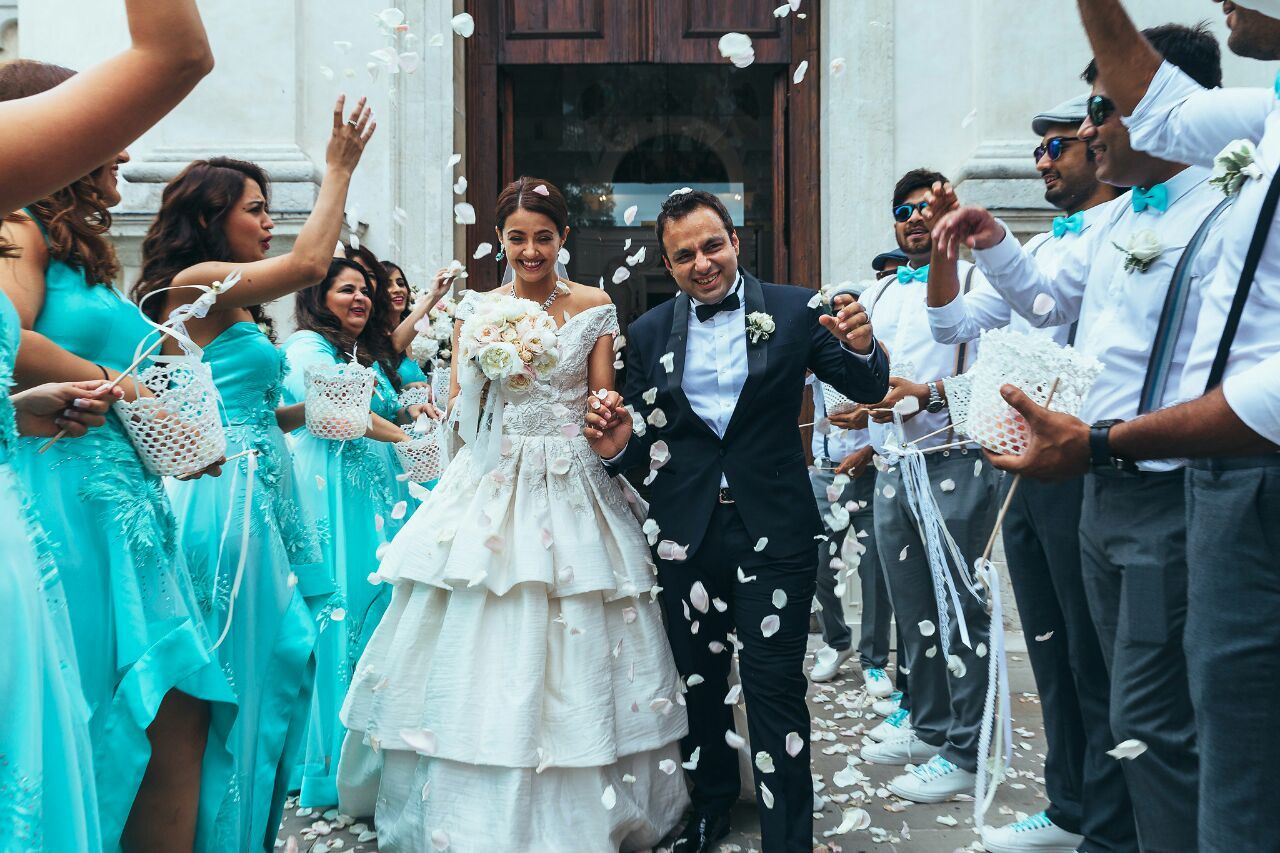 From clothes to the décor, from invites to the wedding destination – Surveen had personally planned and designed everything according to their taste. They wanted it to be royal yet simple.
Surveen informs, "I handpicked and curated everything myself personally. In fact, I wanted everything to have a personal touch as It was an extremely personal affair and I was hands-on everything. While working and honouring work commitments, I was also getting things arranged simultaneously."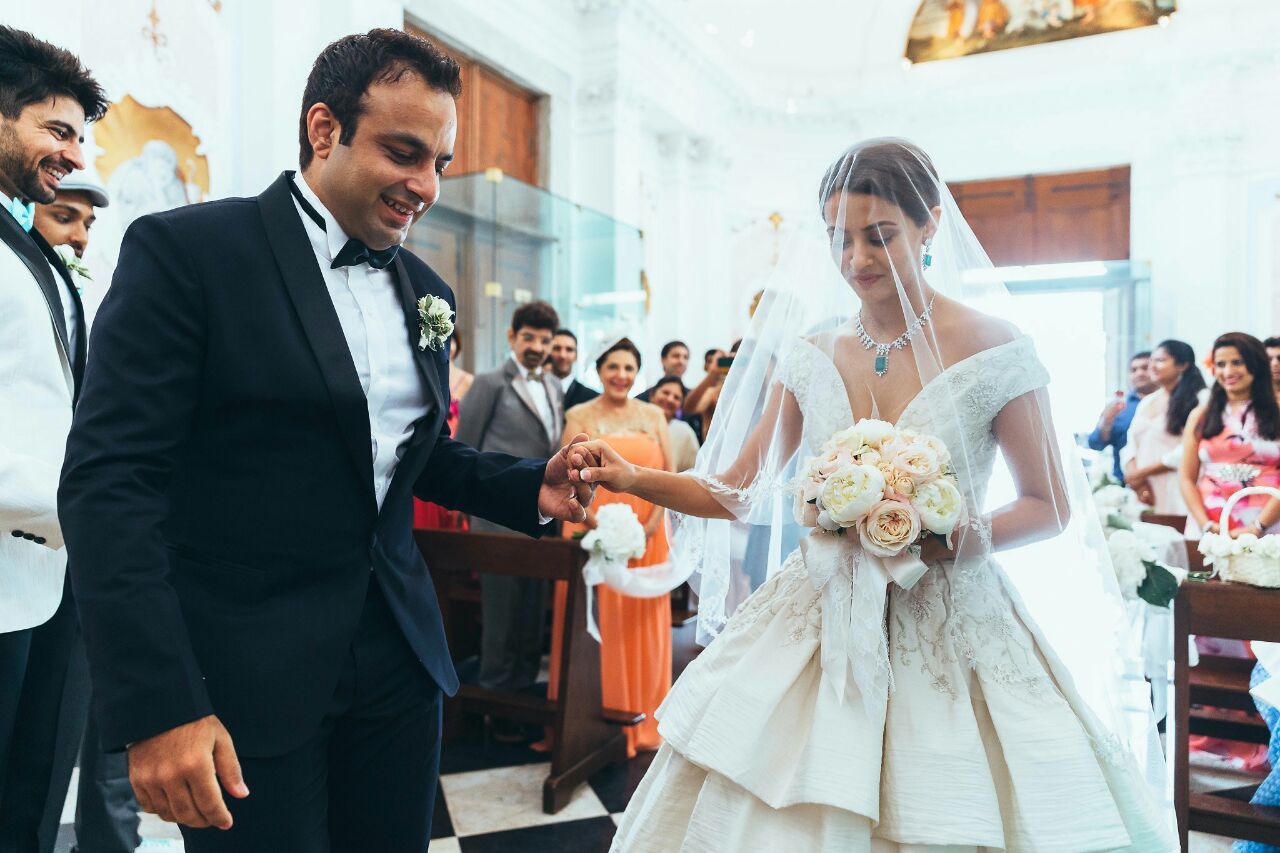 She reveals "We handpicked, decided and decoded everything ourselves. The location, Castel Brando, in the Veneto region located in Northern Italy, had a chapel inside which was a rare find and it felt as though it was almost tailor-made for us. We had the entire castle to ourselves for the span of the wedding."
Sharing details, she adds, "It was a 2 day affair, starting with the night prior to the ceremony, where all friends and family had prepared a sort of a Show(skit) for us ..The next morning was the symbolic ceremony where we exchanged vows. After which we had a luncheon followed by an evening reception where close friends n family gave their speeches and ended it with Punjabi Bollywood dance night!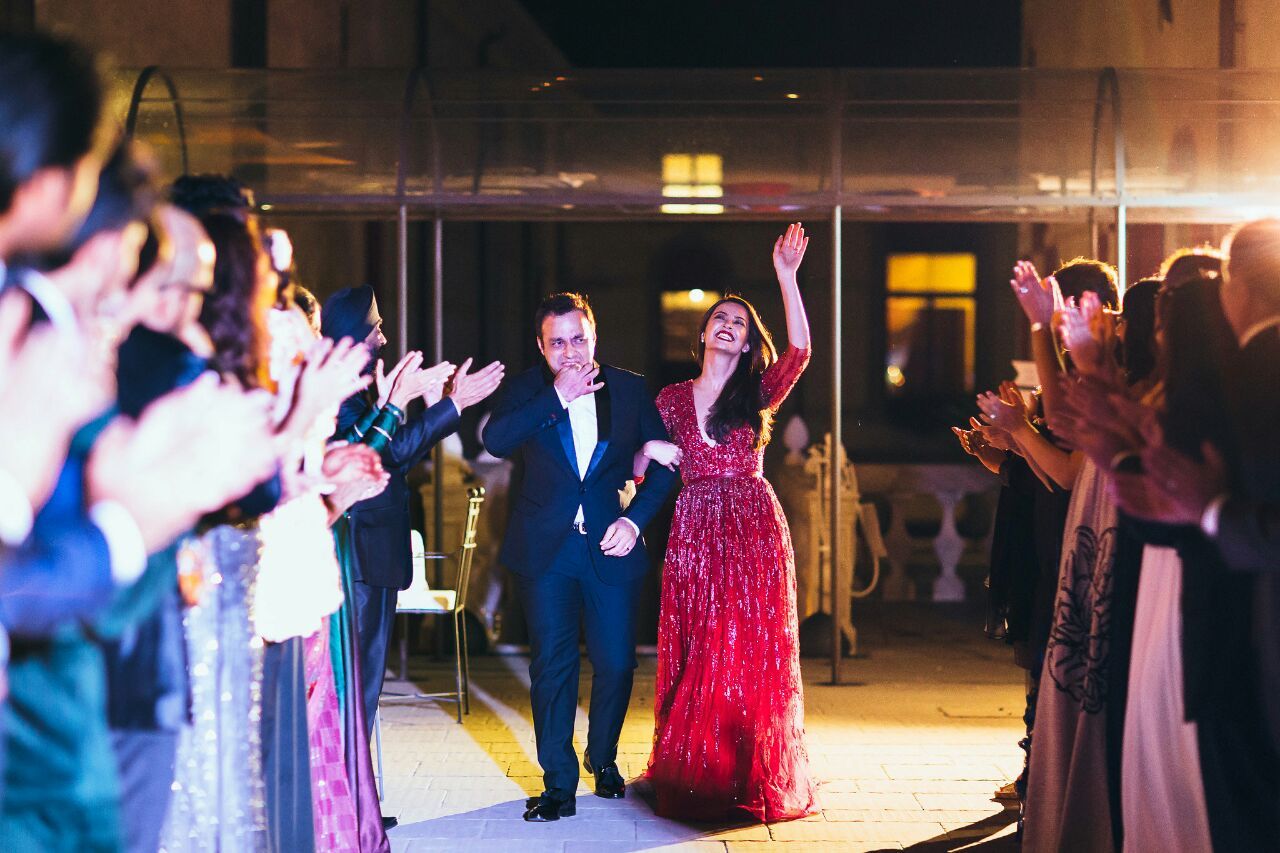 An excited Surveen shares, "I couldn't have asked for a better partner, a companion who makes me a better person with every passing day. Being in love feels beautiful! Being married……even more!!! You just know it instantly when it feels right! We wanted it to be a very low key private and personal affair, like I always dreamt of. We kept it private for a while and were waiting for the right time to announce, which couldn't have been more perfect than to bring in this New Year. Seeking the love and blessings of all my well-wishers and fans to celebrate the most precious day of my life with them."
Congratulations to the couple!