7 Reasons 2018 Is Going To Be A Huge Year For Car Enthusiasts In India
Atmaj Vyas , 05 Jan 2018
With India's growing economy, it's no surprise that global auto players have shifted their focus towards the Indian market. With various companies setting up shop here and even more looking to expand in India, we are constantly treated to new entrants and variants of pre-existing cars. In that vein, it makes sense that 2018 is going to see a lot of heavyweights jumping in the ring to get a piece of the pie that is the booming automobile sector of India.
Here's a peek at what's in store for us this year!
1. Lamborghini Urus
An SUV probably isn't the first thing that comes to your mind when you think Lamborghini, but then again, they do love surprising us. The Urus was launched on December 4, 2017 and has already been slated for release in India early this year. That said, you'll definitely be in for a long wait time.
Under the hood: 4.o- litre, twin-turbo V8 petrol engine that generates 650 PS and 850 Nm of torque. It comes with an 8-speed automatic transmission fitted with AWD. Here's the real kicker, 0-100 in 3.6 seconds and a top speed of 305 kmph!
2. Jaguar E-Pace
The E-Pace is a compact SUV from the British car manufacturer and is a new entrant into the Indian market. It's a ferocious-looking car and the chatter is that it has been aggressively priced in order to make a larger mark and help solidify Jaguar's roots in India.
Under the hood: 2.0- litre, turbocharged inline 4 engine that generates 250 PS and 185 Nm of torque or 300 PS with 221 Nm of torque. It comes with a 9-speed automatic transmission and comes with AWD.
3. Mercedes-Benz-S-Class Maybach S650
Taking luxury to new and powerful heights, the S-class brings the power of the S650 to the Maybach lineup. Previously available in the S500 model, the S650 will be entering the market as one of the most top-end luxury cars to come out of Mercedes-Benz.
Under the hood: 6.0- litre engine that generates 530 PS and 830 Nm of torque. It comes with a 7-speed automatic transmission and default RWD.
4. BMW i3
After the launch of the extremely futuristic i8 sports hybrid, BMW is all set to launch the i3 in India. This little cousin of the i8 is the hatchback entrant to the 'i' series. We are yet to see what price point BMW plans on launching this one at. But it's a definite for collectors and hardcore BMW fans.
Under the hood: 650 cc, 2 cylinder gasoline engine/ electric that generates 168PS (unconfirmed for Indian markets).
5. Jeep Renegade
The Jeep Renegade is the compact SUV from American SUV maker, Jeep. It will be Jeep's second launch in India. With significant thought and heritage in its design, it is certainly a car that we will see rise to popularity quite quickly. Jeep has already mentioned an aggressive pricing strategy and its target for this one seems to be the young adventurers with a knack for off-roading.
Under the hood: 3 variants planned for India. 1.4- litre turbocharged, 1.6- litre and a 2.0-litre multijet engine. The transmissions are either a 6-speed manual or a 9-speed automatic.
6. Audi Q8
This is more of a rumor than a confirmation, but little birdies have been talking and car watchers have said that they've seen the Q8 being tested out on Indian roads. While little is known about this car in terms of specifications, it is considered to be Audi's direct answer to BMW's X6. From the pictures though, this car looks epic and we can't wait for more details to drop. Expect it in the latter half of the year though.
7. Tesla Model 3 and Tesla Model X
Tesla's entry into the Indian market is all but guaranteed this year. With the company starting off with their Model 3 and Model X cars, we can all finally get our hands on these cars that have been creating such a worldwide buzz. These electric cars are all set to shake up the Indian market despite there not being a high demand for electric cars here yet. While the Model 3 is a sedan sized car, the Model X is a full-fledged 7-seater SUV.
Under the hood: The Model 3 has a rear electric motor that pumps out 258 PS and comes with 2 battery variants. The Tesla Model X comes with a dual motor AWD that pumps out 260 PS(front) and 260 PS (rear) and another variant with 260 PS (front) and 503 PS (rear).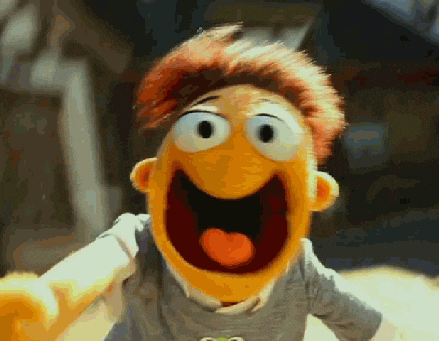 2018 is already shaping up to be an amazing year for the automobile industry and our excitement knows no bounds. Which car are you dying to get your hands on? Let us know in the comments!
Head on to @missmalinilifestyle to never miss a beat!