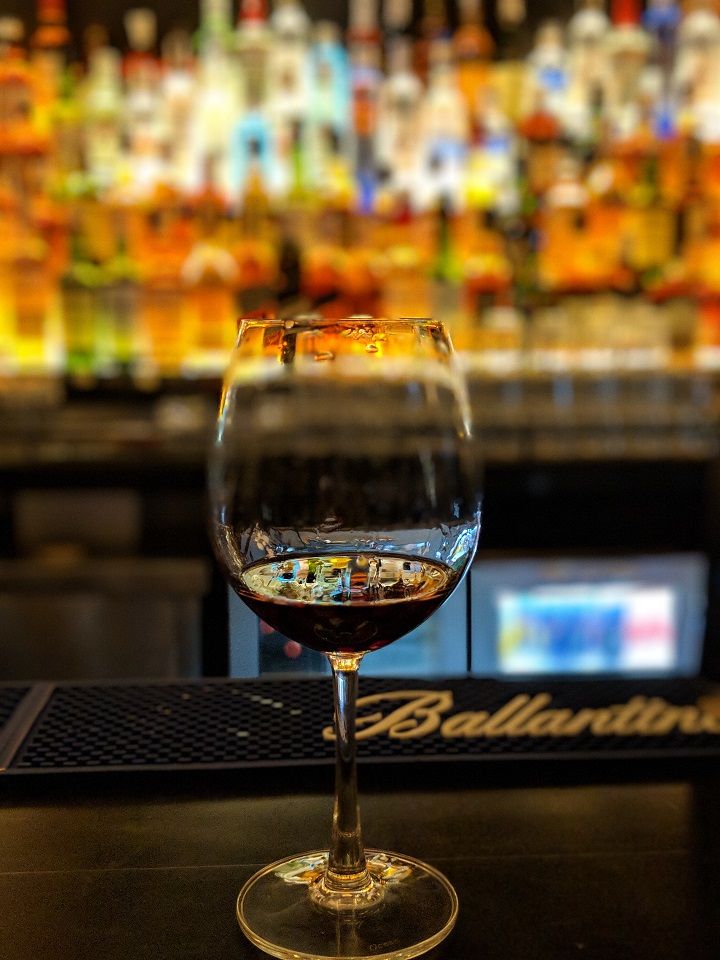 Are you an aspiring wine sommelier? Or just a plain wine lover? Then we've discovered just the place for you. The Wine Rack is everything wine, and we love it! Let's give you all the deets about this without any further ado. We were invited to experience their 300 plus selection of wines across 35 regions across India and the globe. This was complemented by an incredibly creative menu curated and designed by the famous Australian celebrity chef Sarah Todd.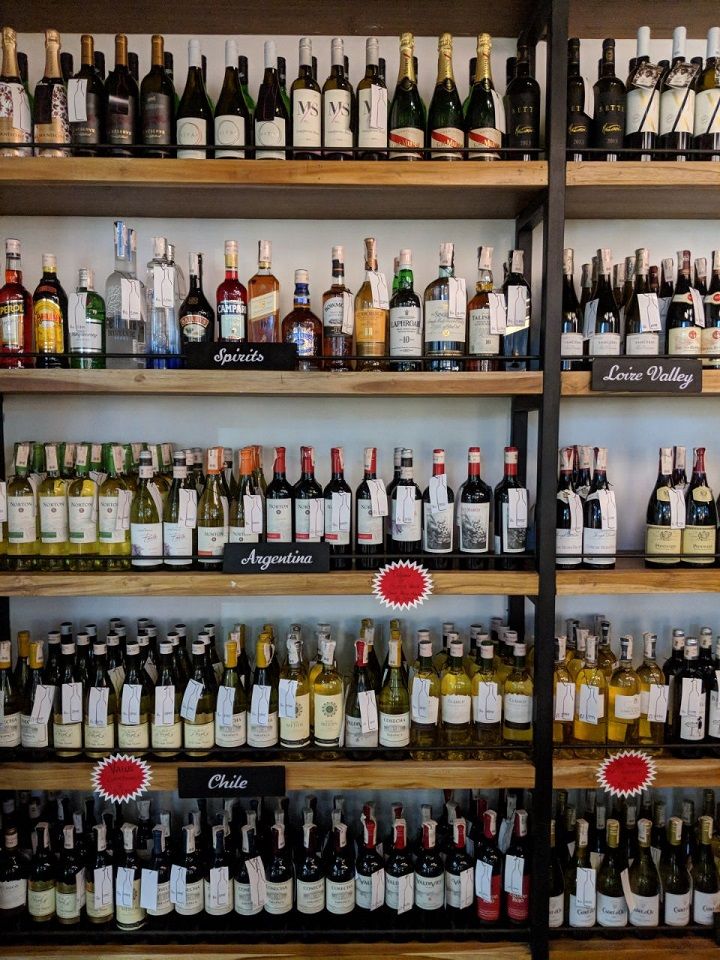 The Food
The crafted menu was her version of the combination of old world and new. Some of the highlights of the menu were Sarah's take on Indian street food.
One such dish was the karari roti, which we absolutely loved. You'd be surprised how well it pairs with the wine served.
We also tried the wine infused duck kulchas that paired very well with a glass of red.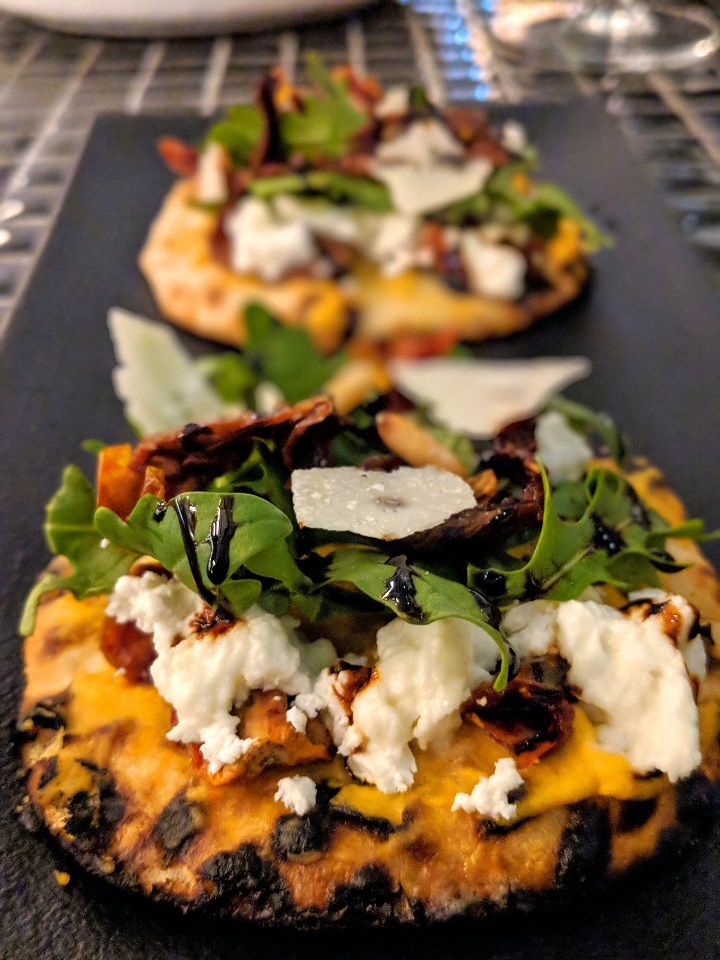 A fan of cheese, are ya? Well, you'd love the goat cheese churros with truffle cream and chilli dip. They spun the classic sweet churros around and made them savoury. And it went well with all wines!
For dessert, while we tried a couple of options but what we really loved was the pavlova with chocolate mousse and drunken strawberries. Pavlova, for the unfamiliar, is basically a meringue filled with cream and fruits. It was so light and creamy. Extremely delish!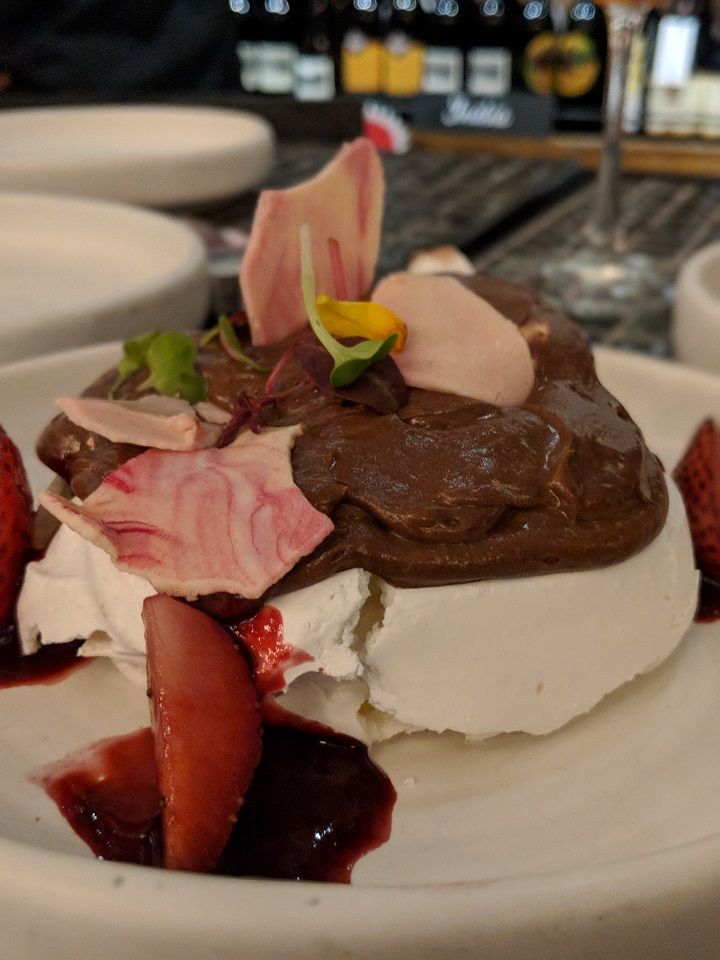 Wine Here, Wine There, Wine Everywhere
We then went to tasting some really unique wines. We were warmly hosted by India's leading niche hospitality entrepreneur, Ashish Dev Kapur. The genius behind a lot of successful projects like Dimsum Bros, Whisky Samba (Gurgaon), Yo! China, and Antares (Goa) personally took us through the impressive collection of wine.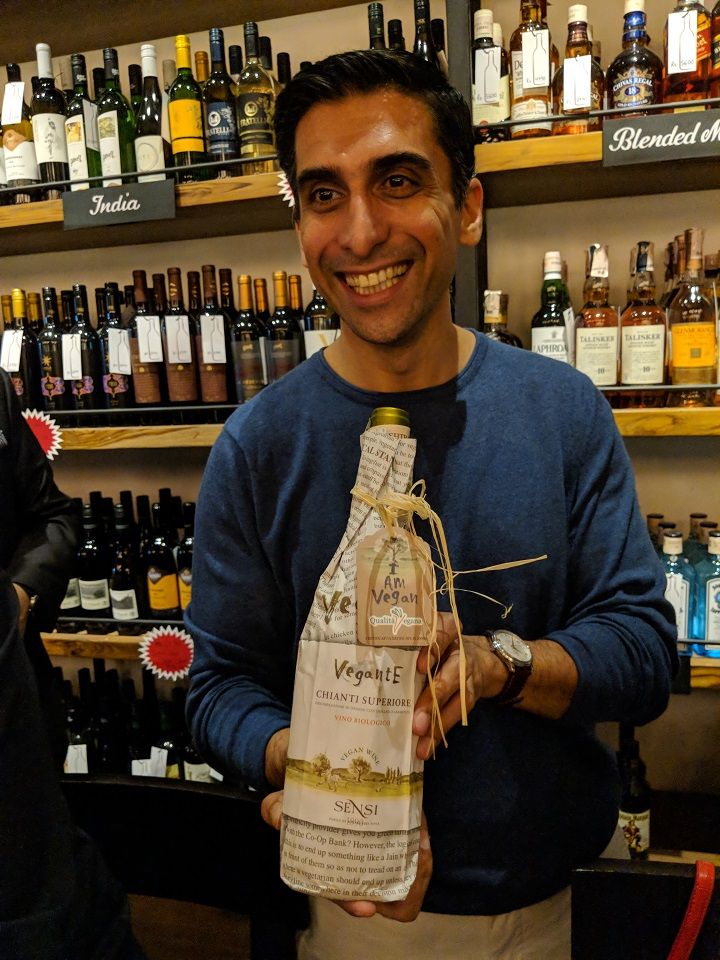 Pictured above is a vegan wine called VegantE. Yup, you read that right! Did you know that not all wines are vegan?
According to PETA,
The majority of people are unaware that wine, although made from grapes, may have been made using animal-derived products. During the wine-making process, the liquid is filtered through substances called 'fining agents'.This process is used to remove protein, yeast, cloudiness, 'off' flavors and colourings, and other organic particles. Popular animal-derived fining agents used in the production of wine include blood and bone marrow, casein (milk protein), chitin (fibre from crustacean shells), egg albumen (derived from egg whites), fish oil, gelatin (protein from boiling animal parts), and isinglass (gelatin from fish bladder membranes).
Thankfully, vegan wines are available at The Wine Rack!
We also had a great encounter with the coolest wine called the GoatFather. Get it? Get it?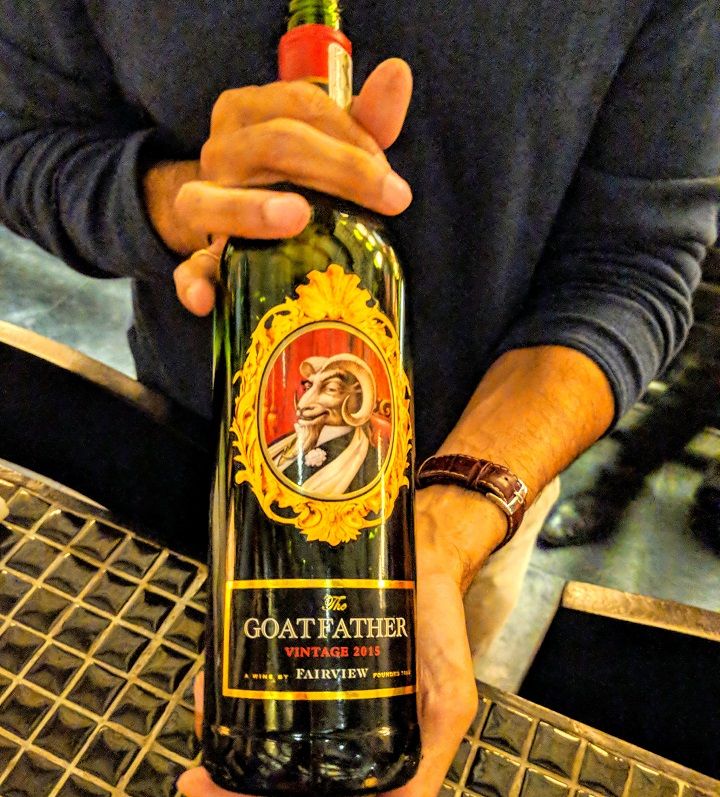 Overall, the place is a wine connoisseur's paradise. You'll be spoilt for choice with the 300 different wines here.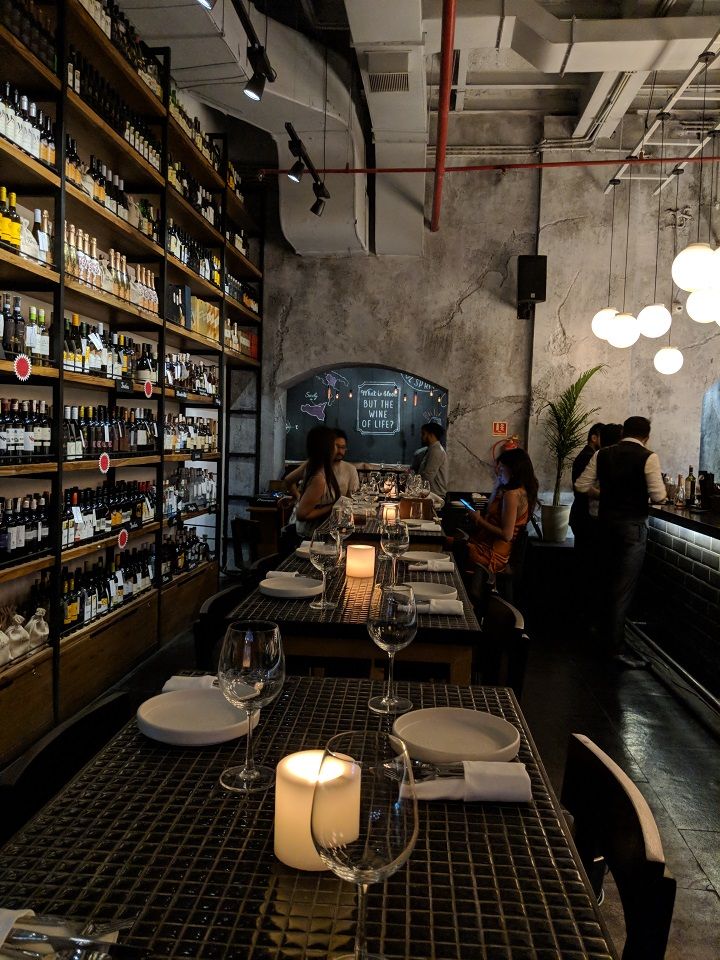 We were also introduced to Duckhorn. The wine that was awarded as the "Wine Of The Year". This wine comes from Napa Valley.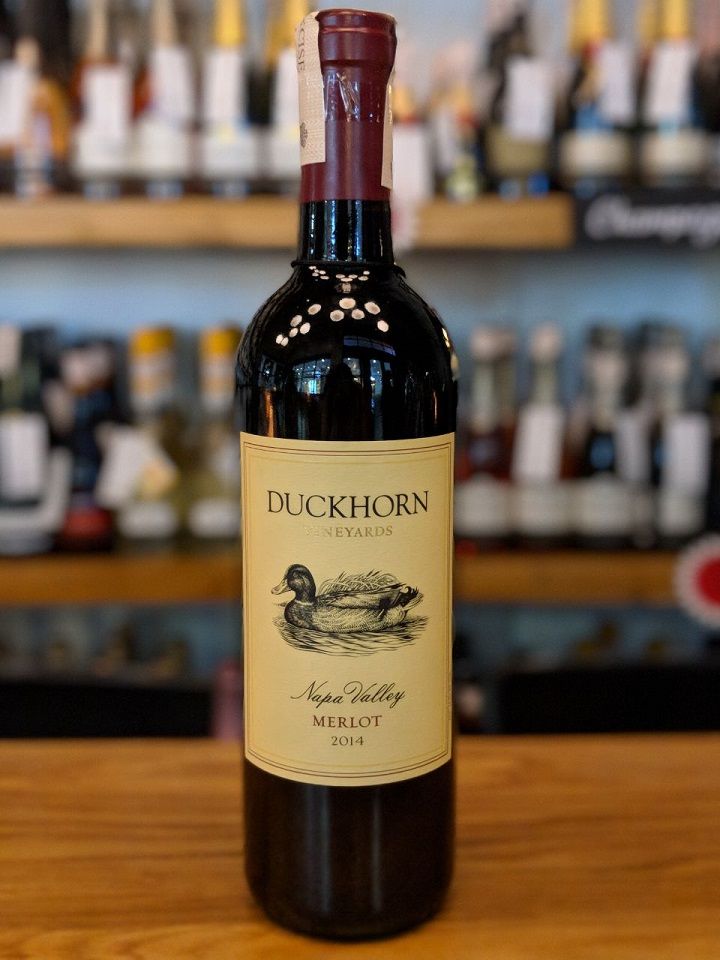 Apart from the amazing wine, and creative food, the interiors of this place are so well thought of. The ambiance goes so well with both the food and the wine alike.
I mean, just look how pretty the bar is!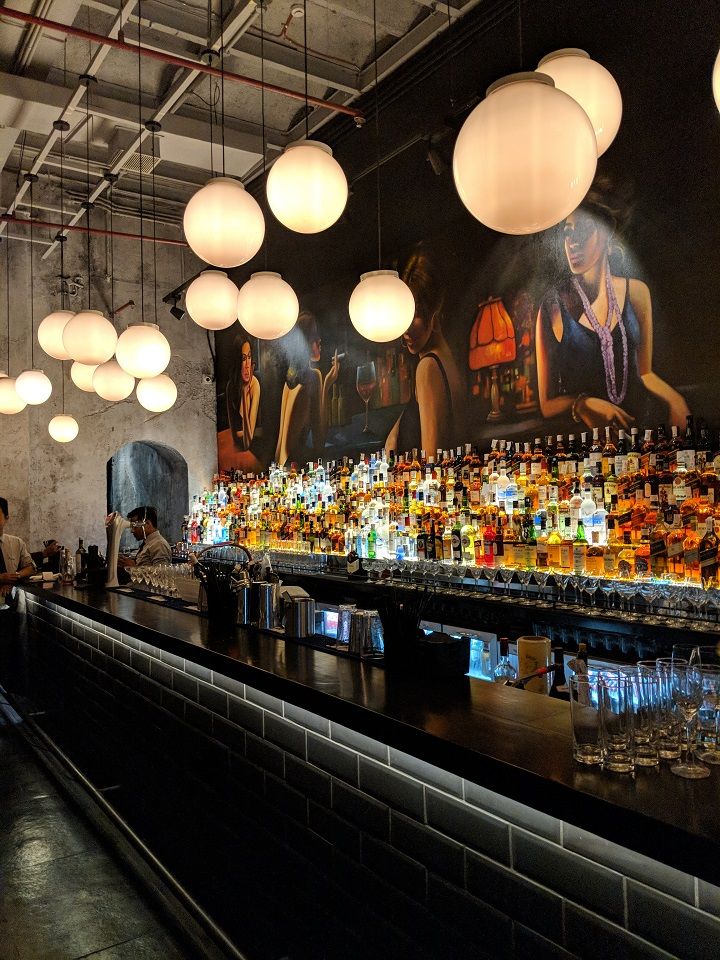 Perfect for a date, or just another Friday night with fellow wine enthusiasts, it's imperative you pay a visit to be seriously impressed with this quaint wine fest.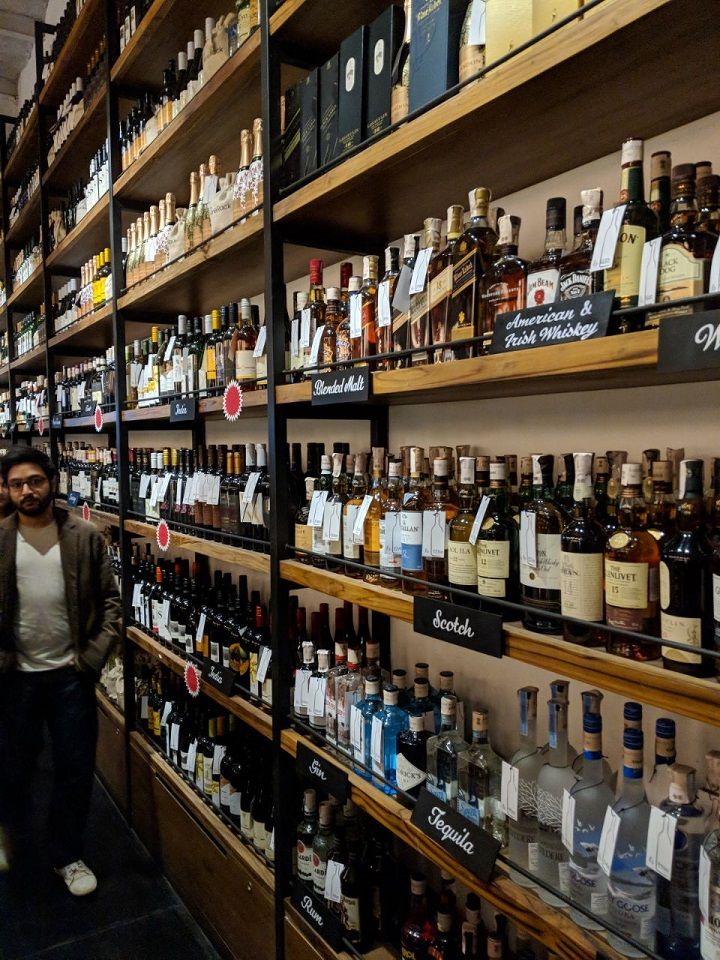 Ground floor High-street phoenix, Lower Parel, Mumbai, Maharashtra 400050.