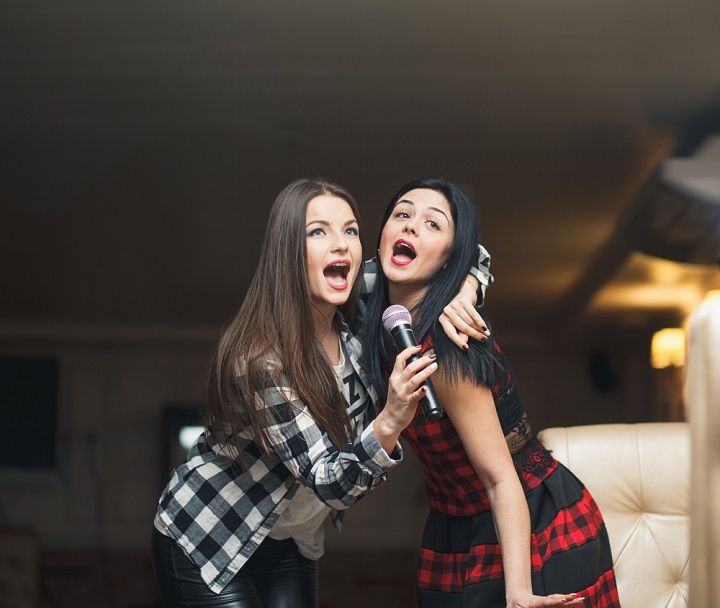 Everyone is a bathroom singer, whether they admit it or not. And we think that it's time to belt out those tunes in public. And why not? Get it out of your system at one of these 7 awesome karaoke bars in Mumbai. Here they are!
1. Soul Fry, Bandra West
This can be considered the most classic karaoke bar in Mumbai. It has been around for years now, and is still going strong. You'd love hanging out here not just for the karaoke, but also for their food, which is pretty-darn good, too!
Day: Monday
2. Raasta, Khar
This bar is dedicated to the famous Bob Marley with a yellow, red and green theme running through the space. It's so massive, and yet, it's a full house every Monday for their karaoke nights.
Day: Monday
3. 3 Wise Monkeys, Khar West
The 3WM at Vashi also hosts Hindi karaoke, by the way. But the one in Khar hosts English karaoke. Both are super fun, and we love the cocktails here.
Day: Wednesday
4. Road House Bluez, Andheri West
This is a quaint little spot in Andheri West. You gotta love the '80s rock vibe here, and to top it off, the karaoke! And there are delicious fries!
Day: Thursday
5. Hard Rock Café, Worli/Andheri
Another classic! This one is famous for the YMCA performance by their staff. Apart from that, they also have a lot of fun gigs and events. One of them is the Karaoke night that the crowd looks forward too. Enjoy burgers and beers while your gang sings along to the fun tunes of old classics.
Day: Wednesday
6. The Little Door, Andheri West
They have some really fun gigs here. Mostly boozy jazz nights, but they also host a karaoke night every week. The vibe is super fun considering the singing happens alongside Sunday drunch.
Day: Sunday
7. The Bombay Bronx, Breach Candy
This place is a fun bar with a really cool vibe. Located in South Mumbai, this bar has really fun gigs around the year. Famous for their Bollywood quizzes, they also have karaoke every week that fills up the place with an enthusiastic crowd of wannabe singers.
Day: Tuesday
So, what are you waiting for? It's time to sing your heart out at these super cool karaoke bars in Mumbai. And remember: you don't have to be the best, you just need to have some fun.