Video Game Fans Rejoice, 2018 Brings You Spoils Beyond Your Imagination
Atmaj Vyas , 18 Jan 2018
The video game market has been a turbulent one over the past few years. With many over-hyped games failing to deliver, the pressure is on to create well-balanced and equally appealing games. The emphasis on story lines and graphics is way more than just developing a random hack-and-slash game. While the latter will always have a market the general gamer wants their money's worth for the time they invest in a game. While 2017 seemed to be a decent year for the gaming industry, 2018 is all set to be even more epic.
Over-hyped or not, only time will tell. Here are the 9 most anticipated games of the year!
1. God Of War
With this being the fourth entry into the God Of War franchise, everyone's favorite one-man wrecking crew is back with a son in tow. Don't worry though, we are promised the same old God Of War carnage we love, plus more with the all-new pantheon of gods to slay.
Platform: PlayStation 4
2. Days Gone
We know what you're thinking, another zombie game! Well sure the genre has been done to death (no pun intended) but in the defense of Days Gone, they kinda up the game. With 'freakers' chasing you around and seemingly no limit to how many can be after you, the difficulty level has risen quite a bit.
Platform: PlayStation 4
3. Red Dead Redemption 2
While details of this game are rather scarce, there is no doubt in anyone's mind that it has A LOT to live up to. It should be noted though that RDR2 will actually have a multiplayer mode that also ties into the single-player story line. Even more reason to look forward to this one, right? Let's hope it delivers and manages to break the sequel curse that has plagued many games.
Platform: PlayStation 4, Xbox One
4. Vampyr
Considering the last (good) vampire game was over a decade ago, Vampyr brings new hope for the genre and may also help satiate our blood lust in the process. Set in the Victorian-style London streets of 1918, this game also allows you to choose your own path. So, good or evil…you decide!
Platform:- PS4, Xbox One, PC
5. Dragon Ball FighterZ
This game is one that will make the fans of the DBZ games as well as fans of anime/manga happy. With animation and 3D models that are bold and look like they're straight out of anime, it definitely taps into the nostalgia that surrounds DBZ. The 3v3 fighting style is a more-than-welcome change since it lets players form their dream teams. This could well be one of the best games to come out in 2018, but then as experience has taught us, let's save that for when the game is actually out.
Platform: Xbox One, PC, PlayStation 4
6. Sea Of Thieves
We're pretty sure that at one point or another every one of us has wanted to be a pirate. And while reality may prevent us from becoming pillaging, rum-soaked curs, this game allows us to live out that very fantasy to the fullest. In this PG-13 pirate game, you sail the open seas with your crew mates and friends alike searching for treasure, etc. You could also choose to battle other players, if you've got a knack for competition.
Platform: Xbox One, PC.
7. Ori And The Will Of The Wisps
The first game in this franchise left us breathless. It was both beautiful and emotional with a story line that drew you in. The sequel takes us back to Ori's beautiful-yet-treacherous world, with the same beautiful hand-painted backgrounds plus new regions to explore. While some of the details aren't concrete yet, this game is poised to be just as amazing as the first one.
Platform: Xbox One, PC.
8. Spider Man
From the same studio that brought you games like Ratchet and Clank, here comes Spider Man! This game will be an open-world game where you will be swinging from building to building, trying to keep the peace in the Big Apple. Luckily for us, this game isn't bound by any current movie story line, so the developers have complete freedom.
Platforms: PlayStation 4
9. Ace Combat 7: Skies Unknown
Bringing back dog-fighting action, Ace Combat 7 is all geared up for a comeback. With fast-paced skirmishes, it goes back to the grassroots of flight sims that we've loved and missed so much. Throw in the additional quests for players with the PS VR and you're in for a helluva time. This game manages to mix in a healthy dose of political drama without taking away from the action.
Platform: Xbox One, PlayStation 4, PC.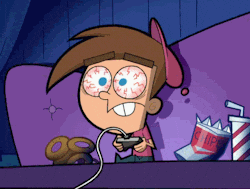 Tell us which one you're waiting to get your hands on by commenting below!