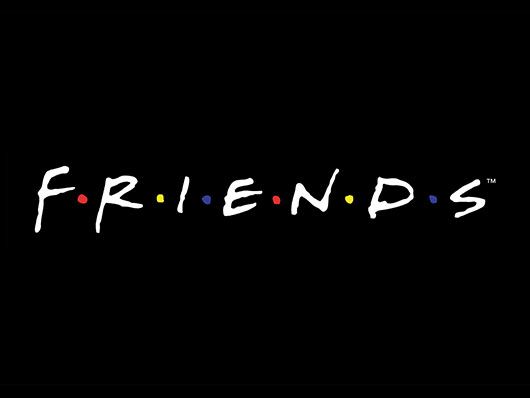 Disclaimer: We are aware that nothing can ever recreate the magic of F.R.I.E.N.D.S. This is more of a 'if you had to' sort of a situation.
Did you know that in 1999, Zee Tv actually came up with an Indian version of F.R.I.E.N.D.S called Hello Friends that starred Cyrus Broacha, Simone Singh, Nikhil Chinapa, Maria Goretti, Mandira Bedi, and Anil Dimbri in lead roles. Needless to say, it barely lasted a season.
We were wondering if there were to be a Bollywood version of F.R.I.E.N.D.S made today, who would be our stars? So we put on our pseudo casting agent caps and bring to you our version of Bollywood Friends.
1. Alia Bhatt = Rachel Green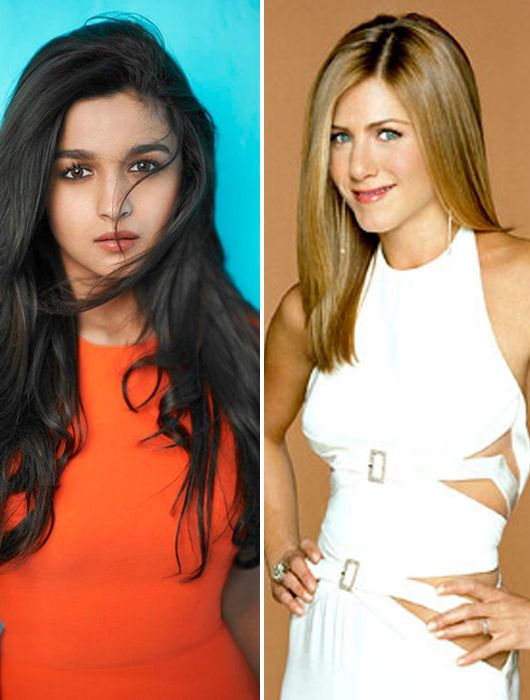 Almost no one else comes to mind! The cutely hot Alia Bhatt can play Rachel as they're both petite, fun and have a fabulous sense of fashion. The daddy's-little-girl-now-by-herself character seems fitting for Alia.
2. Arjun Kapoor = Ross Geller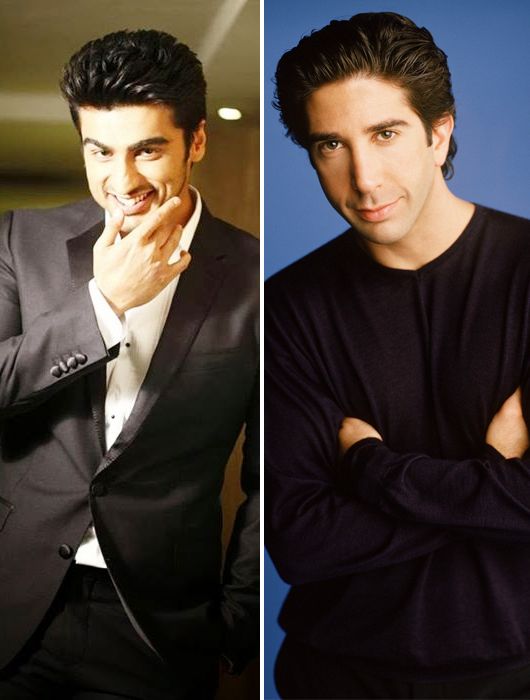 We think if there's someone who can pull off Ross' trademark melancholy "Hiiii" and look adorable while at it, it is Arjun Kapoor. Of course, his crackling chemistry with 2 States co-star Alia is only a bonus in the 'Ross and Rachel' scheme of things.
3. Parineeti Chopra = Monica Geller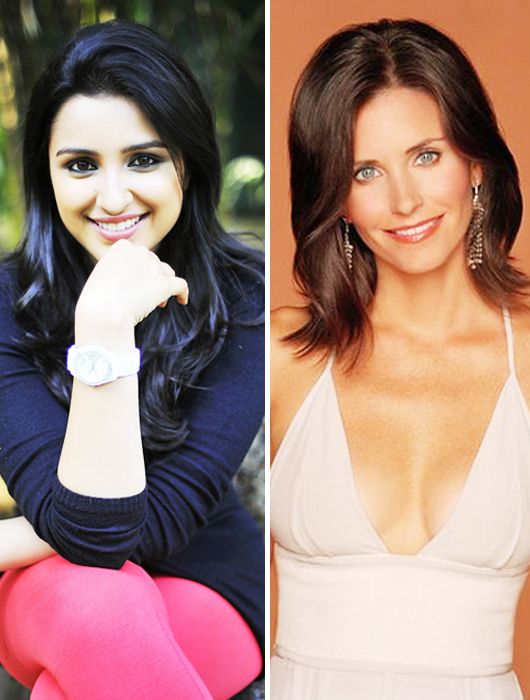 Who else, but Parineeti Chopra! If her character in Hasee Toh Phasee is anything to go by, we are sure she will easily be able to put the 'O' in OCD. And if you think Ishaqzaade will make it hard for us to see Arjun and Pari as siblings, let us tell you that Ranveer Singh and Priyanka Chopra are playing brother-sister for Zoya Akhtar's Dil Dhadakne Do, post their Gunday.
4. Farhan Akhtar = Chandler Bing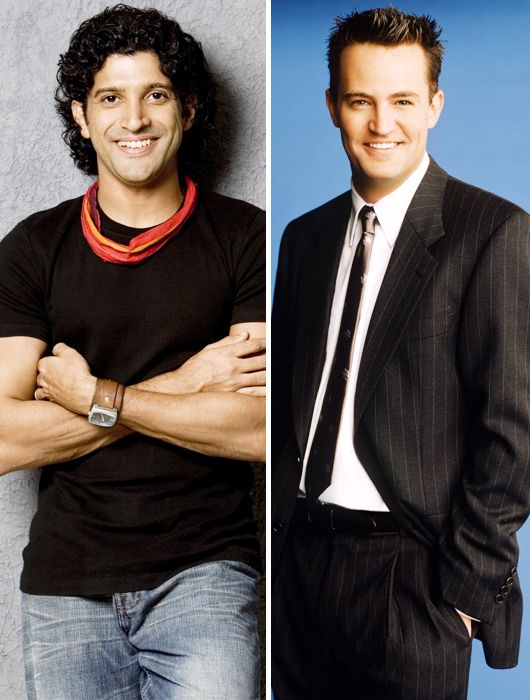 Farhan Akhtar is known for his sense of humour and if there's anyone who will be as effortlessly funny as Chandler, it is him. It will also be interesting to see the Farhan-Parineeti jodi as they're both powerhouse performers.
5. Salman Khan = Joey Tribbiani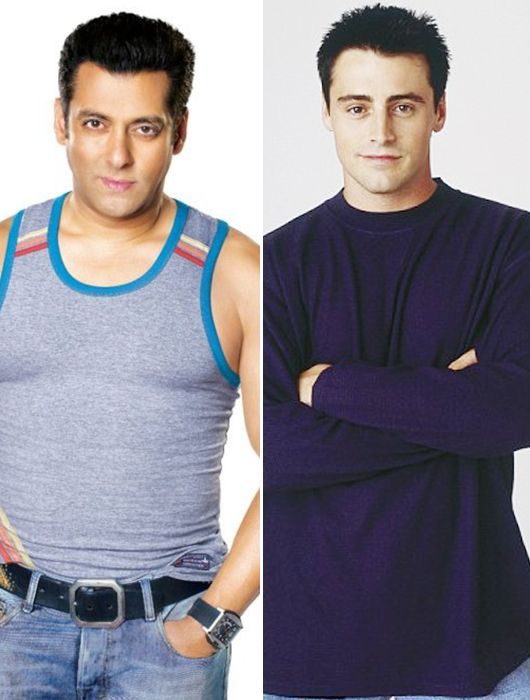 Is it just us or does Joey actually look a little like Salman Khan? Of course, they're both a hit with the ladies but it is the eternal bachelorhood that these two embody that made us believe Salman could be an apt Joey.
6. Kalki Koechlin = Phoebe Buffay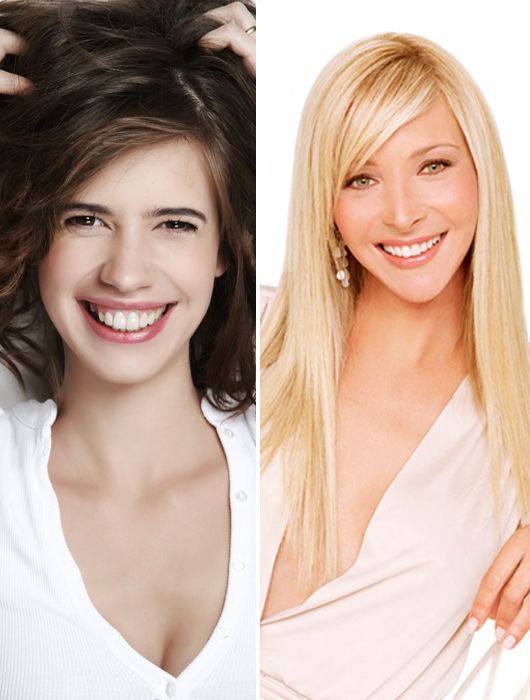 Kalki Koechlin is quirky and beautiful, just like Phoebe. AND she plays the guitar. We think that's reason enough for her to be the Bollywood Phoebe. Others who come close for this part, according to us are Kangana Ranaut, Lisa Haydon and Nargis Fakhri.
7. Vinay Pathak = Gunther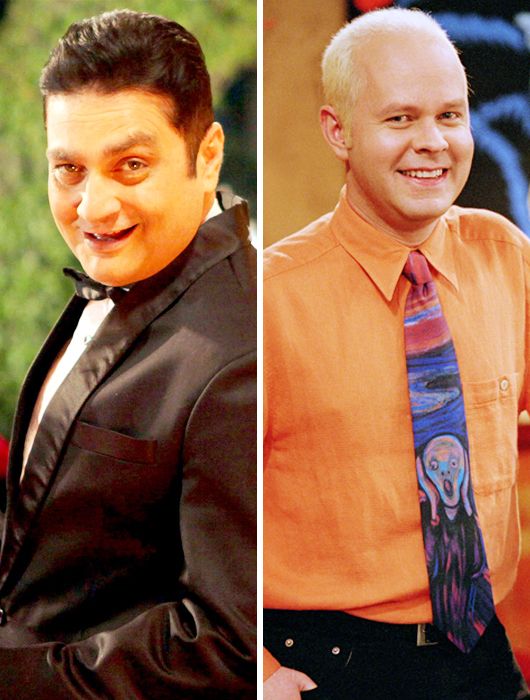 No F.R.I.E.N.D.S list is complete without Gunther and odd choice it may be, but we think Vinay Pathak will do a fabulous job at it. Also, we are already looking forward to Vinay crushing over Alia. What a riot!
F.R.I.E.N.D.S gave us an array of wonderful characters in the supporting cast as well. Though they are too many to list, we feel an obligatory mention of Jack and Judy Geller that can be played wonderfully by our Sarabhais, Satish Shah and Ratna Pathak Shah. Also, you think desi Richard, and the picture of Kabir Bedi pops in your head. We can't seem to decide who Janice should be. Any ideas?
You tell us, who would you cast if you had to make your very own Bollywood F.R.I.E.N.D.S?
On the occassion of the 6th birthday of this amazing show, Comedy Central is celebrating this special day with F.R.I.E.N.D.S Ultra Marathon. The channel is airing back-to-back 10 seasons of the sitcom for 5 days.
They're even throwing a FRIENDS themed party!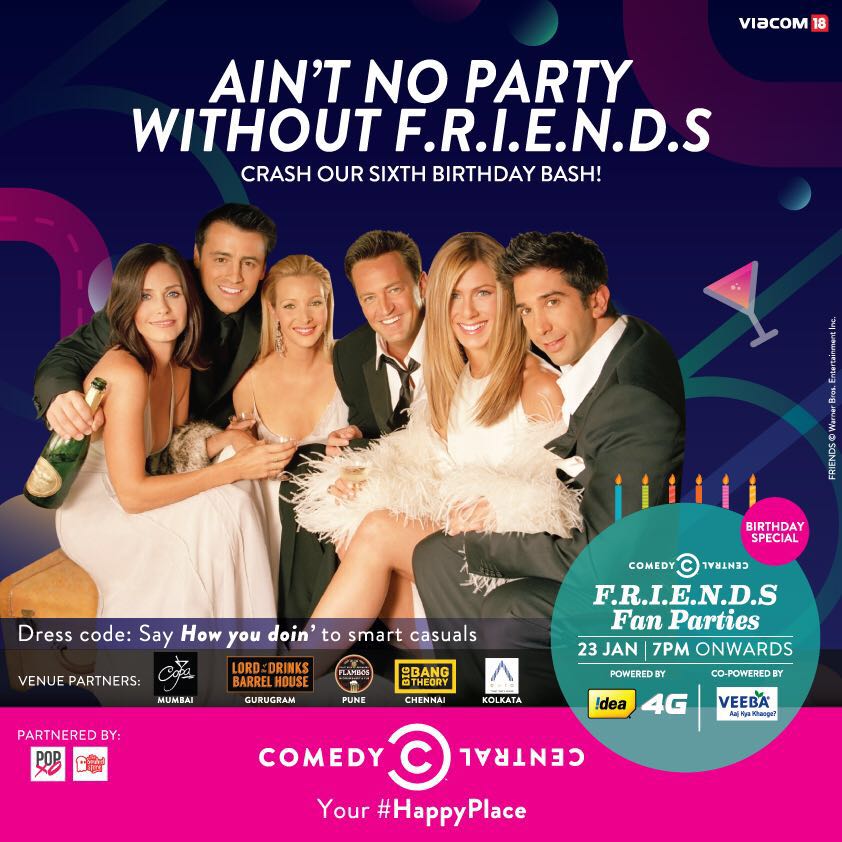 You can watch all the episodes of the iconic show on Comedy Central India, all day!