7 Fitness Alternatives To Try If You Are Not A Gym Rat
Atmaj Vyas , 23 Jan 2018
While getting in your daily exercise dose is essential for your body, not of all of us can be gym rats. It may seem like the most obvious choice at first, but slowly, you may find that you're just over it. Like, done. And there go all your fitness resolutions. But, we are here to tell you that the gym is not the only way. There are alternatives too, and one of them might even be better suited to you than sweating it out in a crowded, loud gym. Hence, here they are:
1. Zumba
Grooving to the beats of Salsa, Flamenco, and Merengue, Zumba feels more like a dance party than a workout, which is exactly what makes it so popular. The Latin-inspired dance workout is one of the most popular group exercises in the world. You don't need to be a great dancer or have any sense of rhythm to feel welcome in a Zumba class.
Calories burnt in one hour: 350-650 calories.
2. Aerial Yoga
Anti-gravity yoga or aerial yoga is a type of yoga that originated in New York, but is now being practiced all over the world. It is a combination of traditional yoga poses, Pilates, and dance, and uses aerial fabric to aid in suspension. Great for the core.
Calories burnt in one hour: 200-400 calories.
3. CrossFit
CrossFit is a mix of varied functional movements that reflect the best aspects of gymnastics, weightlifting, running, rowing and more. It takes the core movements of life and uses it to help you have an intense workout. It's advisable to start off slow and work on building up your stamina because CrossFit is known to be pretty intense.
Calories burnt in one hour: 260+ calories.
4. Running/Jogging
Running or jogging is known to be the easiest alternative to the gym in many ways. It's also known to be a really good stress-buster as it helps exert excess energy and releases happy hormones aka endorphin. But if you get seriously into running, you definitely need to pay attention to your form so as to avoid injury from continuous impact on your knees.
Calories burnt in one hour: 400-600 calories.
5. Tabata
The Tabata workout is a high-intensity, fast-paced series of exercises that are done in 4-minute intervals. A typical routine would look like, workout 20 seconds, rest 10 seconds, and this would be followed 8 times. These are usually using your own body weight.
Calories burnt: An average of 360 calories in 20 minutes.
6. Mixed Martial Arts
MMA has risen to prominence lately and has become one of the preferred ways for people to get in their daily workout. MMA is an extreme combat sport in which participants are permitted to use the fighting techniques from wrestling and boxing along with those from martial arts such as kickboxing, judo, and karate.
Calories burnt in one hour: 500 calories.
7. Cycling, Skipping, Swimming And Other Sports
There has always been a debate about which is better, playing a sport or going to the gym. While both have their merits, a lot of people prefer sports over the gym. The point of a workout is to stimulate your body, stay fit, and remain healthy. Many different sports like cycling, swimming, badminton, football, etc. are known to provide the same benefits as 1 hour in the gym.
Calories burnt in one hour: 400-800 calories.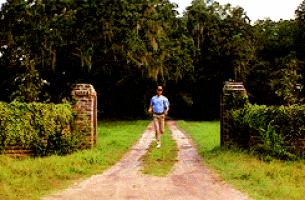 What option are you leaning towards? Let us know if you have any other workouts you think should be on this list!
Don't forget to follow us on @missmalinilifestyle to never miss a beat!