7 Co-Working Spaces In Mumbai That Are More Than Just Pocket Friendly
Atmaj Vyas , 31 Jan 2018
The basic problem every millennial entrepreneur has is trying to find a place to get started. With the rent of commercial spaces being off-the-charts, finding an alternative is crucial. That's why co-working spaces have gained so much attention. While this isn't a new concept by any means, it is one that many people are looking towards. Co-working spaces are becoming more popular by the day as they're affordable and ideal for a company created by young, enterprising people. So, save on the ₹ and check out some of the coolest co-working spaces in Mumbai!
1. Soho Space
SOHO Space has set out to redefine the co-working scene in India. They have tied-up with beautiful restaurants all over the city and converted them into creative workspaces, during their off hours. They are focused on creating a space that is both professional and modern, with a collaborative environment.
Price: Monthly membership, Rs. 5,000 (Rs. 4,000 is redeemable for food and beverages).
2. Ministry Of New
With picture-perfect interiors, this co-working space was once a house that has since been converted into a work station. With 13 separate rooms, each unique in its own way, Ministry Of New makes for a calming and beautiful place to work from. It should be noted, this place is usually booked to capacity so you might have to wait a while to get a spot!
Price: Monthly membership, Rs. 19,500 (Rs. 800 a day)
3. Mumbai Co-working
As an entrepreneur of a start-up, working hours aren't always fixed. For that reason, these guys also offer night co-working, making them among few who actually have this feature. With beautiful and convenient locations at affordable prices, what's not to love?
Price: Monthly membership, Rs 7,000 (Rs. 500 per day)
4. Bombay Connect
If you're looking for a collaborative working space in the hear of the city, which also has fun events (you know the whole 'all work and no play makes Jack a dull boy' is a popular statement for a reason), then Bombay Connect is the place to be. Not only are they affordable, they're also extremely community driven which means, amazing co-workers are a given!
Price: Monthly membership Rs. 3500
5. Awfis Space Solutions
Having rather recently launched in Mumbai, Awfis has a whole bunch of locations to choose from. To make life easier, they also have an app that allows you to book your seat for the day. Not just that, this app also allows you to choose where you'd like to work from. Pretty cool for people who work all around the city with no fixed spot!
Price: Rs. 500, per day.
6. WorkLoft
With a whole bunch of fun activities and many learning experiences, WorkLoft offers an ideal surrounding for any new entrepreneurs or start-ups. They also customize your rental plan based on your preferences. Talk about being spoilt for choice, eh?
Price: Custom Plans.
7. GeekOut
Not only do these guys have super cool spaces, they have a bunch of various packages to choose from. These packages include various activities that are essential for any new start-up or freelancer. What's super cool is their virtual desk feature, which is great for people who want to work from home, but still retain the benefits of an office space.
Price: Monthly membership, Rs. 4,500 onwards.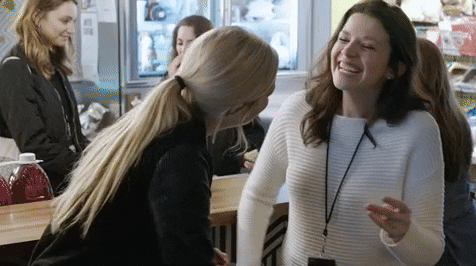 What do you think of the co-working spaces in Mumbai and which one is your favourite? Let us know in the comments below.
Don't forget to follow us at @missmalinilifestyle to never miss a beat!