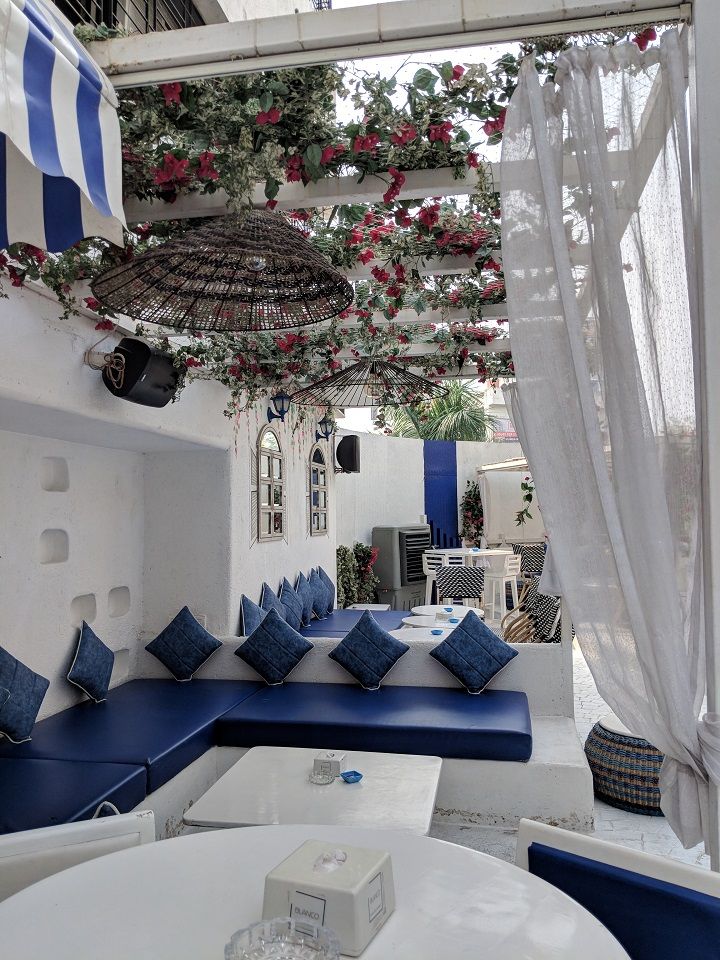 Winter is coming! No, wait. Winter is here! Although winters aren't that chilly in Mumbai, it's still a great time to go to an open air bar with a bunch of friends and unwind. Whether you fancy a party or just a brunch, we've got a list of 6 best spots that you could explore.
1. Radio Bar, Bandra
Located on Linking road, this place is a must-visit. Their interiors are made up of cute music-related details like old radios, to mic lights, and such. Also, they've got an interesting gig everyday! From live singers to retro Bollywood nights, this place has something for everyone. The food here goes perfectly well with their cocktails. And winter is the best time to enjoy the open air section of this bar.
Cost for two:
₹
2,000 approx.
MM recommends: Chef's special Burmese jungle chicken with pineapple basil flavoured coconut rice
2. Aer Lounge, Worli
Another beauty located amidst a busy area, this rooftop bar is an elegant one. The vibe is quite different than other rooftop places. Many great DJs play here and if you're into good music, you should definitely try this place out.
Cost for two: ₹4,000 approx.
MM recommends: Smoked salmon
3. Blanco, Lokhandwala
This place is perfect for lunch or brunch. The interiors are fun and colourful and every wall is selfie-proof.  Also, the staff is super hospitable. The reason you should definitely visit this place though is their very interesting cocktails. Winter is the ideal time to visit as it's a bit chilly and the cocktails will keep you warm 😉
Cost for two: ₹1,400 approx.
MM recommends: Their Sunday Brunch
4. Café Terra, Bandra (W)
This is an ideal place for a date! Get super romantic and earn brownie points from your significant other by taking them here. Pop a nice bottle of bubbly and cherish an amazing evening with your date at Terra. They also hold Sunday cookouts that serve grills and cocktails all day long.
Cost for two: ₹1,800 approx.
MM recommends: Slow cooked chicken thigh glazed with Sriracha-honey-shitake sauce
5. The Daily, Bandra (W)
This place is amazing! What you'd definitely spot here is a good crowd of like-minded people. The Daily has amazing food and also runs great deals through the week. Head here in the afternoon to sample their delicious lunch menu (12 pm onwards) that consists of sandwiches, steaks, and a good selection of vegan options, too.
Cost for two: ₹2,000 approx.
MM recommends: Beurre noisette John Dory
6. EscoBar, Bandra (W)
This place specialises in commercial Bollywood nights. So get your dancing shoes on an head on over for a fun night with your gang! Also, they've got some good cocktails, too!
Cost for two: ₹2,500 approx.
MM recommends: Peri peri tiger prawns
7. Bombay Adda, Santacruz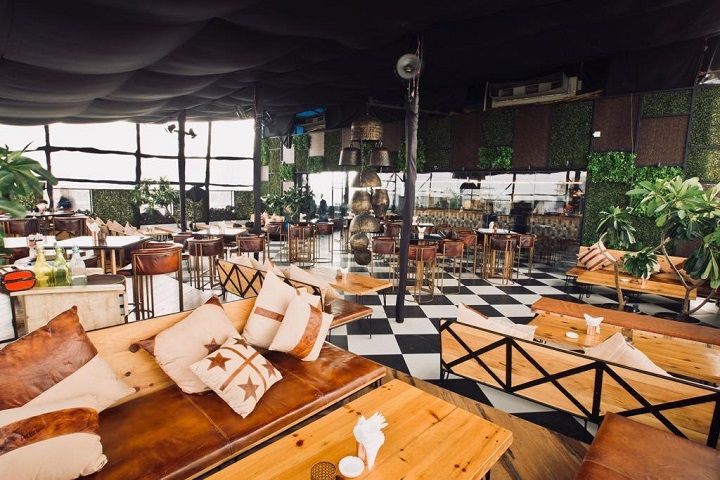 A rooftop lounge which is nestled in Santacruz is a beautiful place to enjoy the winters. You can either choose to unwind here with a hint of Live music in the background or saviour the delicacies.
Cost for two: ₹2,000 approx.
MM recommends: Baked Brie
It's time to 'chill' at these beautiful open air bars this winter that make ideal brunch or party locations. What are you waiting for? Add these to your bucket list before winter is over!