10 Out-Of-The-Box Gift Ideas For Valentine's Day
Atmaj Vyas , 01 Feb 2018
It's the 1st of February and it's about time to start panicking and wracking your brains about what to gift your significant other. There are the typical kinds of gifts that most people flock towards, but you aren't most people, are you? So, choose to go a different route. Nothing says 'I love you' better than a well-thought out, unique gift. You're probably wondering what unique has to do with this right? Well, while receiving or giving a gift is always a special experience, you could get more brownie points by getting them something they wouldn't expect. So, here are 10 unique gifts you could consider!
1. Art
Art has long been a beautiful expression of love and emotion. So why not gift your loved one a beautiful piece of art instead of something traditional. If you've got the time (you totally do), you could also commission an artist to make something just for you.
2. Quirky Stationery
Do not underestimate the power of kickass stationery! Ok, maybe we make it sound like a superpower but TBH, it's actually cute AF! Stationery is not only an everyday essential, but it also makes for really cool collectibles. If you want to take it a step further, you can always look at personalisation as an option. Like a personalised passport holder or wallet, etc.
3. Gifts For Him
We know the struggle of wondering what to get your guy! So why not get him something he's going to need and use every day? This new and super cool brand, Raw Nature, has come up end-to-end products just for men! So, if you're looking for some beard oil or body washes, they've got it all. P.S: they have made a special valentines day giftbox to simplify your life. And guys, the beard oil might be for you but you can always gift your gal a lovely bodywash gift box as well.
4. His & Hers Matching Accessories
Ever seen those cute little couples on Instagram who're #twinning? While clothes are a little mainstream, accessories, on the other hand, make for a super cool gifts. Imagine his and hers watches or bracelets. It's not too in-your-face and also has utility beyond one cute picture.
5. A Scrapbook
Despite what people say, a scrapbook is by no means a lazy person gift. It takes a lot of planning and recording, not to forget time, to make a scrapbook special. It's actually a really intimate gift as it has the best moments the two of you have celebrated together. It's something that usually lasts a lifetime so, it's worth the effort.
6. Spa Day
The daily hustle bustle of life can take a toll on you. So, gifting you and your significant other a day off at the spa is a rather refreshing treat. There are a whole bunch of offers running during that time, filled with couple discounts. etc, making this the perfect time for a little RnR. It doubles up as QT too!
7. A Body Pillow
Aiiite, don't freak out! We're not asking you to put your face on it or anything(although you could if that what floats your boat), but rather a general body shaped pillow. It's funny and cute all at the same time and if you want to up the funny, you can get one with the arms too. It's something that will surely be memorable.
8. Naughty Board Games
Looking to spice things up? In case you didn't know, there are a whole bunch of really naughty games you could play. While it's not really a gift per say, it does make a day well spent ;)!
9. A Box Of …
Nothing! Absolutely nothing but air! Think about it, if you love pulling pranks and your relationship is built on that aspect, this day is literally made for ya'll. We should probably put a disclaimer here, this is not the wisest idea, but it makes for one hell of a laugh. Imagine a giant, well-wrapped box and when they open it, it's empty or has a funny message inside it. Epic!
10. Custom Bobbleheads
If you guys are the goofy kinds and love tiny memorabilia, consider making some bobbleheads. There are places that allow you to get custom 3D prints all over the country, and they make for a super cute gift.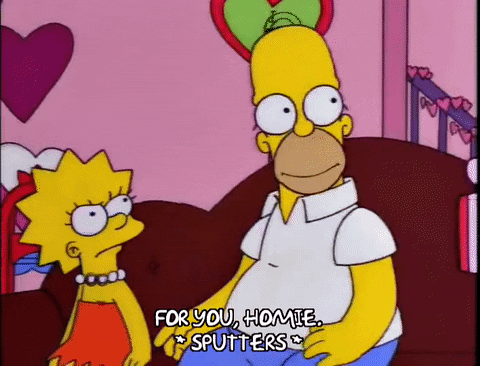 While gifts are a special thing, you don't need just one day to gift them. These make for great gifts all around the year! What are you planning on gifting your significant other? Let us know in the comments below.
Don't forget to follow us at @missmalinilifestyle to never miss a beat!