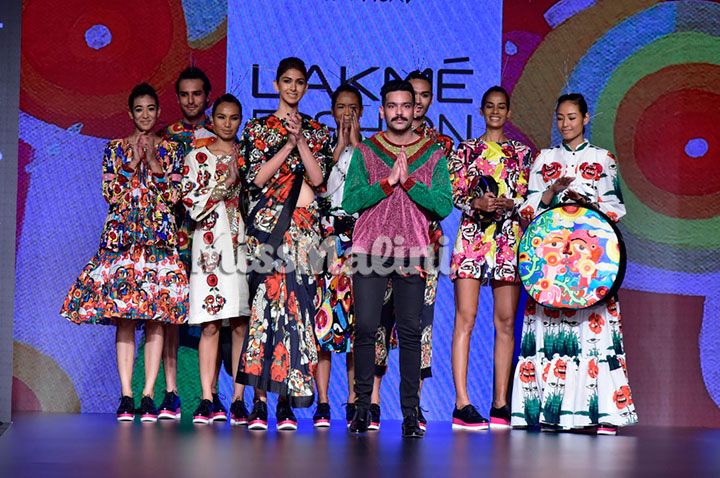 When we sat front row at Lakmé Fashion Week SR18 for the GenNext show, we weren't prepared for what BOBO Calcutta had in store. To sum it up simply, it was a whirlwind of colour, jazzed up with sparkles, prints and more; disorienting in the most beautiful way. The brains behind this psychedelic collection is Ayushman Mitra whose work is all about embracing different kinds of love and sexuality. His GenNext collection was a burst of vibrance on the runway that told important stories. Bright prints teamed with graphic motifs showing gender-neutral faces, extravagant floral patterns, on straightforward silhouettes.
Hybrid Story, Ayushman's GenNext collection's initial ideas were borrowed from the designer's own paintings. Using fabrics like cotton, muslin cotton, denim cotton and silk for the base on which he worked his magic. His maximalist ideas were beautifully expressed with this collection with all his focus on expressing different kinds of love and sexualities.
His designs were versatile enough to flow on saris, pantsuits and dresses alike. Here are a few of our favorite looks from his collection:
Tones Of Black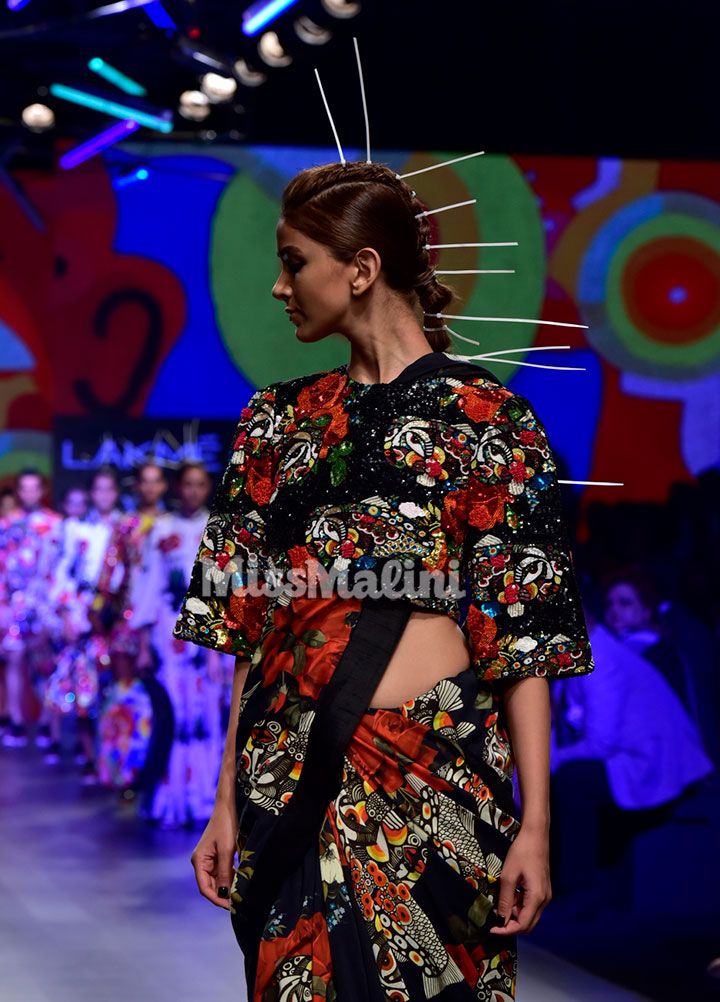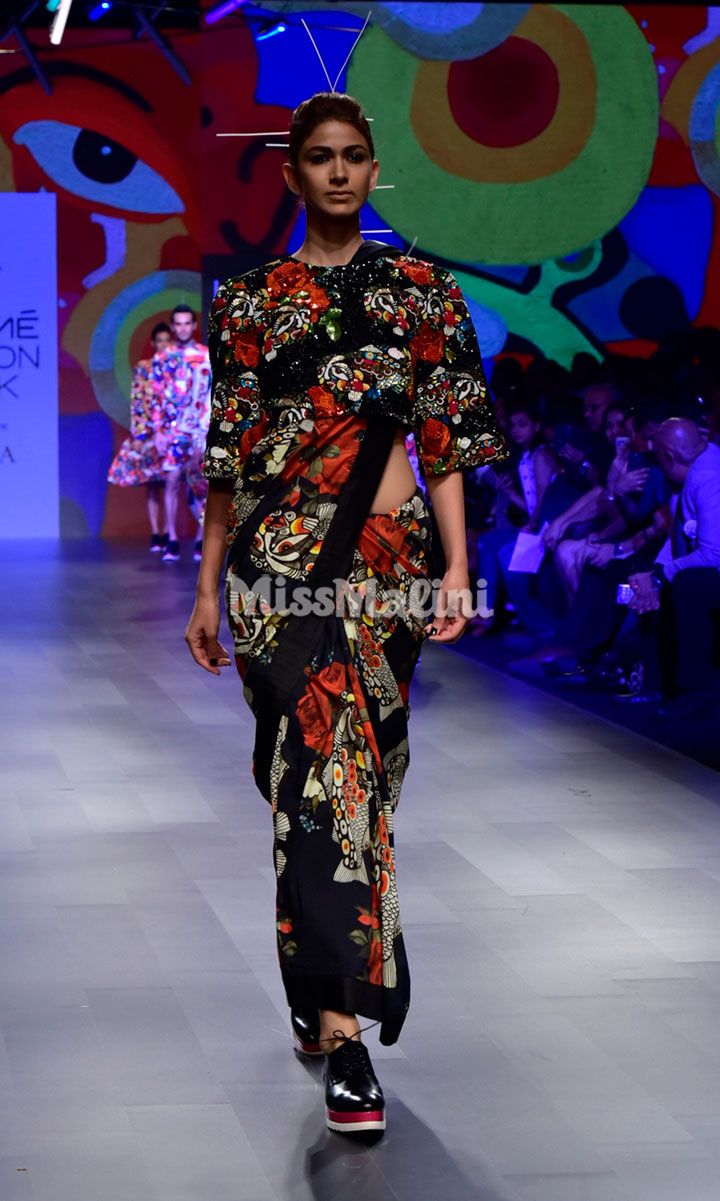 BOBO Calcutta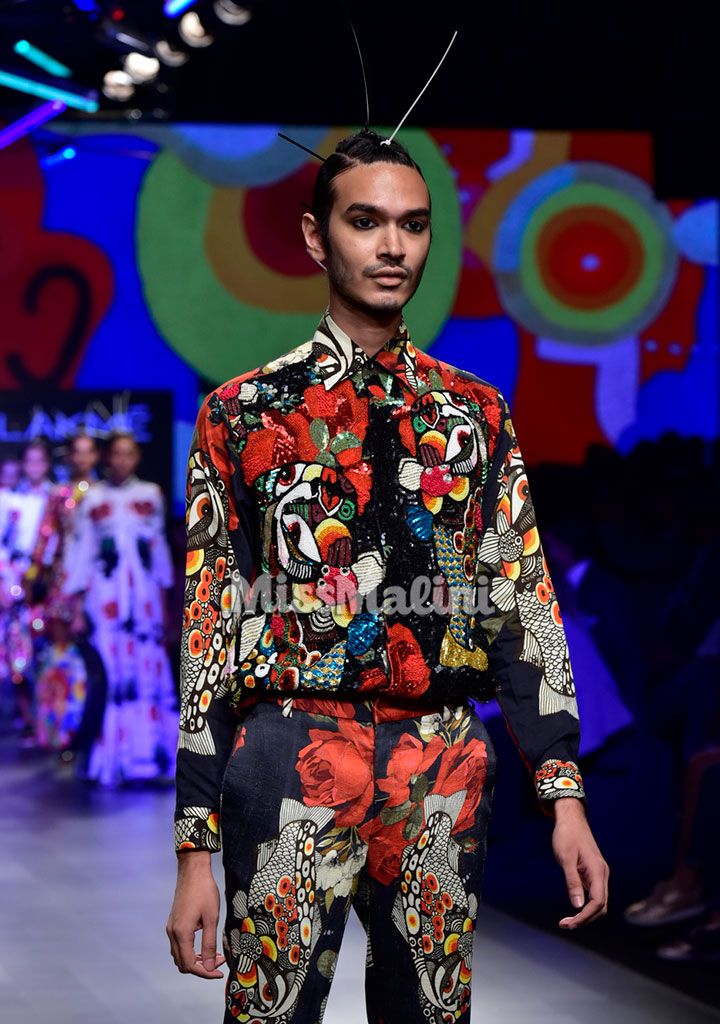 BOBO Calcutta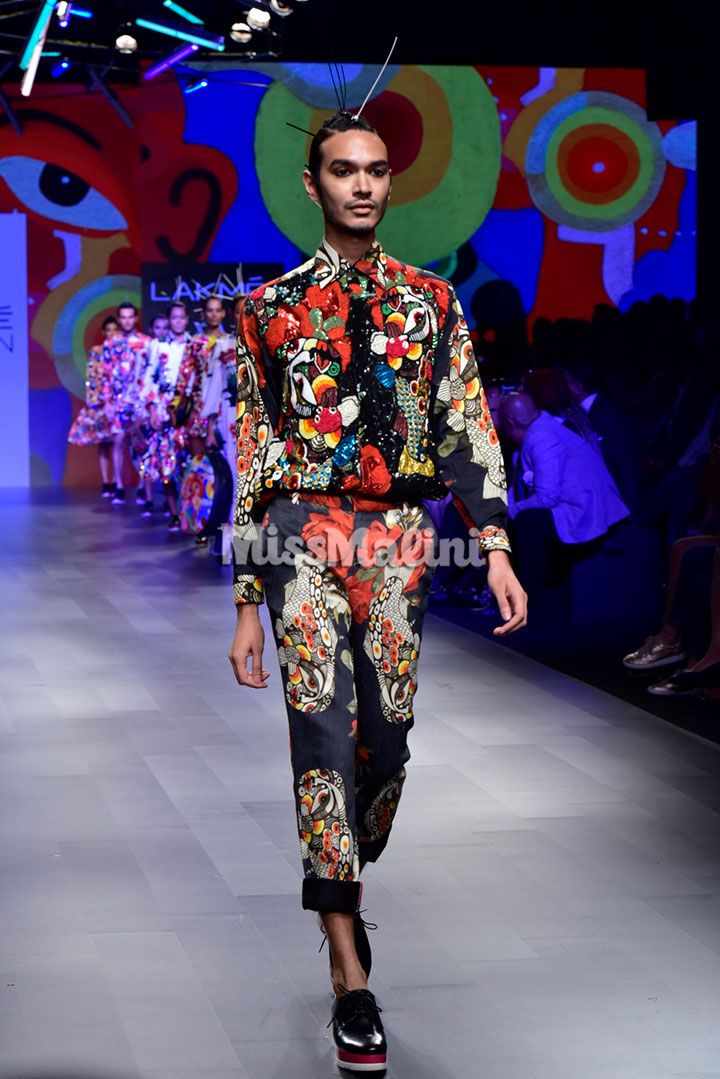 Tones Of White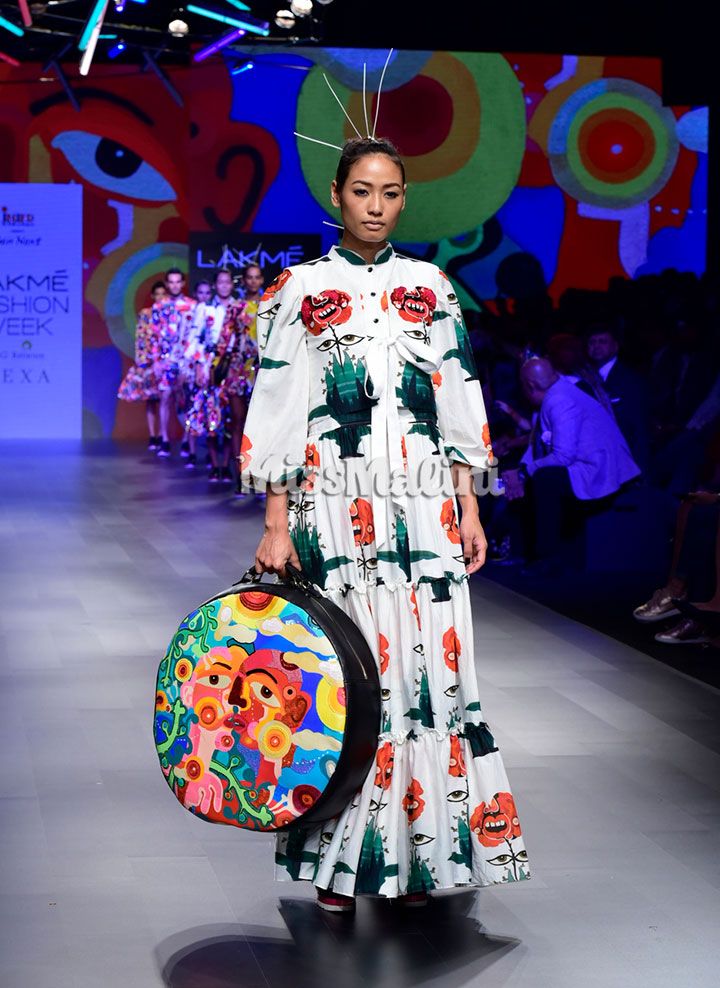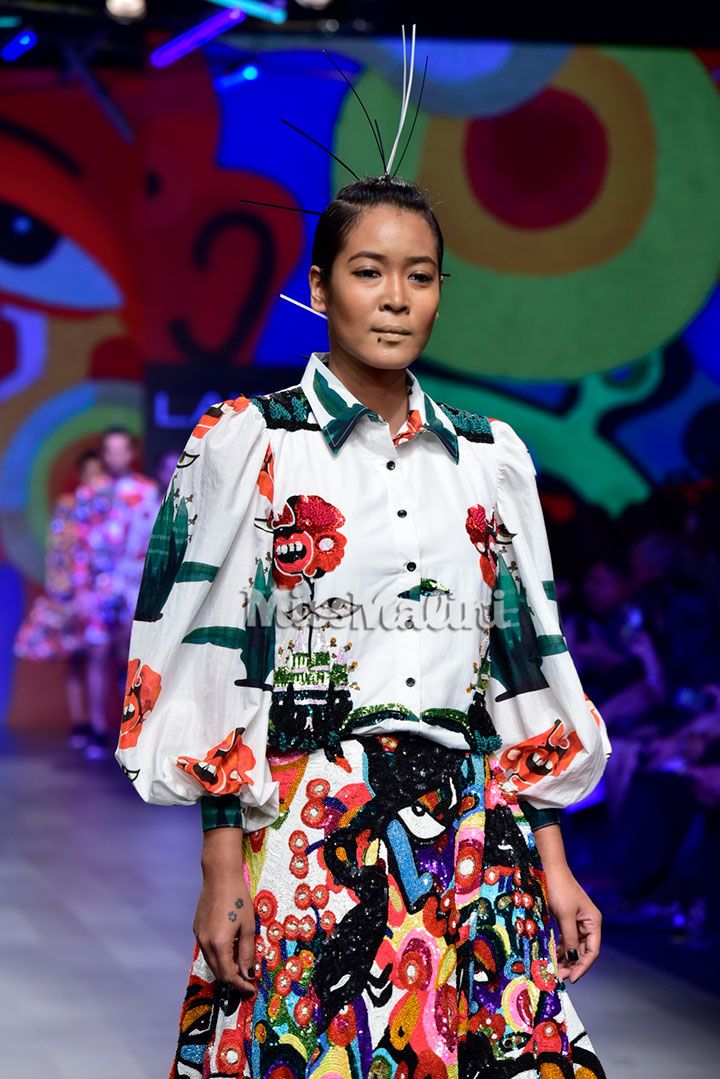 BOBO Calcutta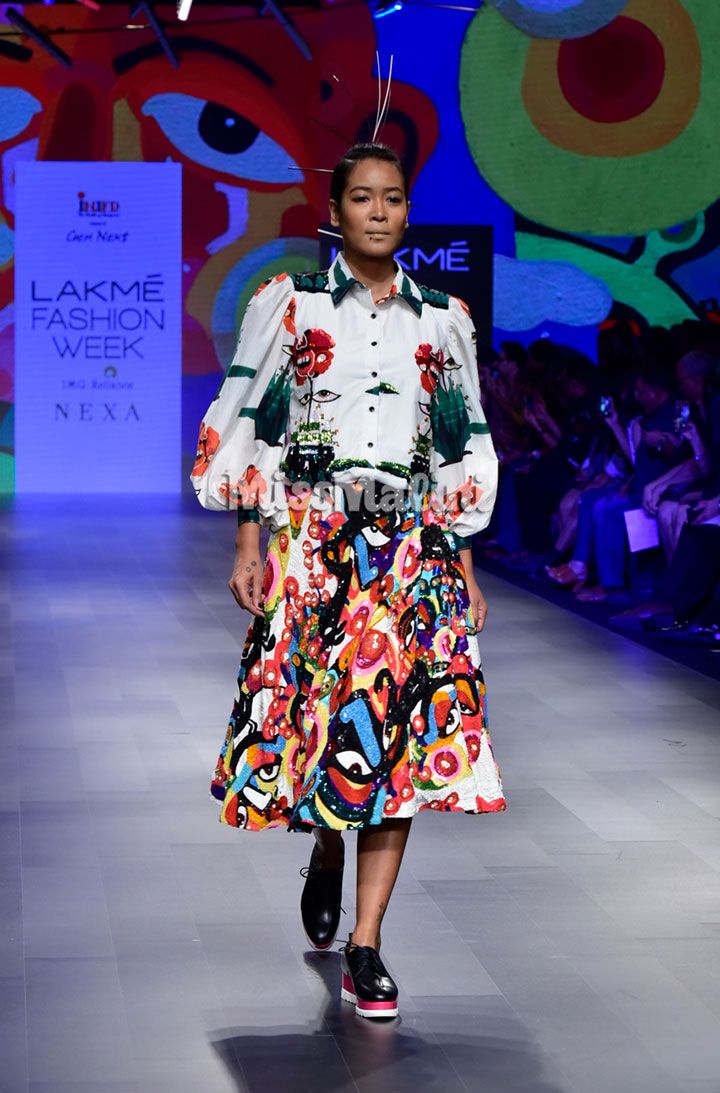 BOBO Calcutta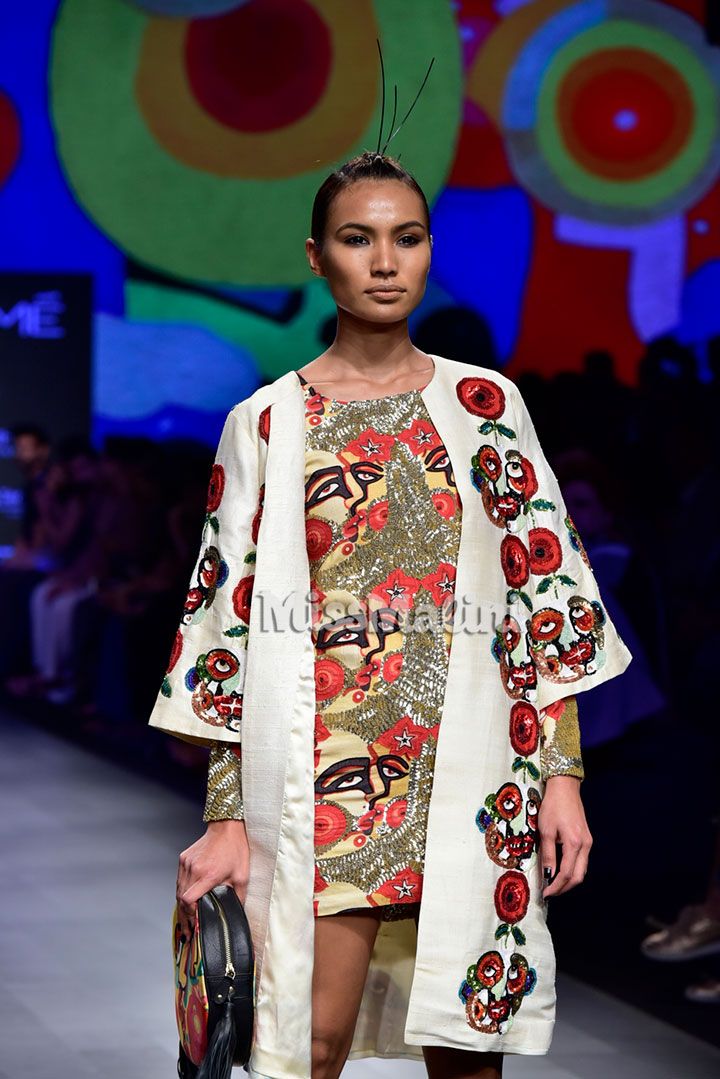 Colour Pop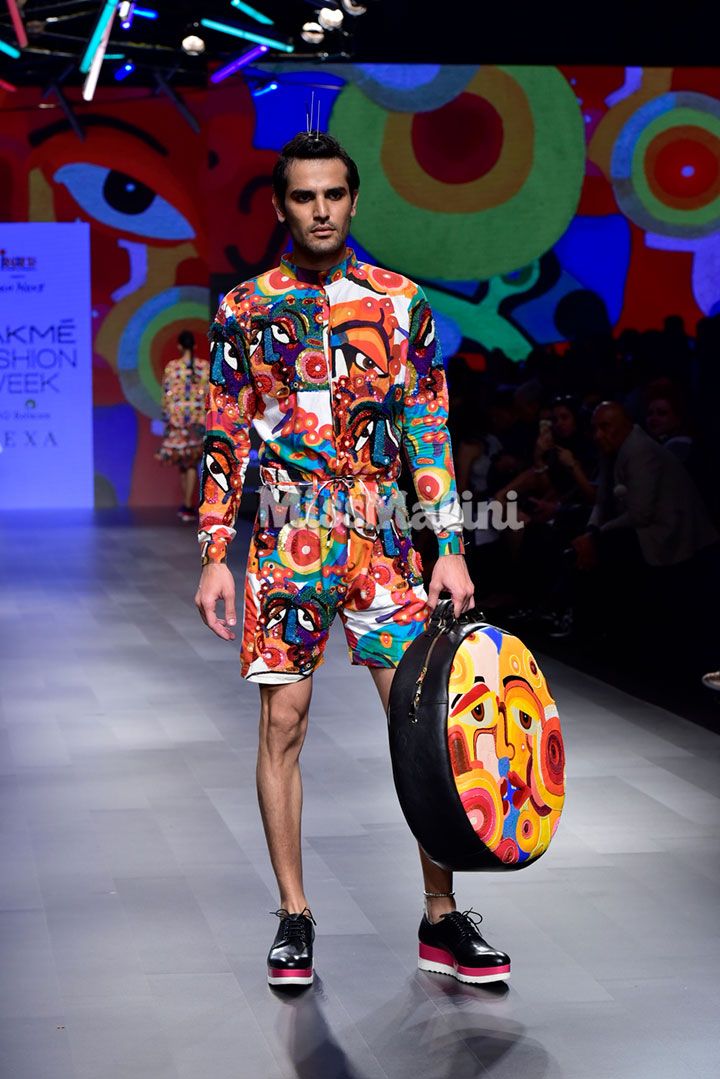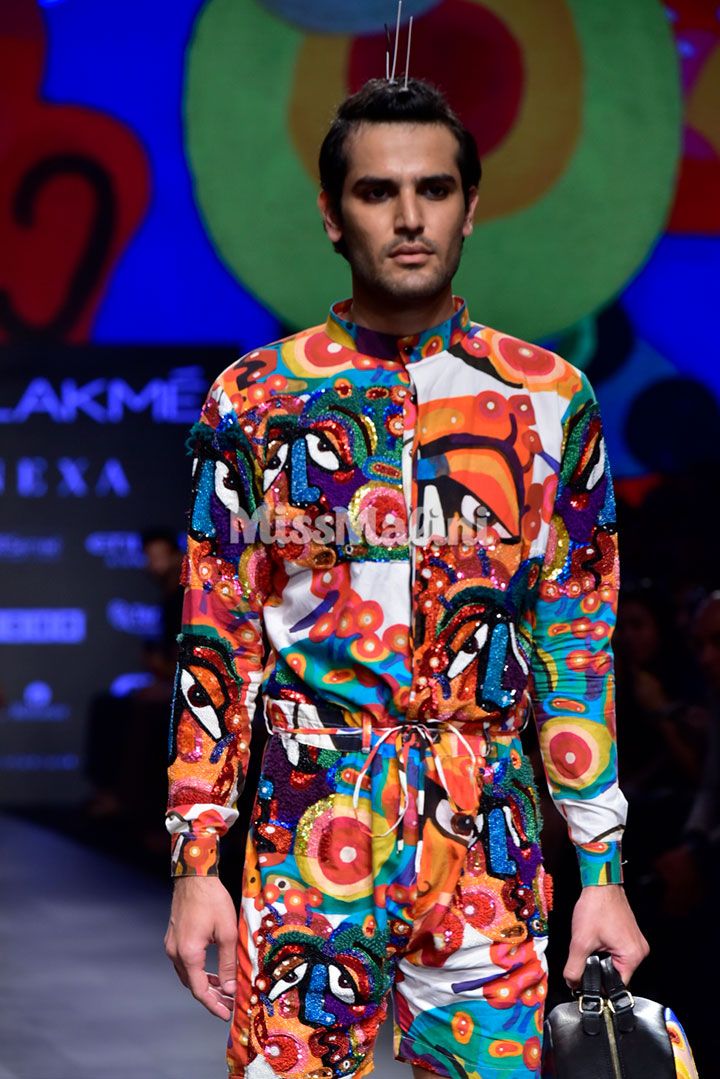 BOBO Calcutta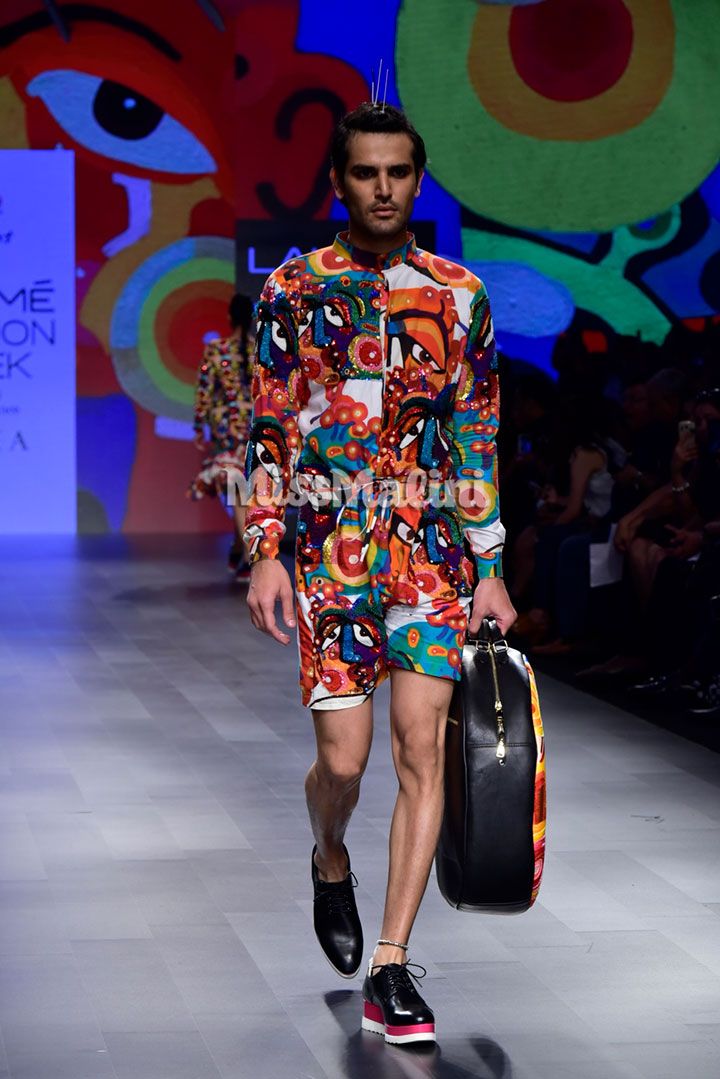 BOBO Calcutta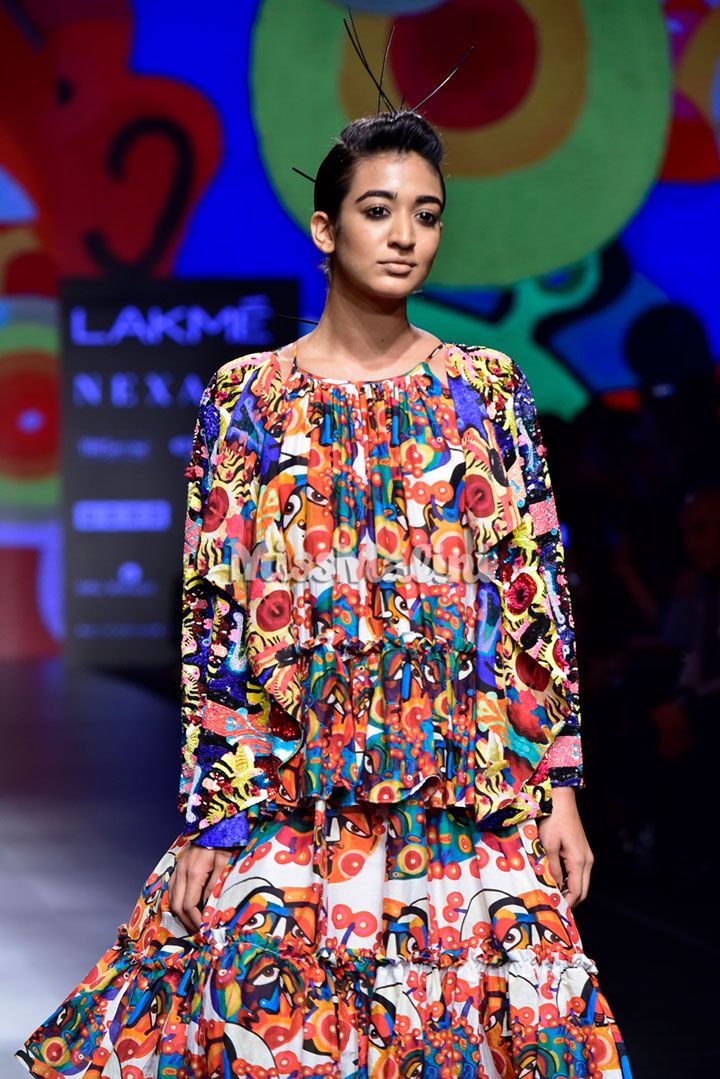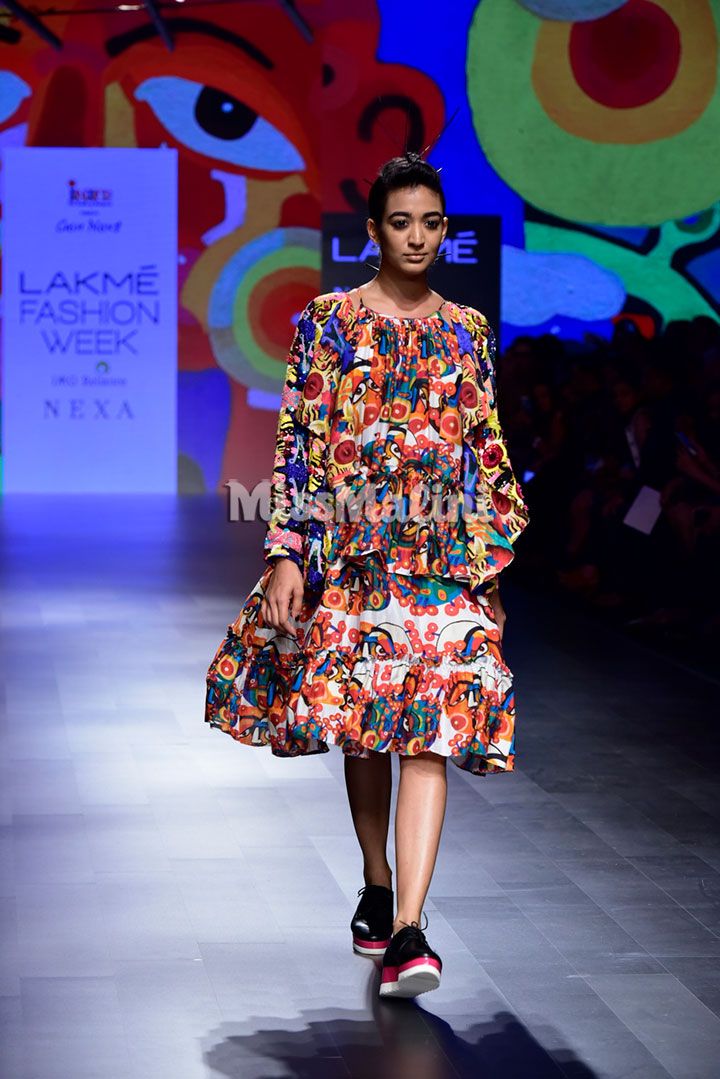 BOBO Calcutta
The circular bags are what caught our attention and diving deep into Bobo Calcutta's Instagram page, they had a perfect explanation for it.
Why the circles ?
Because we live, love & perish within one.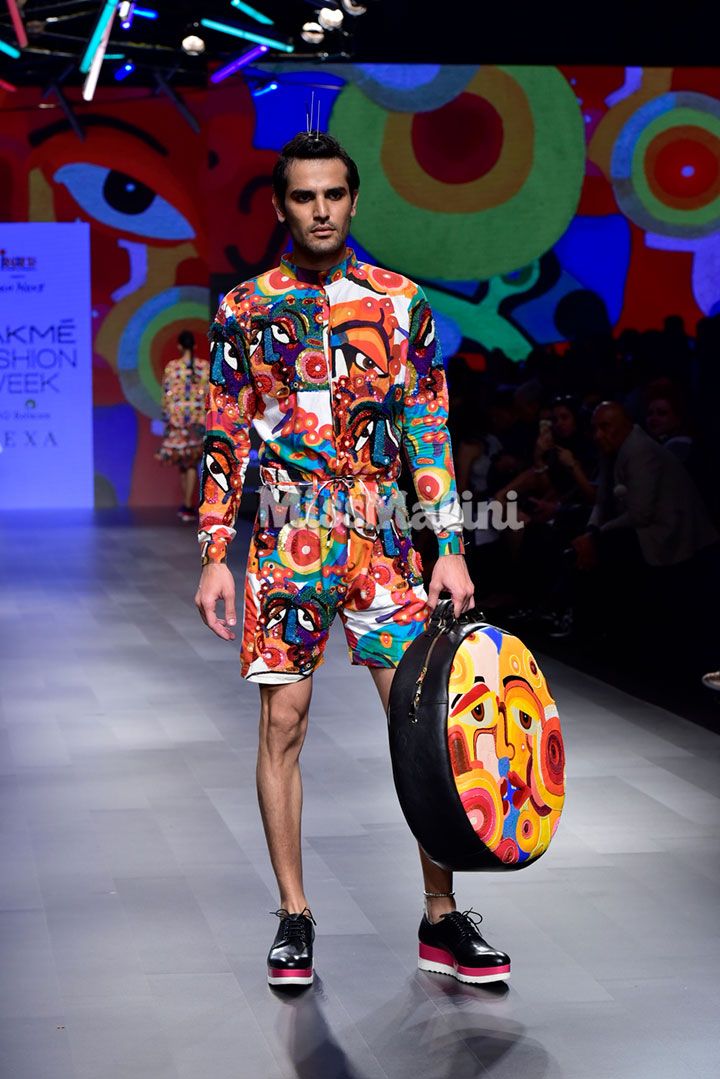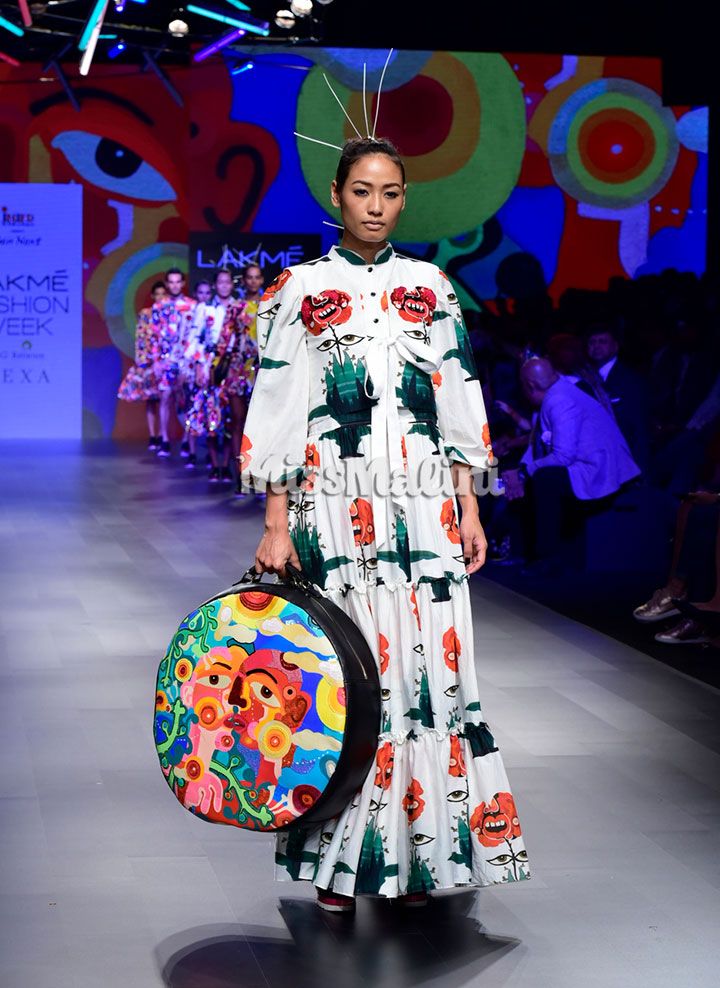 BOBO Calcutta
We absolutely love this collection! What about you? Let us know in the comments below!
Follow @missmalinifashion and @missmalinibeauty on Instagram for more updates.