8 Times Sonakshi Sinha Was Relatable AF On The Latest Episode Of BFFs With Vogue!
Sukriti Gumber , 12 Feb 2018
BFFs with Vogue on Colors Infinity is currently in its second season and the latest celebrity BFFs on the show were Sonakshi Sinha & Manish Malhotra. In case you have not been up to date with this fun chat show, you can read our quick recaps here – Deepika Padukone & Anisha Padukone, Karan Johar & Shweta Bachchan, Alia Bhatt & Katrina Kaif.
Coming back to the latest episode, I am convinced that AsliSona is just like us. She proved yet again that she is relatable AF, refreshingly honest & does not have any starry vibes around her. I have several instances throughout the episode to prove that.
Here are a few:
1. She is a Bebo fan girl, just like us!
When Neha Dhupia asked Manish who his current muse was, he named (after a little dilly-dally) Kareena Kapoor Khan. Neha then asked Sona if she was offended that he named Bebo, and not her, she said:
Not at all! If I was a designer, she (Kareena) would be my muse as well.
Everybody is in awe of Kareena, after all!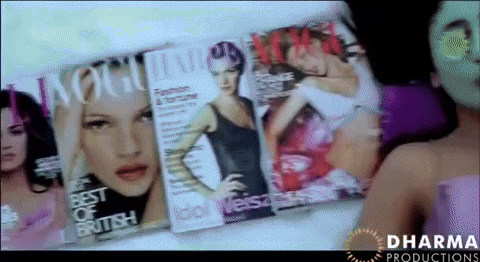 2. Her spirit animal is a panda!
Neha asked Sona to name her spirit animal and she was as embarrassed as us about not having any exotic species as her animal counterpart.
I want to say someone sexy, but unfortunately it's the Kung Fu panda. He's just great at Kung Fu, super fit, but loves to eat.
SAME, Sona, SAME!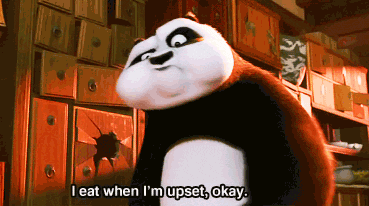 3. She is THAT friend who makes fun of your misbeliefs publicly and snaps you back to reality!
So, Manish Malhotra apparently has a 5-storey house (or will that be a bungalow?) (In Mumbai no less) and Sonakshi could not help but reveal that he refers to his abode as "a simple middle class home". Hahah, yeah sure, Manish! No wonder Sonakshi felt the need to call out his delusion on national television!
She also said that it's fully decorated in gold (which met with a humongous *eye roll* from Manish), where he loves to host parties and feed people.
Hey Manish, wanna be franz?!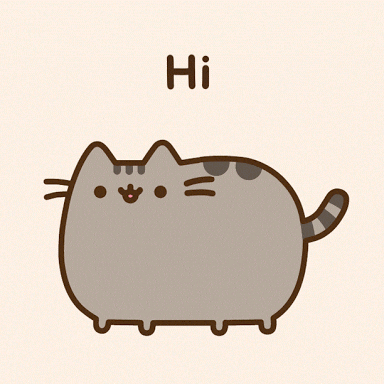 4. Like any other friend, she feels it's her BFF's duty to set her up with a guy.
Sonakshi:
Being my BFF, Manish should find me a nice boy but he always recommends men who are out of question.
5. And like any other friend, she is almost never happy with the options given to her!
Manish:
One name I keep recommending is my nephew Punit Malhotra
Neha:
Punit is a catch!
Sonakshi:
Punit has been friendzoned years back. He is a great friend.
Next option, please!
P.S – Manish also said that he thinks Sona is still single because she is very emotional and a bit different from all the girls of today, and not a player.
Yeah, Sona and I, we are pretty much the same people!
6. Heartbreak is universal.
Neha pointed out that it's a belief that celebrities are immune to heartbreak. Has anyone ever broken Sona's heart?
Yeah, but mostly that's my doing. I am the kind of mush pot that will give the person the power to break my heart and I have. And it has been done.
Dopplegänger, izdatchu?
7. The life of a single, smart, successful young woman in Mumbai!
When Neha asked Sona to name the celeb whose call she hates taking, she had no one to name. Manish tried to help her and said it could be a guy who is hitting on her. Sona's answer was G.O.L.D –
Can someone please hit on me?!
8. Finally and most importantly:
When Neha asked Sonakshi if her BFF Manish's clothes are expensive, she agreed and said he could reduce the prices a little for the common people.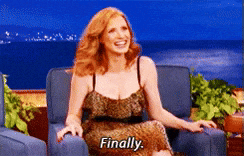 YES, Manish, PLEASE! Listen to your BFF and do the needful.
See, told ya! Sonakshi is just like us.
She also made a few revelations & some honest, candid confessions in the round 'Punishment on a platter', where poor Manish had to swallow quite a few nasty food items.
A film critic who's a hack
Most of them, but yeah Subhash K Jha, Rajeev Masand, Mayank Shekhar, Raja Sen… tell me when to stop!
Who should do more movies and less social media?
Jackie, she is obsessed with social media!
Favourite position in bed?
On my side, hugging a pillow.
A star who has given you unnecessary attitude?
Sonam, at some point.
But the ladies also cleared out their small misunderstanding on Twitter in an amicable way.
A couple that is a couple but does not admit it?
Deepika & Ranveer
She also openly called out a celebrity columnist for fat shaming her. You go, girl!
And also ended up revealing that Alia Bhatt & Sidharth Malhotra are/were indeed dating.
What a fun episode! Sona chose to keep diplomacy aside rather than biting into some chillies – Neha Dhupia would agree!