7 Best Places In Mumbai To Get A Hair Spa
Natasha Patel , 22 Feb 2018

You might not realise but your hair can set the mood for the rest of your day. Because what's the point of a cute outfit if your hair doesn't behave and sit perfectly, right? Most times we reach out for a hair iron or other heating tools as a remedy, only to get further disappointed once that frizz comes back later in the day. In actuality, it isn't the type of tool that's the issue, it's your hair texture that's need to be rejuvenated. Here are a couple of hair salons to visit that will treat your hair right so that styling it won't ever be an issue!
Juice
Service: Kerastase Fusio Dose
What it's about: A tailor-made solution that's solely based on your hair issues and concerns. A consultation with an expert that includes a hair scan through a diagnostic camera which pinpoints the exact texture and hair problem. Next is a 2-ingredient fused with a 20-minute head massage customised for your specific hair needs. A blow-dry post that leaves your hair fresh and super soft.
Jean Claude Biguine
Services: SP Keratin Restore Treatment
What it's about: A luxury oil-infused treatment that aims at restoring keratin within your hair. It first starts off with a high-frequency machine to revive blood circulation on your scalp. Post that, a hair wash followed by a head massage with a deep conditioner leaves you relaxed and pampered.
Lakme
Service: Moroccan Oil Head Massage
What it's about: A nourishing treatment that softens and smoothes out frizz and dry ends. A thick mask enriched with omega-3 oils and essential anti-oxidants is applied from root to tip. After which there's a 15-minute deep scalp head massage to really work in the product leaving you with a healthier texture.
Dessange
 Service: The Kérastase Anti-Pollution Scalp Care Ritual
What it's about: A multi-product used treatment to add lustre and life to limp hair. First, a clay-based mask that aims to clarify and detox your hair. Then comes a hydrating mask to replenish the moisture. A blissful head massage that followed after. And finally, a fine mist that's sprayed all over your scalp.
Enrich
Service: 

Power Dose Colour Treatment
What it's about: This 10-minute treatment is essential for coloured hair that's become dry and lifeless over time. The Power Dose Colour Treatment helps in strengthening the hair without stripping the colour off.
VLCC
Service: Fiber Ceutic Treatment 
What it's about: A relaxing treatment that revives damaged and frizzed hair by reconstructing the strands from within by 'fiber filling'. The treatment payoff is glossier and smoother hair for up to 10 washes.
BBlunt
Service: Elixir Ultime 24 Carat Ritual 
What it's about: A hair care treatment that adds softness, shine and nutrition to your locks. The 90-minute luxury spa leaves the hair nourished and rejuvenated. It also adds a layer of protection to the hair that's suitable for all hair types.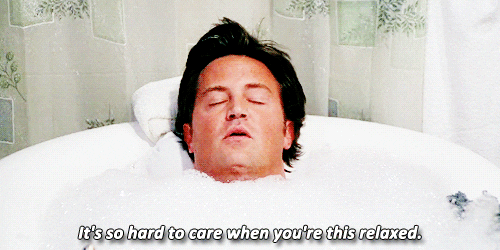 Which hair spa will you hit up first? Let us know in the comments below.
Follow @missmalinifashion and @missmalinibeauty on Instagram for more updates.