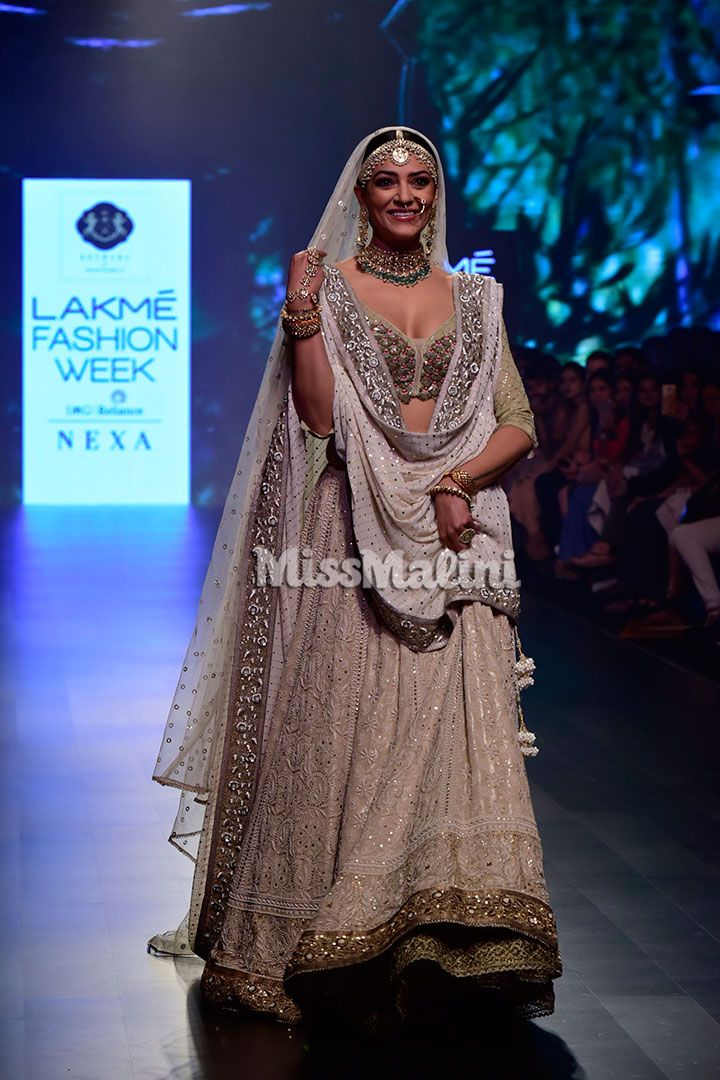 Whether you are a bride-to-be or a part of the bride squad, lehenga is a quintessential garment that you'd choose for an Indian wedding. It works seamlessly for the different events of a wedding and even for any other festive occasions. But a same style of lehenga for these many events sounds a bit boring, right? Here are a few styles of lehengas you can opt for during such festivities:
1. Circular Lehenga
This type of lehenga is generally cut in a circular shape and has the most amount of volume. Yes, this one is perfect for your twirling slow-mos and swirling sangeet nights.
2. Half Circular Lehenga
The construction is same as the circular one, but as the name suggests its smaller in diameter. That's why it is much easier to carry as well.
3. Flared Lehenga
The lehenga fits at the waist and then slowly flares up, giving a very regal appearance. You'll have a graceful walk in this one for sure.
4. Fishtail Or Mermaid Lehenga
This lehenga has the fitting form till almost the knees and then flares up, giving it a mermaid or fishtail-like silhouette. We recommend this one for the reception to keep all the eyes on you.
5. Sharara Lehenga
It's easy to get confused with this one, but this style of lehenga gives an illusion of a sharara. It fits till the knee and flares up at the bottom because of godet style panels. Best of both worlds, right?
6. A-line Lehenga
The skirt-like lehenga is usually in A-line, that means it creates the shape of alphabet A. This one is the versatile one, we feel. You can easily switch blouses and cholis teamed with this lehenga and have a new look, every time.
7. Straight-Cut Lehenga
This one is a rare breed. As the name suggests, the fall of the lehenga is straight. Don't expect much flare to it except if it has box pleats. So, it works perfectly for functions like mehendi.
8. Kali Or Panelled Lehenga
The more the kalis or panels the more the flare. Usually, the kalis are identical in design and makes for an elaborate lehenga.
9. Asymmetric Lehenga
This one is for the quirky bride. The asymmetric structure brings out the personality of the person wearing it. Of course, it ensures that all eyes are on you.
10. Tiered Or Layered Lehenga
The lehenga that has a play of two or more different layers makes for a grandeur entry. It might be difficult to manoeuvre in this one, but we feel the beauty of this design is worth it.
So, there you go! You can amp up your desi wardrobe with these different styles of lehengas. It will ensure you don't look the same in every function. Which lehenga style is your favourite one and why? Tell us in the comments below.
Follow @missmalinifashion and @missmalinibeauty on Instagram for more updates.