6 Indian Bands We Just Can't Get Enough Of
Atmaj Vyas , 23 Feb 2018
The Indian music scene has come a long way, of that there is no doubt. While many still obsess over the mainstream, there is a steady and noticeable shift towards alternative and more experimental sounds. From power-packed vocals with a beautiful fusion of instruments, the music lovers are treated to sounds that excite your very soul. With that in mind, here are 6 Indian bands who are totally giving us life right now.
1. Black Letters
With a mix of sounds that have elements of electronica, alternative and indie rock, these guys sure do cover a broad scope of genres. When you see these guys perform, the one thing that quickly becomes clear is that these guys love every single second of doing what they do. Also, can we just take a second to say, 'Holy shit, those vocals!'
2. Celestial Teapot
A band that is broadly instrumental with deep-rooted influence from rock, Celestial Teapot has music that can give you all the feels. The very fact that there are no lyrics to their songs just means it's open for more people to enjoy. It's something we would consider as music for your soul and it's no surprise these guys are taking the indie music scene by storm.
3. As We Keep Searching
There is a certain calm to their music that we rarely find nowadays. Their music branches over a spectrum of emotions and it's that very journey that leaves us wanting more. No matter how many times you hear these guys, you're left awestruck.
4. Mosko
Another one we were glad we caught at Supersonic 2018, Mosko had a performance that left us all tingly. With powerful vocals and equally powerful instrumentals, they are a band that we really need more of. I think it's safe to say we're totally stalking their Instagram to check where they are performing next.
5. The F16's
Ahh, if you don't know about these guys you've probably been under a rock or something. This dance/punk based band has a penchant for the weird. Their unique sound and intense energy while they perform is something we got to witness at Supersonic as well and man was it worth it!
6. Bombay Basement
This band has a special place in our hearts. We've had a chance to speak to them briefly before their performance at Supersonic. They are truly the calmest, most genuine and exceptionally talented bunch. That aside, they also know how to command the crowd and they had us moving to their beats from the get-go.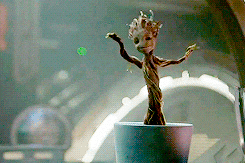 With so much incredible talent and so many unique voices and sounds, our only hope is that the shift in the music scene happens faster. In the meanwhile, we'll be keeping a track of everything these guys are doing for sure!
Don't forget to follow us at @missmalinilifestyle to never miss a beat!