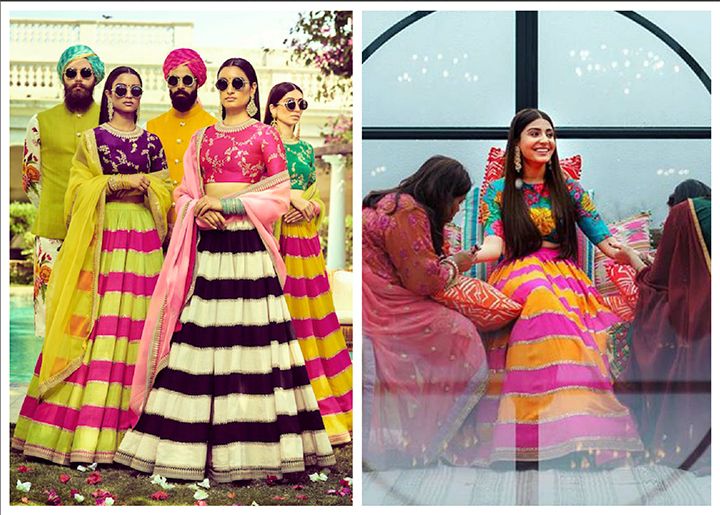 Sabyasachi's Spring/Summer 2018 collection was released on Instagram on Thursday but superstar Anushka Sharma wore the same lehenga months ago for her wedding. While she wore it with an identical bottom, the top she paired it with is very much different from what we are actually seeing.
We know that the brand Sabyasachi has a strict policy that they don't offer much customization options. But I'm sure he made an exception for this superstar.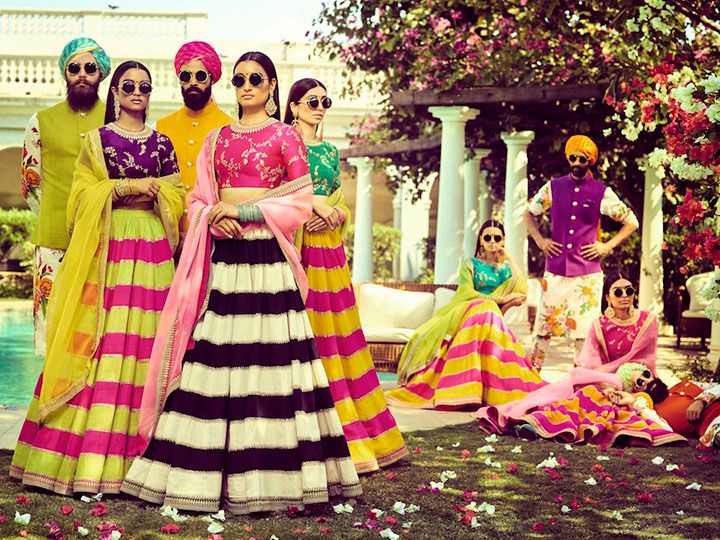 We wonder if Sabya would sell the same combination to clients coming to his store like the one Anuska wore for her mehendi. Either way, we loved both the designs with equal passion.
But which one do you prefer? The one on Anushka or the combination that is displayed on Sabyasachi's official Instagram account.
Share your thoughts in the comments below.