Aditi Rao Hydari Talks Us Through Her Nighttime Skincare Regime
Natasha Patel , 28 Feb 2018
Aditi Rao Hydari is a girl with flawless skin and the best damn eyebrows we've ever seen! From what she uses in the morning her exact nighttime routine, to her diet and food indulgences—Here's a day in the life of the Padmavaat actress.

What time do you typically wake up?
I usually wake up by 8-8:30 AM.
How many hours do you usually sleep?
I count my 8 hours and set my alarm accordingly.
What's your workout like each day?
My trainer, Vilayat Hussain makes me do functional training or circuit training, it's a short and intense workout. My body responds better to this than the typical gym workout. I do this around 3 times a week if my schedule sees fit.
I always have my resistance bands and a skipping rope with me as well. I also swear by a good run—It works like a charm and your skin will glow after.
Do you have a rest day?
Vilayat Sir insists on rest days unless I need to pack in a routine before a hectic travel schedule. But even then, he says the body needs to repair to build strength so rest is very necessary.
What do you typically have for breakfast?
A smoothie and then either idli, poha, chilla or eggs with a gluten free toast. My mum recently taught me how to make gluten-free pancakes and it has become my latest obsession.
What does your lunch comprise of?
Fish or mutton curry. Dal with greens and quinoa or rice. I always have shami kebabs in the fridge as well.
What do you eat for dinner?
 I'm pretty disciplined when I'm working, so it's soup and fish on an ideal day. But when I'm not, I could eat golgappas for dinner.
What is your biggest guilty pleasure when it comes to food? How often do you indulge in it?
After Eight and Royce chocolates—I can finish a whole box. Oh, and I love chaat!
Do you ever diet or cleanse?
I don't diet ever… When I'm working I automatically eat healthy. The rest of the time even when I eat rubbish I usually have portion control. I also make sure to take my vitamins and have raw haldi for my everyday detox.
Do you take supplements daily?
Omega 3 and wheat germ oil. Also, calcium that a Chinese doctor made for me.
What is your morning skincare routine?
I use a soap-free face wash and milk to rinse my face. I use a serum and moisturiser with hyluronic acid and vitamin C serum. I hate using sunscreen but I'm trying to make it a habit.
What is your nighttime skincare routine?
On work days I use an alcohol-free cleanser to remove my makeup. I clean my face with a natural sponge to keep my pores clean and use a thermal spray. Depending on what my skin is asking for, I use coconut oil or a thick cream. I keep changing up my routine depending on the weather.
Do you wear makeup everyday?
Never. I don't even wear kajal or mascara. But what I do is sometimes carefully 'ungroom' my brows and add a pop of colour to my lips if I'm heading out.
What is the one makeup product you cannot live without?
My brow kit and my brow brushes… I have one in every bag!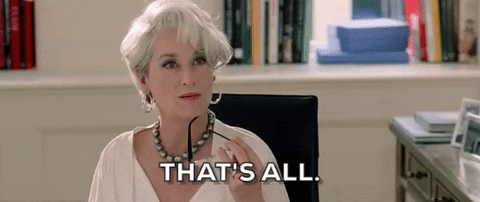 Which celebrity would you like to read about next? Let us know in the comments below.
Follow @missmalinifashion and @missmalinibeauty on Instagram for more updates.