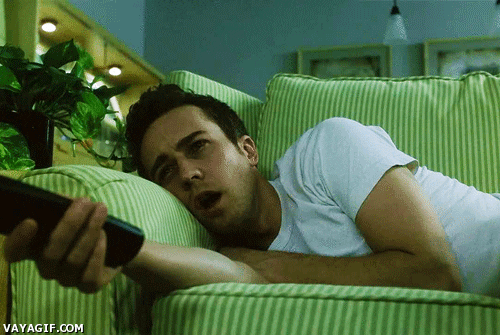 Netflix has taken over the world with legendary shows like Black Mirror, Stranger Things, Orange Is The New Black, and many more. These shows got us binge watching our weekends away.
They're back with a fleet of new shows that are guaranteed to take up all your time. Not spare, but all of your time. And you won't even be sorry.
1. Altered Carbon
A sci-fi show based in the year 2384, this show is basically about a future where human bodies are referred to as 'sleeves' and human consciousnesses are 'stacks' that are attached to the back of people's necks. Takeshi, the protagonist of the show, wakes up 250 years in to the future to either answer to his crimes or help murder the richest man of the world.
2. Coach Snoop
This show reflects a different side of the weed-smoking gangster rapper, Snoop Dogg. He encourages unfortunate kids to get off the streets and play football for his team, Snoop Steelers that is a part of the Snoop Youth Football League.
3. The End Of The F***ing World
Originally a British dark comedy series that released in the UK in 2017, this show is internationally premiering on Netflix now, in 2018. It's based on a 17-year old psychopath kid and another girl who is his rebellious classmate.
4. Seven Seconds
This crime-drama series is more intense than you think. When a black teenager gets run over by a white cop, racial controversies are in order.
5. Everything Sucks
Based in the year 1996, this series is set in a town called Boring. This 10 episode show revolves around two crews of high-school A/V club and drama club that join hands to make a movie.
6. Ugly Delicious
This show stars Momofuku's Chef David Chang who is an American restauranteur and author. This show will have Chang eat and drink with different chefs and personalities from the food fraternity. It's a forum to keep honest opinions forward about traditional and fast food.
7. The Joel McHale Show
If you were a fan of The Soup, then you're gonna love this. Joel McHale is back with yet another fun show that will discuss everything from pop culture and trending news. Also, it has something to do with green screens, but I guess that's for us to find out soon!
These shows will make you call in sick at work just so you could finish binge watching them all.
Don't forget to follow us at @missmalinilifestyle to never miss a beat!