5 Reasons Why Social Media Is The Most Essential Tool For Any Business
Atmaj Vyas , 05 Mar 2018
In today's day and age, with the world being driven by technology and social media, it has become almost a necessity for businesses to hop on the social media train, in order to thrive. There is a reason why more and more businesses have started spending huge amounts on social media. It's not just the fact that we are a social media generation, but it's also because of the reach it has. Ten years back, no one would have imagined the possibilities, yet now, no one can deny the importance. So why is it so important you ask? Here are five main reasons why!
1. Helps Build Recognition For Your Brand
Let's be honest, the first time you hear about a brand you haven't heard of before, you quickly rush to Instagram or Facebook to see what it's all about. And therefore, if you think about it as a brand or business that is just starting out, your first step would literally be getting on to social media ASAP. The idea behind this is to have more and more people recognise your brand. It also helps if people have something they can relate to. Brands that are easily identifiable, tend to also be brands that can be trusted. So it's fair to say it's all interconnected.
2. Helps Push Sales And Expand To Wider Audiences
Social media has a reach that spans the globe. The fact that you can be in one city or even country, and still manage to interact and sell to consumers in another one, shows the significance of it. The possibilities are almost limitless and it all comes down to how well you can communicate what you are selling. With the help of influencers, brands can further push their boundaries and tap previously unknown markets.
3. Lower Costs In Comparison To Traditional Marketing
It's undeniable that the costs of a social media campaign would be a lot lesser than that of something more traditional. A smart social media strategy can take a brand to a comfortable spot in a matter of months.
4. Easy To Engage With The Direct Consumer
Customer feedback, complaints, and even discussions are all made easy with the use of social media. A brand doesn't need a middle agency to help facilitate this. Social media has played a very important role in bridging a gap between producers and consumers that existed for a very long time. Brands who recognise and utilise these easily available resources are able to capitalise and build strong bonds and relations with their consumers.
5. The Possibility Of Loss And The Cost Of Loss Is Insignificant
A form of marketing where the costs are low and the probability that you will incur a loss is lower. That is what social media is to businesses today. It should be noted though, just because the possibility of a loss is low, it doesn't mean you can do what you want. With such freedom also comes a responsibility to not mislead your consumers. In the past, brands have taken significant hits to their public image because of controversial or bad campaigns. While the monetary cost may be insignificant, a bad public image can do just as much harm, if not more.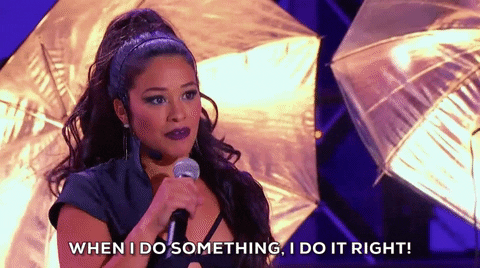 If done right, social media can be a gift that keeps on giving. But it shouldn't be taken for granted either. In a time where peoples perception of a brand can change in an instant, captivating yet responsible marketing is key.
Don't forget to follow us at @missmalinilifestyle to never miss a beat!